It's time to share one of my favorite posts of the year: the best of Lovely Etc. 2019!
Every year I love to look back and see which projects and tips I shared over the year were the most popular. And it's a fun way for you guys to catch up on any great posts you may have missed the first time around.
This year's top ten list is filled with of inexpensive room makeovers, furniture flips, upcycles, and helpful DIY tips. (Basically all of my favorite things!)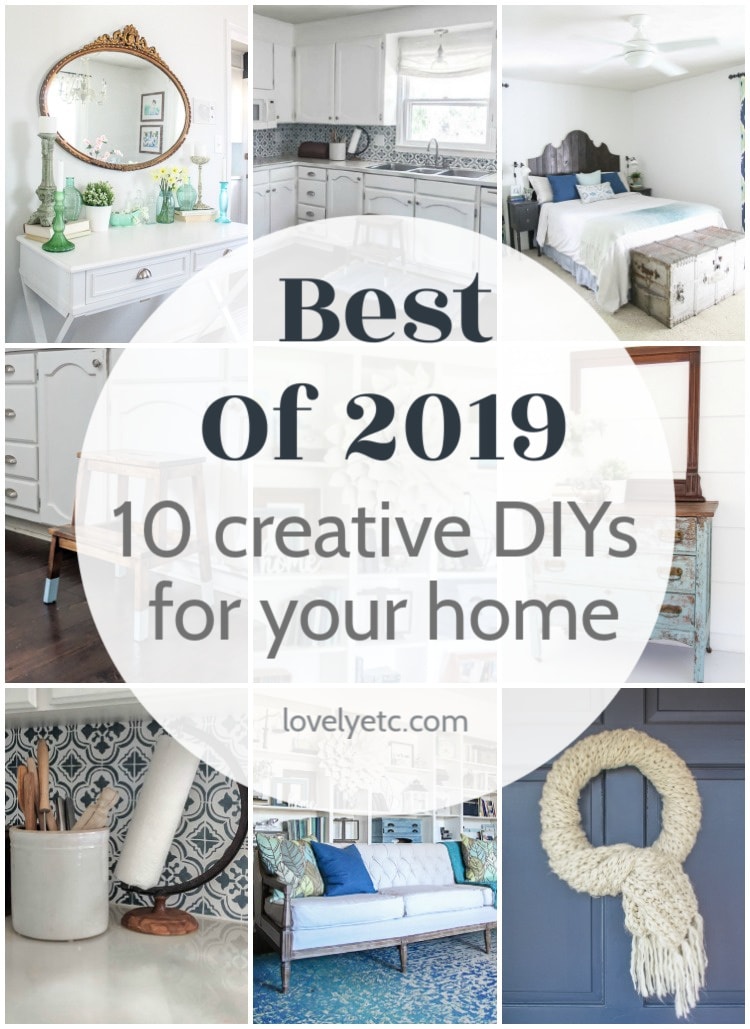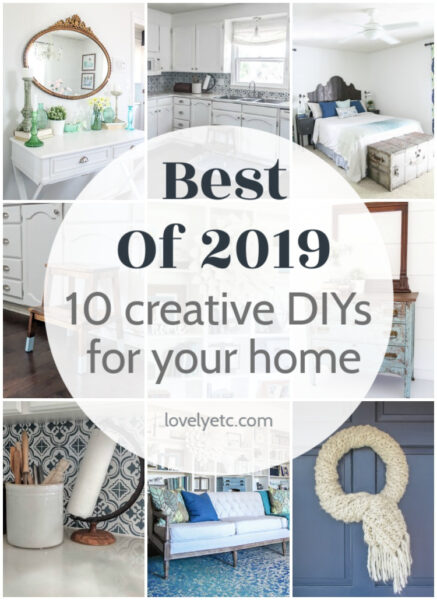 Best DIY Home Projects of 2019
In the next few days, I'll be sharing my plans for the coming year – all of my house goals along with the projects I'm hoping to share with you guys.
And if you're wondering what other good stuff you may have missed, you can see all of my top posts from the past eight years below:
Best of 2018: Ten Creative and Inexpensive DIY Projects
2017 Best DIY Projects of the Year from Lovely Etc.
2016 Best of the Year: DIY Projects for a Beautiful Home on a Tiny Budget
7 Favorite Furniture Redos of 2011
7 Favorite DIY Projects of 2011
Here's to a great 2020!