I've been sharing my DIY adventures here for nearly five years now and during that time I've completed many, many projects. A few were utter failures, most were pretty awesome, and a handful were total home runs. They weren't always the biggest projects, but these were the projects where everything came together just right to create something completely magical. And they all happen to be pretty darn unique if I do say so myself.
As time has gone on some of those home run projects have gotten completely buried, so I figured it is high time I dust them off and bring them back out again.
So here are my top ten favorite DIY projects ever. In chronological order. (Because why not.)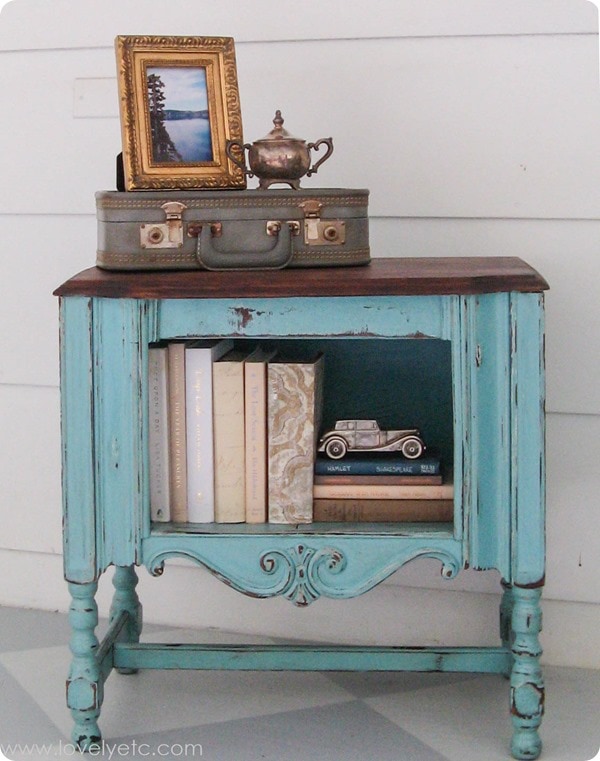 This little aqua radio cabinet which I painted with a can of latex paint I found in the mistint section – proof that it may be harder, but yes, you can get a beautiful paint finish using latex paint.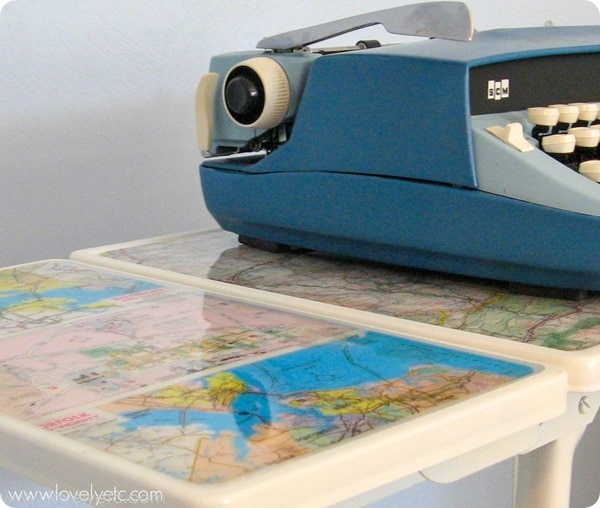 My map covered typewriter stand. There is something magical about maps – the graphic lines, the beautiful colors, the unexplored places. Combined with an old typewriter stand and resin epoxy, this piece was perfection.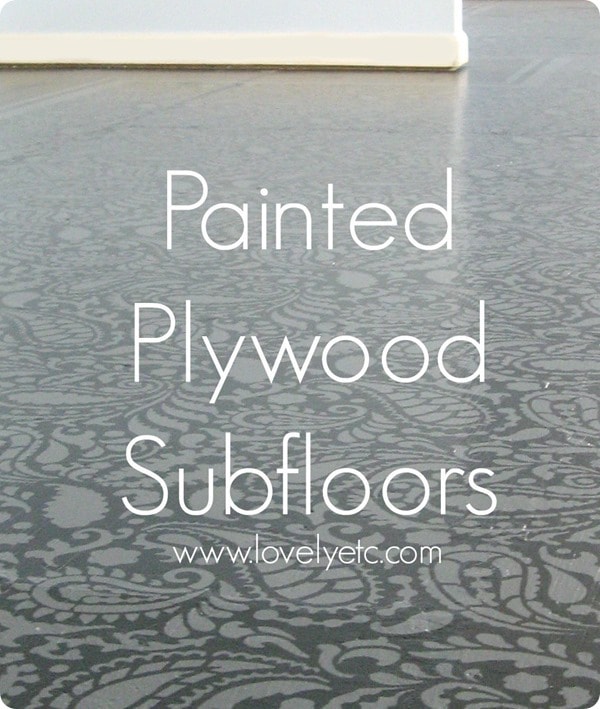 There is a good chance if you have read anything at Lovely Etc before, you have probably seen my painted plywood subfloors. But I absolutely had to include them even though they are now covered with hardwood because they were so gorgeous. And because my mind was blown by how amazing a simple subfloor can look.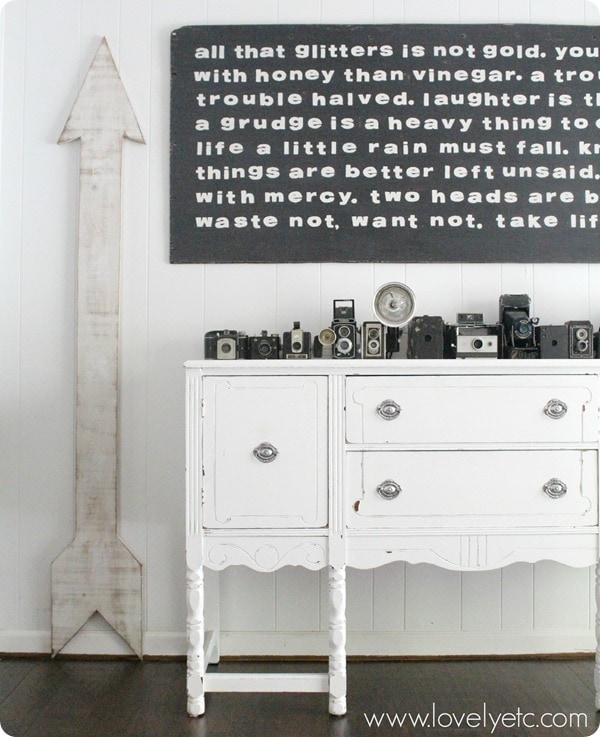 This giant arrow growth chart. Because what could be more perfect for a growth chart than a giant arrow? I absolutely love using this with my boys.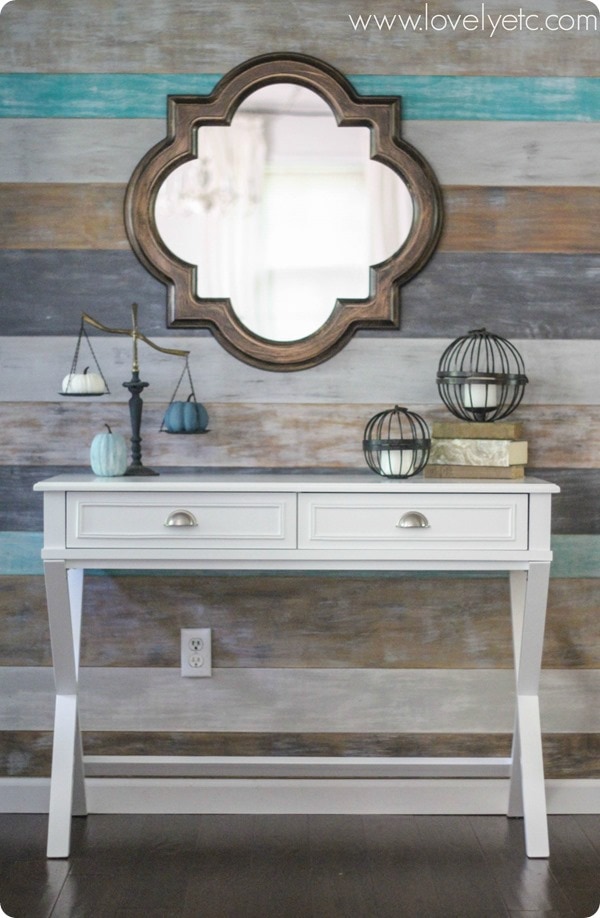 This plank wall in our entry way was a big risk for me, but it instantly became one of my favorite parts of our entire house and the absolute perfect thing to greet people first coming to our home.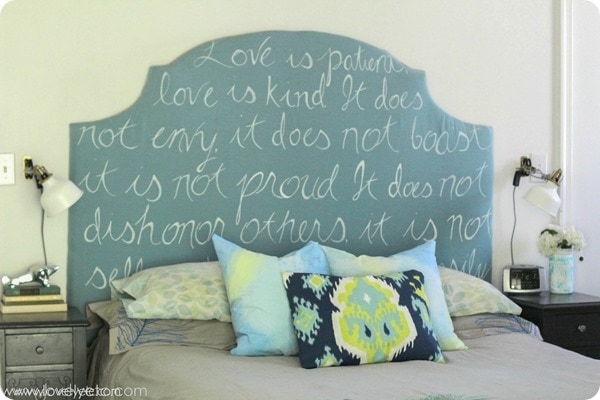 Our DIY upholstered hardboard – I love that it is completely unlike any other headboard I have ever seen.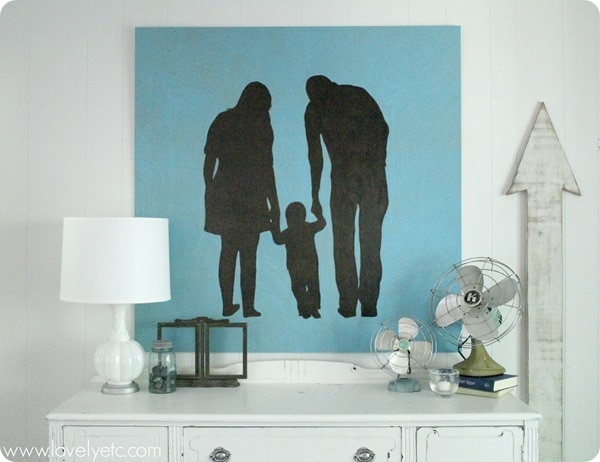 This silhouette is actually a little outdated now because our family has grown since I made it, but I still love it. I love that it is big and graphic and it represents a sweet moment in time for our little family.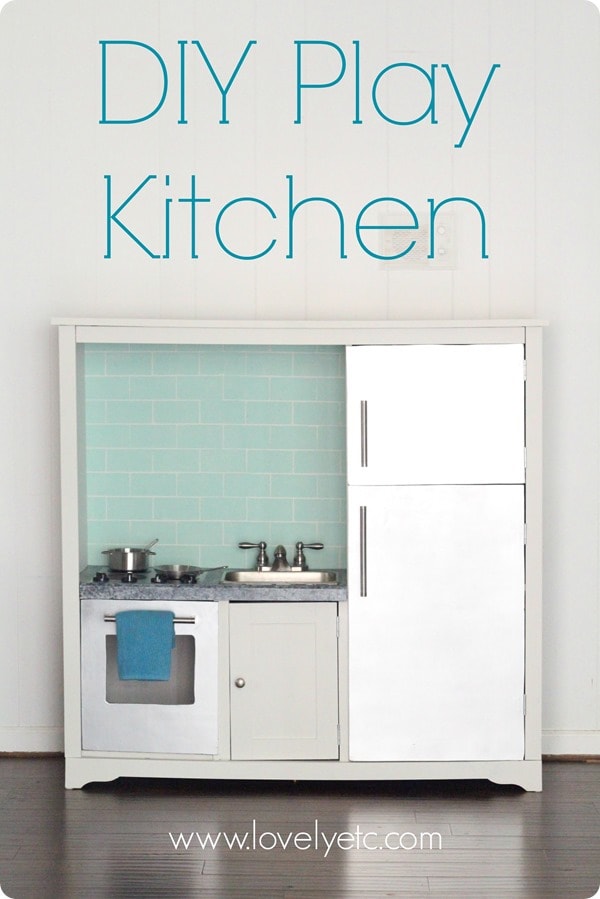 Our little play kitchen repurposed from an old entertainment center. I've been wanting to make an adorable little play kitchen since before we even had kids and in the end this one looked even better than our real kitchen.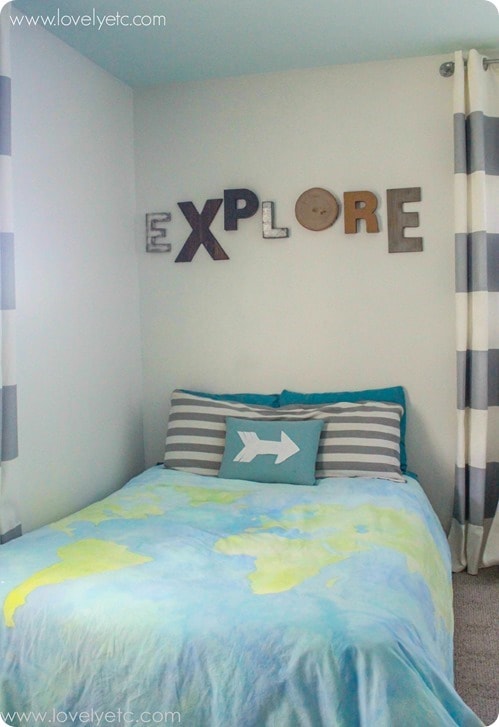 This world map duvet cover. I had no idea if painting a duvet cover would really work, but in reality it worked far greater than I ever imagined. And even holds up to washing brilliantly.
This Dream Big mural in the nursery. This was a last minute project I added right before declaring the nursery finished and it is the absolute star of the room. (Pun intended). I love that my sweet boy gets to see this every morning when he wakes up.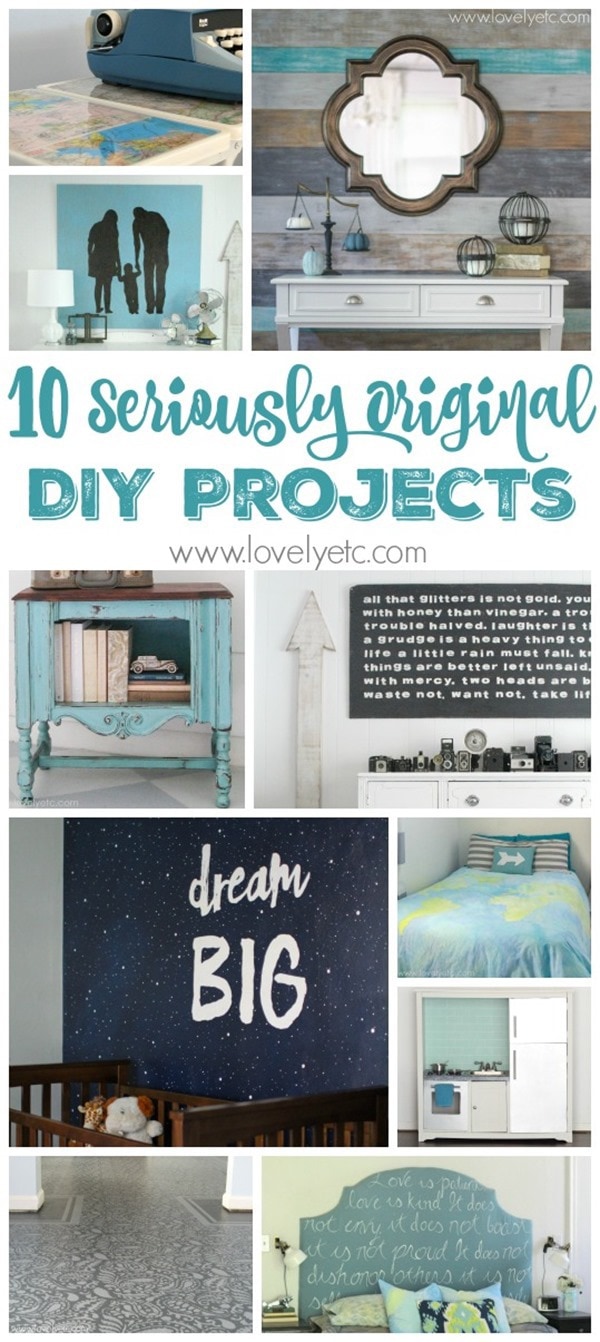 I've got a few projects in the works that I am pretty excited about – here's hoping they will turn into homeruns as well.