Big things are happening around here! Remember the bathroom we renovated last spring? Yes, that one we never actually finished? This month it is getting finished, completed, checked off the list! (And in case you are wondering, the kitchen won't be far behind.)
I am really excited to be participating in the $100 Room Challenge with some of my favorite creative friends. (Because you know anyone who can get a room done for $100 is my kind of girl. Or guy.) The $100 Room Challenge was the brainchild of Erin from Lemons, Lavender, and Laundry and it is genius! Well I happen to have plenty of spaces that aren't exactly finished (sigh) and not a lot of money to spend on decorating, so I was thrilled to join in on the challenge this time!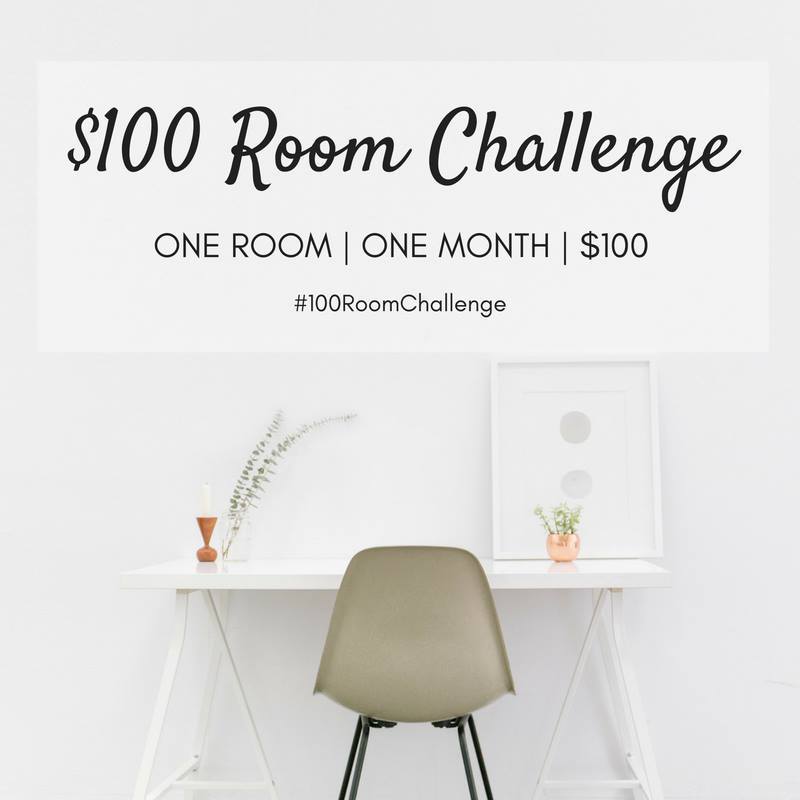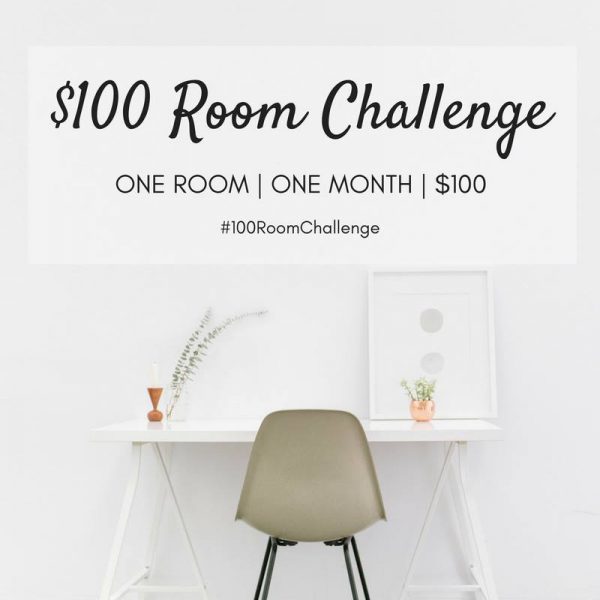 And for all of you with the same problem, my fellow bloggers and I are going to be sharing the whole process and all of our money-saving ninja tricks. Be on the lookout for a new update every Wednesday in January and then Wednesday, January 25th is the big reveal day! That's right – I have less than a month to pull this off so I have some work to do.
Any guesses which room in my home is the lucky winner of a $100 makeover?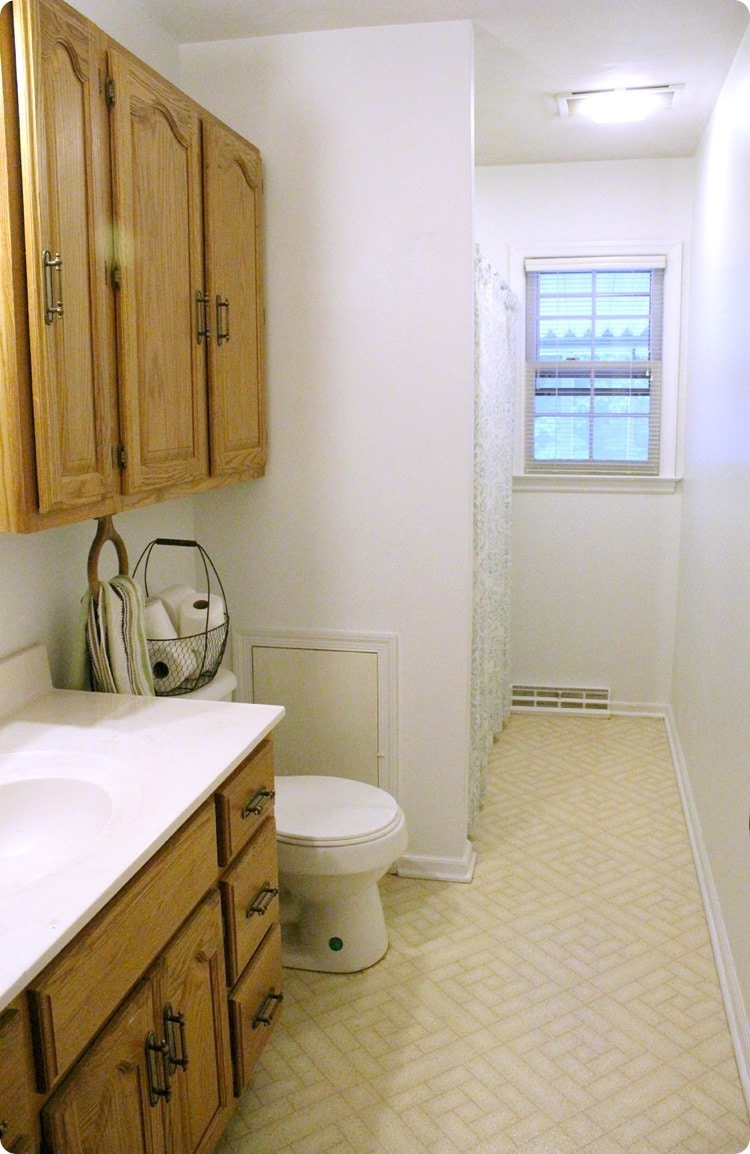 That would be our hall bathroom. Last spring we did most of the heavy lifting in the bathroom. Unfortunately, the minerals in our water ate tons of holes in our copper plumbing and the bathroom floor and shower walls were full of water damage. Not to mention, it wasn't exactly a beautiful space to begin with.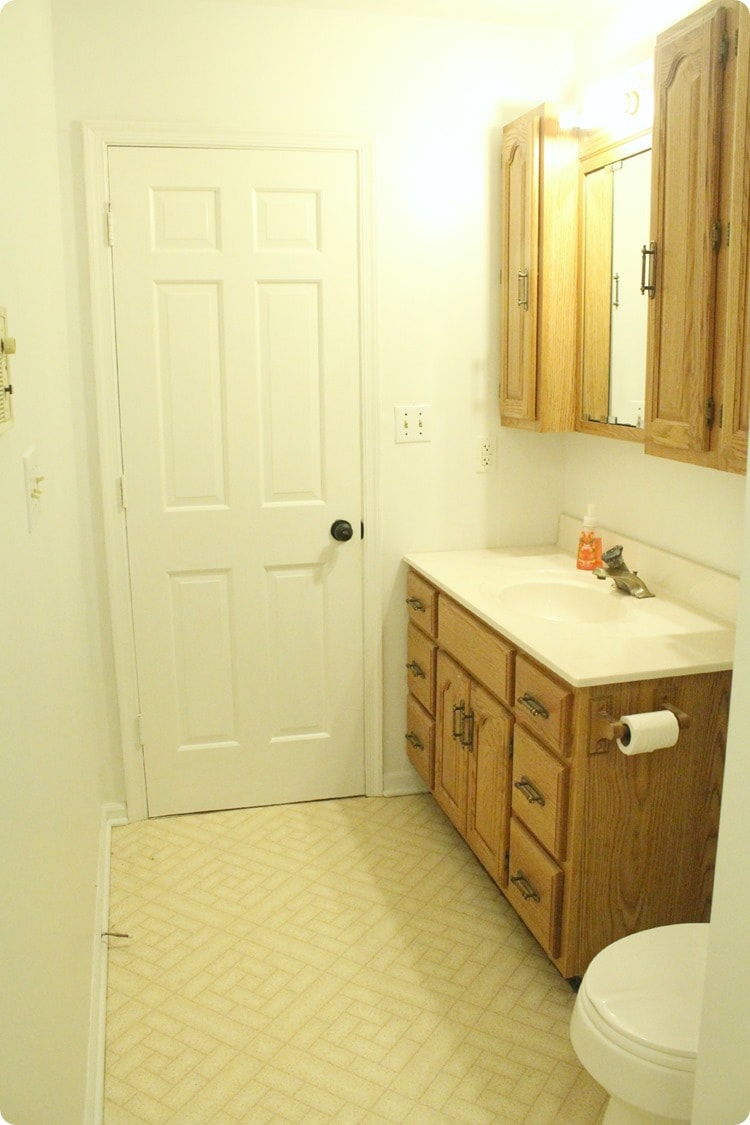 We hired help to take care of the water damage and new plumbing and then I retiled the shower and upcycled a old dresser into a beautiful new vanity. Some new lighting and a fabulous $5 mirror from a yard sale and the bathroom was practically brand new.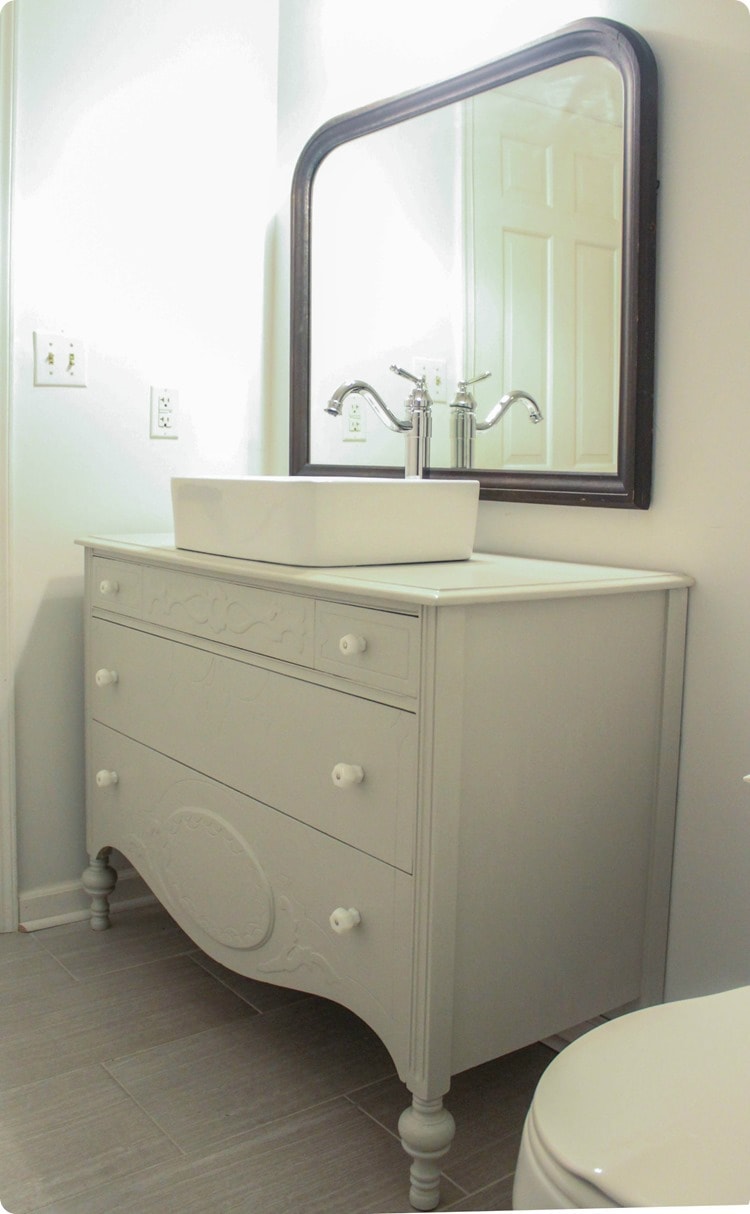 The room was on its way to looking amazing. But then I fizzled. I knew there wasn't that much left to do, so I started working on other projects. And now here we are, eight months later and not a thing has changed.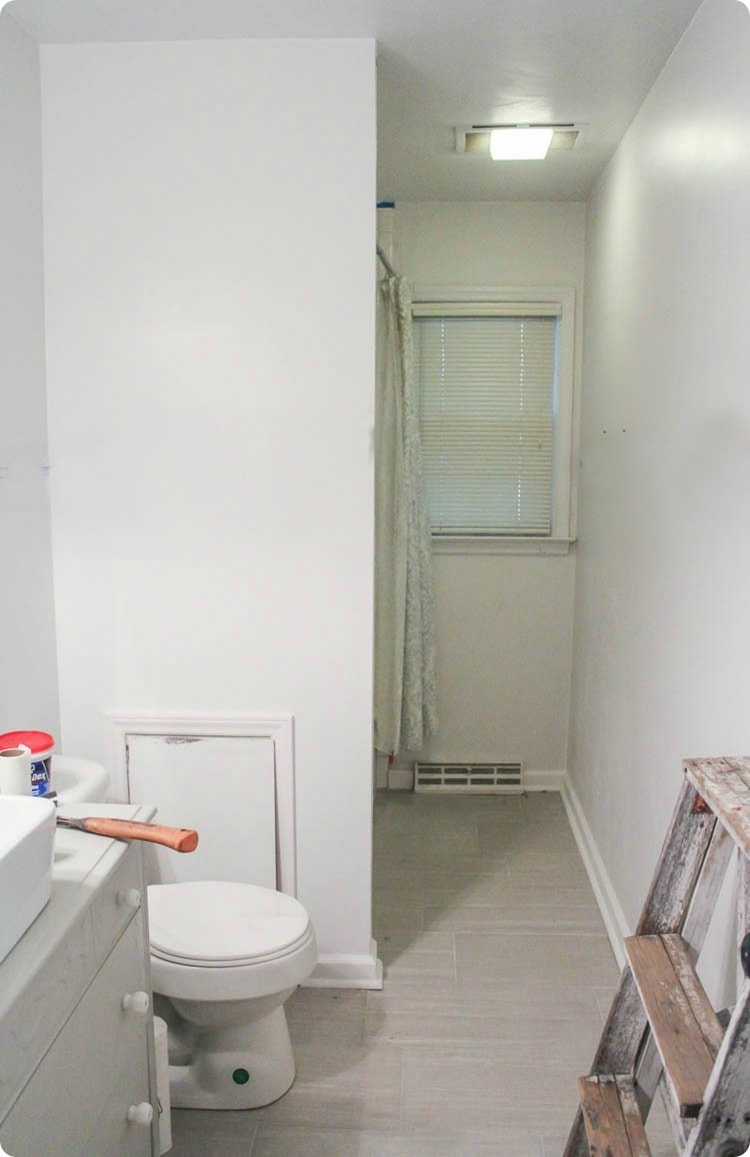 I absolutely love everything we did in the bathroom but it is definitely not finished. The biggest problem? Other than the mirror, there is zero contrast or texture. Pretty much everything is white or light gray which makes for a very boring room. The other big problem is I never got around to adding some very important finishing touches – little things like towel hooks and a toilet paper holder. Yikes.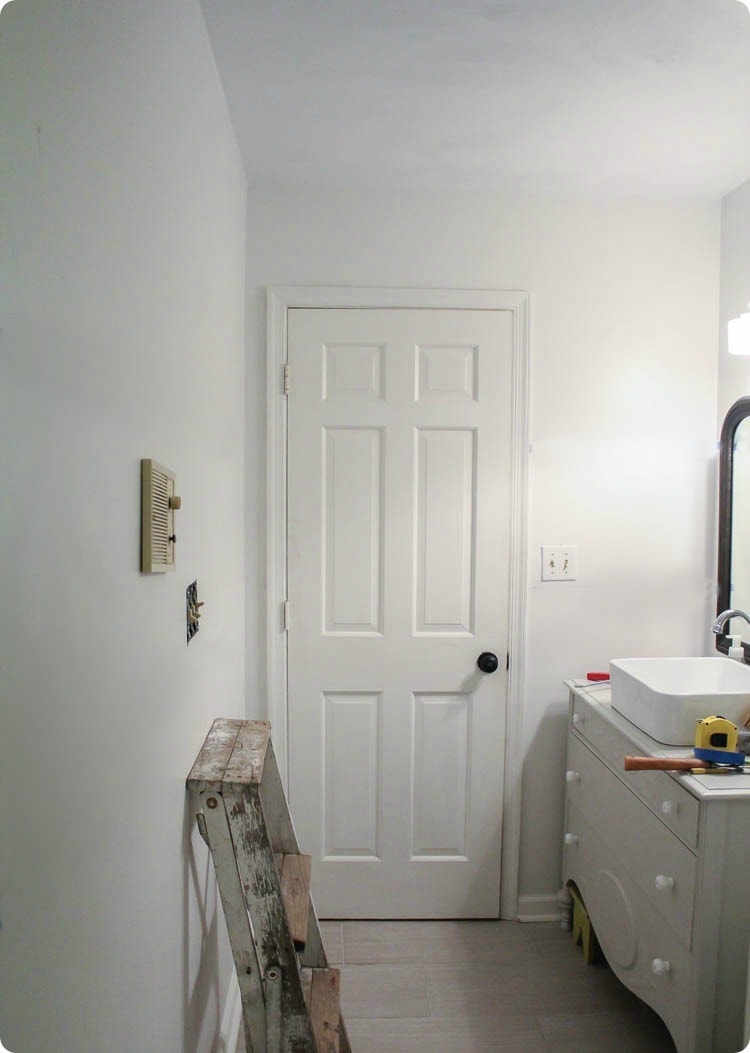 So here is the plan.
First of all, those walls need some pizzazz. I painted them white and I love how simple and fresh it is. But again – boring. I really want to add some texture as well as color, so I'm planning to add board and batten trim to the bottom half of the wall and a fresh color to the top half. I think this alone will completely transform the room.
Next up, make sure all the bathroom essentials are in place. Because who cares if the room is pretty if it isn't functional! A toilet paper holder, towel hooks, and a hand towel holder are essentials. Something pretty to hold hand soap and the kids toothbrushes would also be nice.
And finally, the fun stuff. Art on the walls, a cute stool for the boys to use, maybe a few fun accessories. Just because it's a bathroom, doesn't mean it has to be sterile. Well, you know what I mean. Bathrooms can have personality too!
At first I thought $100 was going to be way too much since we had already finished so much in the bathroom. But thinking about all the little things that are left to do, I know it's going to be tough! I'm excited though – nothing makes me get more creative than a tight budget!
I'm also pretty excited to see what everyone else is able to to do with $100 and 4 weeks! You can check out all of the participants in the challenge at the links below. And next Wednesday I'll be back sharing some progress!