I absolutely love a good repurposed project. There is nothing like giving something old and out-dated a new life! Today I am excited to have Keri from Repurposing Junkie here to share some of her favorite repurposed projects. She is an absolute genius at repurposing and can turn almost anything into something fabulous and creative!
---
Hi, my name is Keri and I blog at Repurposing Junkie. I want to say a big "Thank You" to Carrie for allowing me to guest post on her amazing blog!! I'm excited for the opportunity to share some of my repurposing projects with you and I really hope you enjoy them! I love finding new ways to look at items. Whether it's small cans or larger pieces of furniture, I love a good upcycle project! I also enjoy stenciling just about everything in sight, and designing stencils and printables. Today I'm sharing with you some favorite repurposed projects from my blog.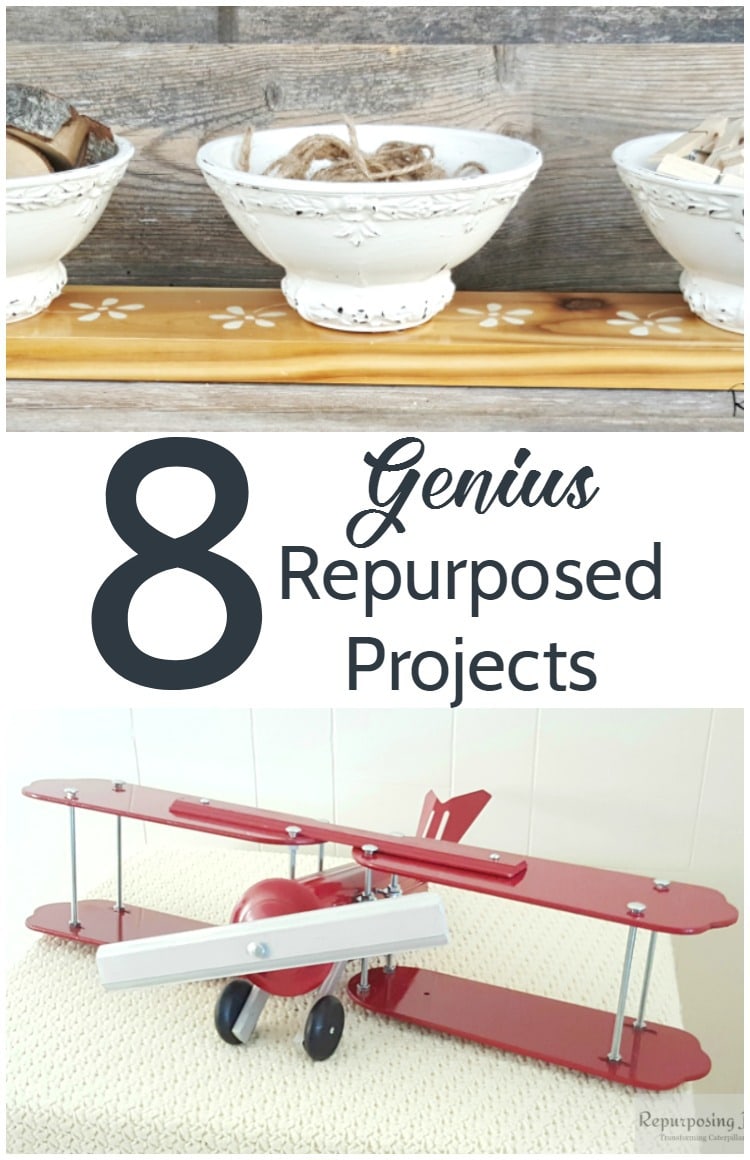 Recently my friends and I got together and decided to use tin cans as a theme in a repurposing project. I chose to make this adorable little caterpillar using tuna cans, a 2×6 and some wire hangers. This was such a fun way to make a succulent planter.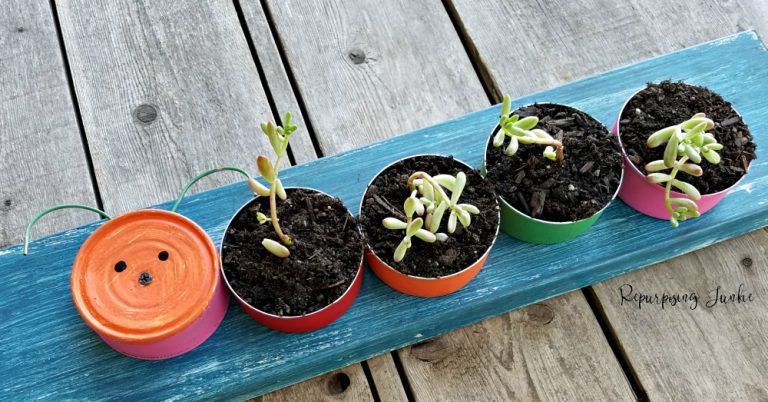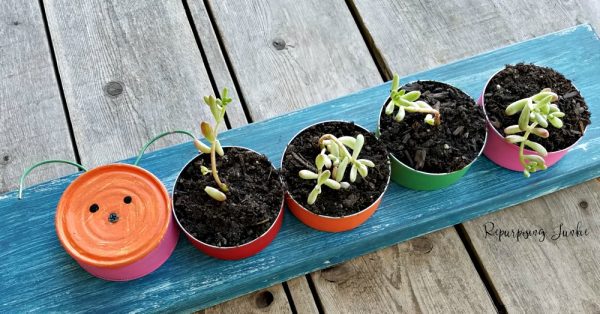 I had a little mini tin stash and needed a way to repurpose a bunch in one easy project, and this did it! I call this a mini gallery wall of sorts. The great thing about this is that the tins are magnetic so the art and little mementos are easily interchangeable.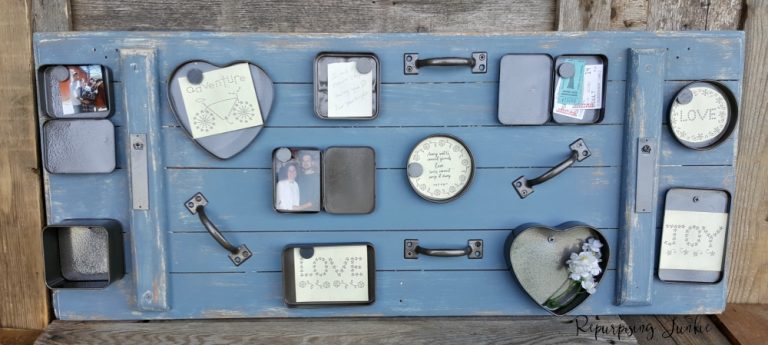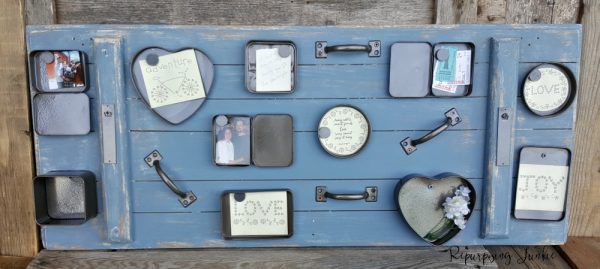 I love these glass shades, don't you? I picked them up at a garage sale for 50 cents each, and turned them into a desktop organizer by simply adding a base to it. This is such a great way to organize the desktop clutter in my office. What would you fill those shades with?


This poor bench underwent several transformations until it wound up in this state; this is the 3rd makeover I've done on it, and hopefully the last for a while. Finding a way to repurpose all those old jeans and bits of fabric was a cinch with this project. I'm smitten over this country, farmhouse look, what about you?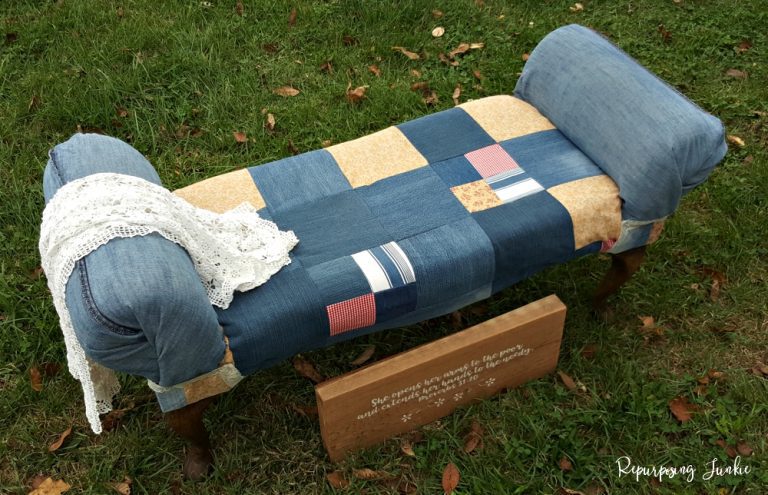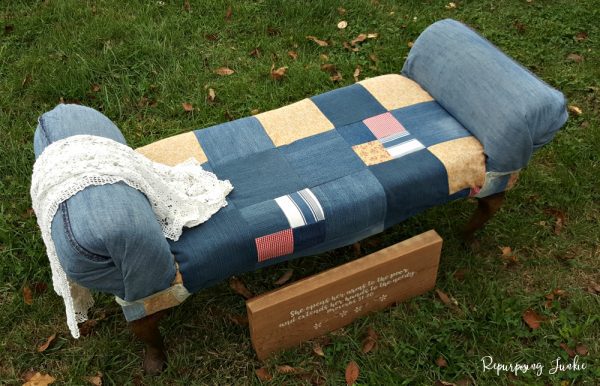 I had no idea what bread tubes were until I came across these beauties at a garage sale, in a box that was marked, "FREE". Of course I snatched them up thinking, "Hey I can do something with these." I know I'm not alone in that course of action right?! ;) They were painted and attached to some old 2x4s and became sweet little vases.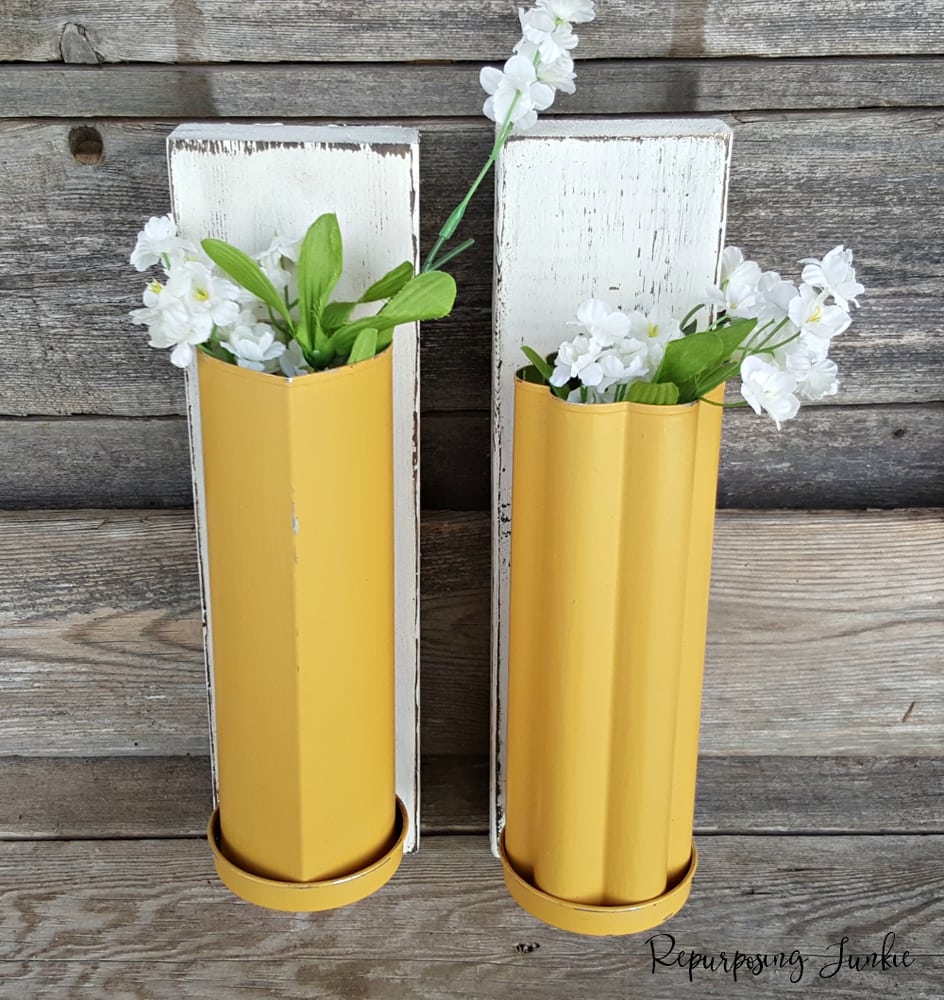 I love these angels; they're one of my favorite repurposes. The larger elements of the angels came from old materials from the home we're remodeling. The heads are spindle parts, the wings are hinges from our old garage door, and the dresses are glass shades from an old ceiling fan. Their neutral color make them perfect for just about any space.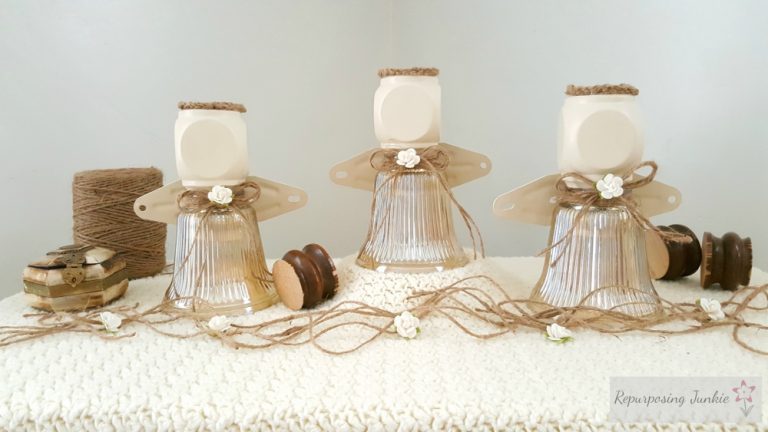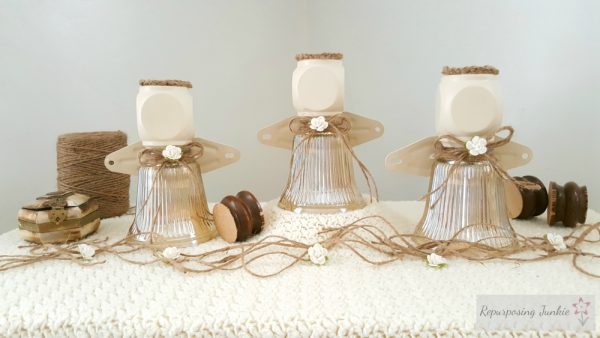 This plane is a repurposed project that my husband and I worked on together to build. It now hangs from the ceiling in my office. Some of the materials include ceiling fan blades, a gutter piece, antenna part, trim, and quite a few bolts and nuts to hold it together.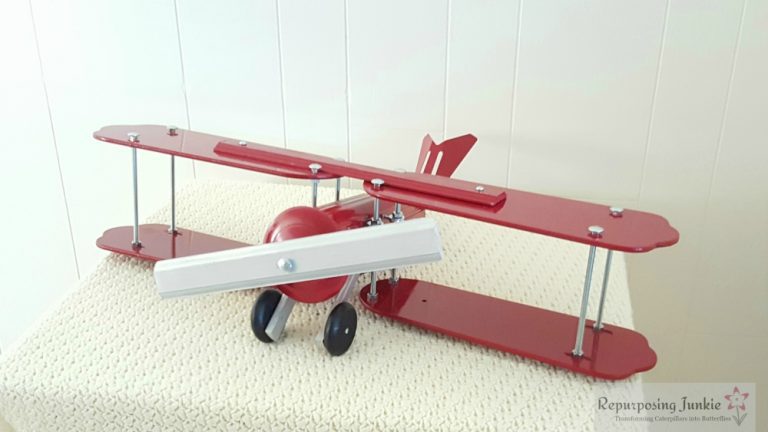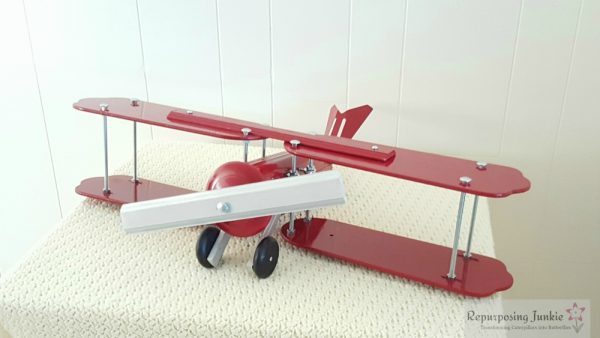 I enjoy working on projects like this plaque, that just need a fresh coat of paint, and voila, it's like it's got a brand new lease on life. This plaque was $1 at Goodwill and it was sanded down, painted and I stenciled my crazy flower on it, easy peasy.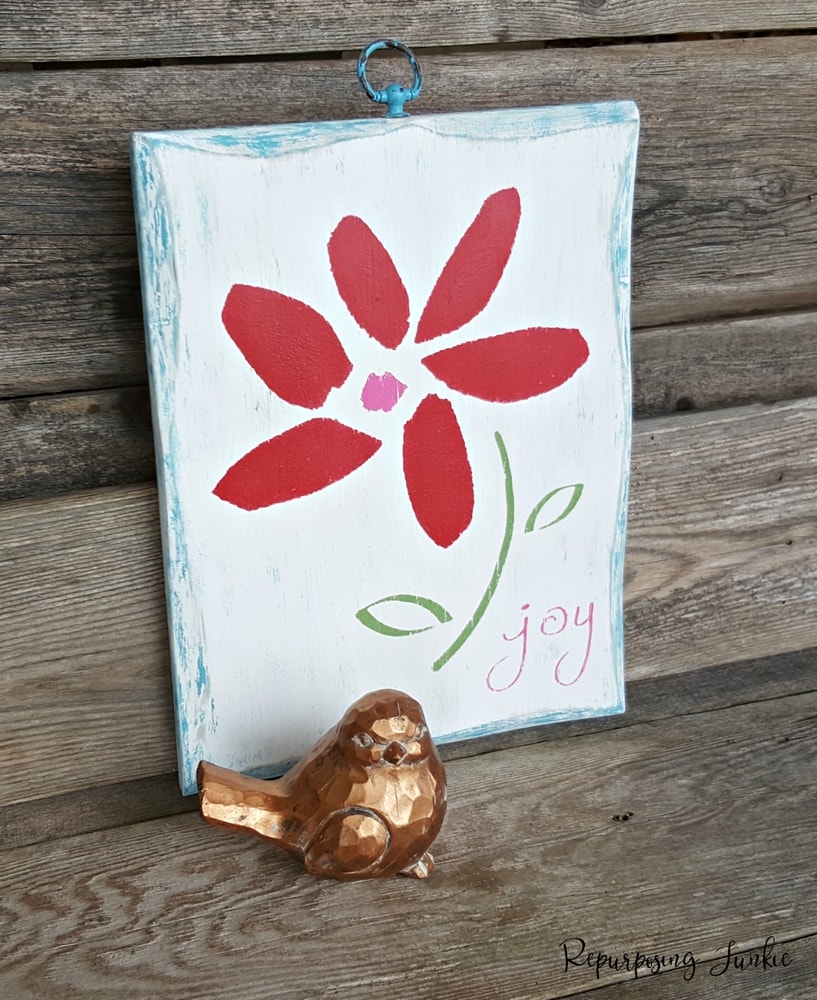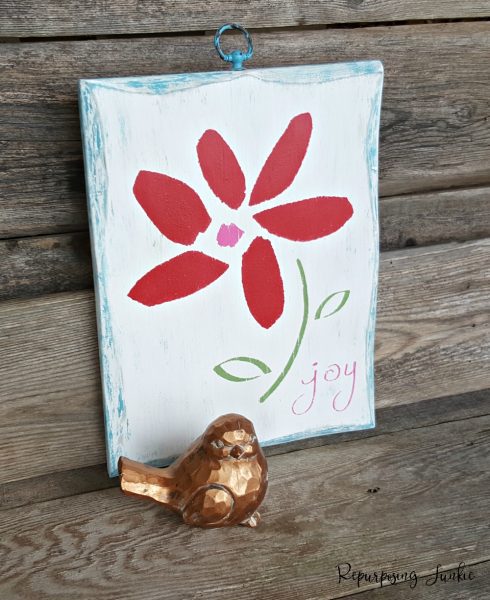 I hope you've enjoyed looking through these upcycle projects! I would love for you to come by my blog, Repurposing Junkie, and take a look at some of my other projects.
Thanks again to Carrie for allowing me to hang out with you here at Lovely Etc. !!