This is a sponsored conversation written by me on behalf of Hobby Lobby. The opinions and text are all my own.
I love a home with major personality. The kind where you walk in and immediately get a sense for who lives there. But I've noticed that so many beautiful homes have ultra boring, bland kitchens and bathrooms. Including my own until very recently! But as I'm wrapping up my (never-ending) kitchen makeover, I'm making it my personal mission to add some major character with the final accessories.
It's amazing what a difference a few simple touches like a cute rug, some fun dish towels, and a few plants can make. One of my personal favorites for bringing some life to the kitchen: a tray loaded with things that are both useful and beautiful.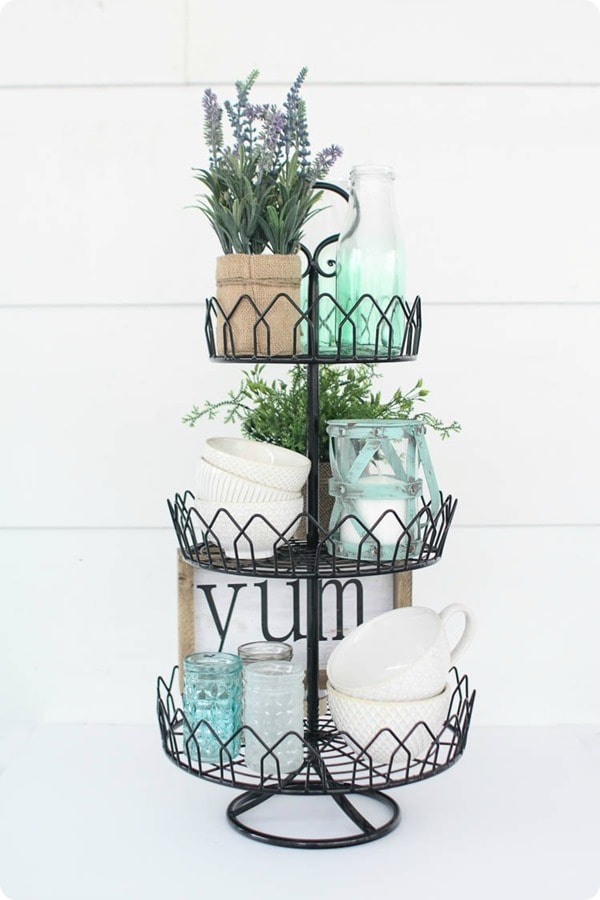 The thing I really love about a great tray is it adds color and interest but also helps control the clutter. Everything is contained in one little spot instead of being spread out all over the place. And you guys know how important that is. Every time I set something on our counter, my family seems to take that as an invitation to add a dozen more random items!
I've been wanting a pretty tiered tray for awhile now and the last time I was at Hobby Lobby, I decided I was finally going to go for it! While I was there, I also picked up everything I needed to decorate my tray. I've mentioned before that Hobby Lobby is one of my favorite spots for affordable décor and I found some great deals while I was there.
Then came the fun (but daunting) task of deciding what to put in it. So many options! First and foremost, I knew I wanted to add some plants. This spring I have been all about adding greenery and flowers throughout the house. I mostly use artificial plants and flowers because they last forever. (Ok, and also I'm not always the best gardener!) But the funny thing is, even fake plants add so much life to a room. They are also an easy way to add some texture and height to any arrangement.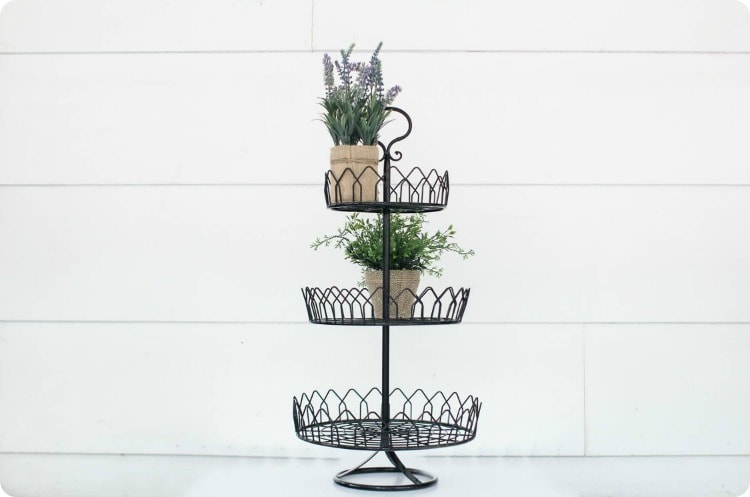 lavender plant, mixed herbs in pot
Then I added the practical stuff. Even though my main goal was to add some personality and color, I also like for everything in the kitchen to have a purpose. And if it is both practical and beautiful, even better! I picked up some cute mugs and snack bowls while I was at Hobby Lobby to have on hand. These are definitely going to get some serious use – snacks are a big deal around here!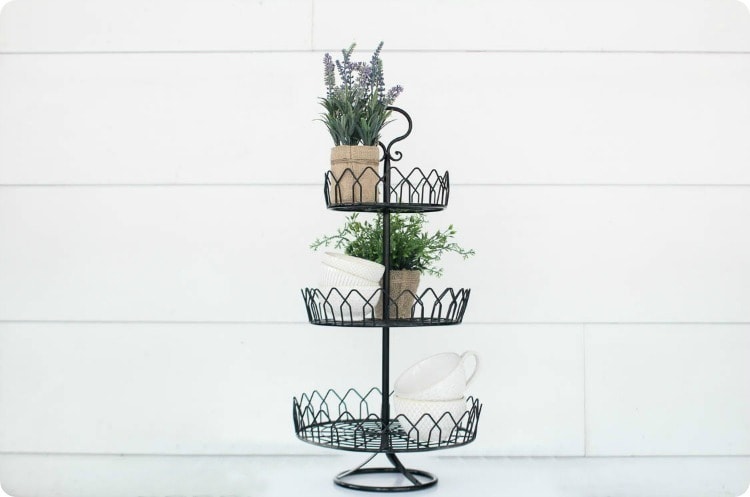 And then my favorite part – adding some color! I know all white kitchens are all the rage now and I think they can be really beautiful. And color-lover that I am, my own kitchen is now mostly white as well. But even a beautiful white kitchen needs some color somewhere. Even if that color is simply a few wood toned accessories or a bit of gray or black. Of course for me, it's all about the blues and greens. I added a few cute dipped milk bottles, a beautiful aqua metal candle holder, and some cute little vintage-style jars.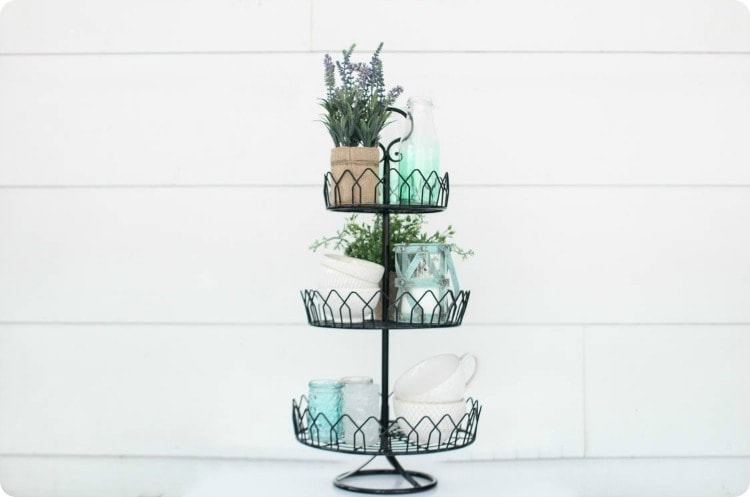 metal candleholder, mint bottles, mini jelly jars
And finally, I think every rooms deserves something just a little unexpected. I fell in love with this little yum sign as soon as I saw it. I don't think you can get much more perfect for a kitchen!
I love how it all came together and it looks gorgeous among all the white in my kitchen! Plus I love how it really keeps everything contained and out of the way. If only the rest of the kitchen renovation had been so easy!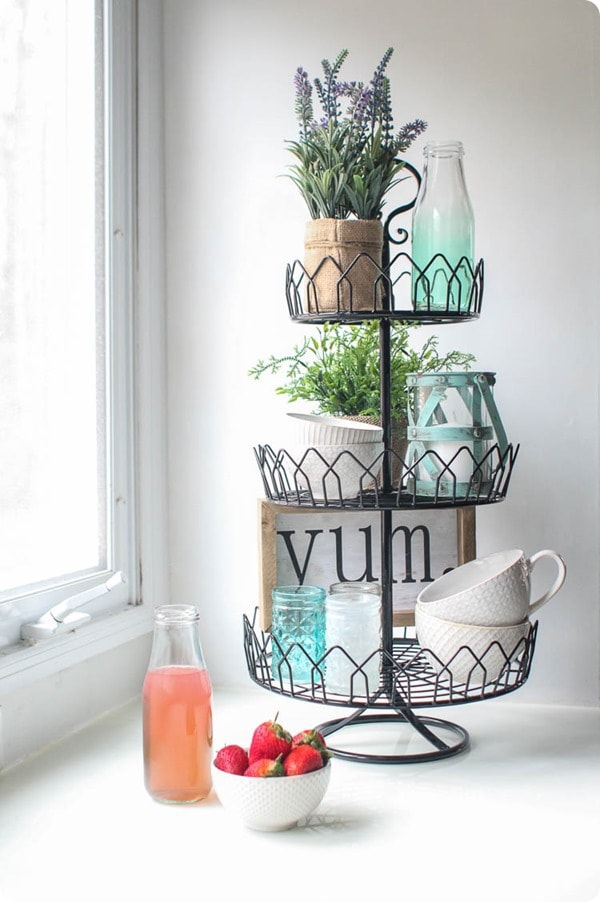 This is a sponsored conversation written by me on behalf of Hobby Lobby. The opinions and text are all mine.