This post contains affiliate links which means if you make a purchase after clicking a link I will earn a small commission but it won't cost you a penny more.  Click here to see my full disclosure policy
Happy Prime day!  Are you as addicted to Amazon Prime as I am? It's practically magic. I get to order whatever I need, it arrives on my doorstep two days later, and best of all, I don't have to schlep my kids to the store with me. Seriously magic.
So anyway, if you aren't familiar with prime day, it's basically one day a year when Amazon does crazy flash sales all day long. Think Black Friday in July. All of the fun started today (July 16) at 3 pm EST and continues all day tomorrow (July 17).  You do have to have Amazon Prime to get in on the deals which I think is one hundred percent worth it.  Did I mention it is magic?  Lol.  If you aren't a prime member yet, you can sign up for a free trial right here.
This year I discovered you can find out what's going to be on sale for Prime Day ahead of time. Woo-hoo! I found some really great home decor and DIY deals that I am hoping to snag and I wanted to share them with you too. Just be forewarned – it is seriously addicting!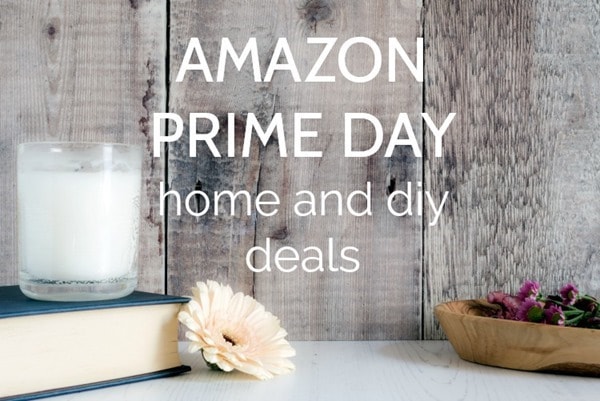 A lot of prime day deals are lightning deals and they go FAST.  I'll be updating this post throughout the rest of prime day with the best stuff I find.
Deals on Home
Last prime day we got a killer deal on this Sleep Innovations memory foam mattress and it's back as a lightning deal this year!  It felt a little risky buying a mattress without testing it out first, but the reviews were good so I went for it.  It has been SUCH a great mattress.  It is super comfy and my husband and I both love it.  Definitely one of my best purchases of all of last year and I would 100% recommend it.   There are also a bunch of other foam mattresses for super cheap this year and some of them have thousands of excellent reviews.  They are going super fast though, so if you want one, jump on it!
Ok, this isn't home decor related, but Instant Pots are super hot right now and this is a great time to buy one.  This 6 qt Instant Pot is on sale for less than $60, when it is reguarly $100.  These are also going to go fast.
I've been crushing on these aqua pans for so long and for prime day they are 25% off.  You can get the whole set or just the two frying pans if that is more your speed.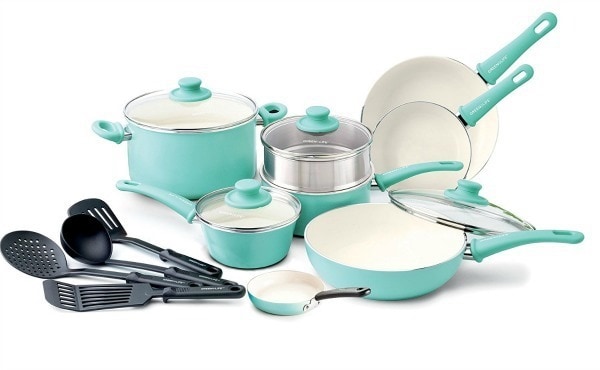 String Lights!  These outdoor string lights are going on sale at 9:30 AM EST.  I have these in our basement and am hoping to grab another pack to update the lights on our back porch.
Deals on Tools and DIY Supplies
You can also save $25 off $100 of Dewalt tools during Prime Day.  If you've been thinking about adding a power tool or two to your toolbox, this is a great chance to save some cash.  (Not sure what power tools you even need?  I've got a great list right here.)
If you've been thinking about painting your cabinets or taking on another big painting job, the Wagner Control Spray Double Duty Paint Sprayer is a lightning deal right now.
Deals on Craft Supplies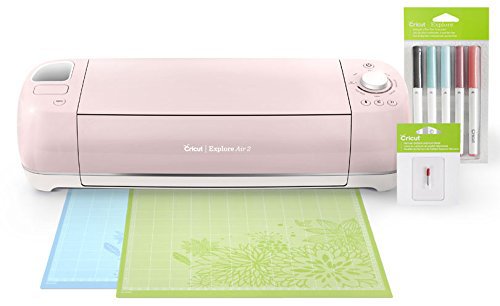 The Cricuit Explore Air 2 is on sale!  If you have been thinking about buying a cutting machine, this is a great time to snag one.  This bundle includes everything you need to get started and is more than $80 off.  The Cricuit is amazing for making stencils, shirts, decals, signs, and tons of other stuff.  Currently I have a Silhouette, but I would love to get the Cricuit Explore Air.
Chalk Markers!  This pack of white chalk markers is a lightning deal starting at 9:35 am EST.  I love chalk markers for writing on chalkboards as well as glass (like on my upcycled calendar).  These make it sooo much easier to do cute chalkboard designs and they stay put without smudging until you erase them with a damp cloth.
As I said I will be updating this post as I find new deals.  If you have friends and family that are into DIY and home, I'd love for you to share this post on Facebook.
Happy shopping!