It's time for one of my favorite posts every year: Best of Lovely Etc. 2018!
Every year at this time, I love to look back and see which of this year's projects were the most popular. It's a fun way for you all to catch up on any great posts you may have missed. And it's a great reminder for me of all that I accomplished this year even though there were many days when it felt like absolutely nothing was getting done.
This year's top ten list is full of fun upcycled thrift finds, furniture flips, storage solutions, and other inexpensive DIY projects. There are DIY projects that only take 5 minutes, projects that you can complete in an afternoon, and a few projects that are going to take several weekends.
One theme I noticed – lots of these projects are things I have been thinking about doing for years but never got around to because I was too afraid it would be too hard and I would make a mess of it.
In reality, when I finally got brave and just did it, some projects were hard and there were times I did feel like I was in way over my head. But the key is not stopping when things get tricky. Keep going, one step at a time, until you end up with something you love. This is definitely a lesson I'm going to try to remember this coming year!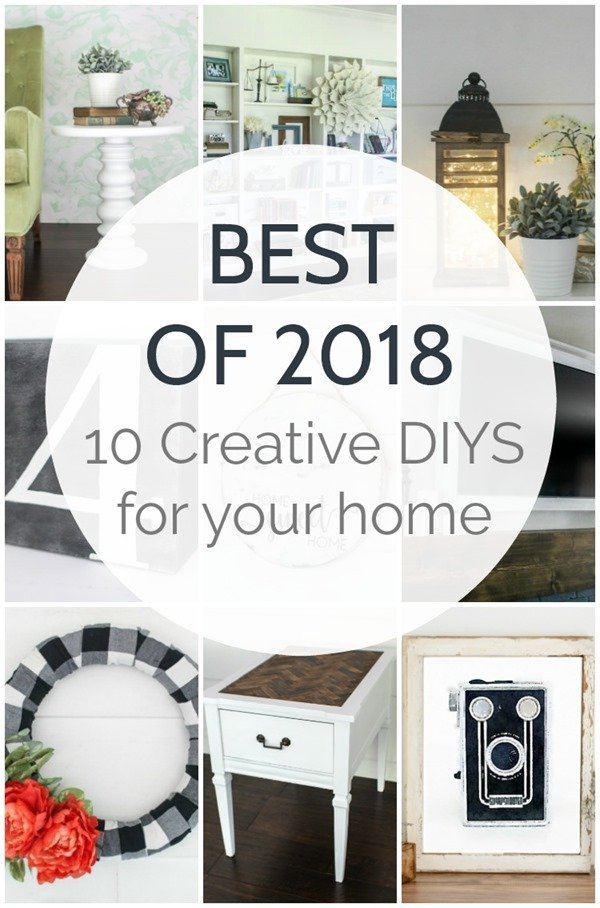 10. How to Build Easy Built-Ins from IKEA Bookcases
I've been dreaming of turning this wall of IKEA Billy Bookcases into true 'built-ins' for six years but I didn't have the guts to actually do it until this year I'm so glad I finally went for it! To help anyone else with similar built-in dreams, I put together a very thorough tutorial of everything a beginner needs to know to make this project happen at the link above.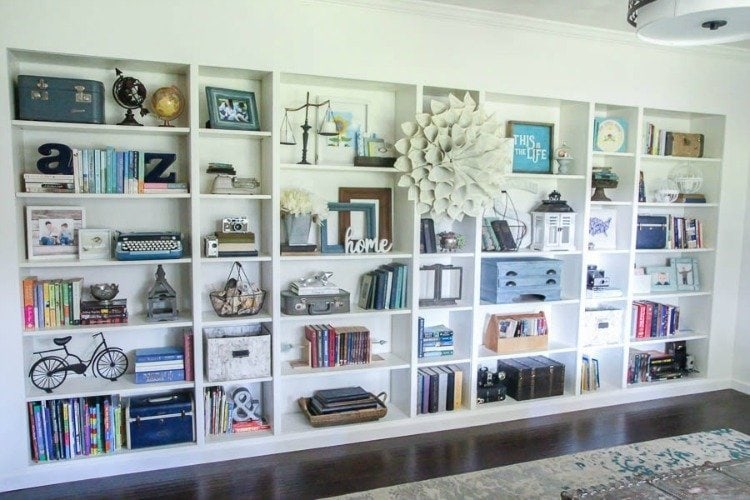 9. Herringbone Tabletop Made with Paint Sticks
These thrifted end tables had definitely seen better days. The wood finish was dull and stained and the faux leather tops were a disaster. I simplified the drawer fronts, gave them a fresh coat of paint, and created a gorgeous (and inexpensive) new top using paint stirrers. Now they are fresh, beautiful, and one-of-a-kind!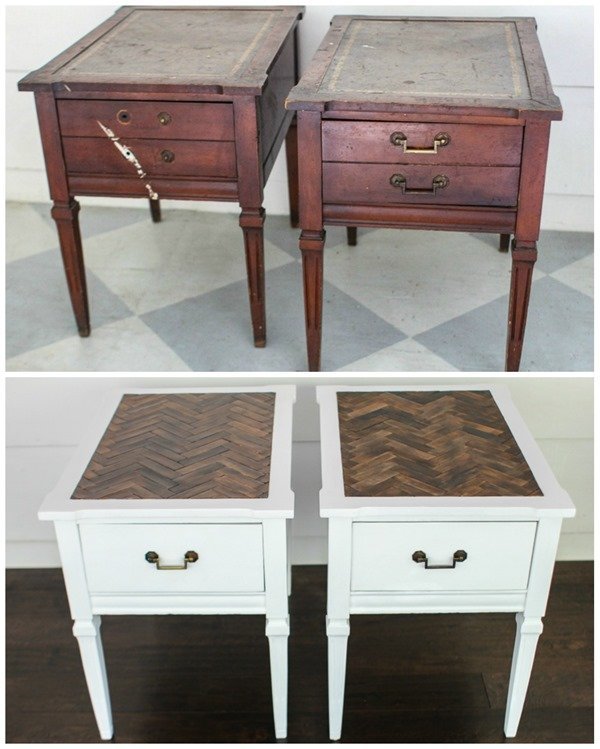 8. Unfinished Basement to Industrial Home Gym on a $100 Budget
This certainly isn't the prettiest room reveal on Lovely Etc., but our $100 basement home gym was one of the most useful home improvements we did this year. It's still an unfinished basement, but massive decluttering along with paint, new lighting, and fun industrial touches like that huge chalkboard make this a really cozy place to work out. Just check out these before and after photos! If working out more is one of your New Year's Resolutions, I highly recommend making a nice space to do it at home.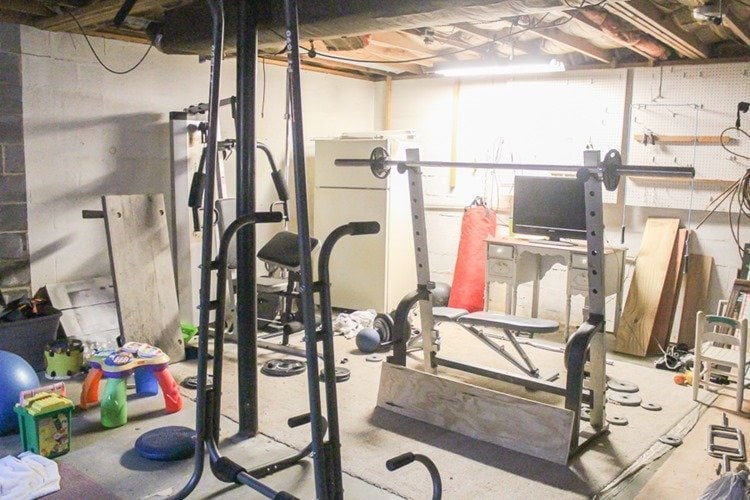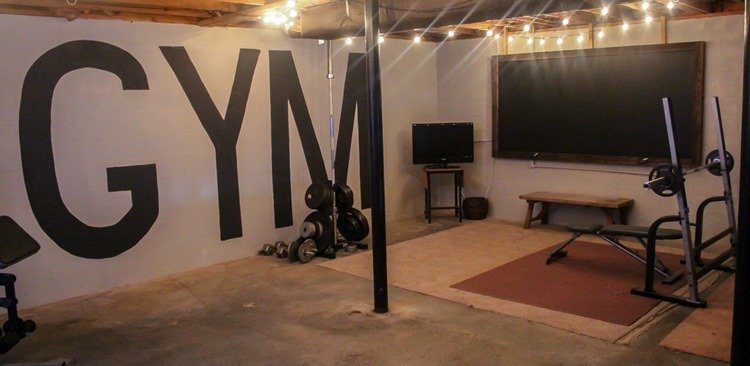 7. Free Printable Art: Watercolor Vintage Cameras
I shared a bunch of great free printables this year and these watercolor cameras were definitely the most popular. These were some of my personal favorites as well – it was nice to find a new way to share my vintage camera collection!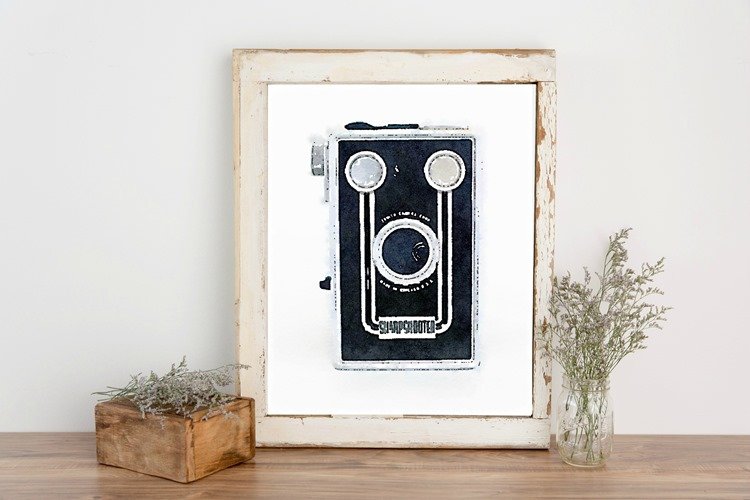 6. Buffalo Plaid Farmhouse Wreath
There is just something about black and white buffalo plaid – it's gorgeous! I had an old plaid shirt that no longer fit so I decided to turn it into a wreath. Nontraditional, I now, but I absolutely love it. In fact I loved my plaid wreath so much, I made an updated Christmas version as well.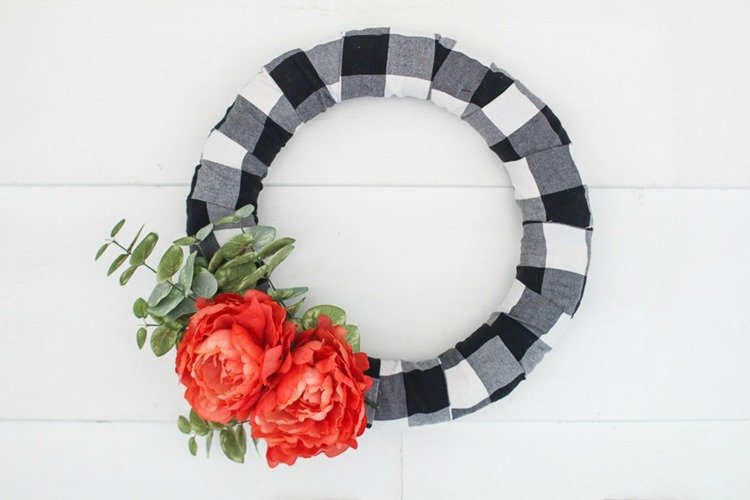 5. Easy DIY Side Table Made from Something Unexpected
This cute little pedestal table was actually upcycled from a chunky old lamp. Now it's the perfect little table for my youngest's nursery.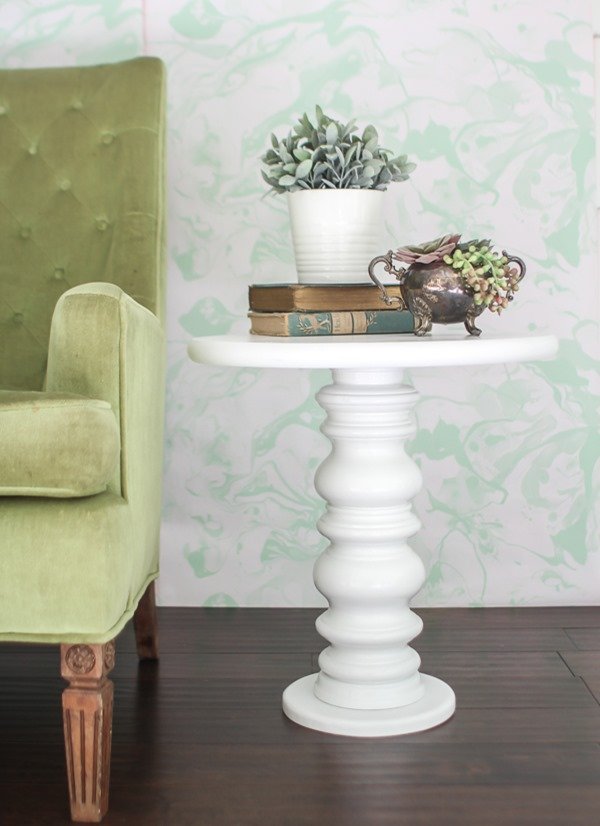 4. How to Make a Fairy Light Lantern in 5 Minutes
This is one of the fastest, easiest projects I have ever shared! This fairy light lantern is beautiful for anytime of year but it's especially perfect for these dreary winter days after the Christmas decorations get packed away.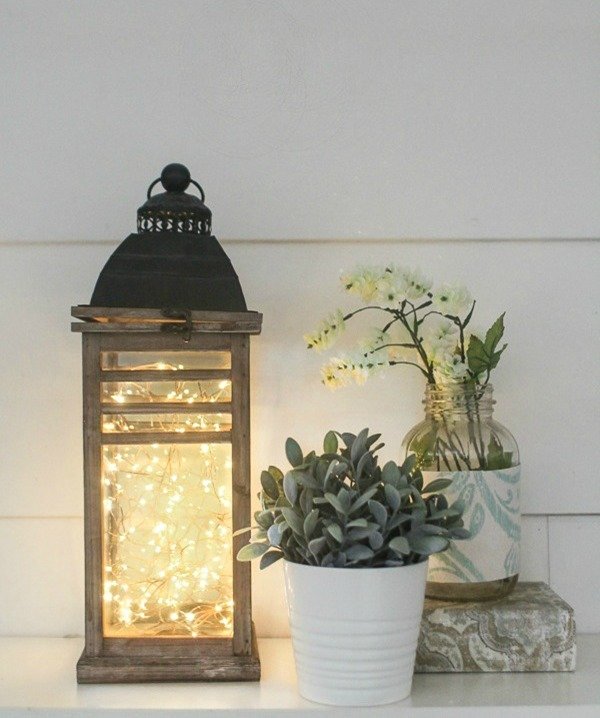 3. How to Stencil Anything: 3 Secrets to Perfect Results Every Time
I'm not surprised this is one of the most popular posts of the year – stenciling can be much trickier than it looks! These tips truly will help you get perfect results every time with no more smears and smudges.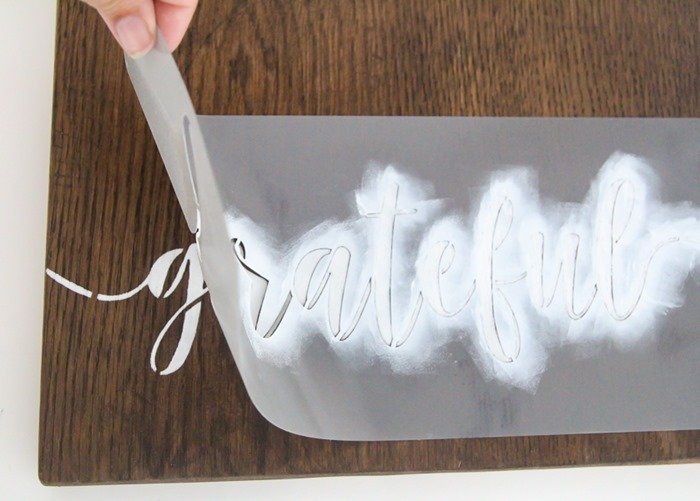 2. How to Build a Cheap and Easy TV Frame that Swivels
I've been wanting to make a custom frame for our TV for years and I am so glad I finally did. This DIY TV frame really helps keep the TV from being such an eyesore without blocking access to the TV at all. And because of the lightweight design, it is easy to install and remove and still allows the TV to swivel easily on it's mount.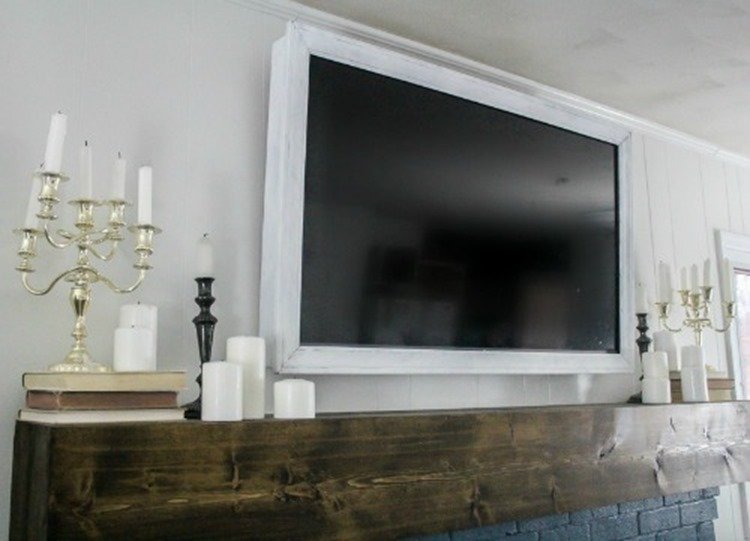 1. How to Make a Wooden Box in Any Size
I'm a little surprised that these numbered wood boxes are my most popular post of the year, but I probably shouldn't be. The tutorial walks you step-by-step through making wooden storage boxes in any custom size you need – so handy! Our numbered boxes have been amazing for containing all of the Legos, toy cars, dinosaurs and other tiny little toys that seem to multiply daily. In fact they have been so useful, I'm planning to make more for my boys' room this year.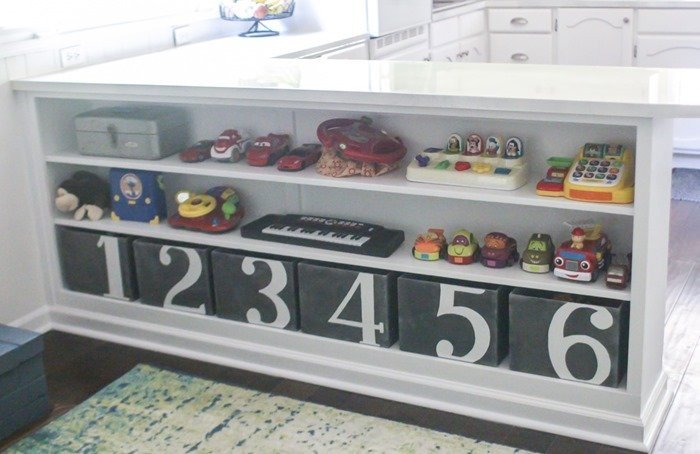 And if you're wondering what other good stuff you may have missed, you can see all of my top posts from the past seven years below:
2017 Best DIY Projects of the Year from Lovely Etc.
2016 Best of the Year: DIY Projects for a Beautiful Home on a Tiny Budget
7 Favorite Furniture Redos of 2011
7 Favorite DIY Projects of 2011
Here's to a great 2019!