What a year! 2020 was not at all the year I expected and I can't really say it was the year I wanted, but it also wasn't all bad. So today I'm focusing on the good!
This year, despite everything going on, I totally redid our screened-in porch and our master bath and we have been loving both spaces. I also gave our pantry a much needed update, built some awesome furniture, and moved all three of our boys into one bedroom which they are loving.
Ever year I love to look back and see which of the DIY projects I've shared this year were the most popular. It always feels good to look back and see what I accomplished in our home throughout the year. (Especially when it feels like nothing is getting done on a day to day basis!) And it's also good way for you guys to catch up on any great posts you may have missed.
This year, instead of a top ten list, I'm sharing my top eleven. Because I really love that 11th project and I just couldn't bring myself to cut it from the list!
This year's list is full of inexpensive furniture builds, budget room makeovers, helpful DIY how-tos, and lots and lots of painting tips.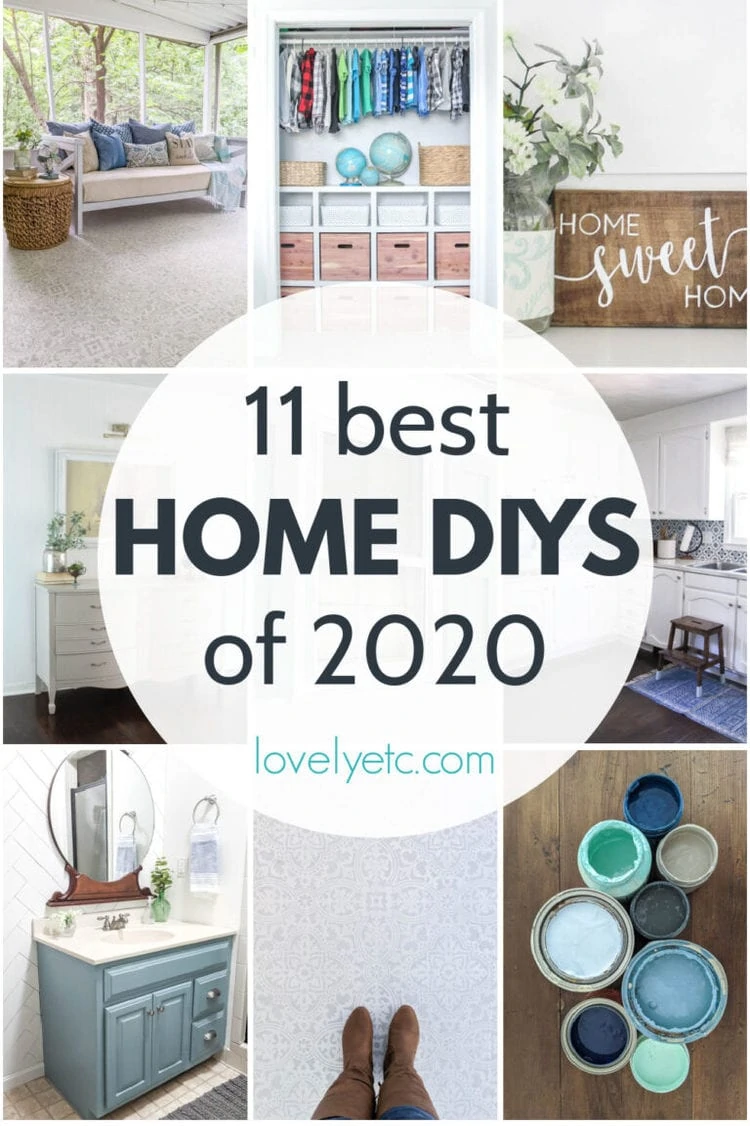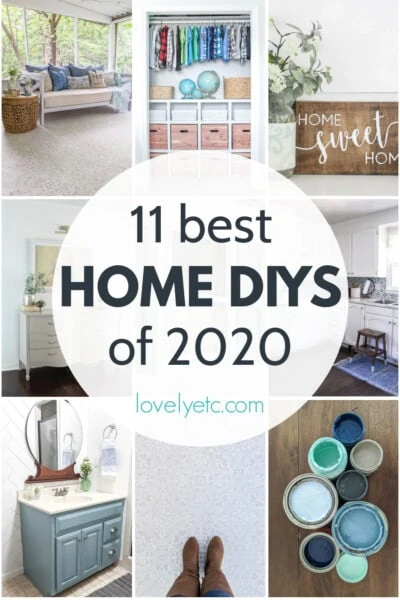 Best DIY Home Projects of 2020
These are my ten most popular DIY projects and posts of the year - plus a bonus number eleven that I just had to include. There are budget-friendly DIY projects here for every room in the house including unconventional painting projects, total room makeovers, and inexpensive furniture builds.

And now I am so ready for 2021! I know nothing magically changes with the changing of the year, but it's just such a nice time to appreciate where we've already been and look ahead to the future!
And if you're wondering what other good stuff you may have missed, you can see all of my top posts from the past nine years below. (Yes, I have actually been sharing my home DIYs here for 9 years! So if you ever find yourself wondering how I get so much done, just know I've had a loooong time to work on things!)
10 Best DIY Home Projects of 2019
Best of 2018: Ten Creative and Inexpensive DIY Projects
2017 Best DIY Projects of the Year from Lovely Etc.
2016 Best of the Year: DIY Projects for a Beautiful Home on a Tiny Budget
7 Favorite Furniture Redos of 2011
7 Favorite DIY Projects of 2011
I'd love for you to pin this post on Pinterest!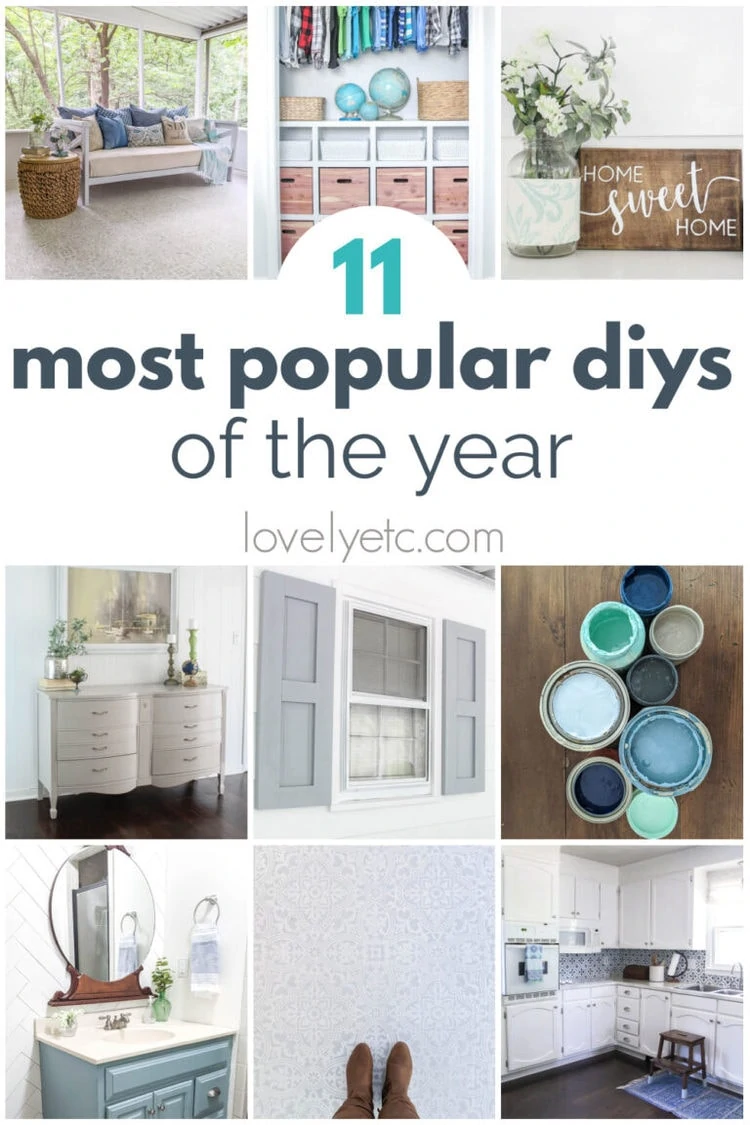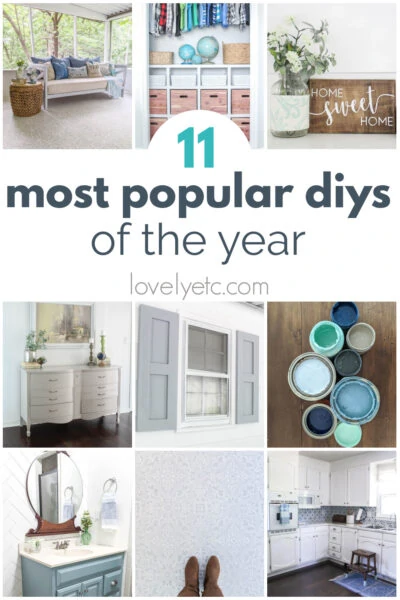 Here's to a brighter 2021!