Today is the day!  My Etsy shop is officially open!
And to celebrate, I've got a little gift for all of you – my readers who have been on this DIY journey with me through both triumphs and disasters.
As you guys know, I've been designing and making original wall decor for our own home for years and decided I wanted to share my creations with others.  I used to sell my vintage finds and handmade décor in a local shop several years ago and I've been planning, dreaming, scheming, and way overthinking the idea of opening an Etsy shop for several years.  And finally, I've decided to stop wasting time thinking about it and just do it.  This is a big deal for me; but if there is one lesson I've been learning lately, it's that risks are (almost) always worth taking.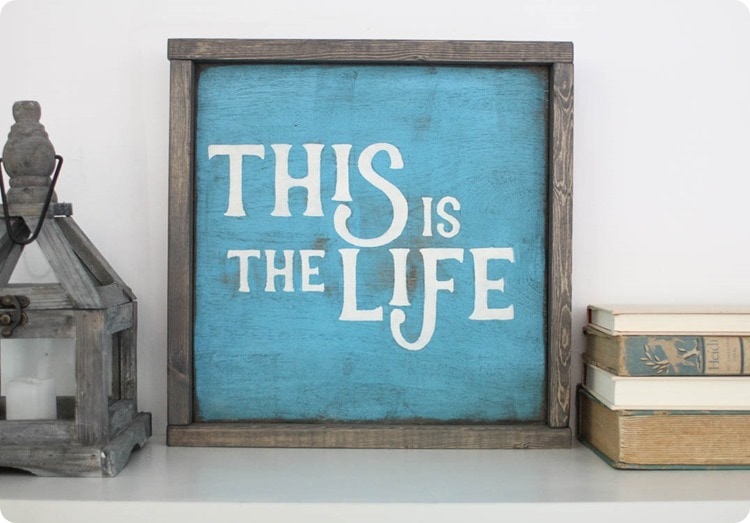 I had to include my favorite color ;)
I'm selling an assortment of hand-painted wood signs (one of my absolute favorite things to design and make.)  And just like most of the projects you'll find here, my signs are vintage-inspired with plenty of heart  and a splash of color.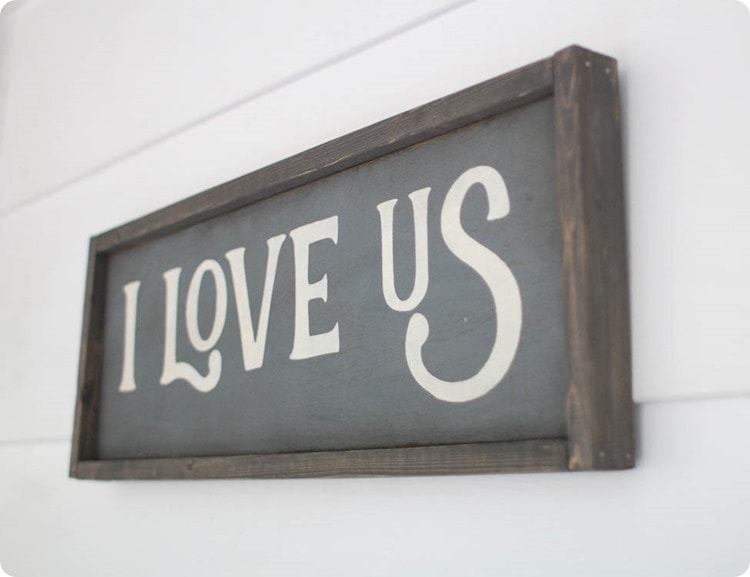 Love this one for a master bedroom or a gallery wall of family photos
My goal is to create signs that help remind us to slow down and remember how amazing this life can be.  It is so easy to get dragged down by all the negativity in the news, our own busy schedules, and all the little annoyances that pester us daily.  Sometimes we just need a little nudge to see past all that and remember all of the little things that make life beautiful.
Some of my favorite designs are already listed in my shop and I will be adding several new designs over the next few days and weeks.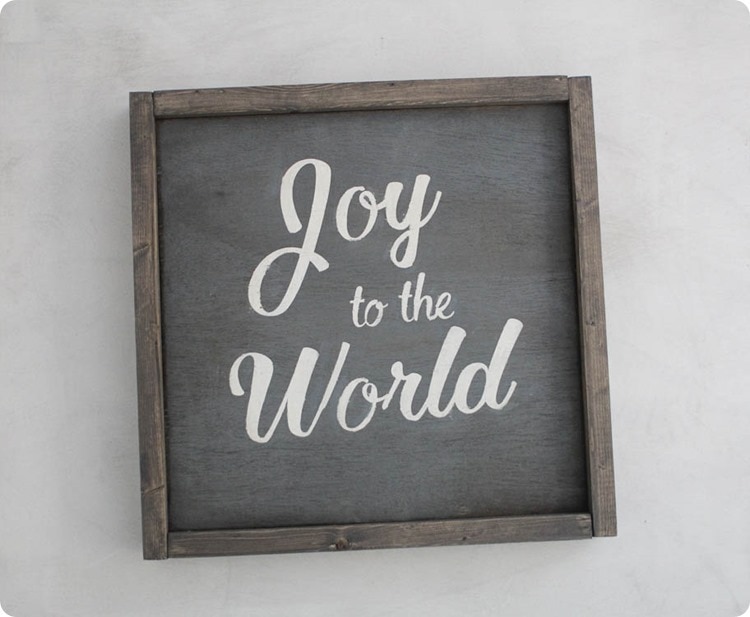 If you're ever looking for a great new piece of décor or a fantastic gift, you can find a handy link to my shop in the menu at the top of this page.  And don't worry, this is still the place for fabulous DIY tutorials; my new shop won't be changing that.
Now on to the good stuff – my gift to you.

I'm giving one of you the sign of your choice from my brand-spanking-new shop!  Entering is super easy – just join my awesome email list.  I'll be sending out email announcements about new listings and sales so it's going to be a great list to be on.  And as always, I won't send you any spam.  If you're already receiving emails from me, you're all set –  just enter your info in the giveaway widget below.)
And because I really want to share the love, everyone on my email list gets a special 10% off discount.  (You will receive the code via email, so be on the lookout.)
In the meantime, I would love for you to head over and check out my new shop.  Feel free to make it a favorite shop on Etsy and do a bit of pinning to Pinterest and sharing on Facebook!
Thanks so much for all of your support!  You guys are the best!