Even though my boys are still little, I already feel like they are growing up at warp speed!  And as exciting as it is to see them grow and learn new things, I will always have a soft spot for those squishy little babies I brought home from the hospital.  So I decided a mini gallery wall was in order – along with a little custom art from their newborn photos.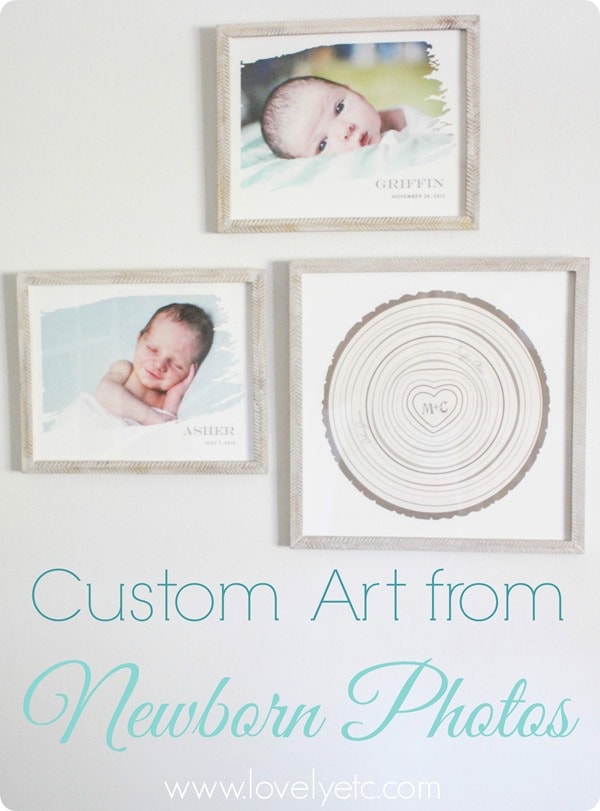 When we were installing the hardwood floors in our living and dining rooms, it was the perfect time to clear out anything I didn't totally love.  And that left us with a pretty blank slate just begging for some love.
We actually spend very little time in this room.  Our house has two living spaces right next to each other.  The other room is open to the kitchen and it is where the TV and the toys are so that is where we end up most of the time.
This room has no overhead light and not nearly enough color and personality, but I am working to change that.  We recently had an electrician do all the wiring so we can install an overhead light as well as lighting over the bookcases.  And of course I have been on the hunt for the perfect furniture pieces at all my favorite thrifty haunts.
But today I did something quick and easy to get the ball rolling – I hung this sweet custom art!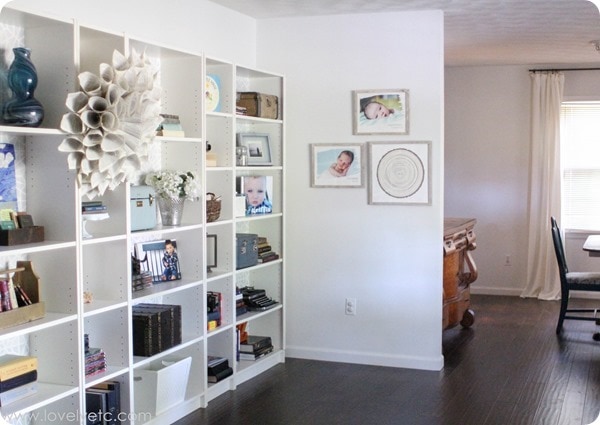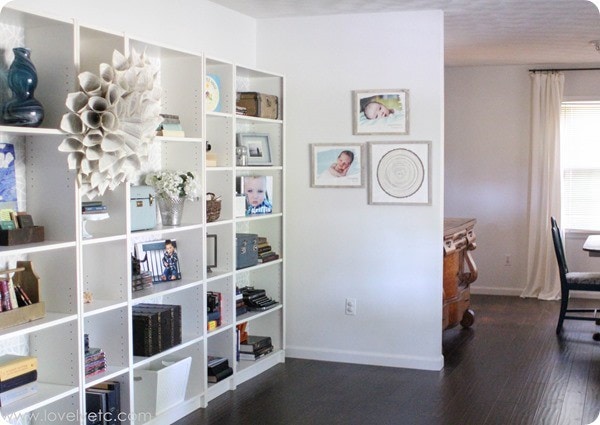 Ever since I got sweet little Asher's newborn photos, I've been wanting to create a display of photos of both of my boys as newborns.  Even as other photos of them throughout the house get updated, this little spot will always remind me of when they were so small and precious in my arms.  So when Minted contacted me and asked if I was interested in trying out some of their custom art prints, I knew exactly what I was looking for.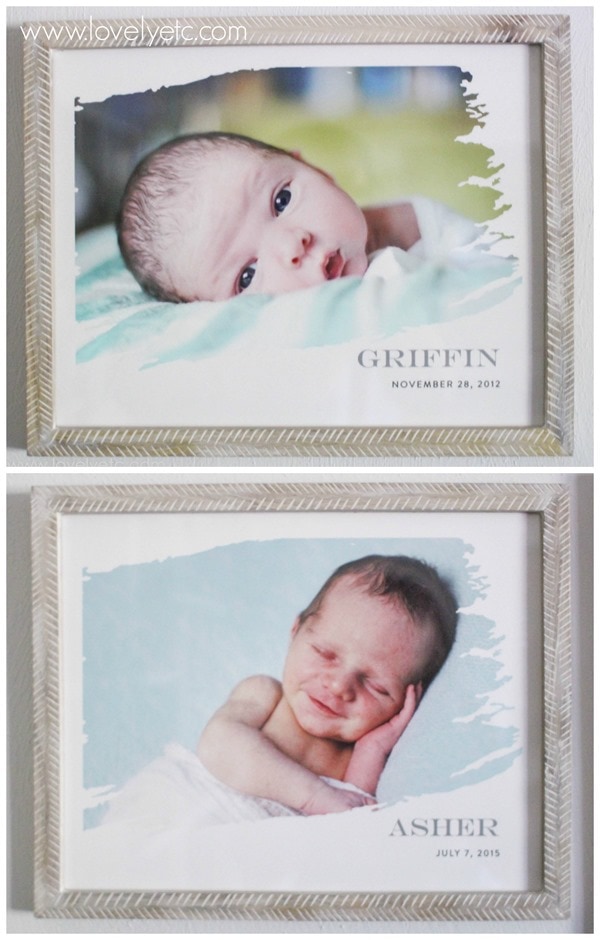 I found this awesome custom photo print called Brushed.  The example at Minted shows a Wedding photo with the wedding date in the corner, but I knew this would be perfect for my sweet babies.  I love the brushstroke effect on the photos and the space for their names and birth dates.  (Plus the fact that you can completely customize the fonts and colors of the words is pretty cool.)
And then I found this awesome print, Family Tree Rings, and I knew it was going to be just the thing to round out the collection.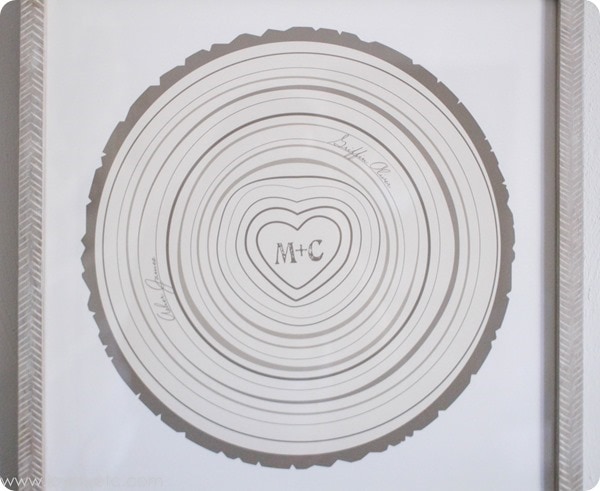 My husband's and my initials are in the middle and the boys' names are written in the tree rings.  I love it.  I am usually all about making my own art for our walls because I want it to be unique and personal to our family.  But in this case I got completely personalized art and all I had to do was hang it on the wall.  And as much as I love to make things, there is something pretty satisfying about completing a house project in just the ten minutes it takes to hammer a few nails.
I decided to try out a few different layouts before hanging them on the wall.  This turned out to be a smart move because originally I was planning to hang them in a vertical line and I ended up not liking that layout at all.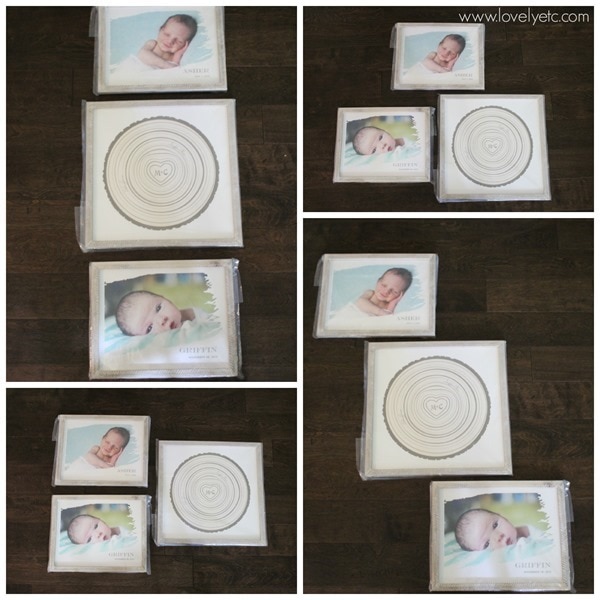 The winner was the least symmetric of the bunch.
I really like this arrangement because it looks complete on its own, but it would be super easy to add to in the future.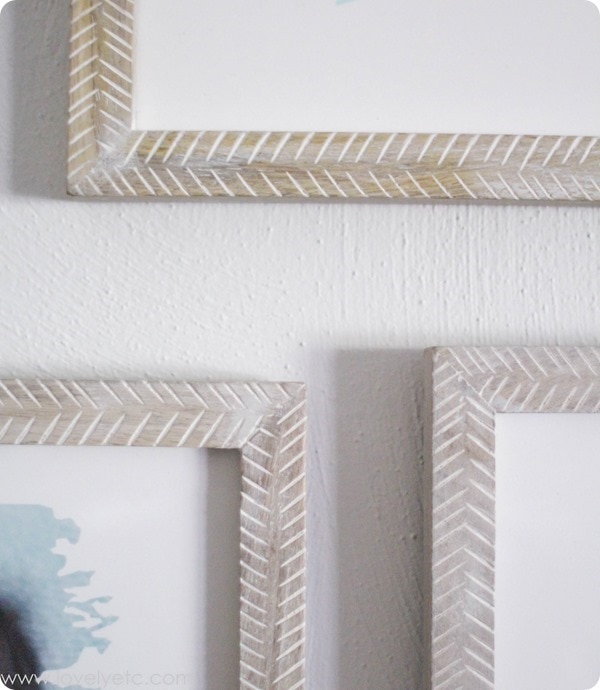 Check out the gorgeous herringbone carving on those frames.  Love!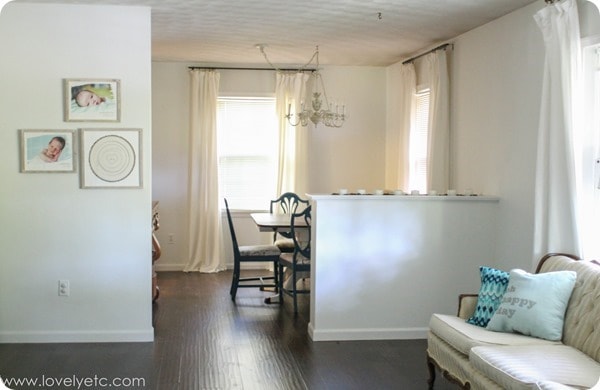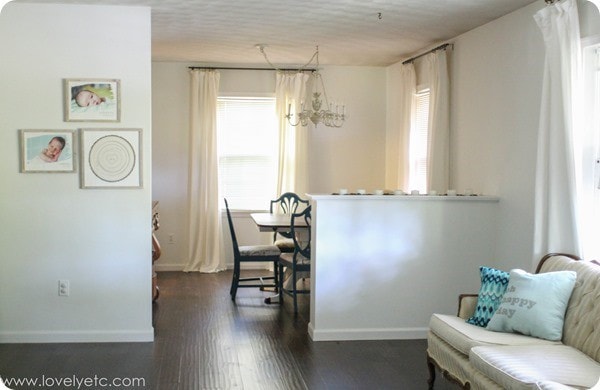 It's a small start, but I'd say these rooms are coming together quite nicely.