First, I want to say a huge thanks to everyone who gave me some feedback in the reader survey.  It was so helpful to see what things you all want to see more of and what you aren't that into.  Even the criticisms were incredibly helpful – there were things I was worried about that nobody mentioned and problems people brought up that I never even considered.  So anyway, thank you.  (The giveaway winner was selected using random.org and has been notified by email.)
Today I have a really fun project to share.  I've been seeing these little customizable marquee letters all over the place and I had to try my own take on one.  And yes, it is another industrial metal letter.  I know, I know, how many industrial letter tutorials am I going to do?!?  What can I say, I love industrial but the real deal can get really pricey so I like to make my own.  But don't worry if industrial isn't your thing.  This is the last one for quite awhile.  Pinky swear.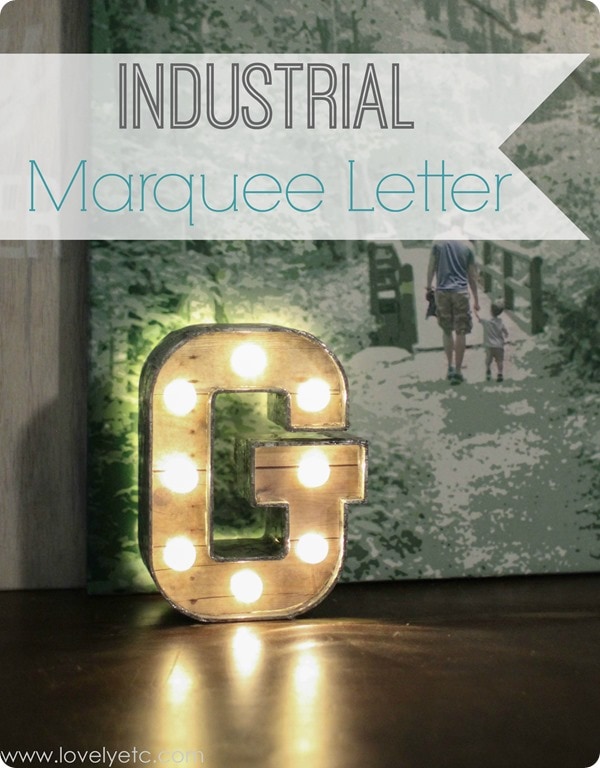 This post contains affiliate links – you get to buy stuff you want and support future projects on Lovely Etc. at no additional cost.  See my full disclosure here.
Materials for Industrial Marquee Letter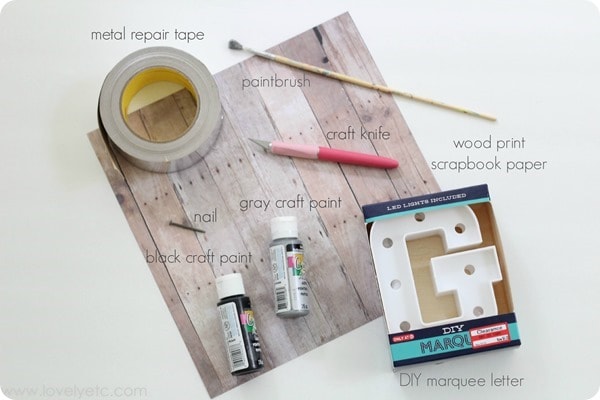 DIY marquee letter  (They are battery powered and the lights are included.  I bought mine at Target but I don't believe they are carrying them anymore.  You can buy these at Michaels near the scrapbook paper.  Be sure to use a coupon!)
Wood look scrapbook paper (You can buy an individual sheet at most craft stores but I also just discovered this awesome pad of different wood papers on Amazon.)
craft knife
black and gray craft paint
paintbrush
nail (optional)
paper towels
Making a DIY Industrial Marquee Letter
Since the base is already there, these are really pretty easy to make.  And as you can see, I'm using my beloved faux wood scrapbook paper and metal tape again.  When I find something that works, I stick with it!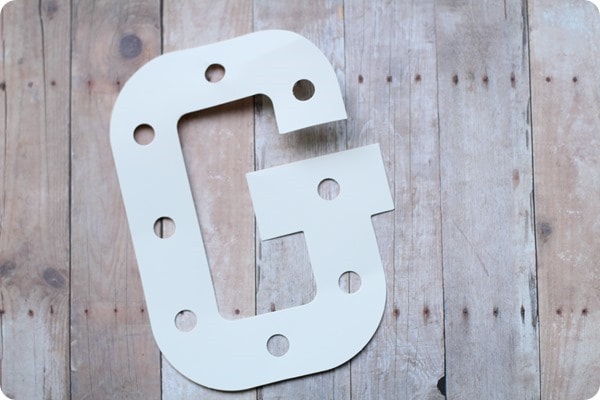 These little marquee letter kits come with a template of the front panel – just trace it onto the wood paper and cut it out.  Be sure to cut out the holes for the lights as well.  After you make sure it fits, set this piece aside.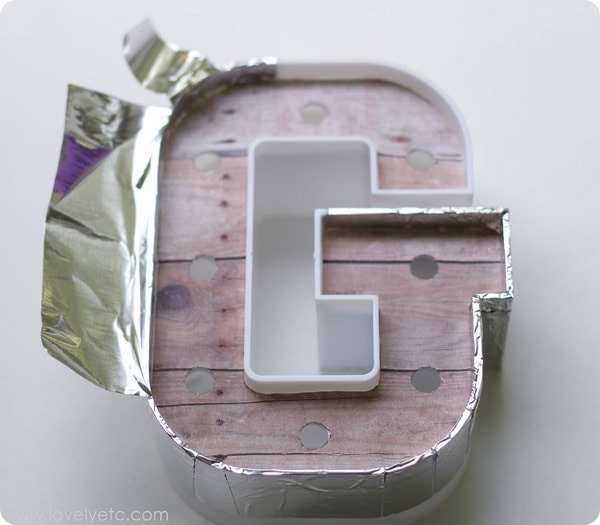 For the outside, wrap the metal tape around the plastic frame.  Be sure it covers the inside edges as well as the outside of the letter.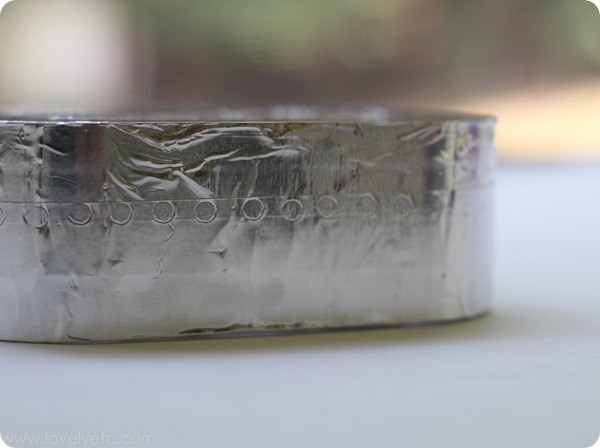 If you want you can use a nailhead to make tiny 'rivits' in the metal.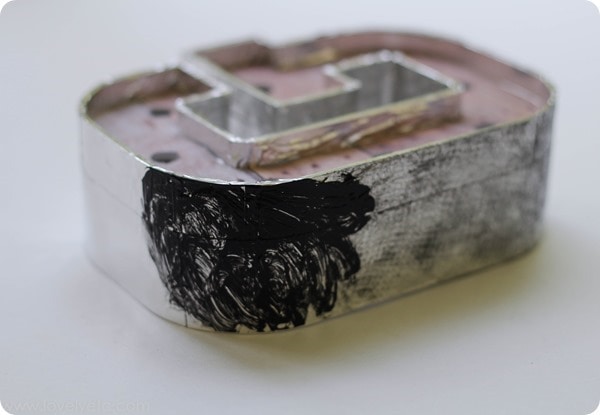 Then to make it aged, brush on some black paint and blot it off with a dry paper towel.  Repeat the same process with gray paint.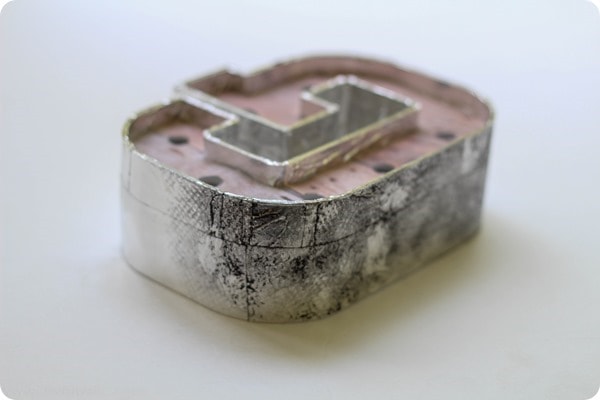 I discovered by accident as I was working on this that the paper towel actually gives the metal a really great textured look.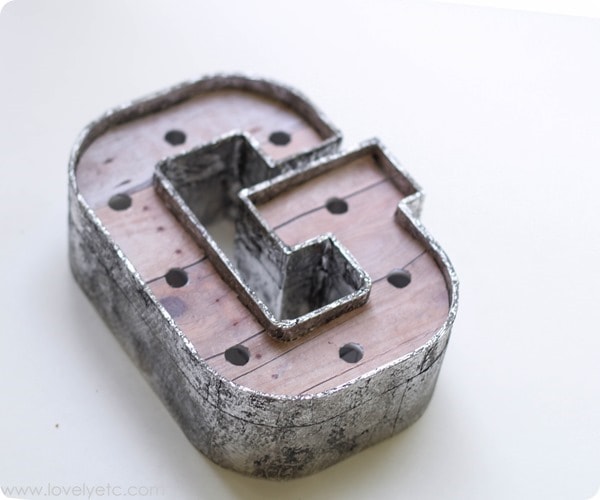 Pop the paper front back on and add the lights.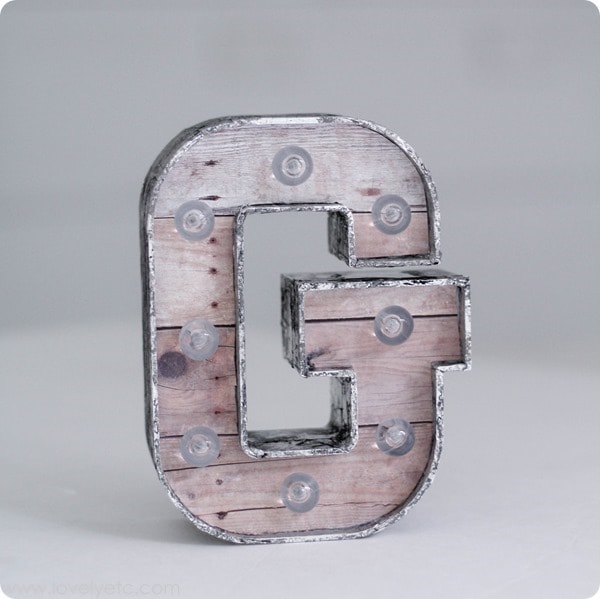 Such a fun little light.  I decided to stick this one in Griffin's room as a nightlight.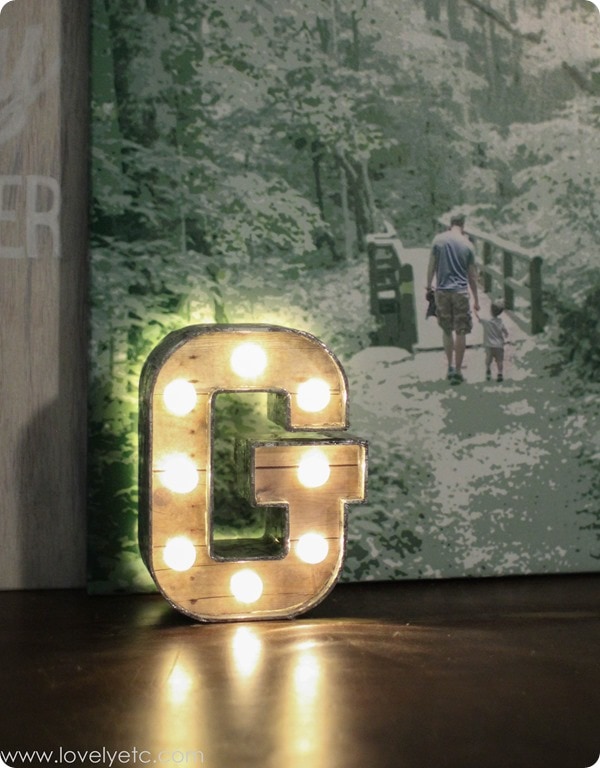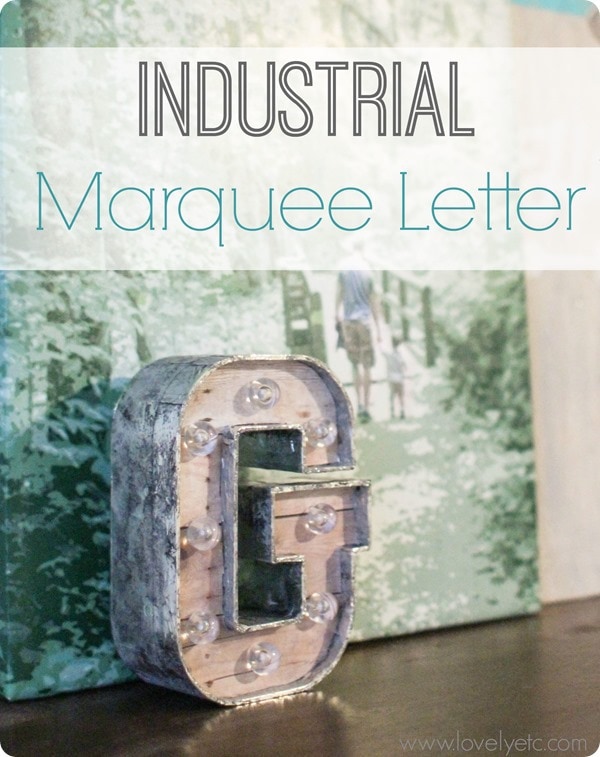 It would also be super cool to spell out a whole word on a shelf using these little letters – although a bit time consuming!
And if like me, you love industrial metal, you might want to check out these projects as well.  (I told you I was on an industrial streak!)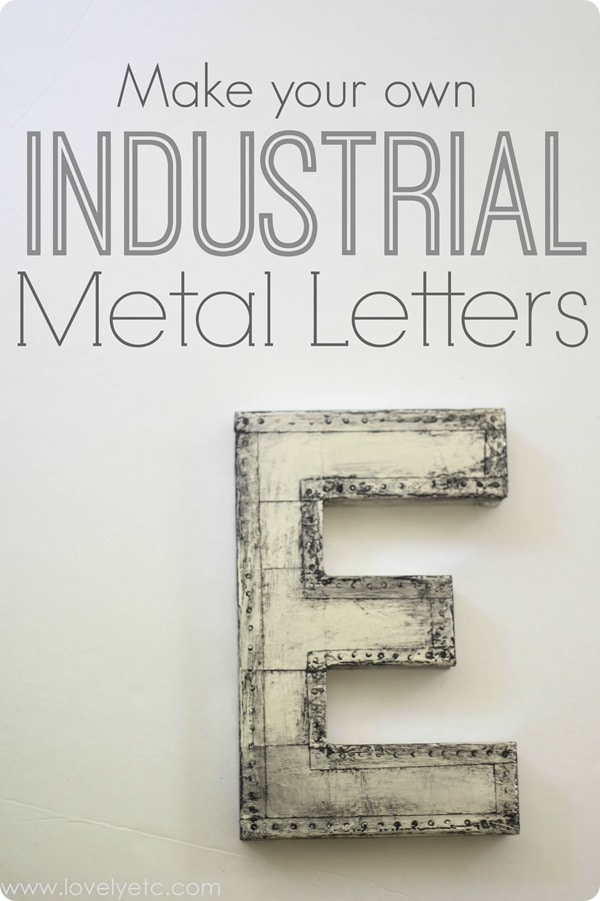 Make your own industrial metal letters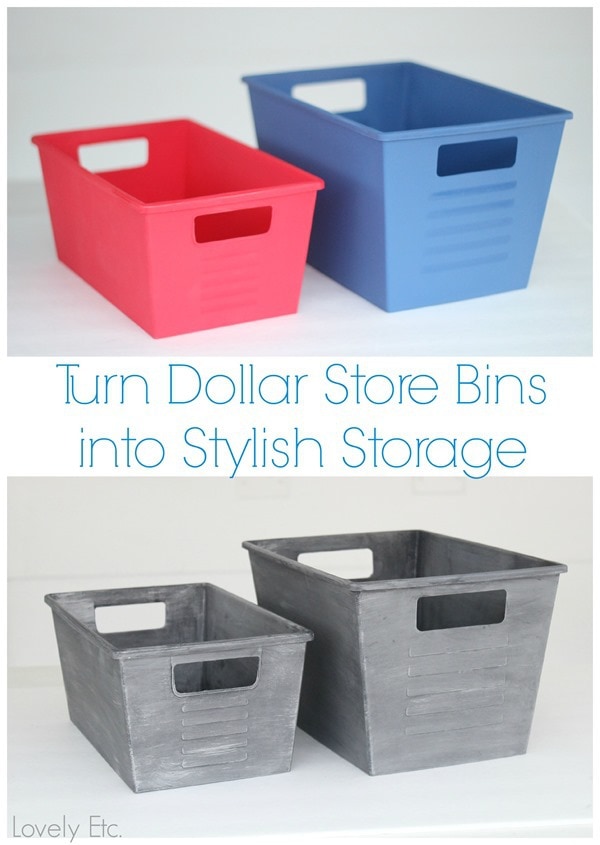 How to Paint Plastic to Look Like Vintage Metal