I love the start of a new year.  Everything is shiny and new and it is the perfect time to step back and think about what you want the new year to bring.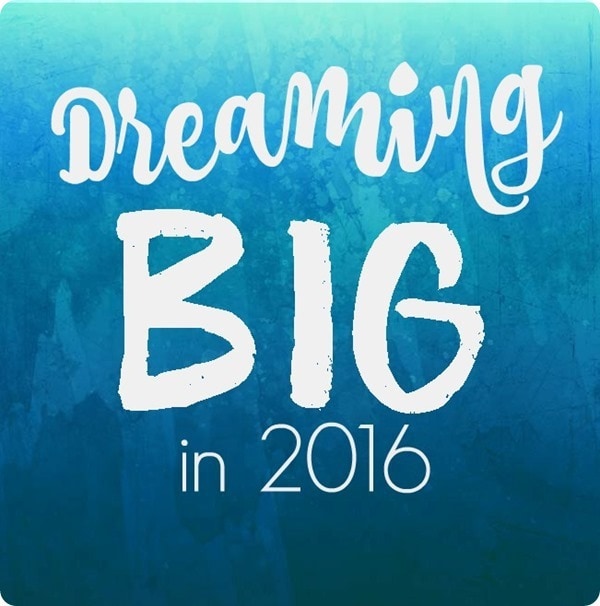 I know a lot of people scoff at New Year's Resolutions as a waste of time.  And yes, I'll admit there have certainly been years that I've made resolutions that fell by the wayside by the end of January.  But even so, I still think the new year is a fantastic time to make some new goals.
Sure, there is a pretty good chance you won't accomplish everything you set out to.  Particularly because you never know what life will throw at you. But when you sit down and write down your goals for the year, you are about 1,000 times more likely to actually accomplish them.  (That isn't a scientific number.  Just based on my own experience.  It may very well be only 998 times more likely.)
Last year I was actually pretty successful on this front.  My house goals were to finish our master bedroom, turn our guest room into a big boy room for my 3 year old, redecorate the nursery for the new baby that was on the way, and do something with our kitchen.
Everything on the list didn't get completed, but three of the four rooms did.  (Sorry kitchen, it wasn't your year. Again.)  But if I hadn't set out with those goals in mind, there is no way those three rooms would have gotten finished.
How do I know?  Mostly based on the fact that in the previous six years we have lived in this house, I had only finished decorating one room.  Ever.  So three in one year – major improvement!  Especially when you consider I spent half of that year pregnant (not conducive for DIYing) and the other half with a new baby (equally difficult).
Plus I learned something pretty big in the process. I really like being able to call a room finished.  (Or finished enough anyway – I don't know if any room can ever be 100%-couldn't-be-improved-on-if-I-tried-finished.)
I learned that I love being able to sit in a room and not look around cataloging all of the projects that still need to be done and all the things that still need an upgrade.  To just sit and be.  So this year I am going for lots more of that.  Instead of distractedly hopping from one fun idea to another, I'm going to focus on one or two rooms at a time and make a real difference in this house!
Not only that, I'm also going to get brave.  Last year I tackled three bedrooms – largely out of necessity based on the changes taking place in our family.  I loved putting each room together, but it could definitely be argued that bedrooms are the easiest rooms to take on.
This year I am putting on my big girl panties and tackling the hard stuff.  (I'm talking to you kitchen!)  The rooms that quite frankly I've been a little scared to deal with.  And as always, doing it on the tiniest of budgets.
So here are the plans as well as the before pictures in all their glory.
The Guest Bathroom
This one will be happening immediately.  We have a plumbing problem and some definite water damage which equals major motivation!  Our home only has two bathrooms – our tiny master bath and this one which serves as the guest bathroom, kids bathroom, and main bathroom for the house.  All in all, a pretty important room.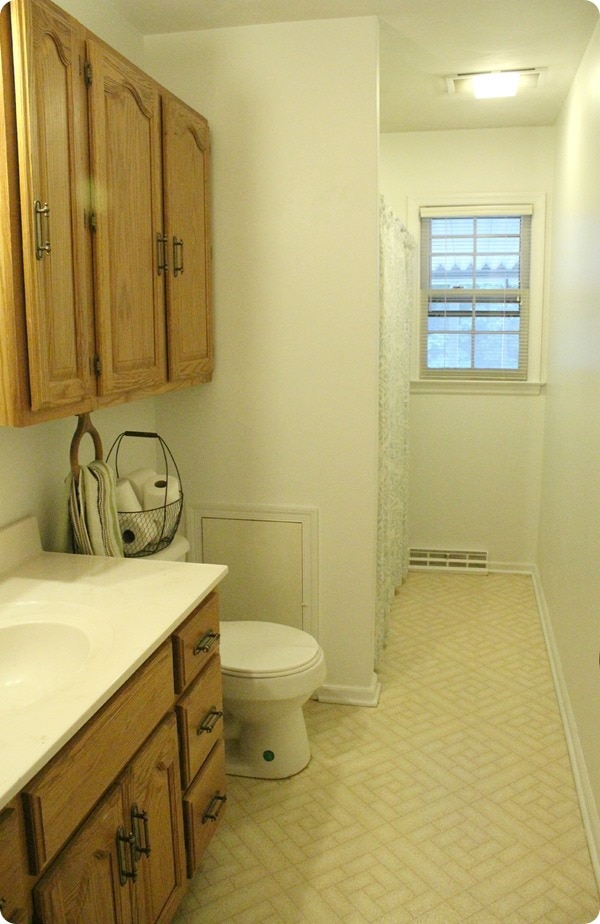 Believe it or not, this room actually looks considerably better than when we moved in.  Even though there is a long way to go, I've already removed the flowered wallpaper, the saloon doors leading to the back of the room, and the frosted shower doors.   I will be sharing our plans for this room very soon.
The Kitchen
Okay so this is a little bit embarrassing.  Not only was the kitchen on my list to tackle in 2015, but it was also on my list in 2012!  And even back then I had been meaning to tackle it for several years.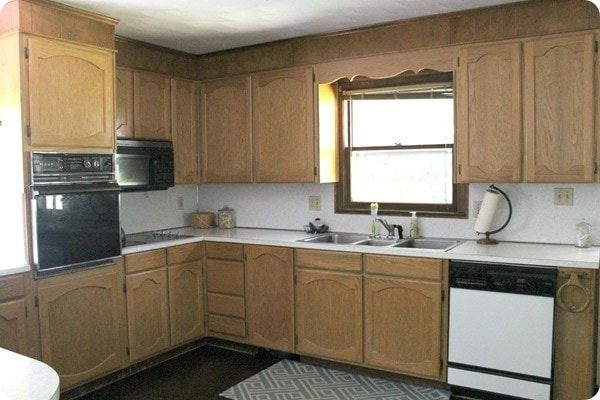 So why does it keep getting pushed to the bottom of the list?  Well as we all know kitchen renovations can be very expensive and very time consuming.  And we have very little money to spend and very limited time to spend.  (Naptime only lasts so long after all.)
But despite these limitations, I really believe this is the year I finally tackle the kitchen.  I've tasted how amazing it is to have a home you love and with all the time we spend in the kitchen, I would love to feel that peace there as well.  So if you have a less than desirable kitchen, stay tuned – this year I'll be digging deep into beautiful kitchen updates for as little money as possible.
The Family Room and Living Room
Our house is not large – 1600 square feet total.  But even so, it feels incredibly roomy, largely because there are two large common areas. There is a living room at the front of the house that is attached to the dining room and a family room right behind it that is connected to the kitchen.  Even though I have done lots of fun projects and upgrades in both rooms, I never feel like I am getting anywhere with either room no matter how many times I rearrange the furniture.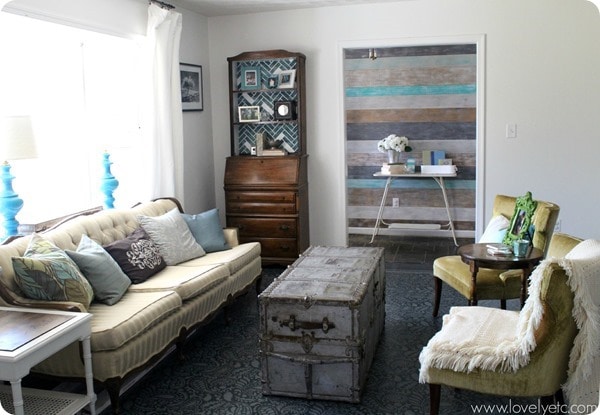 The big problem is that with two largish living rooms, I've never really sat down and figured out how we could best use the two rooms.  I just stuck a couch in each room and went from there.  This year I want to really get down to the root of how our house will function best for our family and turn these half done rooms into functional spaces.
The Dining Room
With all of those major obstacles, I figured it would be a good idea to throw something easy in the mix this year.  Our dining room is pretty small and it got a bit of an update with new hardwood floors and a new chandelier last year.  All that's needed now is a few furniture updates and good dose of color!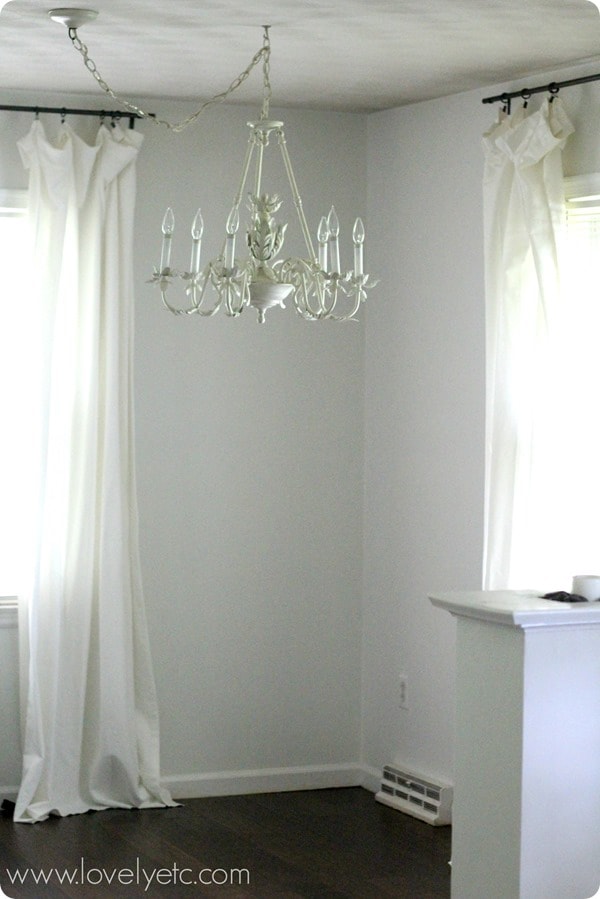 So that is what is on my docket for this year.  Along with lots of  personal goals, plenty of decluttering, and lots of fun times with my boys.
I can't decide if my list is too ambitious or not. But I guess that really depends on how the year goes and what life hands us.
And, hey, dreaming big is never a bad thing.