I love beautiful, sparkly Christmas ornaments, but I love special, meaningful ones even more. Every year I make a few new handmade Christmas ornaments for my tree and this year I decided I really wanted to make an ornament to help hold onto all of my favorite memories from the year.
Honestly, out of the dozens of different ornaments I've made over the years, I think these may just be my favorite of all. They aren' the most beautiful ornaments I've ever made, but I know they are the ones we will cherish the most.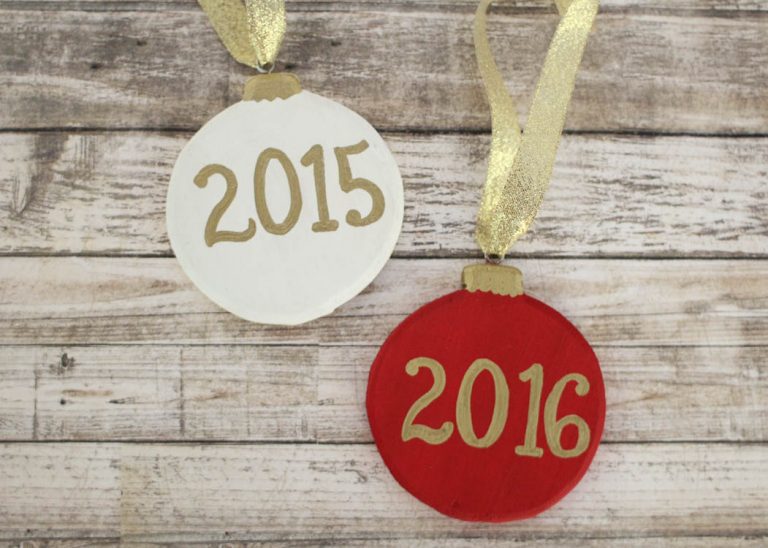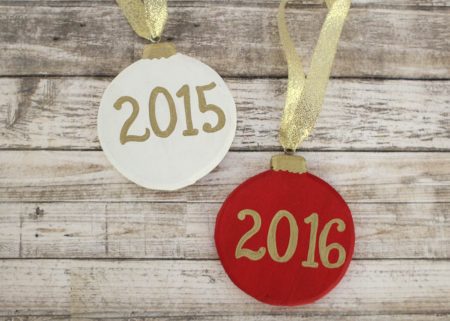 These memory ornaments are quick and easy to make and I love the idea of reminiscing every year as we pull them all out of storage. I originally shared this tutorial a few weeks ago on I Heart Naptime, but I really wanted to share all the details here with you.
This post contains affiliate links. You can see my full disclosure here.
Materials
Blank wood ornament- mine is from Michaels, but you can also grab a pack from Amazon
Craft Paint and small brush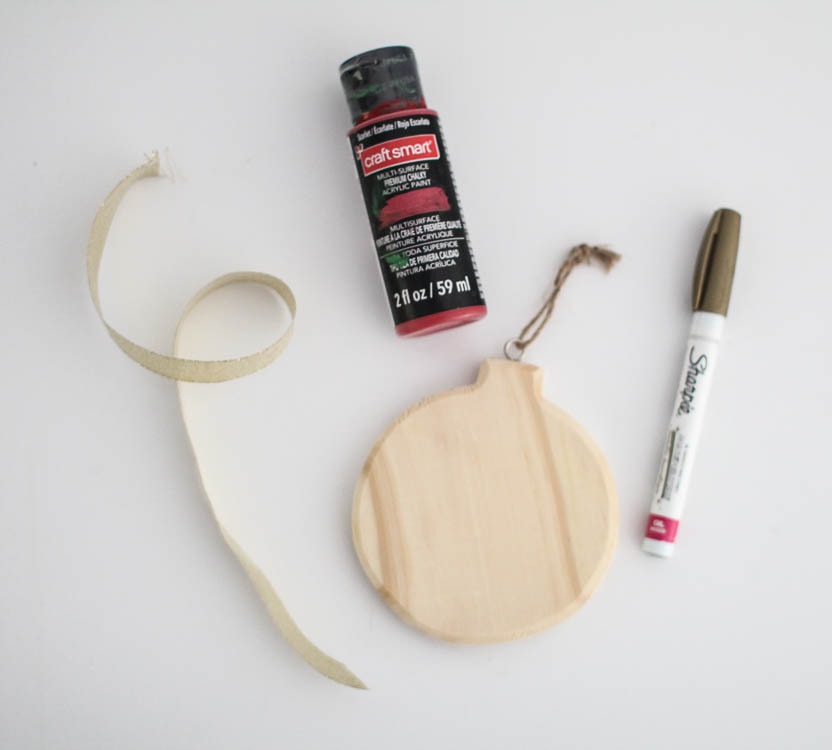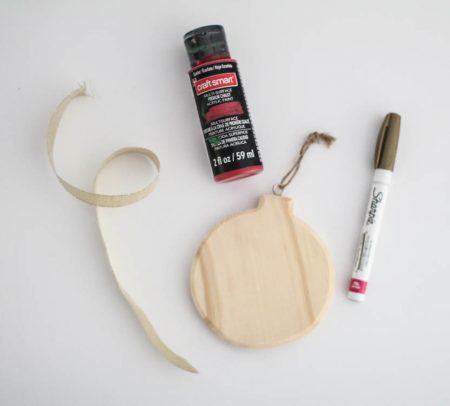 How to make a favorite memories Christmas ornament
This ornament starts with a plain, flat wooden ornament – these are one of my favorite bases for handmade ornaments. (I also used them here and here.) I picked mine up at Michael's but you can also find these on Amazon.
Paint the entire ornament front and back using simple craft paint. I chose to make a red ornament and a white ornament, but you could use any color that goes with your Christmas décor.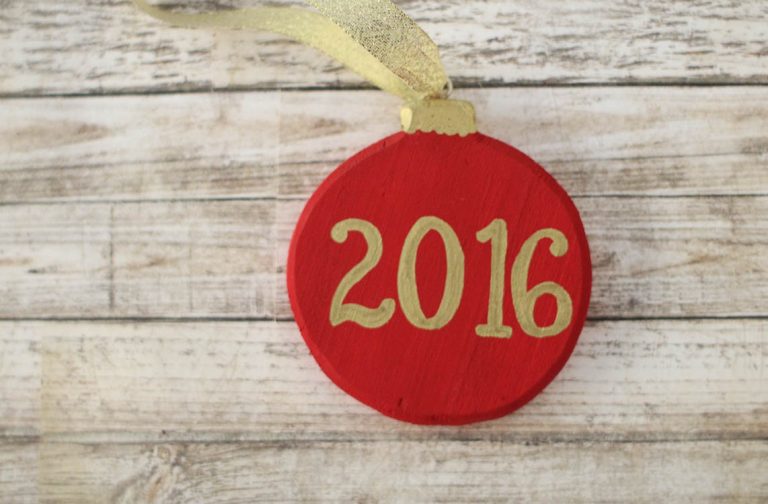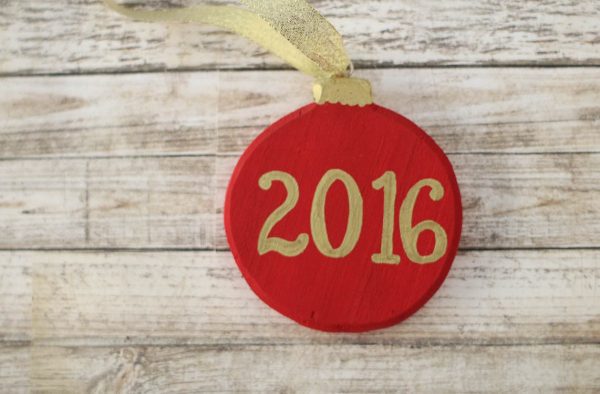 Once the paint is dry, use a gold sharpie paint pen to write the year on the front of the ornament and add a decorative gold 'cap' to the top of the ornament. I also replaced the twine that came with the ornament with a piece of gold ribbon.
Then comes the fun part: coming up with your list of memories for the back. This would be a really fun little tradition to do with your family each year. I can't wait until my boys are older and they can contribute their own quirky favorite memories. You can include anything you don't want to forget: vacations you took, funny things that happened, accomplishments that were made, anything. Once you have your list, use a fine-point gold paint pen to write them on the back of the ornament.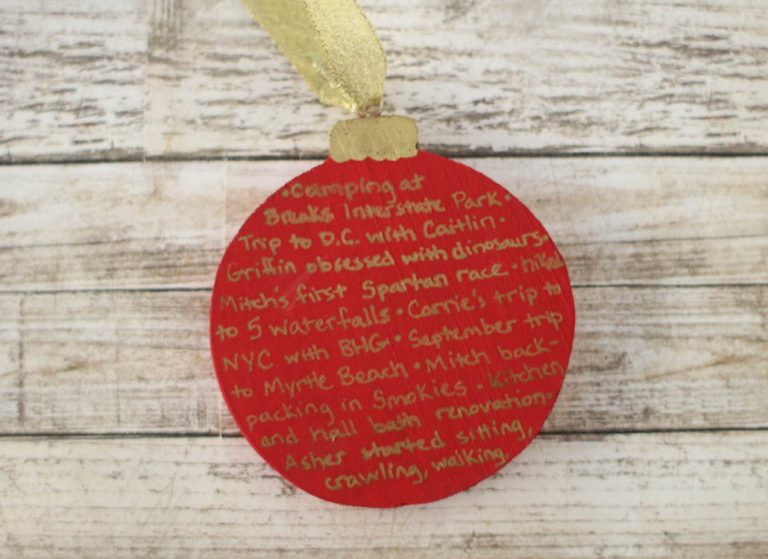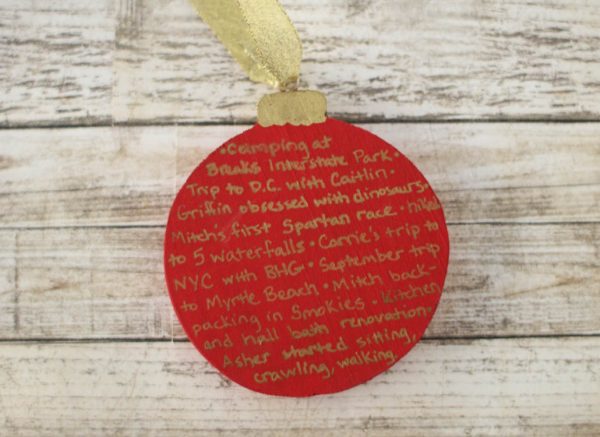 Then hang it on the tree!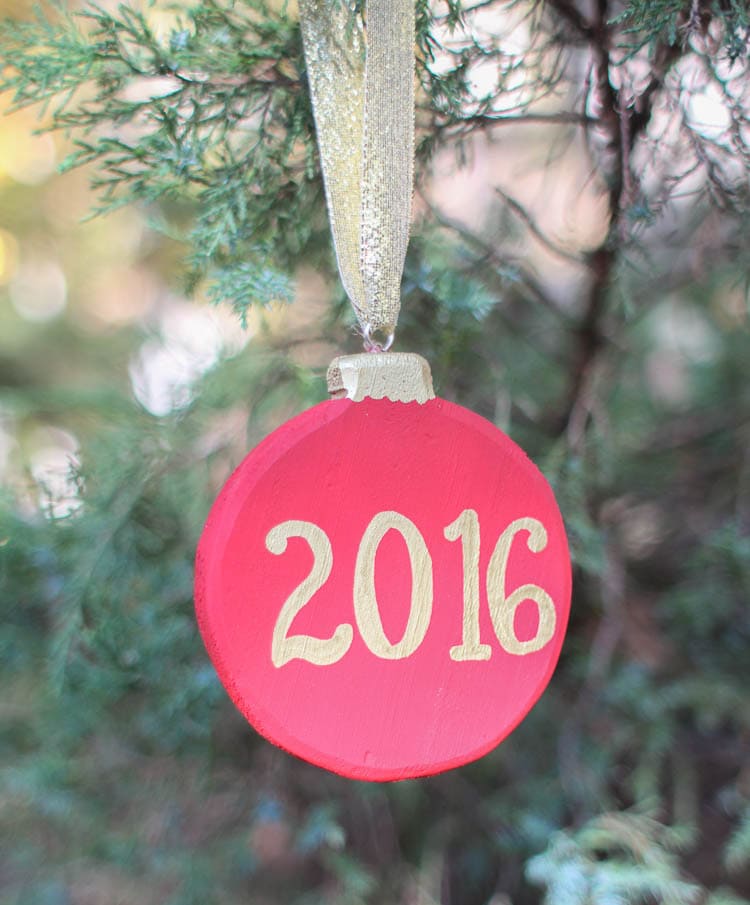 I'm really looking forward to pulling these out next year and doing some reminiscing – and of course making a new one to add to the collection!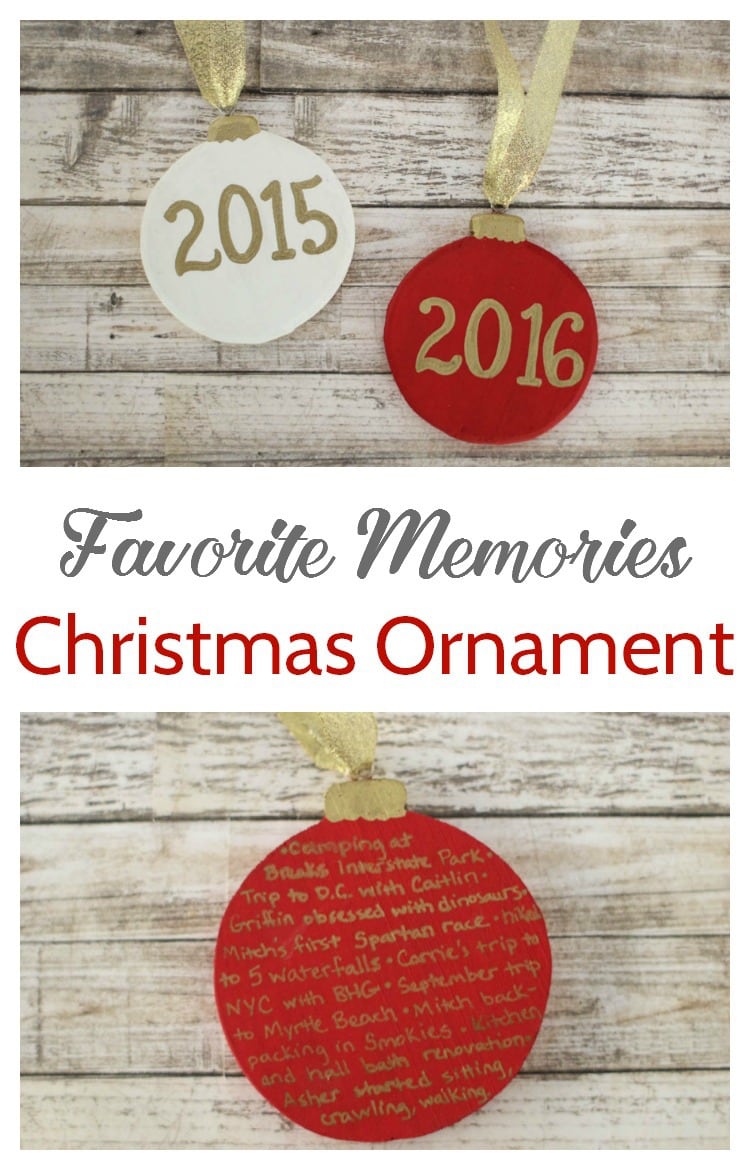 Want more handmade ornament ideas? You can find all of my inexpensive, easy ornament ideas right here. These are great to make for your own tree and they also make great gifts or even package toppers.