I've loved taking photographs as long as I can remember.  I have not, however, been very good at it for most of that time.
To be honest, I still wouldn't classify my photography as particularly amazing, though it has certainly come a long, long way in even just the past few years.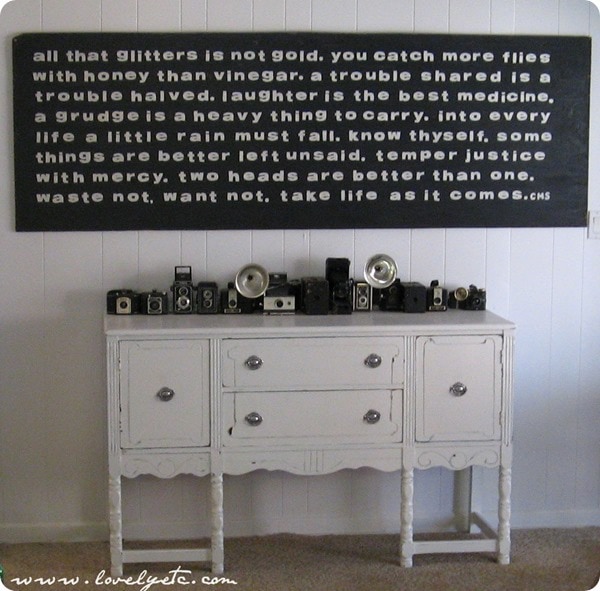 Photo from 2011.  Yikes.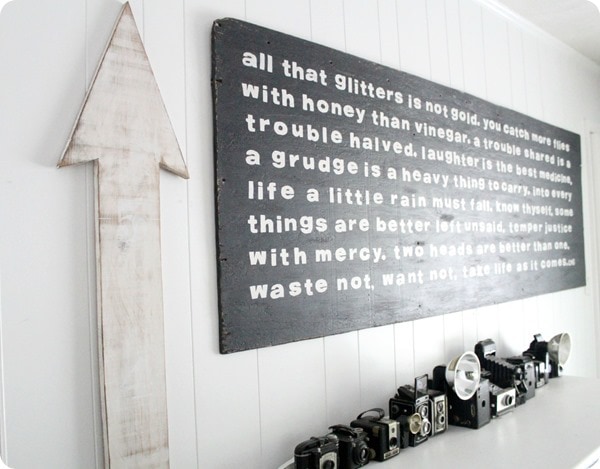 Photo in same area 2014.
So far, everything I know about photography is the result of many hours of googling and lots and lots of trial and error.  But I have managed to learn some lessons that have really improved my photographs here on Lovely Etc, but more importantly the photos I take of my family as well.
I'm sure some of you are on a journey to improve your photography as well so I thought I would share some of the most important lessons I have learned.
A DSLR helps, but isn't a must
Having a great DSLR camera does make taking awesome photos much easier.  There are lots of advantages: It is easier to take photos in low light situation.  You can buy additional specialized lenses.  And you can take photos in manual mode and actually set your own settings exactly how you want them.
But you can also take some pretty good photos using just a point and shoot camera.  The first two years I blogged here at Lovely Etc. I was just using a Canon point and shoot and I was able to take some pretty great photos.  I've also seen some phone whizzes that can take amazing photos with their smartphones.  I am not one of them but it can certainly be done. The biggest factor in learning to take great photos is learning to use whatever camera you have to its full potential.
Even now I use a very basic entry level DSLR – I have the Canon EOS Rebel T3i  and use the kit lens and this 50mm prime lens
.
A favorite photo taken with my point and shoot
Good lighting is everything
In my opinion, the absolute most important factor in taking great photos is having great lighting.  The first thing I learned is that 99% of the time, using the flash is a really bad idea.  It just makes everything look completely washed out and lifeless.  But taking really dark photos is also not good.  All the details get lost and the whole photo gets grainy.  The absolute best light is natural, filtered sunlight.  I've learned that taking photos outside or near big windows whenever possible gives me much better images.
Of course, that isn't exactly always convenient.  Our house is surrounded by covered porches and huge trees which is awesome, but means that natural light really has to battle to make it inside.  When it is nighttime or overcast or just too dark, I still avoid the flash as much as possible.  This is one of the times having a DSLR really comes in handy – you can play with the settings a bit and manage to still take bright photos in some pretty shadowy places.  And in a real pinch, I've found that using white daylight lightbulbs in lamps can really help as well.
Lighting can make a huge difference.  The Softbox was made using daylight bulbs.
Forget trying to center photos
I always thought the first rule of design was to center everything.  It turns out that is completely wrong when it comes to photography.  Centering is fine, but the best photos follow the rule of thirds – so if you divide your photo in thirds, the main focal point will fall on one of the lines or even better at an intersection between two lines.
Shooting in manual mode isn't that hard
When I first got my DSLR, I was determined to shoot in manual mode.  I figured it was silly to buy such a major camera if I wasn't going to really use it.  But I was scared – it just seemed so intimidating! I did lots of googling, trying to teach myself what aperture and shutter speed meant and how they worked.  And then I just took the plunge and started experimenting.
Now I only take photos in manual – it turns out I have a much better eye for how I want my photos to look than the little computer in my camera does.  I'm pretty proud of myself for figuring out how to do it all on my own, even though I know I still have lots to learn.
Anyone else working on your photography this year?  Have any tips to share?
Disclosure: This post contains affiliate links but only for things I use and love.  See my full disclosure here.