Paint is the secret weapon of every good DIYer – it can quite literally turn trash into treasure.
But with the hundreds of types of paint out there these days, how in the world are you supposed to know which one to use? And are some paint brands truly better than others?
Over the past few years, I have tried many, many different types of paint and I've painted everything from curtain rods to plywood floors to kitchen cabinets. In the process, I have learned a lot about what works and what doesn't.
To save you from making the same mistakes I've made, I'm sharing my personal favorite paints for every type of project.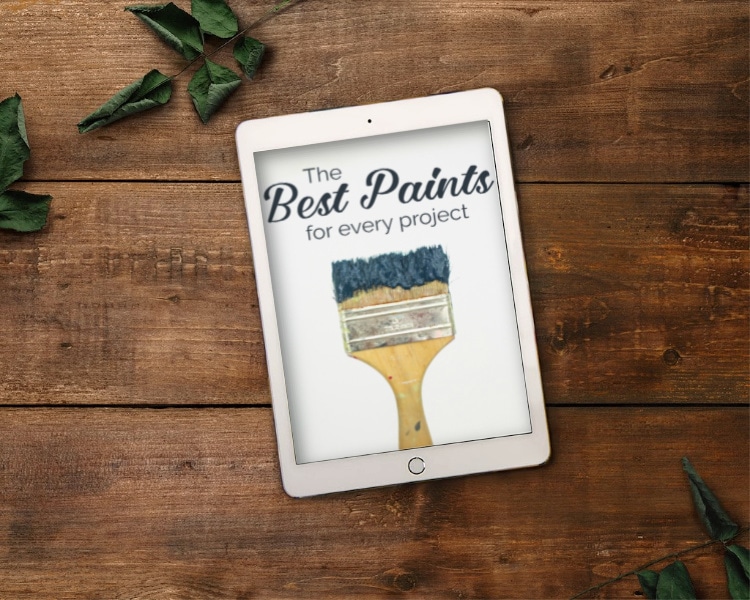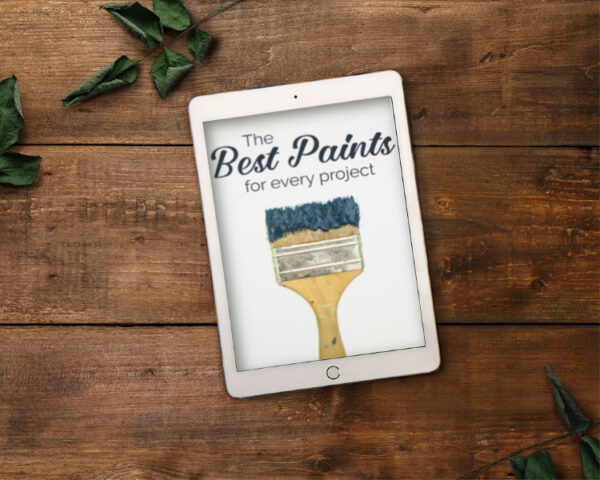 Which furniture paints work best for distressed vintage-style furniture? Which work best for a beautiful Pottery Barn style finish?
And do you ever really need to use oil-based paint?
Enter your name and email below to get a copy of my free guide to the best paints for every project and you'll also get fresh DIY projects and affordable decorating ideas in your inbox every week. No spam, no junk. Just good stuff.