While everyone else has begun a flurry of holiday preparation, around here we are eagerly awaiting the arrival of baby Lovely. Which is why you haven't seen much action here at Lovely Etc. lately – all of my energy has been focused on wrapping things up before the baby comes… along with lots and lots of resting.
But now our gray and aqua nursery is complete – and not a minute too soon since my due date is only a week away!
I am so happy with how everything turned out. The nursery blends so well with the rest of the house and is just my style…because let's be real, the baby could care less what it looks like.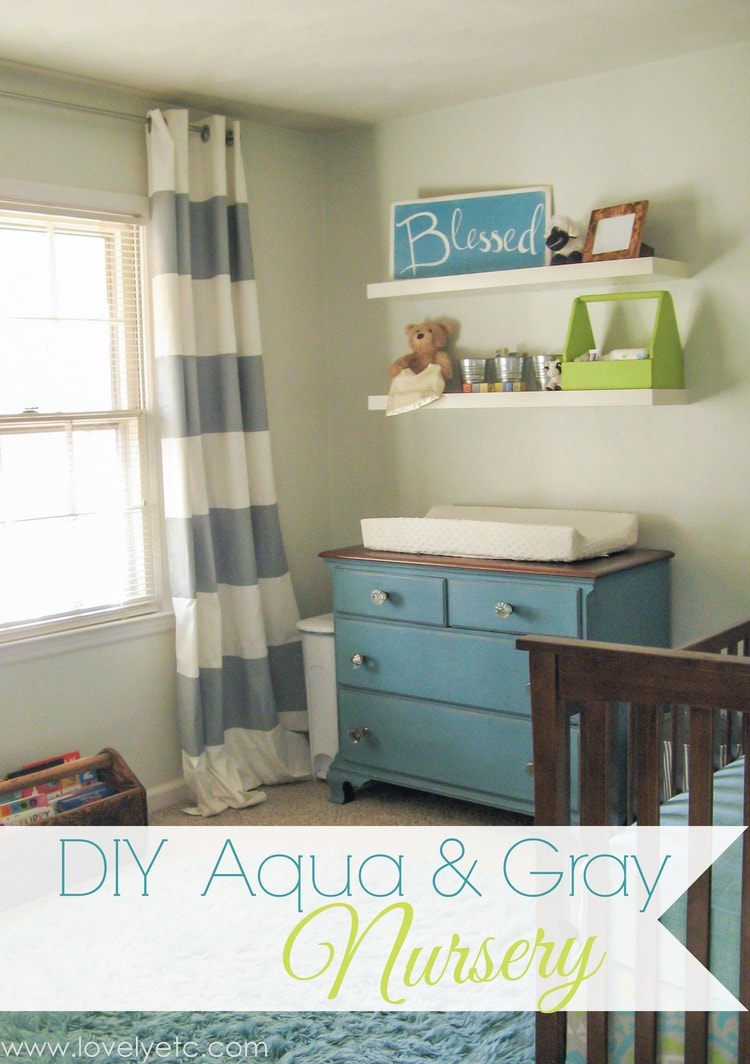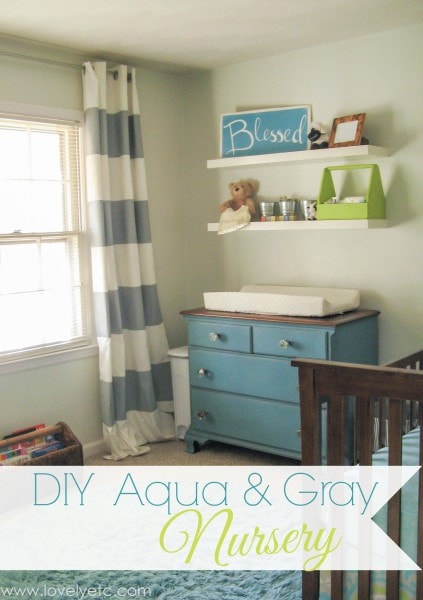 My major goals were to create a clean, uncluttered nursery fit for a boy that was full of vintage finds and DIY projects. And above all, it had to be done on a tight budget! And I have to say I think I met all my goals. I love the mix of vintage and modern finds and it seems like almost everything in the room was DIYed in one way or another. Plus the tight budget was definitely accomplished – thanks to a combination of creativity and luck, the entire room cost less than what some people spend on a crib.
But anyway, enough talking…on to the pictures.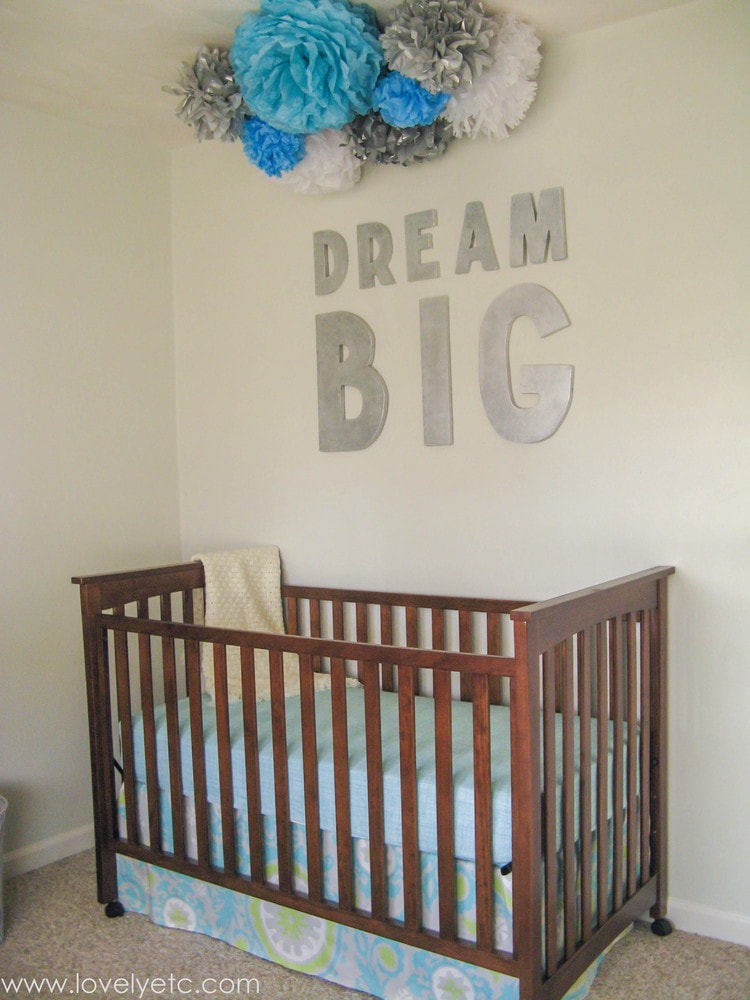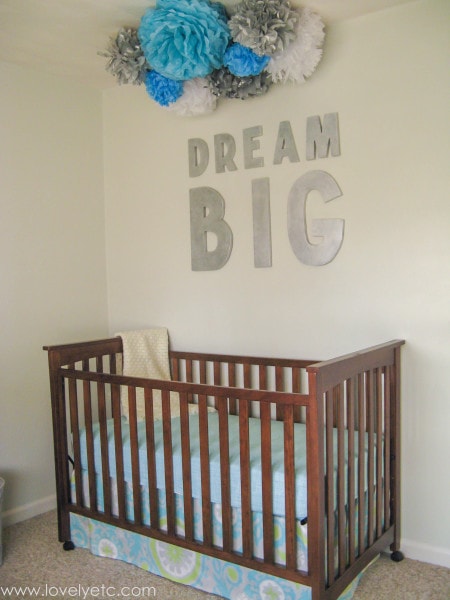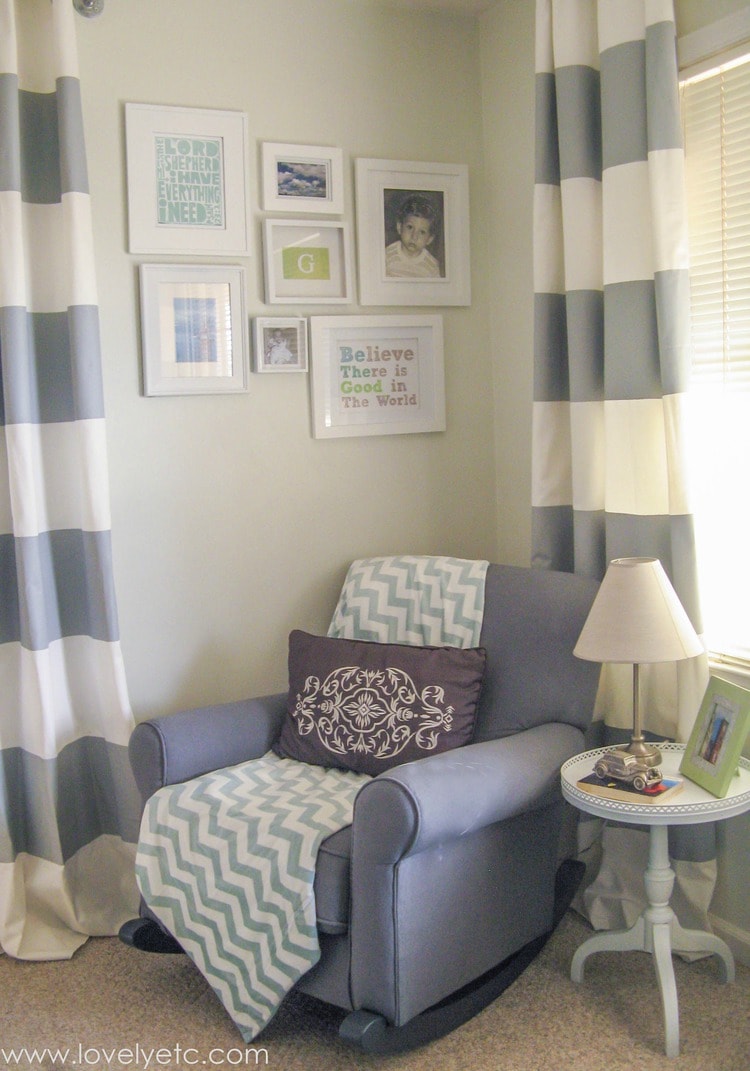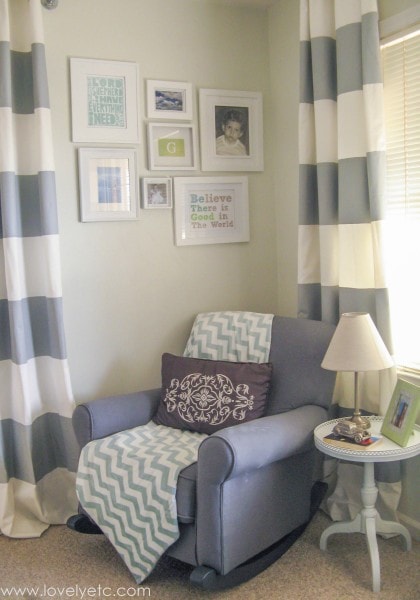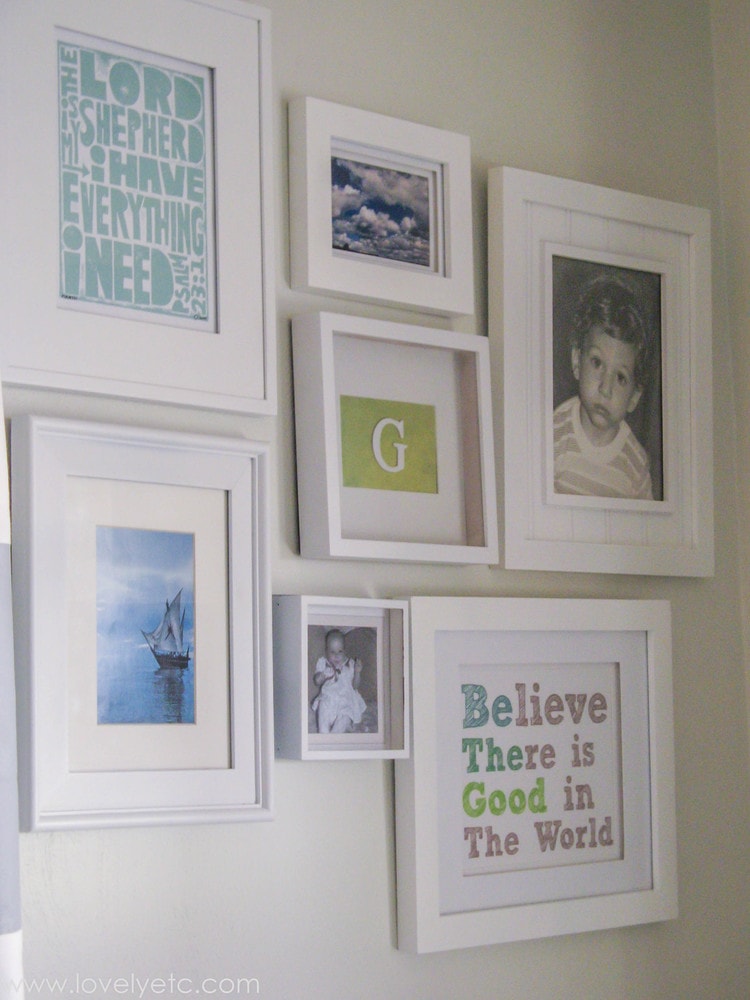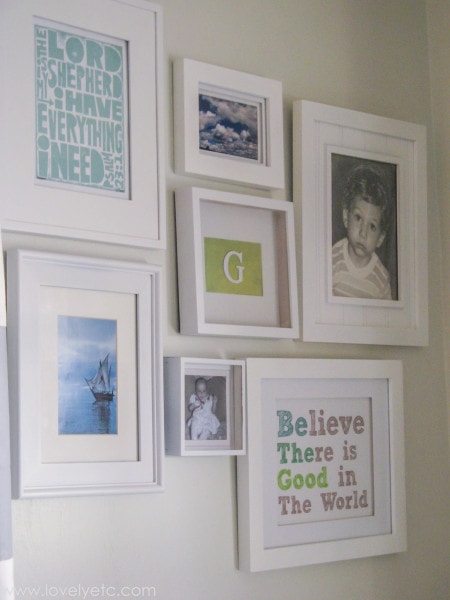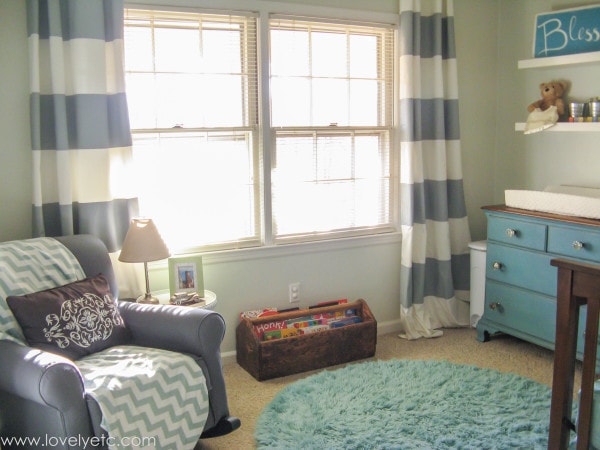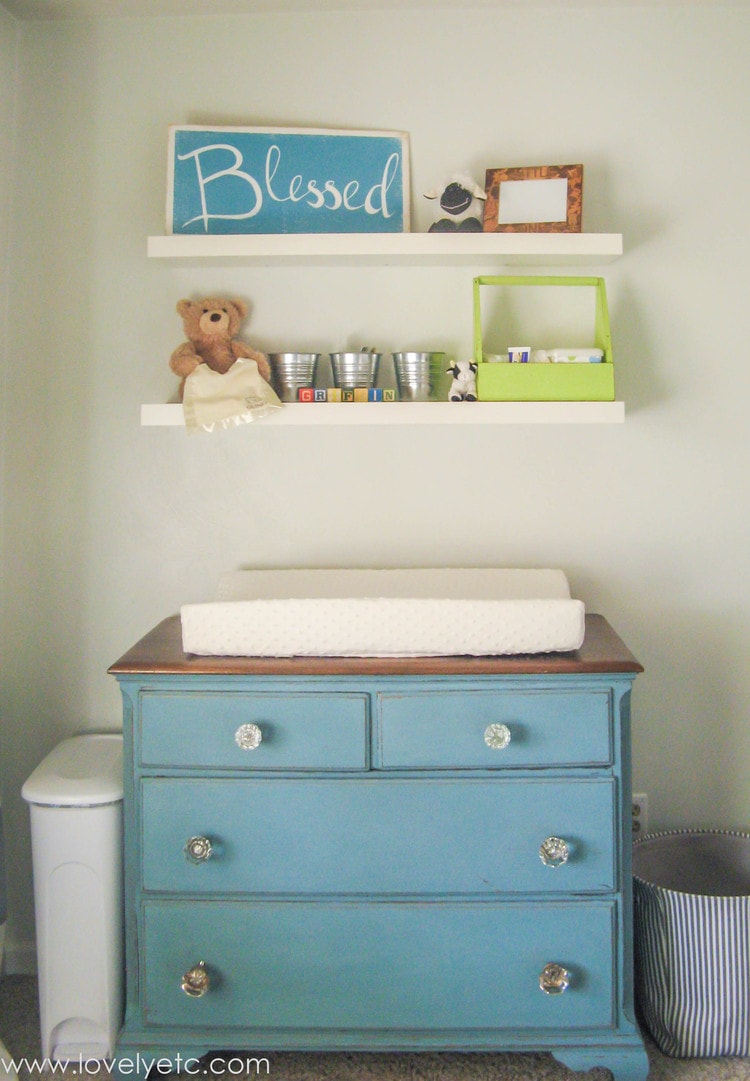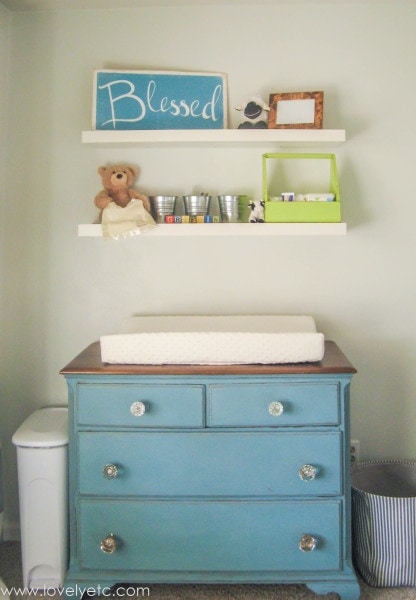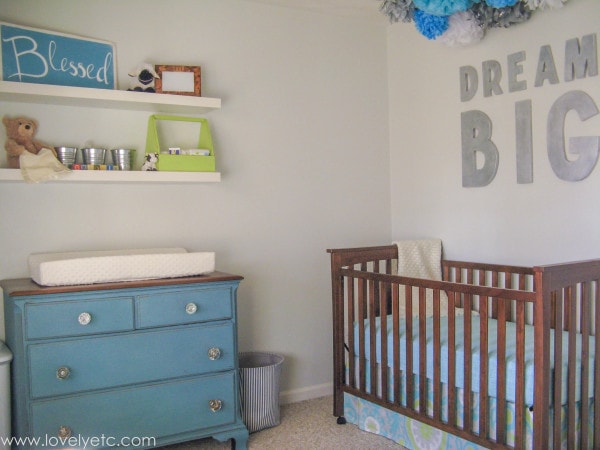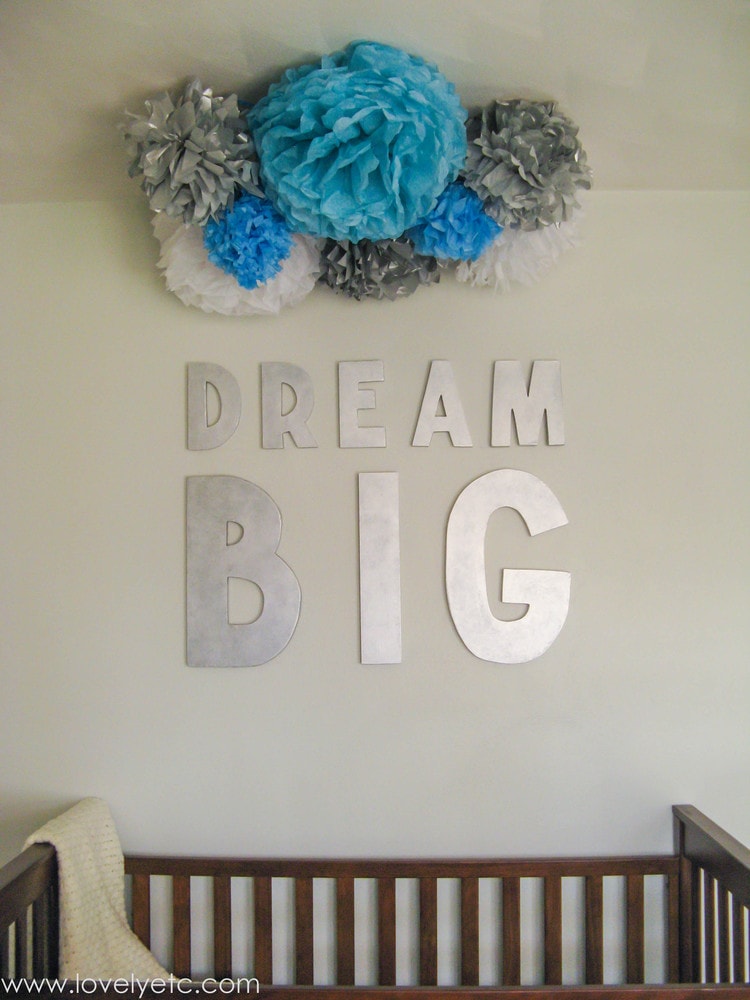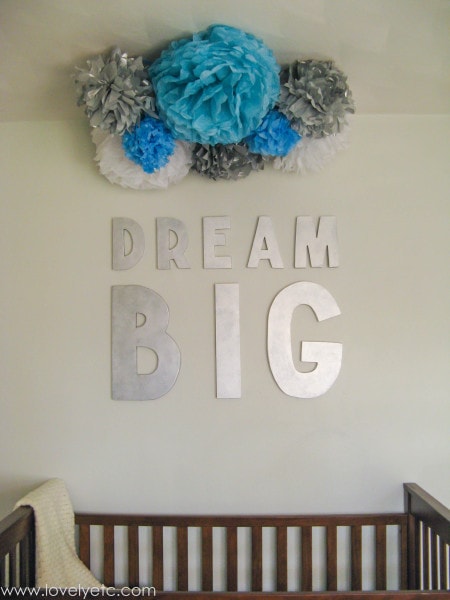 I love how it turned out – and the fact there is now a room in my house that I can actually call finished. (Even though I do still need to put pics in a few frames and hem the curtains – why be picky?)
And be sure to check out this post for a complete list of sources, links to all the DIY projects, and the crazy before pics so you can see how far this room has come.
Have a great week,