I've had a huge problem for the past few months – my shower curtain kept falling down at the most inconvenient times. Ok, it may not actually be a huge problem, but if you've ever had a shower curtain rod fall on you as you're shampooing your hair, you know how frustrating it can be!
This post may contains affiliate links. See my full disclosure here.
The problem all started a few months ago when I retiled our shower. I decided to tile all the way to the ceiling and it looked really great.
But the very first time someone showered in the pretty new shower, the shower curtain rod came crashing down. I adjusted the tension and rehung the rod, but then it happened again. And again. And again.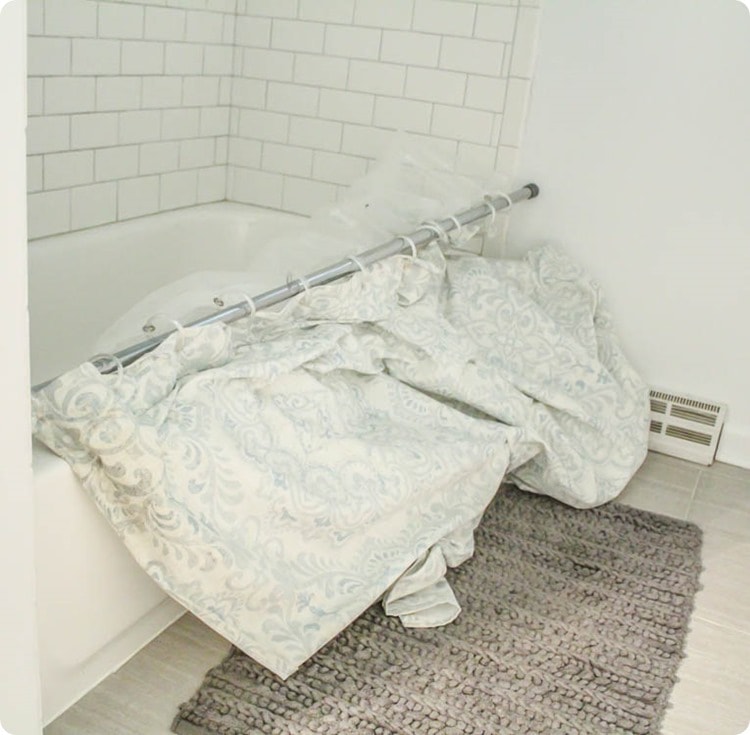 So frustrating! I assumed there was an easy solution to the problem and did a bit of googling. There was a lot of advice about making sure you are using a tension rod (check, I'm not an idiot) and being sure to insert the rod at an angle to get a tight fit.
I tried all the tricks and it made absolutely no difference. A few times it immediately started sliding back down the tiles, other times it seemed like it might actually work only to crash to the ground a few hours later.
I found other solutions that suggested adding screws or brackets to the tile walls – not exactly what I wanted to do to the beautiful subway tile I had just spent weeks installing.
I kept researching and finally I found an awesome idea at Mojo Savings. I modified their method slightly and it seems to be the perfect solution to the falling shower curtain problem.
Even better, this is a five minute, $1 solution. You really can't beat that!
So what was the magic solution? Felt furniture pads. You know, the little felt circles you put on chair legs to keep them from scratching the floor.
I found two felt furniture pads in our junk drawer and stuck one on each end of the shower curtain.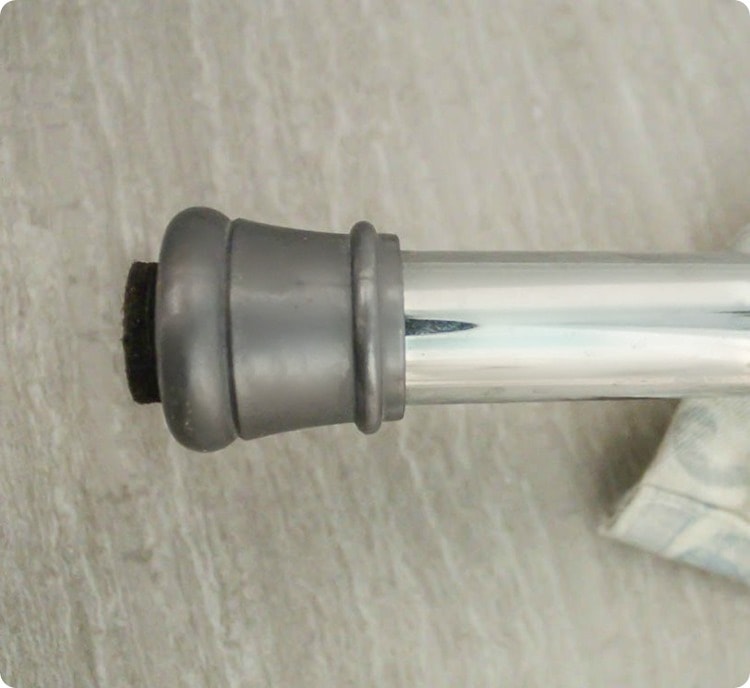 Then I hung the rod back up using all of the tricks I had learned during my previous attempts to solve the problem.
First, adjust your shower curtain to be a few inches longer than the shower. Hang the shower curtain rod at an angle, with one end several inches higher than you want it. Slowly slide that end down until the rod is hanging straight.
The felt pads keep it from sliding futher down the tile wall. I wondered at first if the black felt pads I used would be visible but once they are compressed, you can't see them at all.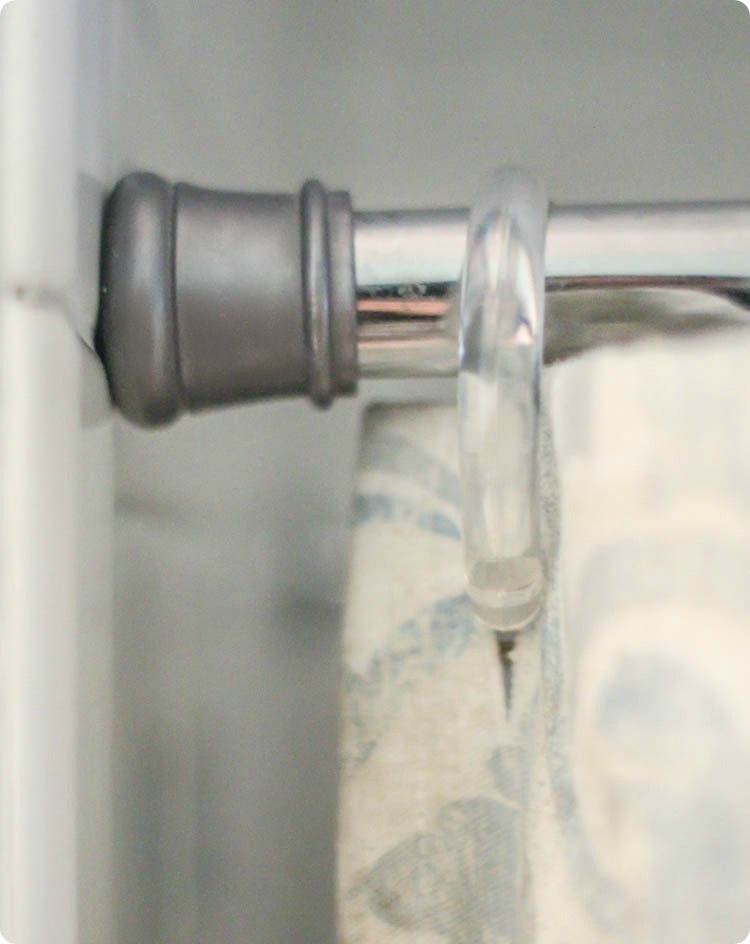 So far so good!
It's only been a couple of days so far, but luckily I have some quality control testers who were happy to put the shower curtain to the test without me even asking them too. If this thing can survive these two, it's a winner.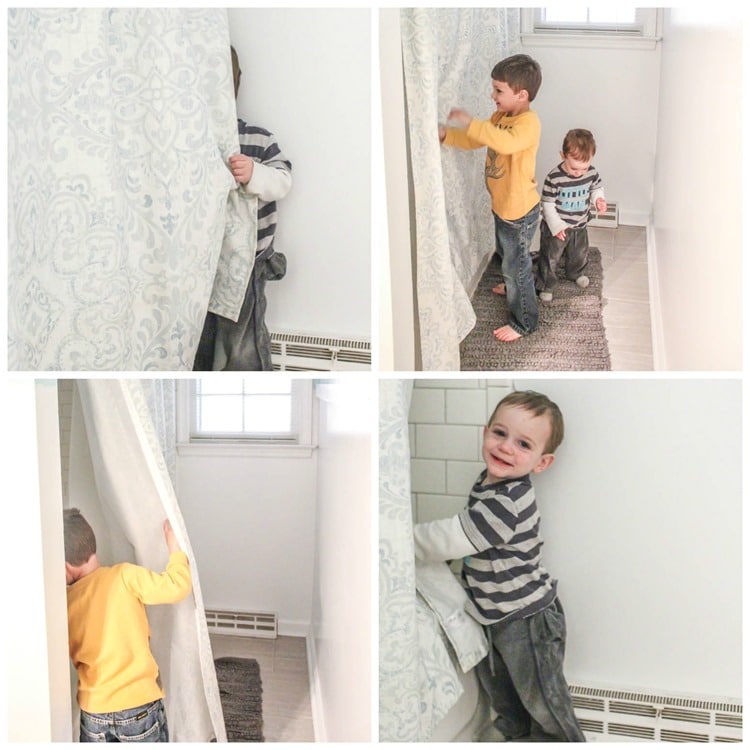 Want to remember this trick? Pin it to Pinterest so you don't forget!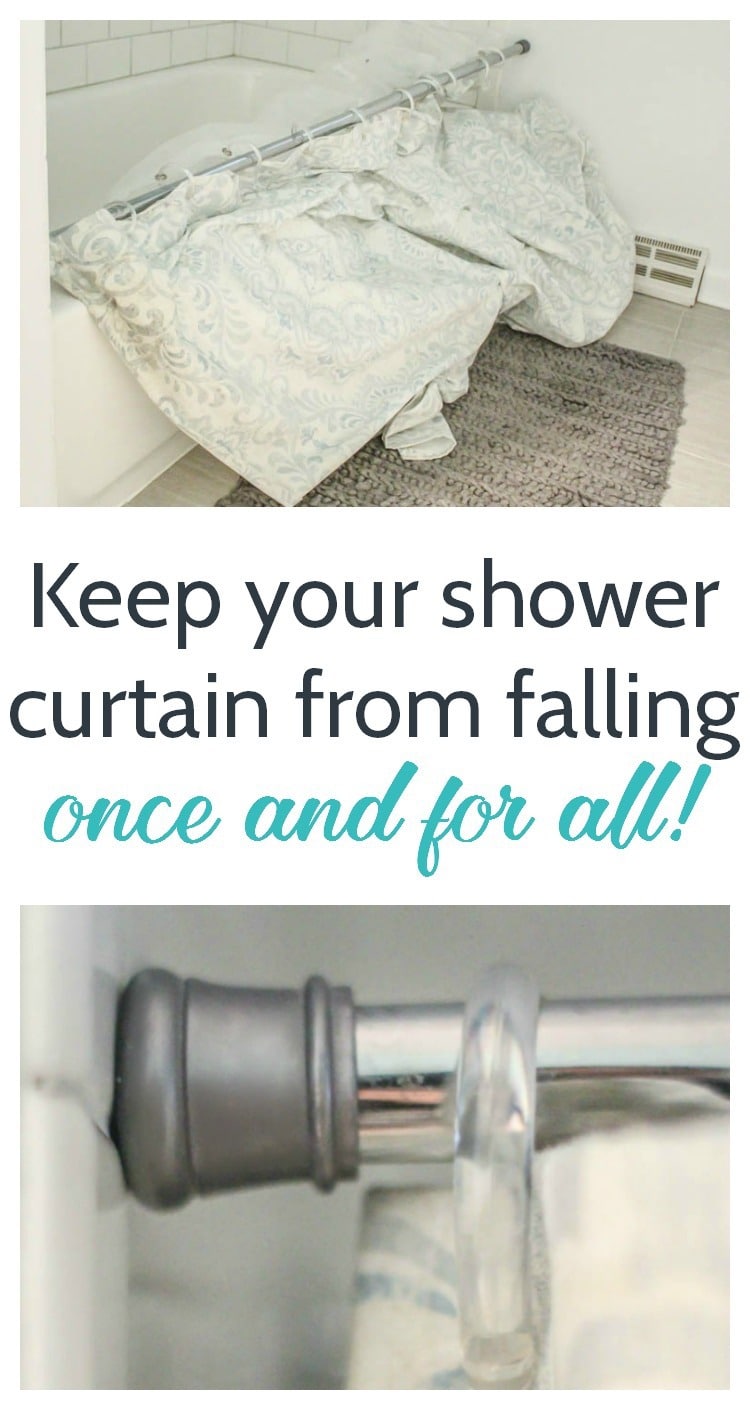 Here's more good stuff I think you'll like:
Modern Farmhouse Bathroom: Final Budget and Source List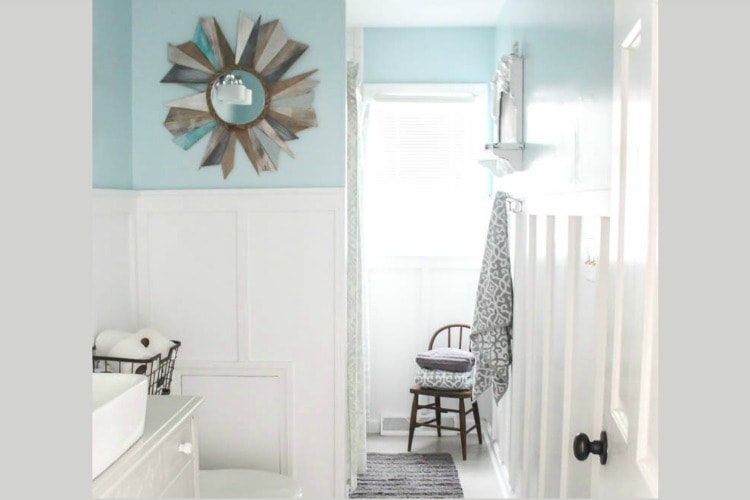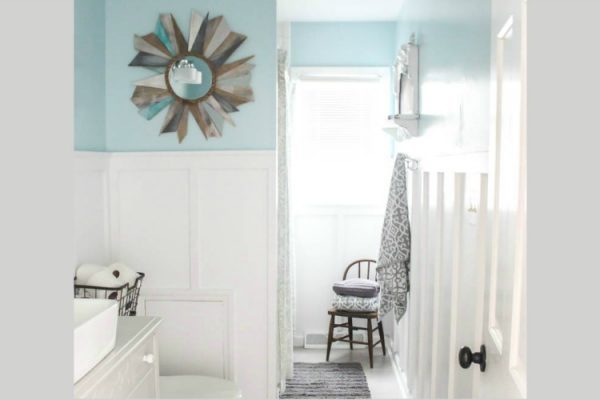 Cheap DIY Curtain Rods with Finials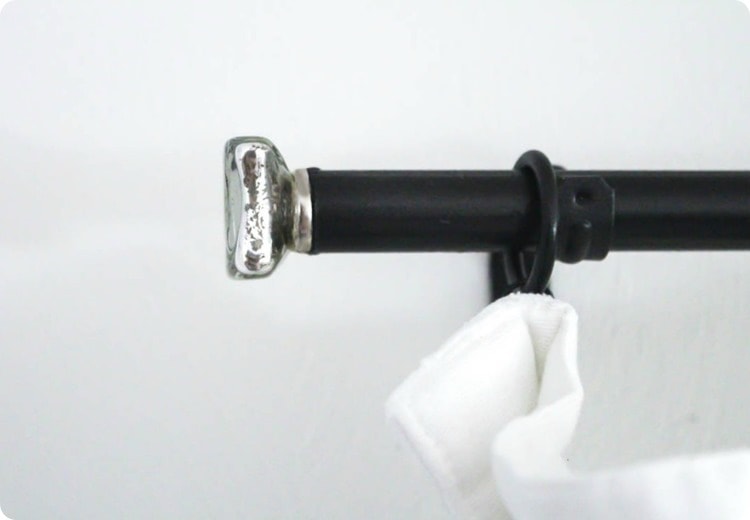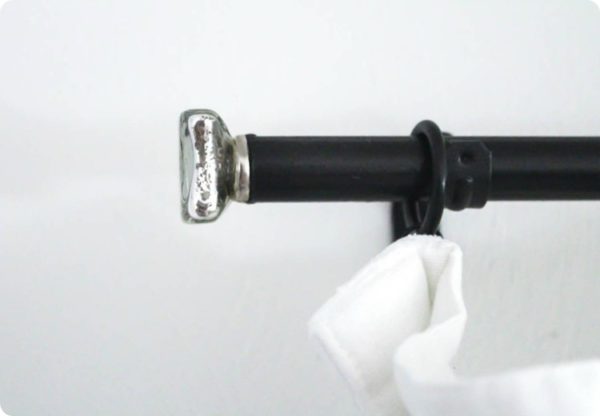 11 Gorgeous DIY Bathroom Renovations