This post was sponsored by To The Market, a company I personally believe in and support. All opinions are my own.
Who else is still looking for a few last minute Christmas gifts? Every year, I seem to save the toughest people on my list for last. You know the ones – the people who seem to already have everything. Well, I got tired of trudging up and down the aisles of the stores looking for something, anything I could possibly give them.
Instead I decided to give them a different kind of gift, a gift that gives back. These are my absolute favorite gifts to give. You get to give a really gorgeous, handmade gift to someone that you love. And at the same time you get to change someone's life.
Every year at Christmas, I'm reminded of how very lucky I am. I have a warm home filled with twinkling Christmas lights and excited little voices talking about Santa. I have a yummy Christmas dinner full of our favorite foods. I have a warm, cozy bed to sink into at night, safe from the freezing temperatures outside. I have people who love me and care for me and protect me.
And I can't help thinking about all the people around the world who don't have those things. The mothers who aren't sure what they're going to feed their babies tonight. The young girls who don't have a safe place to sleep. The families torn apart by war. Sometimes it feels overwhelming thinking about all of the things going wrong in the world. But then I remind myself that while I can't fix everything, I can do something. And one of the easiest (and most fun) ways to change the world is to support women around the world who haven't been quite so lucky.
To the Market exists to empower vulnerable women around the world who are working as artisans to support themselves and their families. These are women who have survived abuse, human trafficking, war, disease, hardships that I can't even begin to imagine. To the Market partners with other organizations and non-profits to make these gorgeous handcrafted goods accessible to shoppers like me and you.
I don't know about you, but that sounds like a pretty good excuse to do some shopping to me! Plus all of the gifts included in this post are available for 2 day shipping so there is still plenty of time to get them in time for Christmas. Woo-hoo!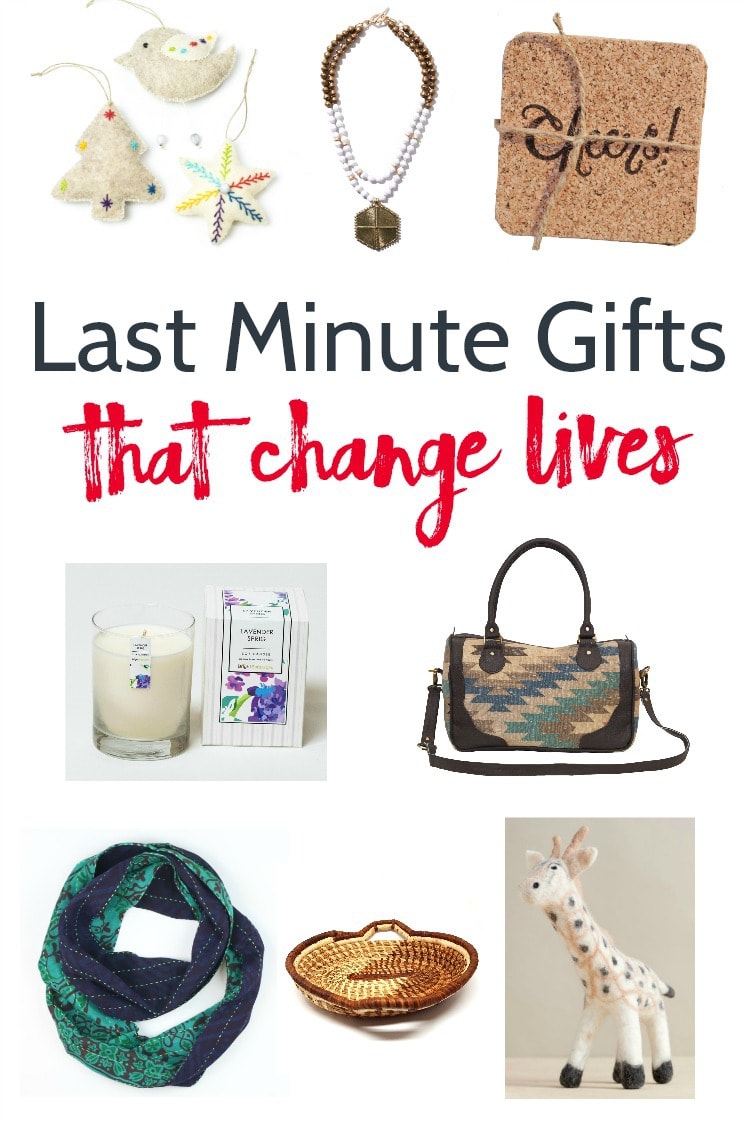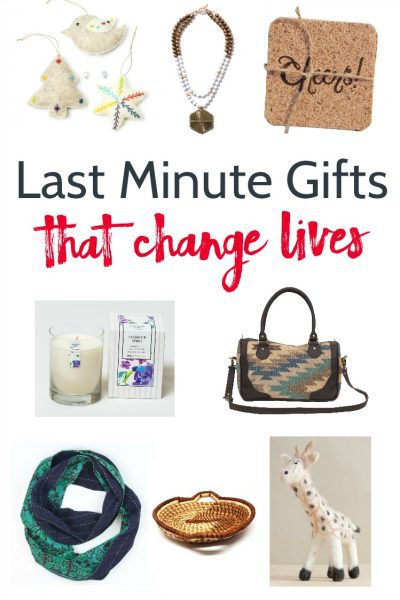 Last minute gifts that give back
Dede Necklace ($74)
Made by moms and the perfect gift for your own mom. Up your mother's style game with this unique (and lightweight) mixed paper beads and Ethiopian inspired pendant necklace. Love how it's an all-season piece perfect with a winter-weight turtleneck or a summer sun dress. (I know I'd be thrilled to find this under the tree!)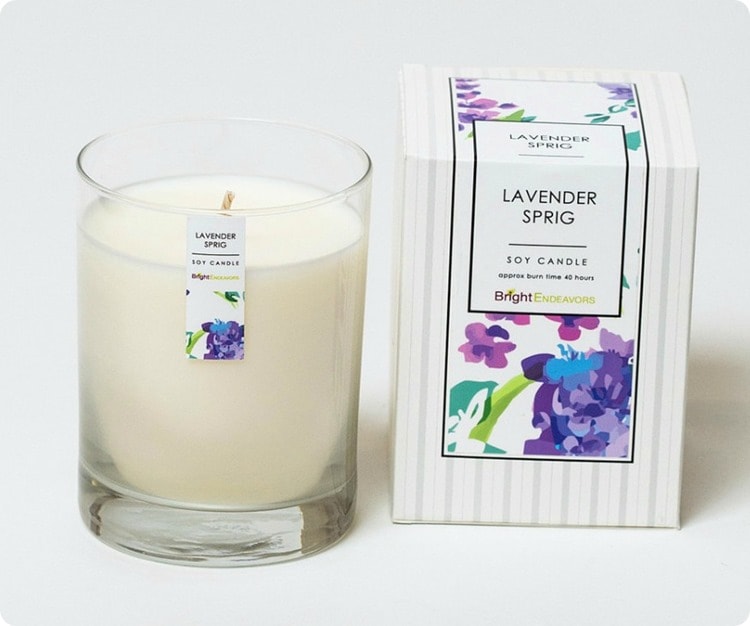 Lavender Sprig 11 Oz Signature Soy Candle ($26.99)
Holiday house guests at the in-laws? Create a calming atmosphere with the scent of lavender and make your mother-in-law smile with this candle made by young moms transforming their lives.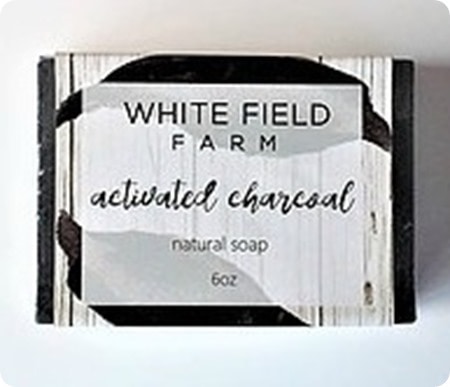 No, Santa, this is not coal, it's activated charcoal soap, the latest dream ingredient for toxin free skin. Ideal for your favorite gal pal/serial beauty product tester or your teenage daughter. :)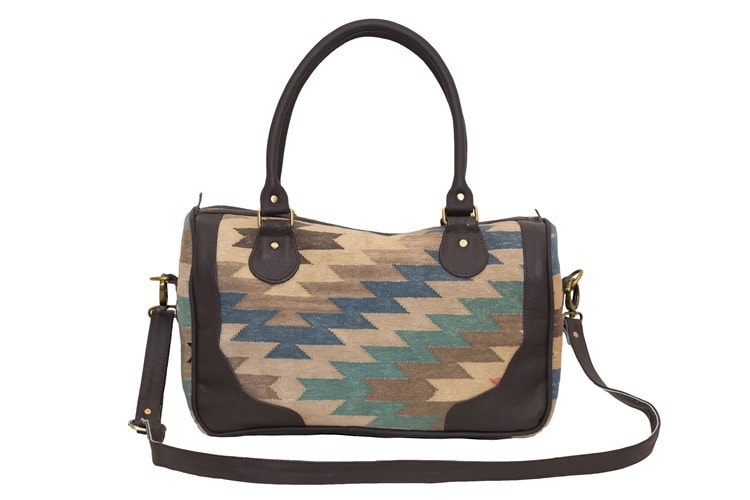 The Catskill Weekend Bag ($95.00)
A playful twist on the traveler's essential bag. Whether you are trekking out of the city for a weekend getaway or on the road for your kids' traveling soccer team, this bag is a must need for every busy mom. Because well, it fits just about everything!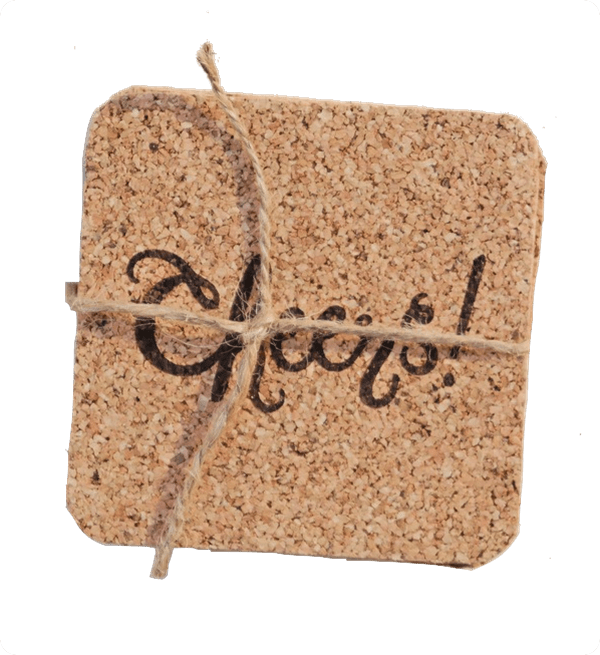 Cheers Cork Coasters ($20.00)
A happy gift with heart for the home or the office. These Cheers Coasters are cut and decorated by persons with disabilities in the US.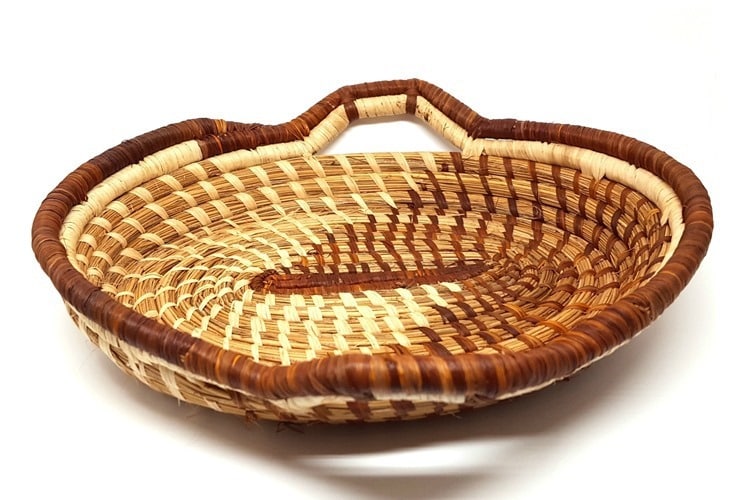 Brown Banana Fiber Oval Basket with Handles ($38)
Perfect for your coffee table, dining table, or kitchen counter. Home for fruit, napkins, bread rolls, or magazines. Ideal for the lady who thought she had everything. Each basket was woven by marginalized women in Uganda.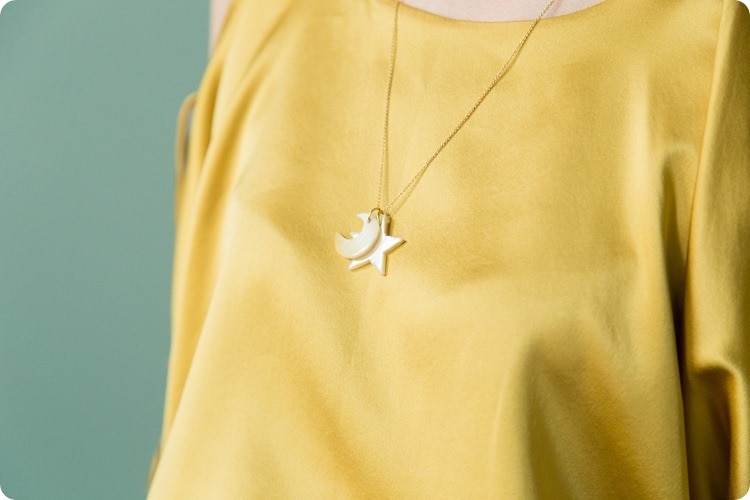 Necklace with Horn Star and Moon Charms ($34.99)
When you want to tell your sister you love her to the moon and back. Hand carved horn charms from Haiti.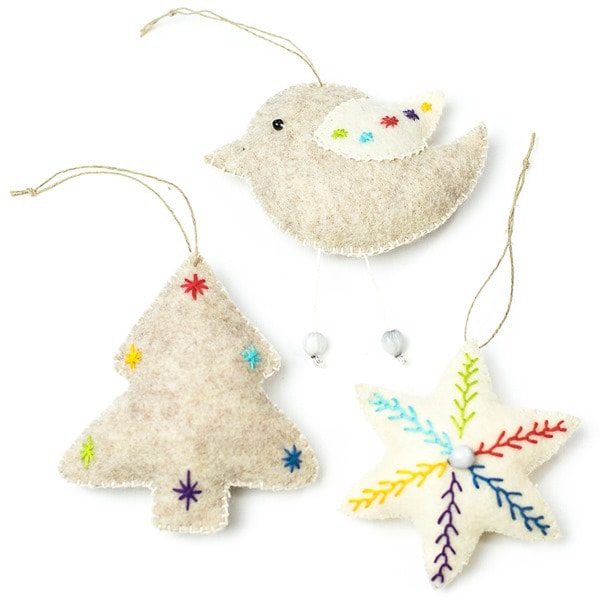 Felt Ornament Set ($25.00)
A little birdy told me this felt trio set the perfect gift for a welcoming holiday hostess, a favorite teacher, or a helpful neighbor.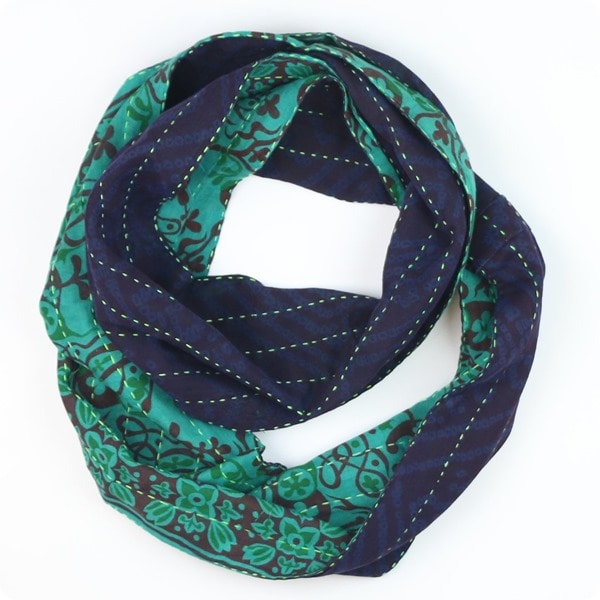 Infinity Scarf — Indigo & Teal ($60.00)
Great for college students or fun moms to wrap up and keep cozy. Each scarf is made of an overdyed vintage sari and kantha stitched by human-trafficking survivors in India. (And yes, this one's going on my wish list as well!)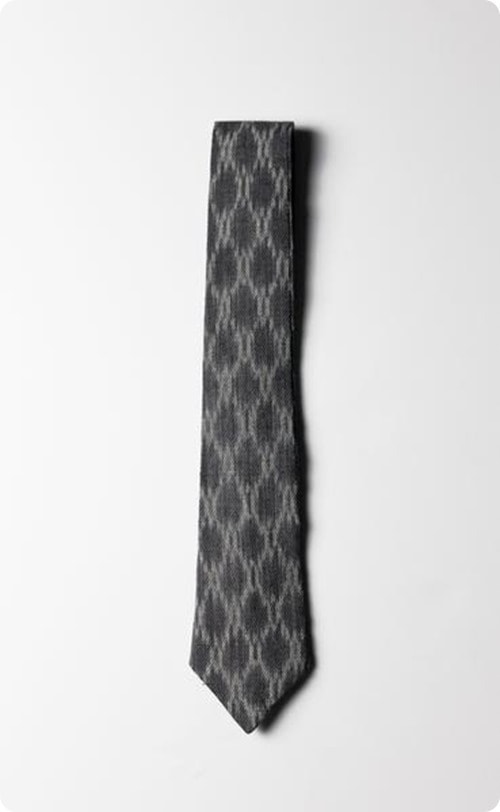 Diamond Ikat Tie in Grey ($32.00)
An ethically-made skinny tie, need I say more? Perfect for the stylish man in your life or one in need of a fashion upgrade. Made of repurposed materials by human-trafficking survivors in Cambodia.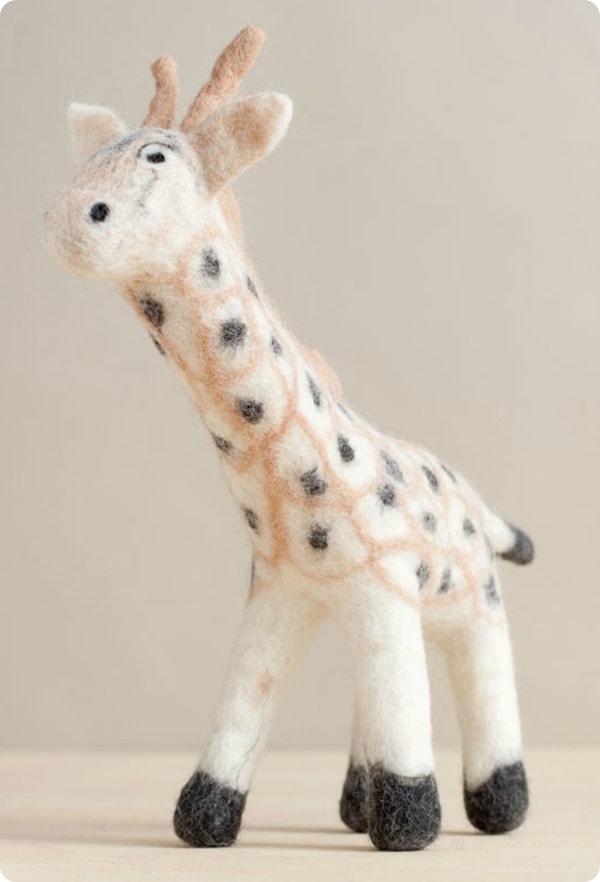 Handfelted Giraffe ($36.00)
And finally this sweet giraffe for the kiddos. Handfelted and sewn in Nepal by vulnerable artisans.
So many fantastic last minute gift ideas – and this is the kind of guilt-free shopping I can really get behind. Happy shopping!
Pin this image to help spread the word: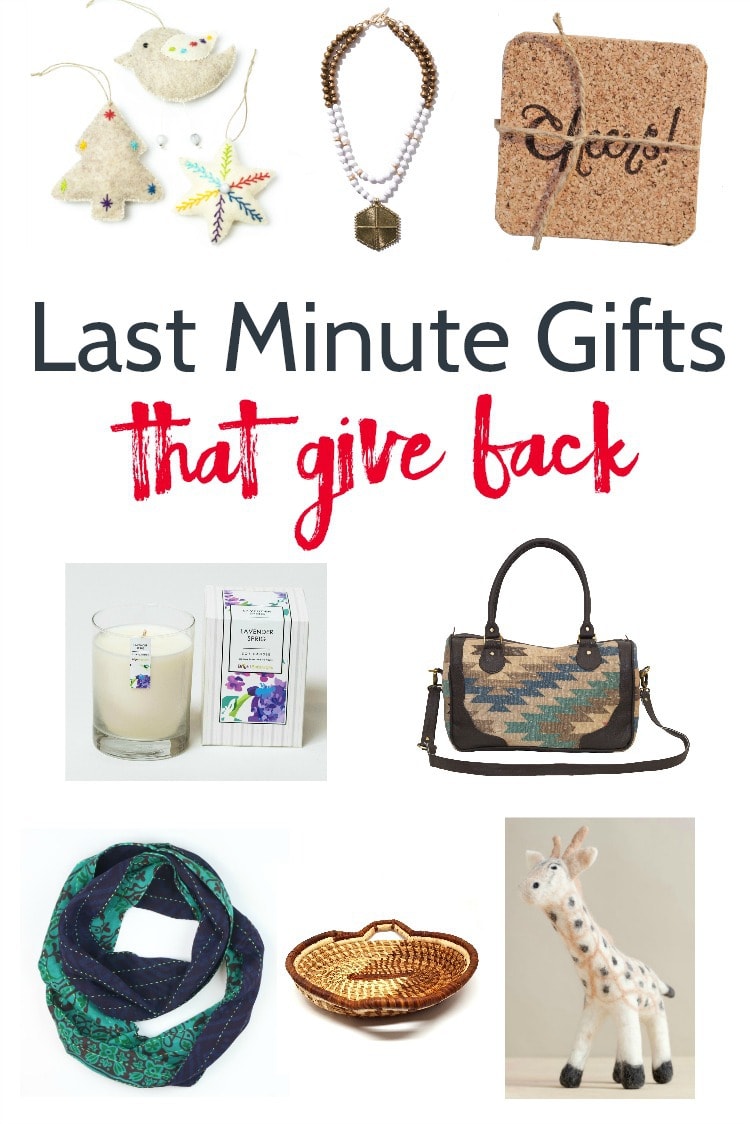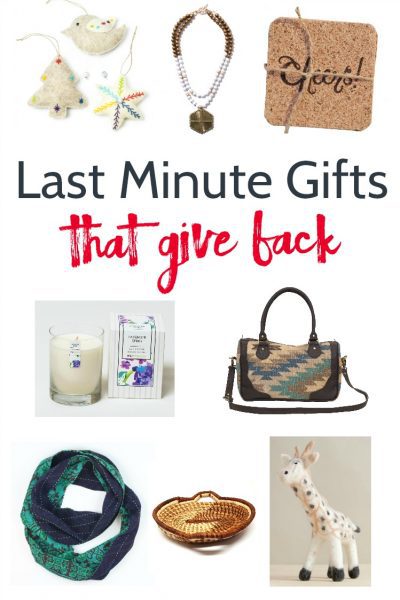 More Christmas posts you're going to love:
[go_portfolio id="christmas"]