A little more than six months ago, I made a New Year's Resolution.  Just one.  But it was a big one.  I resolved to be bold…even when it means I might fail.
Resolved
"To learn that it is really okay to try for something awesome and end up with something awful.  It is easy to make sure you never, ever fail at anything.  But when you do that, you miss out on pretty much everything great.  I'm done with mediocre.  I'm ready for lots of awesome."
Well, we're halfway through the year and the start of summer seems like a fantastic time to pause for a second and see how its going.  Because if there is any time that you should really live boldly, it is most definitely summer!
I would love to say my newfound boldness has taken me backpacking across Europe this summer. How bold and awesome would that be?!?!
But alas that didn't happen.
I may be working on boldness but, like many of you, I do still have limitations – like a budget…and a toddler…and a husband who works wayyyy too much.  But that doesn't mean my summer has to be lame or ho-hum.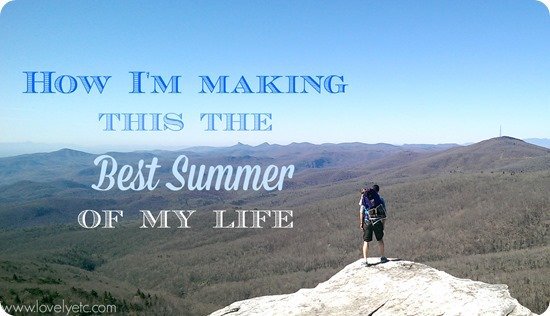 So how can I have an amazing summer from right here at home?  (Because honestly, I'm not even sure a vacation is happening this summer.  I know, I know, Woe is me with my first world problems.)
I'm going to make this summer amazing anyway by having a plan, doing things I've never done before, and being willing to try anything.  (Okay, almost anything). And by not sitting around watching TV just because its there.  By making everyday new and different.  As I said in my last post, summer is all about having adventures.  And that is exactly what I intend to do.
For me summer started a week ago, when school got out and I turned into a stay at home mom for the next two months.  (Sooo happy about that by the way).  So how am I doing so far? In the past week and a half we have…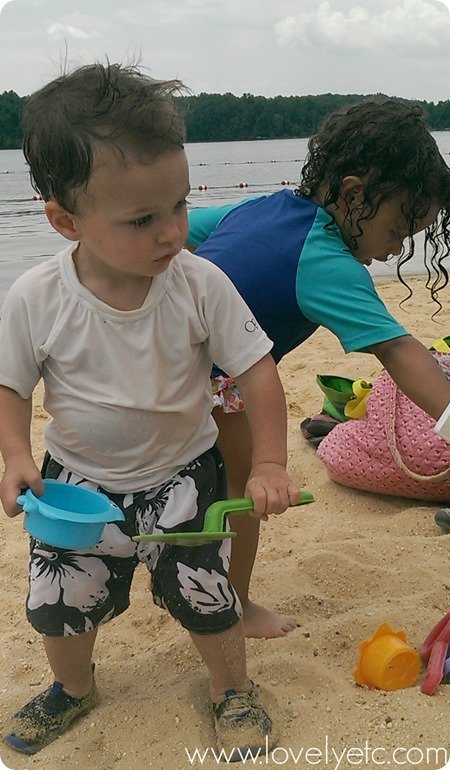 Gone swimming at the lake
(which almost turned into a catastrophe due to a sudden thunderstorm but we stuck it out and had a blast)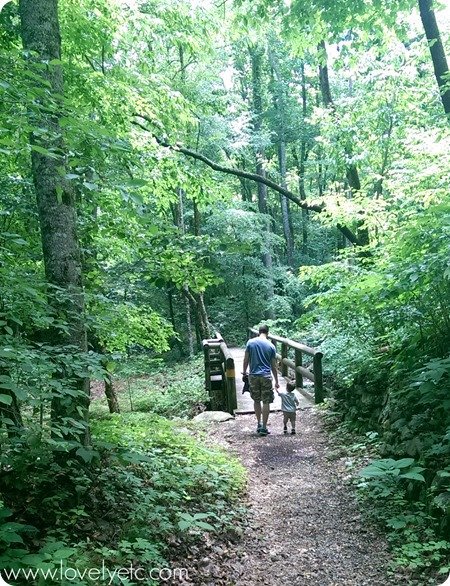 Gone on a seven and a half mile hike to a gorgeous waterfall…with our 18 month old.
(The big risk here – could I even hike seven and a half miles?  And could the little guy handle it without falling apart?  Well, I triumphed… but he lost it a bit during the last mile.  But, hey, that's the risk we took and it was still more than worth it).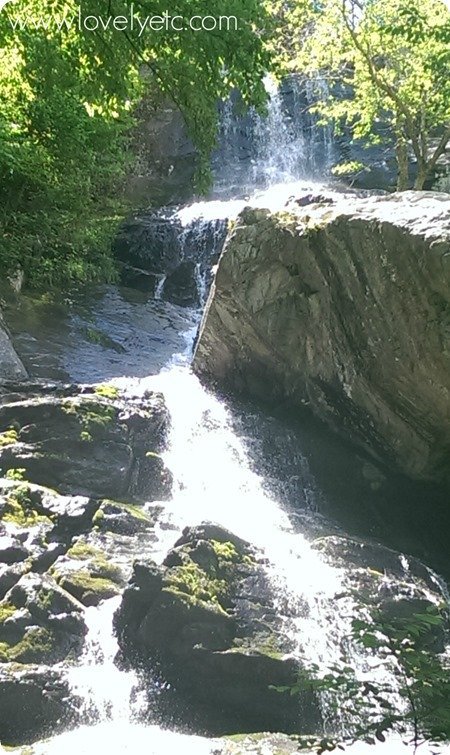 Had a date afternoon downtown eating gigantic slices of pizza and people-watching.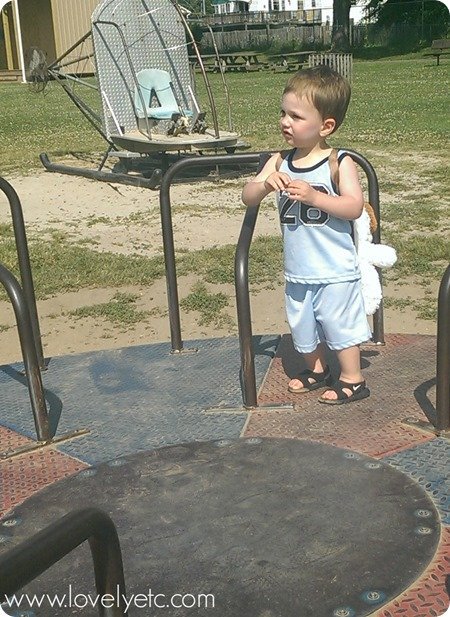 Played at three different parks.
And tomorrow we are heading on a day trip with friends three hours away to the North Carolina Zoo.  That's right, six hours in the car with said toddler, all in one day.  It would be so, so easy to say we'll just skip the zoo.  The drive is too long; we're going to have to get up too early. What if the little man hates it.  What if it's too hot.  But, what if its not?  What if it is a blast?  Either way, its going to be an awesome memory.
I've seen tons of summer bucket lists flying around the Internet the past few years and I am a big fan.  I even shared my own a few summers ago.  And you can bet I have one this year too.
I used to fill up my summer bucket list with a mix of fun stuff and DIY projects.  But I decided this year, the bucket list is all about the fun.  Because let's face it: I'm going to DIY.  I don't need a list to remind me – every time I step in my house, I see plenty of reminders of what still needs to be done.  What I need is a reminder to put down the paintbrush and have a summer to remember.
Anyone else have a summer bucket list?  Have any ideas for summer adventures with a toddler in tow?  I'm willing to try just about anything!