I am incredibly excited to share with you that our master bedroom is finished! That's right, I actually completed an entire room and I cannot wait to share it with you. Yes, it took nearly two years to finish but when you are doing everything the super thrifty, DIY way, that is just how things go sometimes.
Now every time I walk into our bedroom, I just feel plain happy when I look around. And I would say that is the sign of a room redesign done right!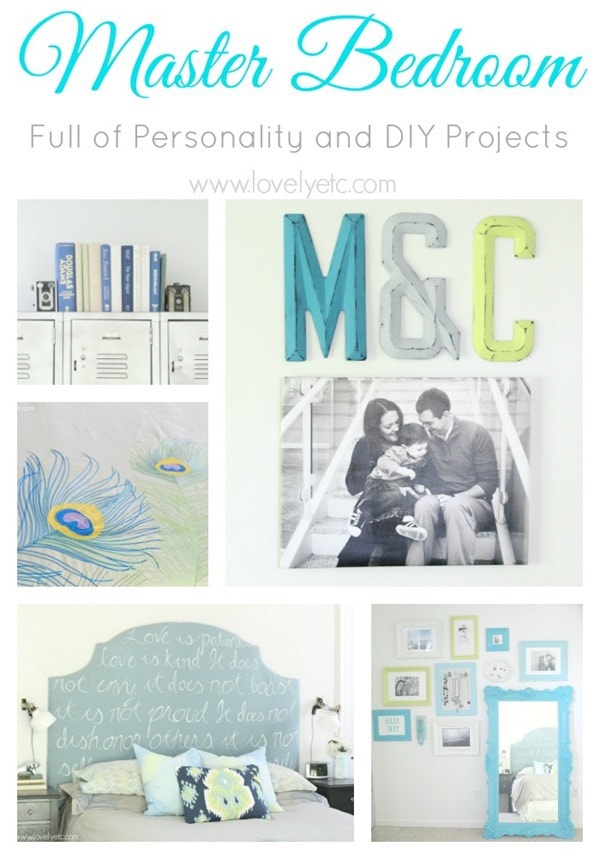 Now before I get to all the pretty photos I have to share, I have to share a peek at the before. This is not one of those befores that was completely hideous and begging for a makeover. The bedroom before was actually (mostly) lovely. The problem is it was also incredibly boring and monochromatic. And as you may have noticed from the photo above, I am a major lover of color. So while the bedroom was just fine before, now it is full of pep and energy and joy which is exactly what I was going for. (Of course, the bedroom did have quite a hideous before period when we first bought our house almost seven years ago. The walls and trim were peach and the curtains were orange and brown plaid wool with burnt orange sheers. Sadly, I did not think to take any photos before annihilating that mess.) Here are the before photos I do have.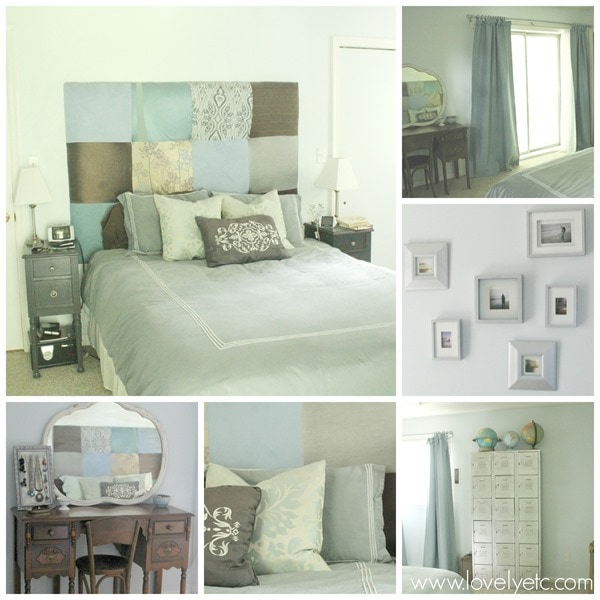 Like I said, perfectly nice, just a bit boring and monochromatic. Plus, see those tiny little photos in the silver frames? That was the only art in the entire room. Tiny little four by six photos. No good.
Ready to see how things look now? Pretty much everything is different except the nightstands and the lockers. And as always, everything was done on a shoestring budget with the help of lots of DIY projects and plenty of thrifty finds.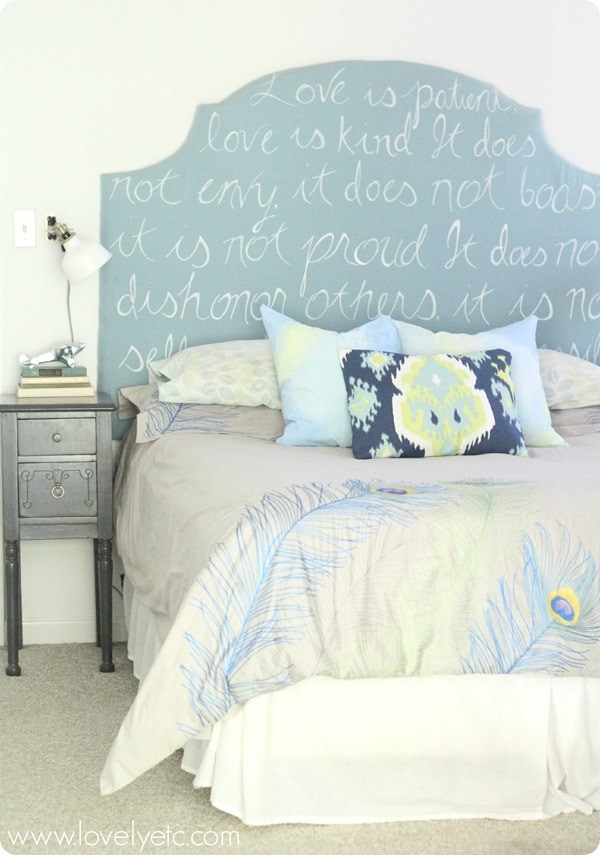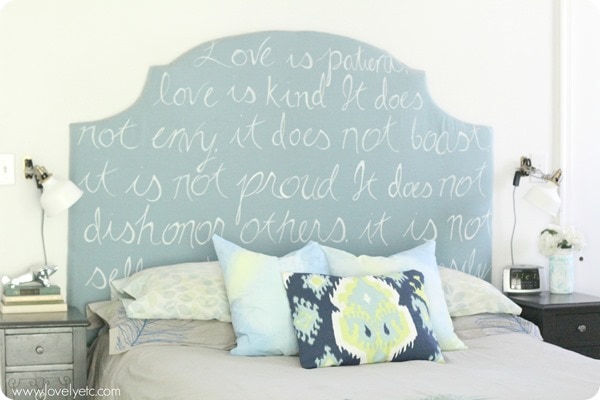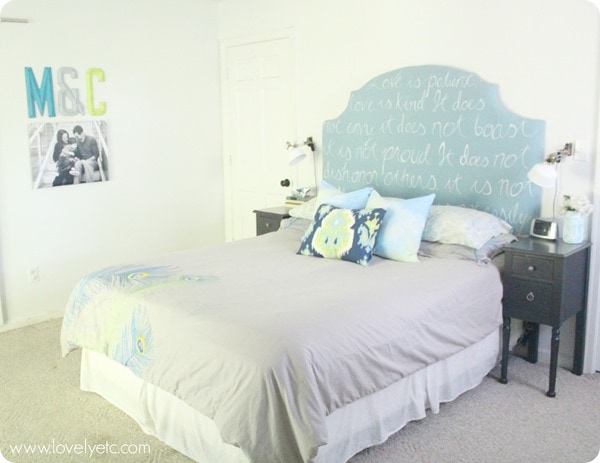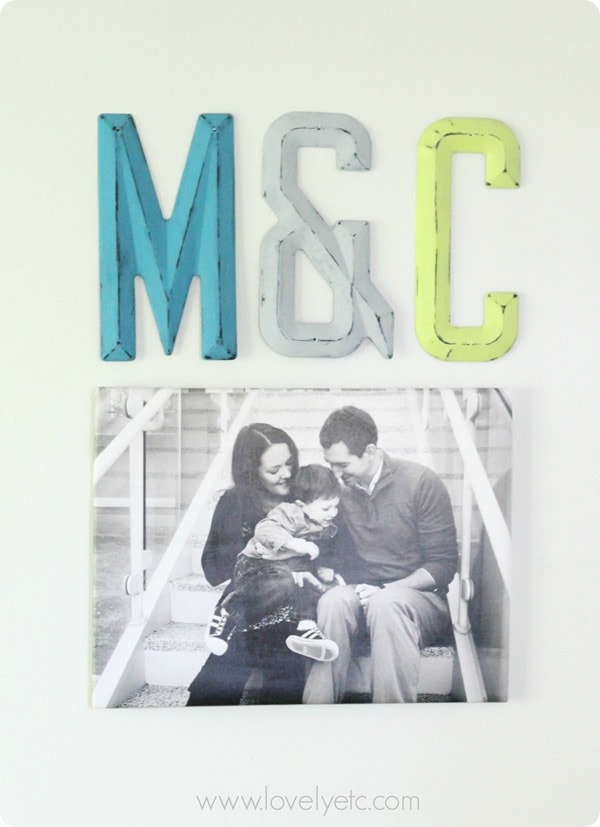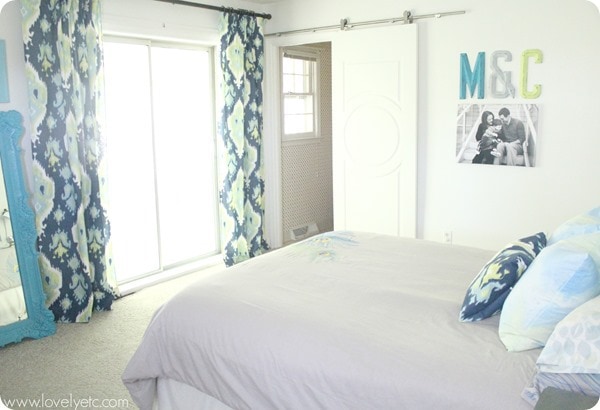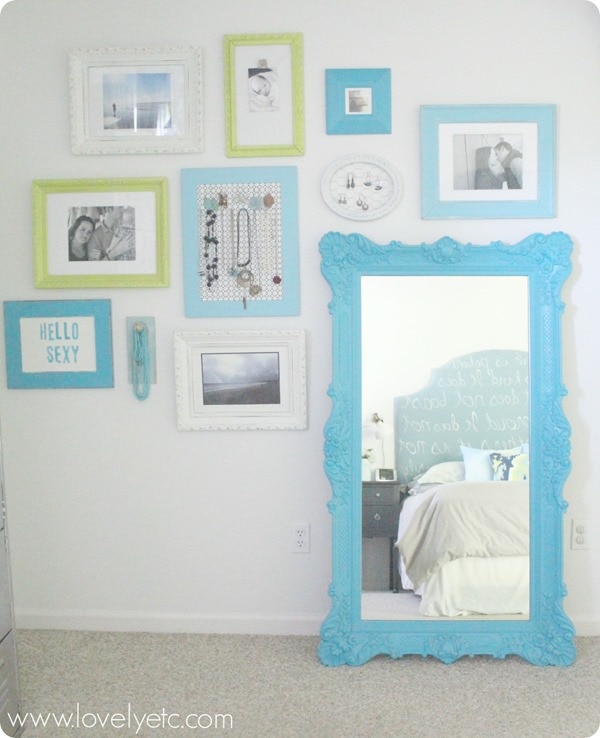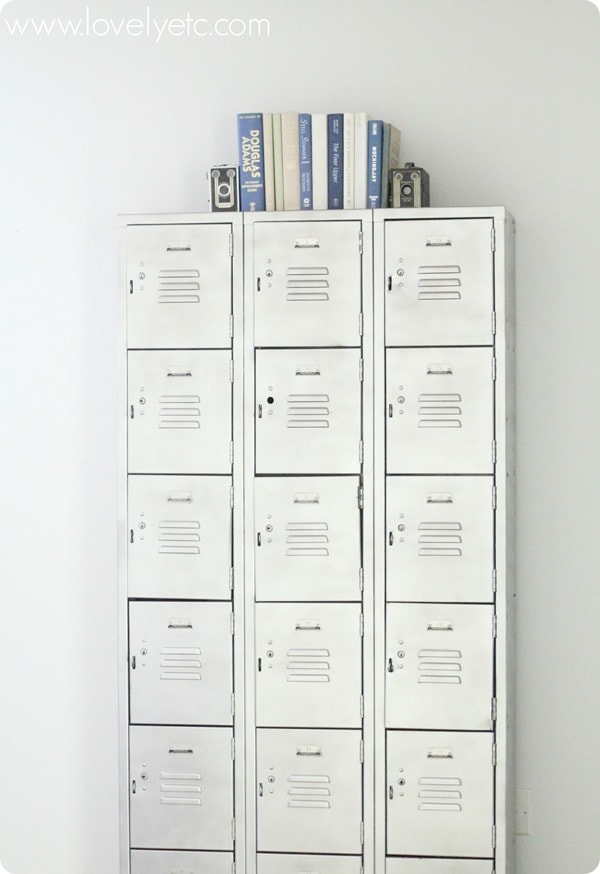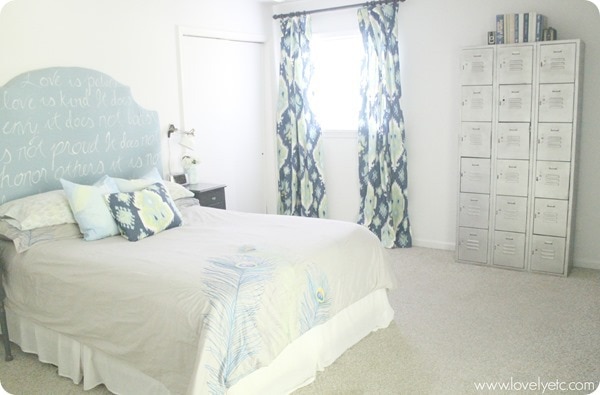 I am pretty much in love with everything – from the sliding barn door to the ikat curtains to the colorful artwork, I love it all.
Be sure to check out the detailed list of sources and DIY tutorials for everything in the room along with the final cost for everything. You are not going to believe how inexpensive this room was!
Thanks for letting me share my room! I'd love for you to share it on Pinterest if you see something you like!