This post was sponsored by Amazon Handmade as part of an Influencer Activation for Influence Central and all opinions expressed in my post are my own.  This post may also contain affiliate links. 
I recent found a new way to shop online for unique, handmade gifts and decor.  And I'm loving it!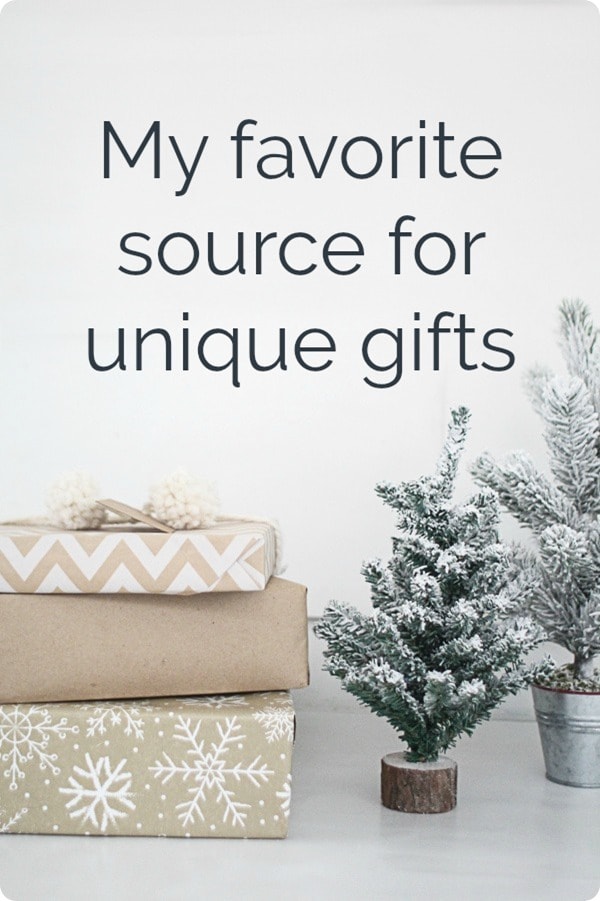 Do you guys know about Amazon Handmade?  It's a handmade marketplace where makers can sell their goods.  You can find pretty much anything handmade there from rustic farmhouse signs to personalized jewelry to handmade soaps and lotions.  And more than half of  the items have customization options so you can get exactly the color and size you want or even get something personalized. I was surprised to see that many items even qualified for Amazon Prime shipping.
And I love that it gives me a great way to buy high quality handmade gifts while also supporting small businesses.
Of course I immediately started finding some great gift options… but I ended up buying a bunch of things for myself! Oops. I can't be the only one who always has that problem this time of year right?
After losing myself down dozens of rabbit trails and finding lots of things I would love to have, these are the things that ended up coming home with me. (Well, something like that anyway. Can you say they came home with me if I never actually had to leave the couch?)
First up, how amazing is this He Counts the Stars print?!  Not only is it gorgeous, but so much thought went into it.  They scan actual pages from old Bibles and then add art on top.  One of my favorite parts is they also highlight the actual Bible verse the art comes from.  Seriously awesome.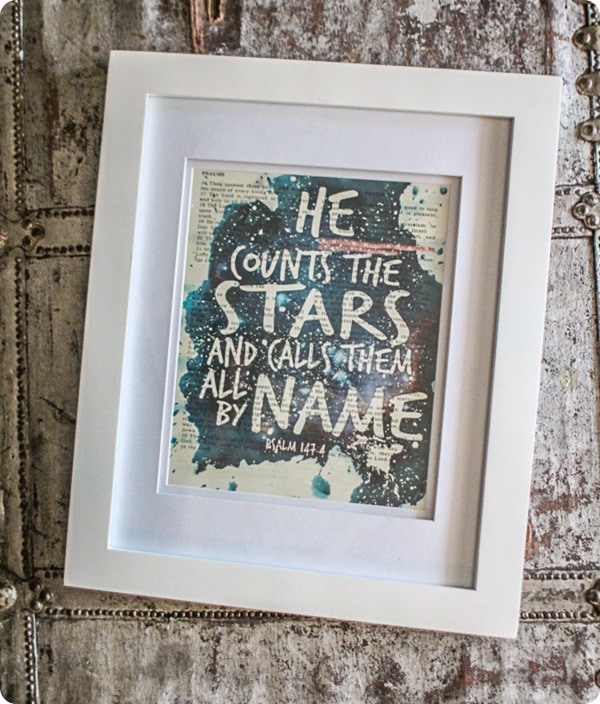 So even though this one is kind of for myself, I think it also counts as a gift for baby Lincoln.  I'm embarrassingly behind on updating the nursery for him.  (Yes, he's 5 months old and I still haven't made it happen!  Third child problems, guys.)  This print couldn't go more perfectly with the starry wall in his room.  It's really gotten me inspired to get it together already.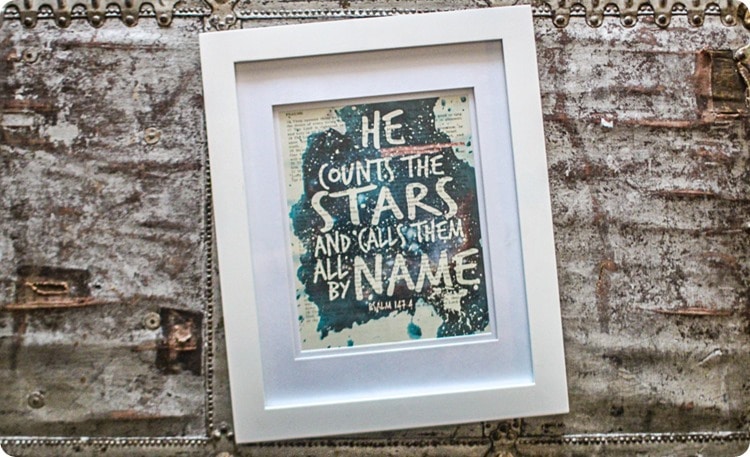 I also picked up a few new throw pillow covers.  I have a problem with throw pillows.  And not the kind of problem where I have way too many.
Every time I see cute throw pillows, I talk myself out of buying them because I'm convinced I can just make my own pillow covers.  Of course the problem is that while I theoretically can and have made pillow covers before, I hate sewing.  So I never actually make any.  It's just so silly.
So when I saw all the cute pillow options on Amazon handmade, I finally gave myself permission to let someone else do the making this time!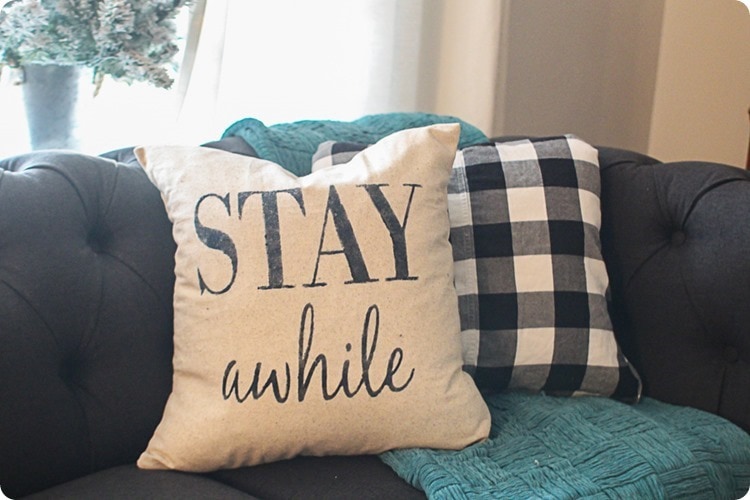 I love how cozy and inviting this Stay Awhile pillow cover is.  And the fabric has awesome texture.  I also ordered this pretty indigo pillow but it hasn't arrived quite yet.
Finally, I also snagged these boho suede leather feather earrings.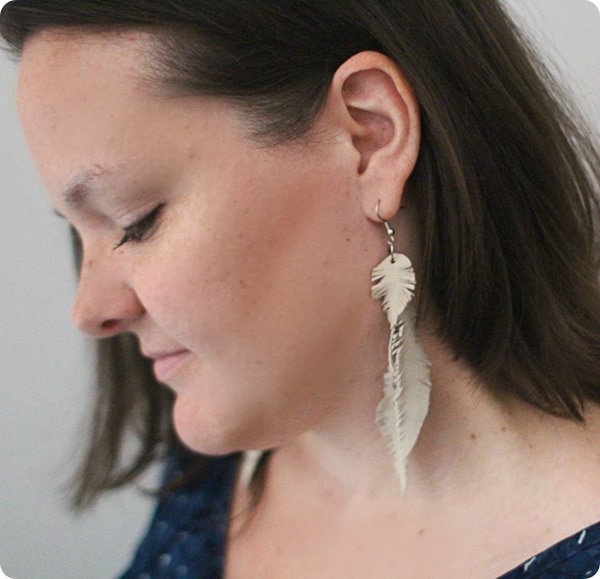 I used to wear big, bold earrings all the time.  It was practically the only jewelry I wore.  But since I've had little ones who love to grab jewelry for the past five years, I've slowly retired my earring collection.  Well I still have a baby and a toddler who love to grab, but I decided it was past time to treat myself.  I'm hoping to get a kid-free night out soon and these earrings will definitely be coming with me!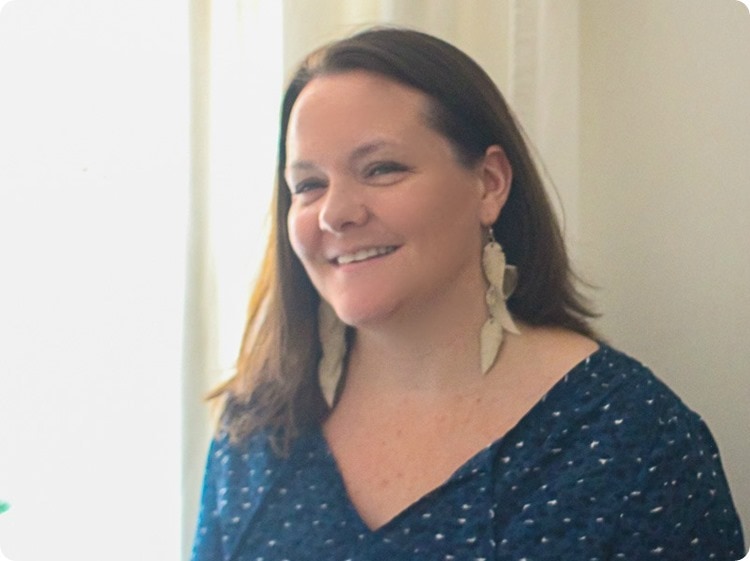 Now I just need to head back and buy some gifts for other people!  I'm thinking this felt play food is perfect for my big boys and my hubby's getting this organic beard butter.
Have you shopped Amazon Handmade yet?  And please tell me I'm not the only one who always finds the perfect thing for myself when I'm supposed to be Christmas shopping!

More Christmas posts you're going to love:
[go_portfolio id="christmas"]