Need a fun gift idea? A gorgeous personalized painted flower pot with a beautiful plant is always a good idea.
I don't know about you, but I tend to stress way too much about what to take as a hostess gift, what to give as teacher gifts, and what to take to new neighbors. After way too much overthinking these simple occasions, I've come to the conclusion you can never go wrong with a beautiful plant in a pretty pot. Add a bit of a personal touch, and it's a home run.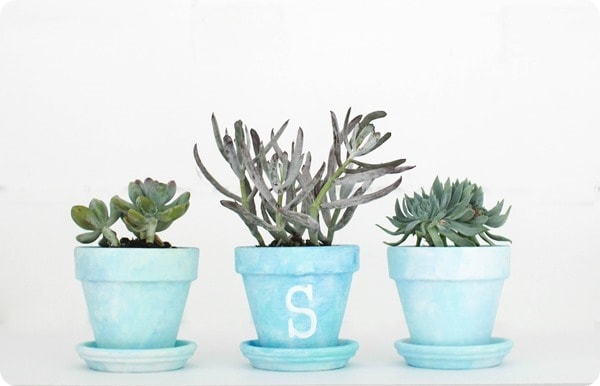 Materials for Painted Flower Pots
Terracotta pot
Alphabet stickers
white chalk paint or acrylic craft paint
small acrylic craft paints in various colors
a small paintbrush
How to Paint Terracotta Flower Pots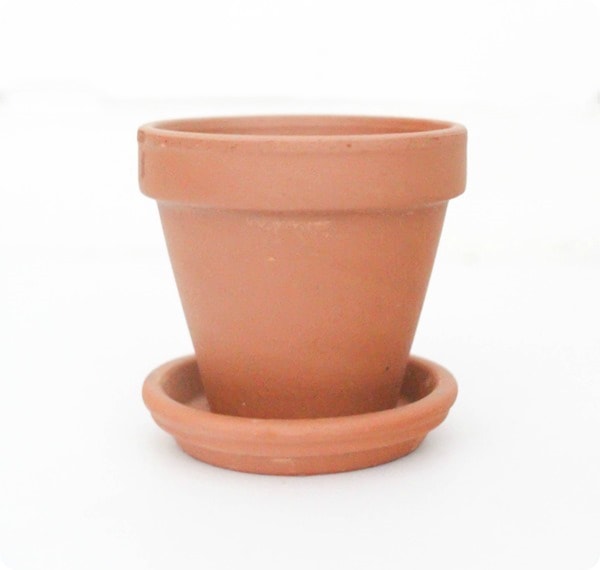 First step, paint the pot with a couple of quick coats of white chalk paint. This just gives a nice base coat of color so the orangey-red of the terracotta doesn't take over. To make the monogram, just choose a large alphabet sticker and firmly attach it to the pot where you want it.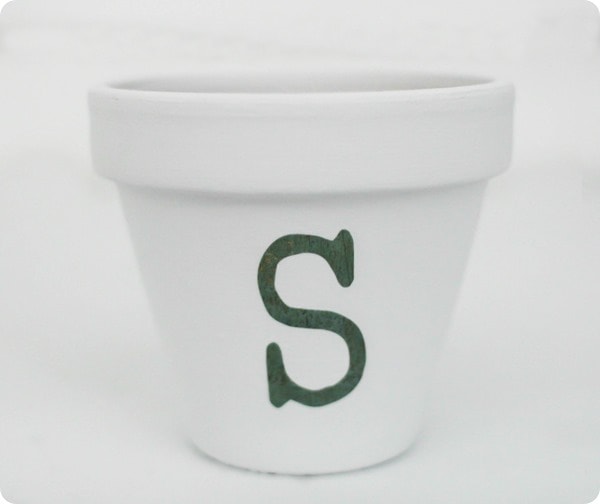 Grab some craft paints in colors you love – I used three different blues, white, and a light green. Mix each color with water until it is runny; this helps give the paint the look of watercolors. (Frugal tip: a paper plate makes a great painter's palette for mixing paints in a pinch.) Then just use a small paint brush to start brushing on color.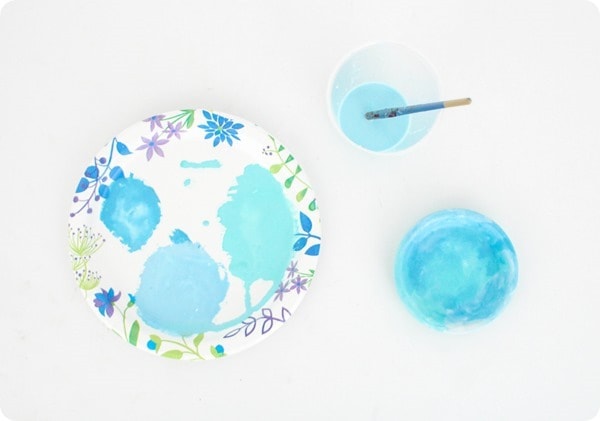 This is one of those projects where you really can't overthink it. Just start brushing on patches of color. You don't even need to clean your brush between colors. Just keep adding color and blending them together as you go. If the color is looking too bold, just add more water to your brush. And that's it!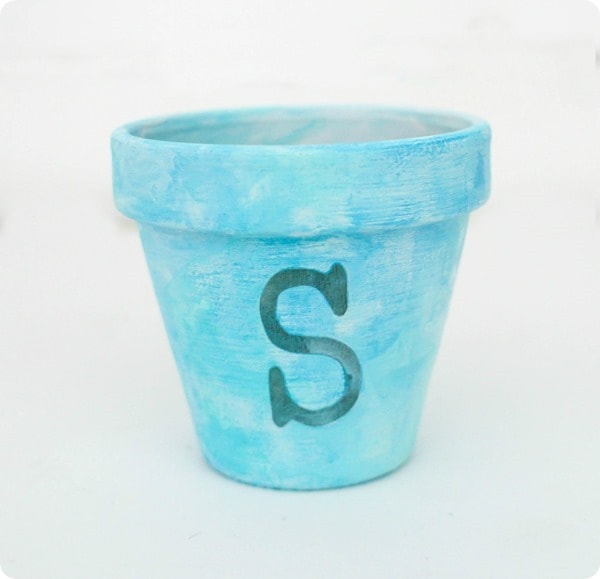 The paint dries pretty fast and once it is dry, you can carefully peel off the letter sticker. When I peeled off my sticker, there were a few places where blue paint had gotten underneath, but it was pretty easy to touch up with a small brush and my white paint.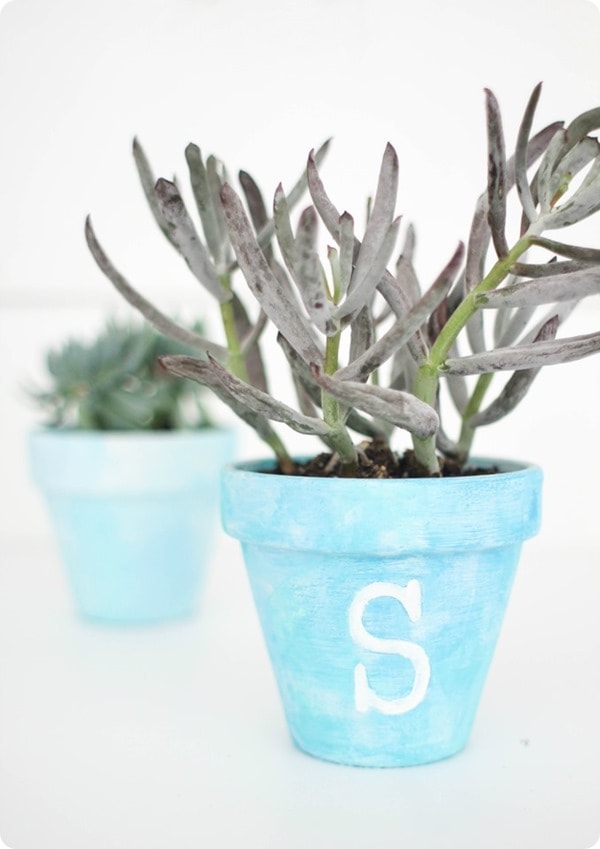 If you want to make things even easier on yourself, you can skip the monogram all together and just hand paint some pretty pots. That way you can always have a few on hand as back up for those time you forget about getting a gift together until it's too late.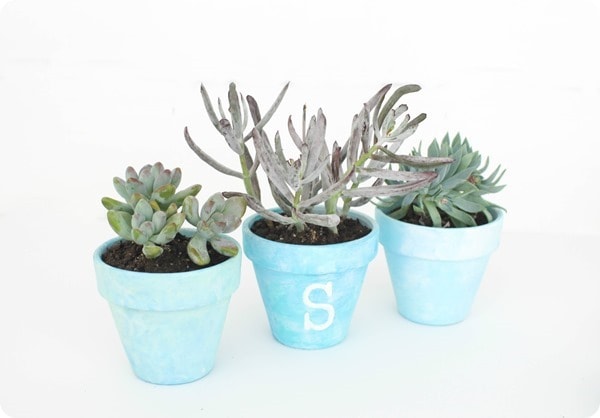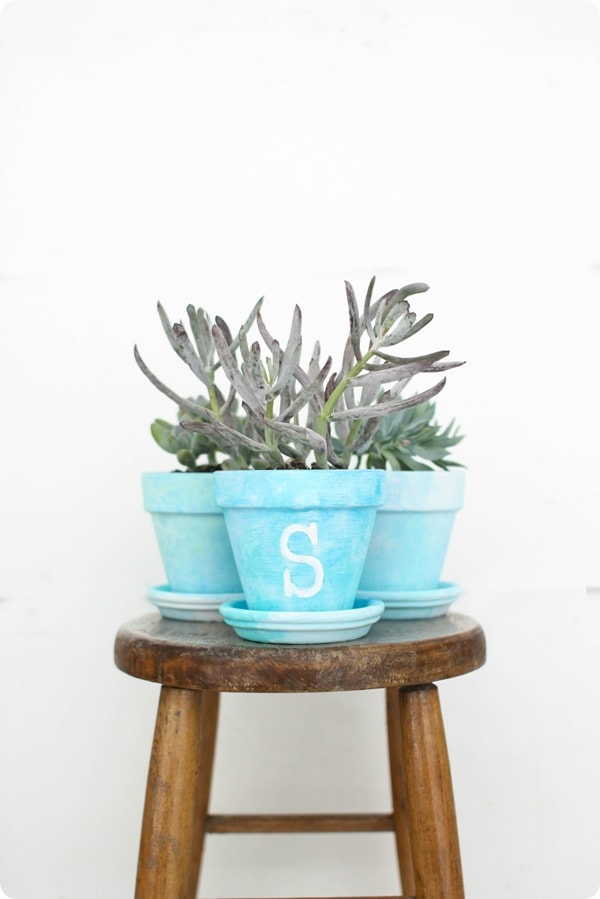 The way I know this is a fantastic gift? I really, really want to keep these for myself. Looks like I'll be making another set!
Don't forget to Pin it so you don't forget it!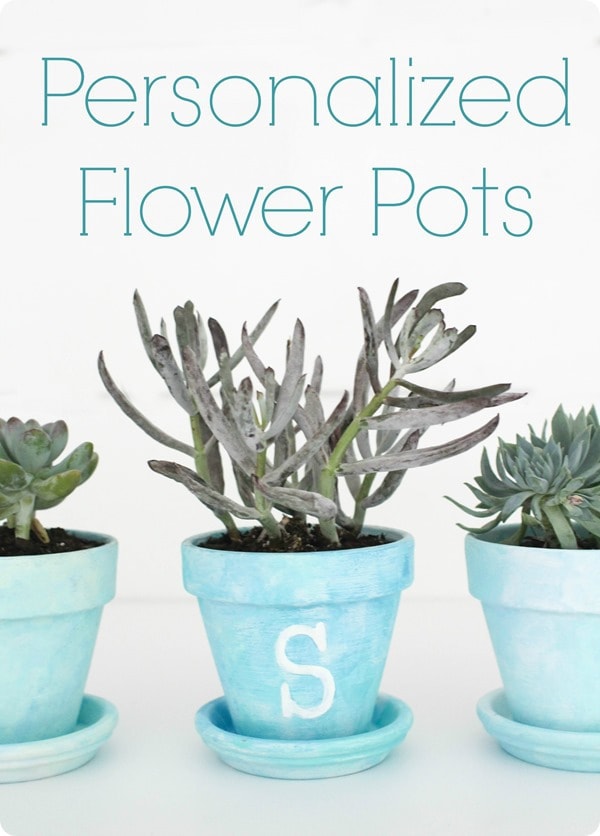 Like simple (but stunning) craft ideas? I've got some for you right here: