I have another trick for super cheap decorating to share today. This one is awesome because it is super simple – and it is going to make you feel like a shopping genius! Even better, some of my favorite thrifty bloggers are also sharing their own thrifty decorating tips at the end of this post.
Last winter I was doing a little shopping in a big home décor store and noticed a huge display of Halloween décor on clearance. I don't really decorate for Halloween, but there was a huge 80% off sign and I couldn't resist taking a closer look. Most of it was fake cobwebs and glittery skulls – definitely not my thing. But there was also a stack of Halloween signs on sale for $2. Two dollars!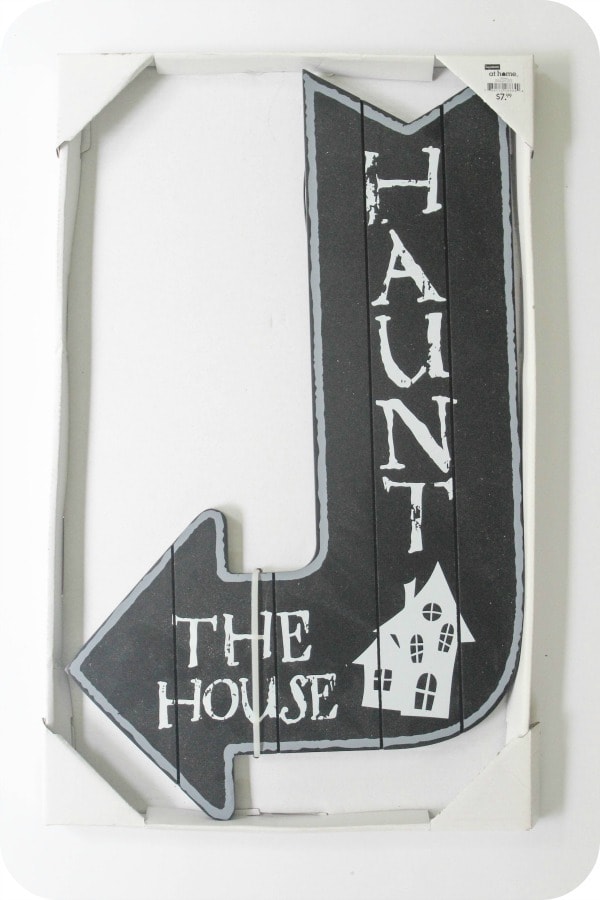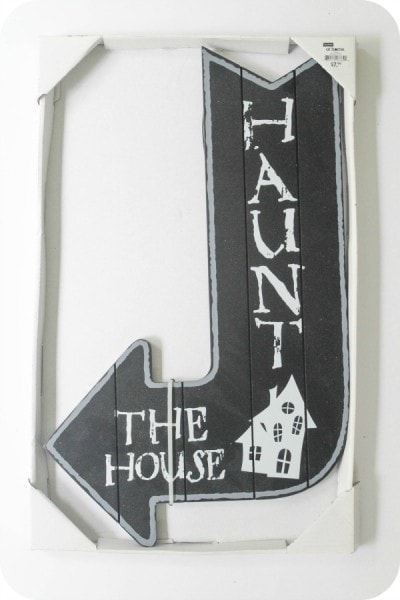 I wasn't particularly interested in a haunted house sign but the arrow shape was so cute, I realized this guy had major potential.
The makeover itself was insanely simple.
I painted the whole thing with three coats of white paint. And that's it. Tutorial over. Seriously. I thought about adding a cute message, but once it was painted, I loved it. No reason to complicate things.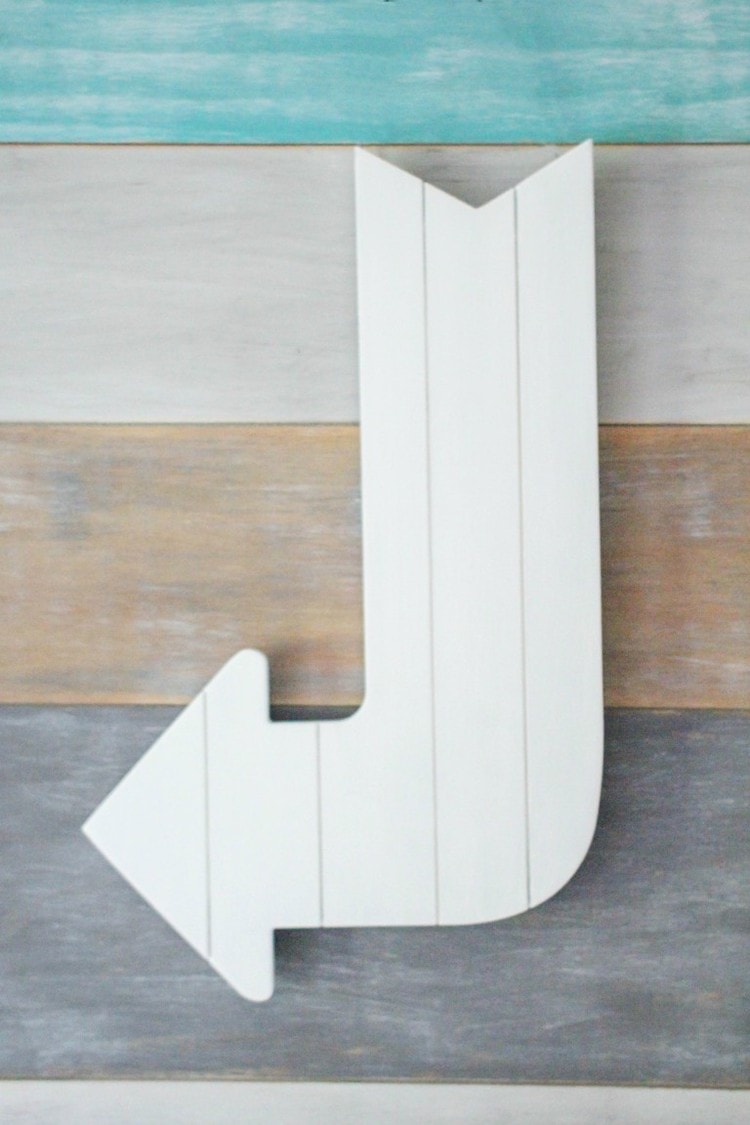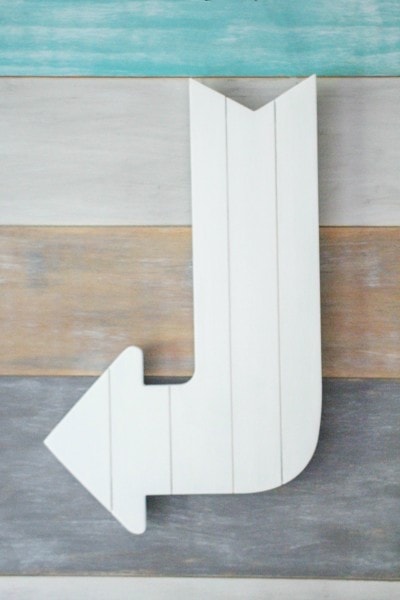 And now I have a cute little planked arrow sign for $2! And I didn't have to cut a single piece of wood – just pull out a paintbrush. (Plus doesn't it look adorable against the plank wall!)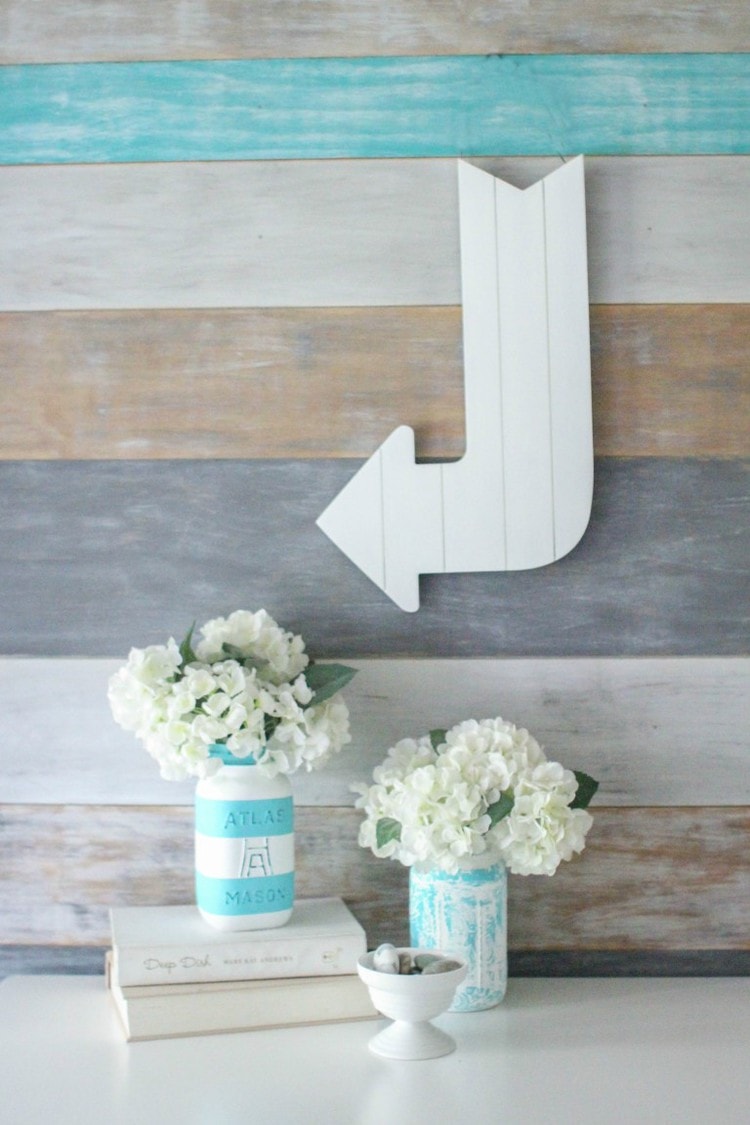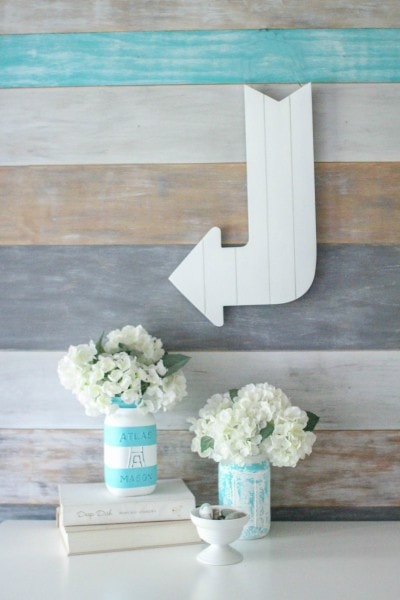 The thing I really love about this little project is you can find dirt cheap holiday décor almost any time of year. Every single holiday sees stores filled with all kinds of merchandise and décor – pillows, canvases, and cute little signs like the one I bought. So much great stuff just waiting to be given new life every year after Valentine's Day, St. Patrick's Day, Easter, Independence Day…you get the idea.
Ready for more great thrifty decorating ideas? These ladies know how to decorate for cheap!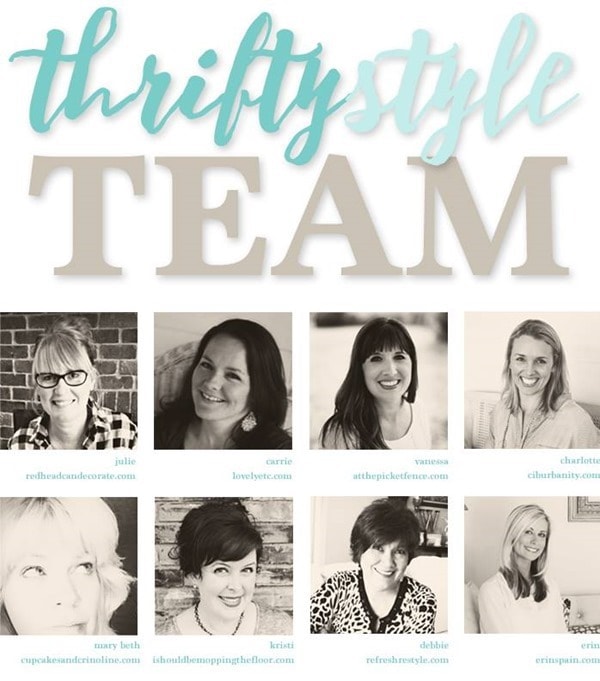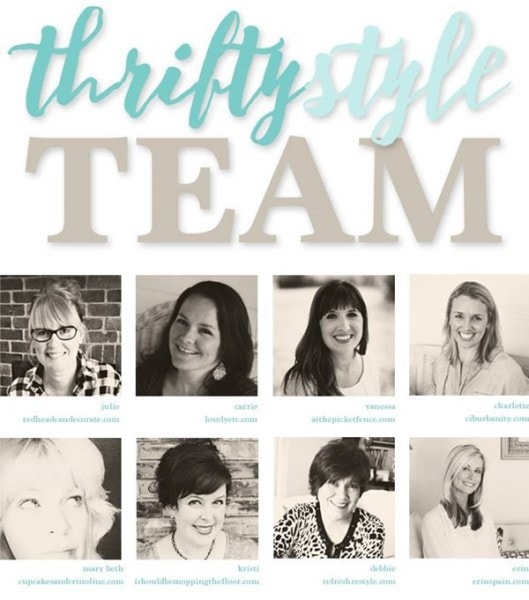 You can check out all of this month's projects below.