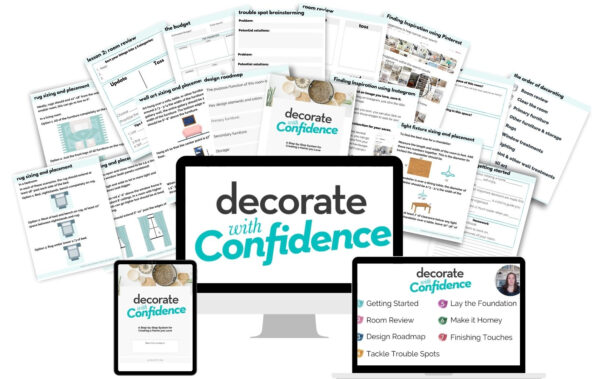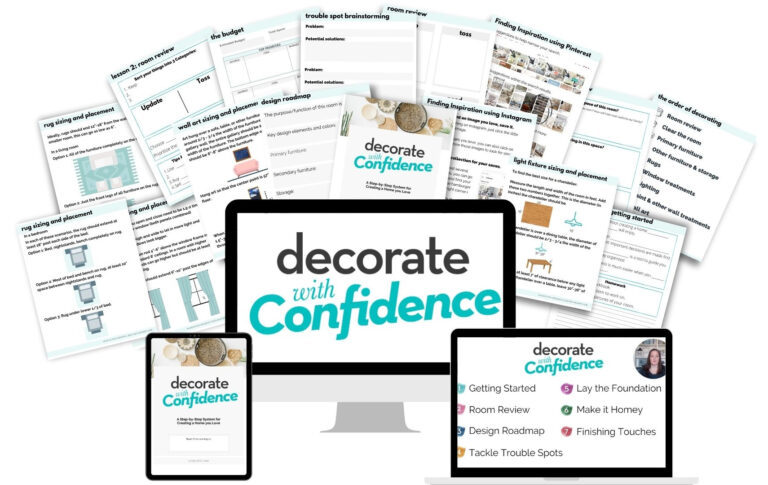 There's good news and there's bad news.
The bad news is Decorate with Confidence isn't currently open to new students.
The good news is you can join the wait list below and I'll let you know as soon as enrollment is open again! And in the meantime I'll send you my weekly email newsletter full of DIY and decorating tips and inspiration.