Hi, I'm Carrie, an insatiable DIYer on a mission to show others how to create a home you love from the house you actually have.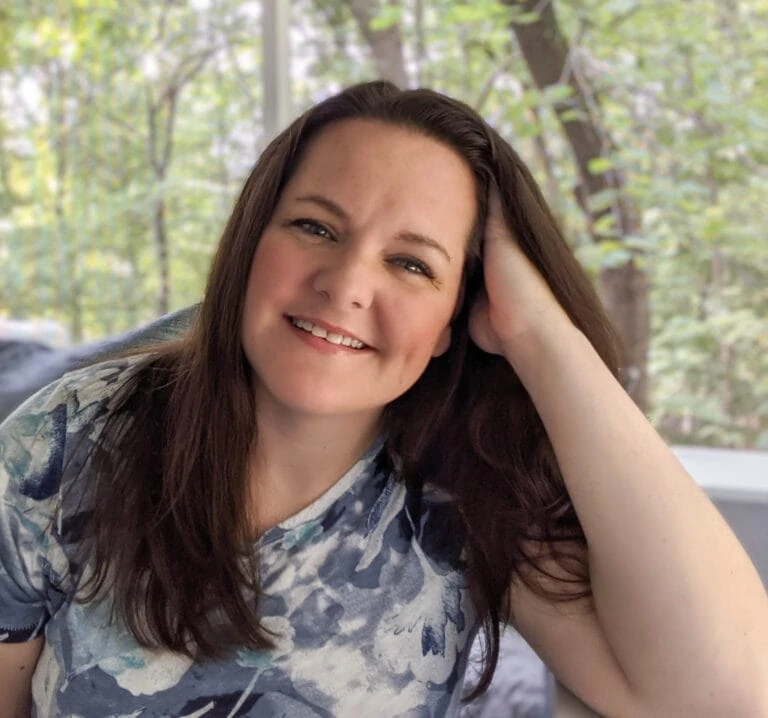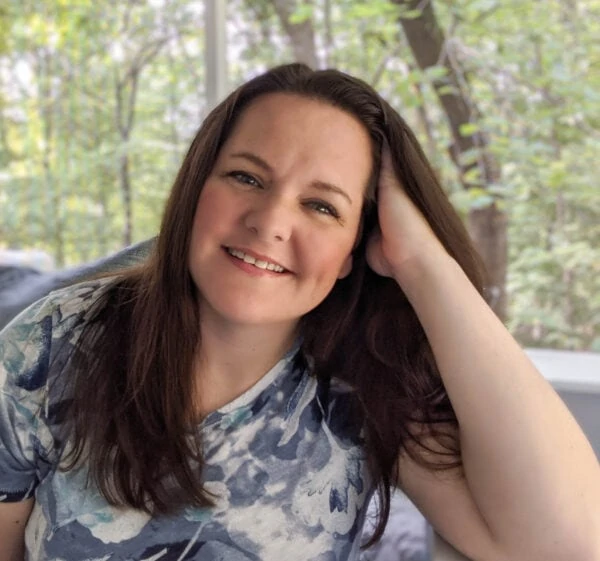 Lovely Etc. is all about decorating, creating, repurposing, simplifying and making your home truly yours – all on your real life budget for your real life family.
How it All Began
When my husband and I bought our fixer-upper, it was not exactly our dream home.
While some things had clearly been updated in the 90s (hello shiny gold bathroom fixtures), the rest came straight from 1973.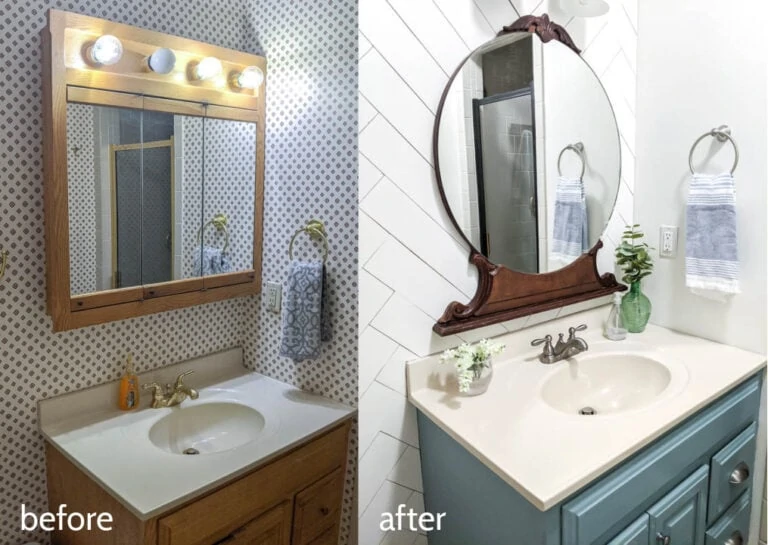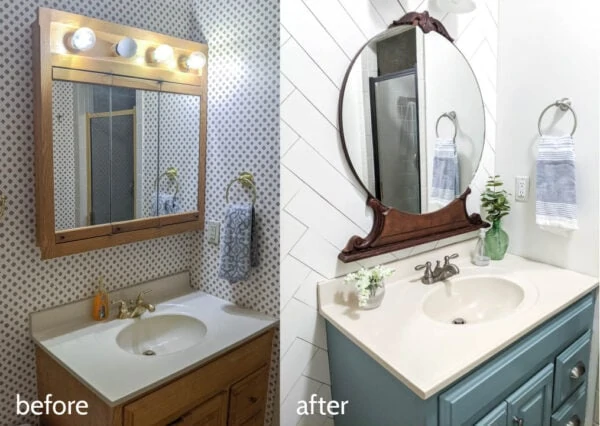 I got to work right away ripping down the ugly plaid curtains and giving the walls a fresh coat of paint. But then I got stuck.
There were still lots of major issues that I just didn't know how to fix without spending a ton of money – stained carpets, horrible white and gold laminate countertops, tacky wallpaper in the bathrooms.
I knew we didn't have the money for expensive renovations, but I was so tired of looking around our home and seeing a million things I wished I could change.
So I decided to do something about it.
I started reading all the online tutorials I could get my hands on, I bought some used tools, and I got to work figuring out how to update our home on our tiny budget.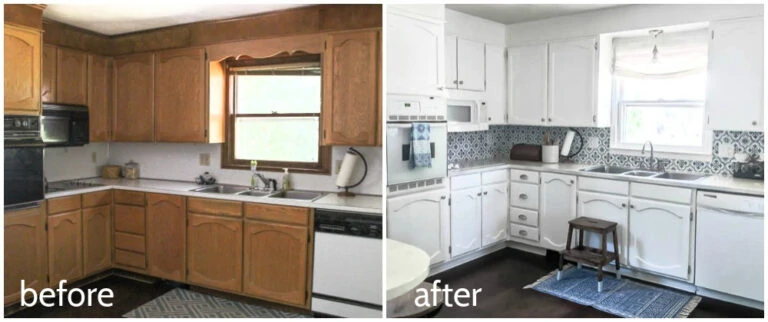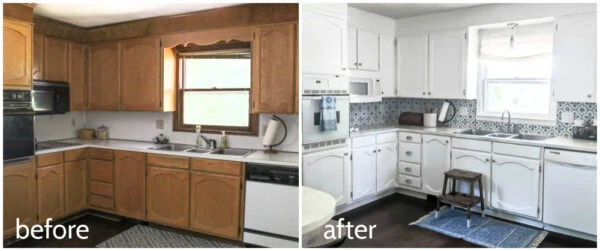 And one project at a time, I've transformed our tired brick ranch into a beautiful home that I truly love.
The Mission of Lovely Etc.
I started Lovely Etc. because I realized there are lots of other people who also want to create a space they love to come home to but aren't really sure where to start.
I want everyone to know that being on a tight budget doesn't need to keep you from having a beautiful home that truly expresses who you are.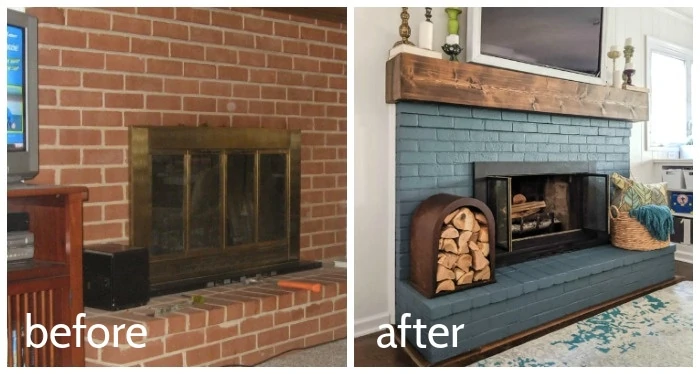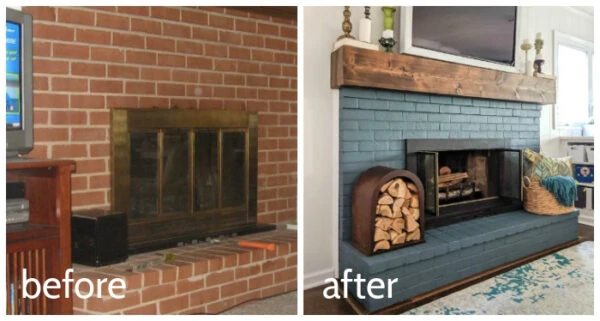 When you visit Lovely Etc., I hope you find creative ideas and clear answers to your DIY questions. But most of all, I hope you come away with the unshakable belief that you can make your home completely amazing.
And if you're wondering, no I don't have a handy hubby behind the scenes doing all the 'real' DIY work. My husband is wonderful but he isn't handy in the least and all the projects you see here are 100% my own work start to finish. (I also have three wonderful little boys but they aren't much help either!)
What's next?
At Lovely Etc. you'll find DIY tutorials, trash to treasure projects, woodworking projects, inexpensive decorating ideas, free printables and more to help you transform your home.
Want to stay in the loop and get help with all your DIY projects?
Get my free guide, The Best Paints for Every Project. This guide will help cut through the confusion of which paint you need for painting cabinets, floors, furniture, and more so you can tackle your next project with confidence.
Follow along on YouTube. I know some of us learn best by watching rather than reading so I've started sharing all of my new DIYs there in video form.
If you're looking for a specific DIY project, there's a good chance I've already written about it! Just hit the little triangle in the bottom right corner to search for specific posts and topics.