Hello, welcome to Lovely Etc! I'm Carrie, an insatiable DIYer on a mission to turn my dated, tired house into a beautiful haven for my family…and inspire others to do the same.
Lovely Etc. is all about decorating, creating, repurposing, simplifying and making your home truly yours…all on your real life budget for your real life family.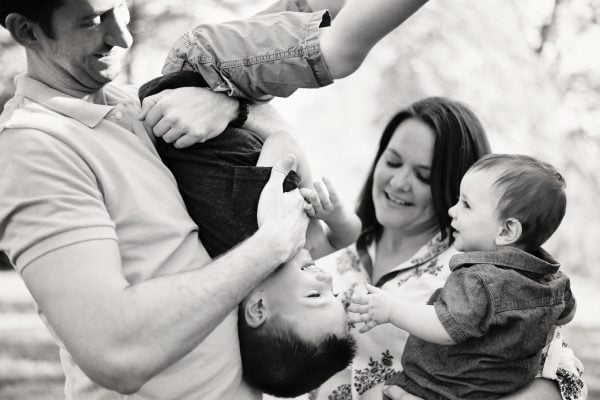 Photo by Amy Graybill Photography
I'm not a professional designer by any means. What I am is a wife and mother with a relentless need to create. My husband Mitch and I have been married eleven years and while he is neither handy nor creative, he is definitely my biggest fan.
How it All Began
My husband and I were lucky to find an affordable home in a fantastic location. But as for the house itself? It was not exactly our dream home. While some things had clearly been updated in the 90s (hello shiny gold bathroom fixtures), the rest came fully loaded, straight from 1973. Everything from swinging saloon doors in the bathroom to an intercom system complete with an 8 track player.
I got to work right away ripping down orange and brown plaid curtains and painting any and all wood paneling. The saloon doors went in the trash and all the trim got a fresh coat of white paint.
But then I got stuck. There were still lots of major issues – ugly stained carpets, horrible white and gold laminate countertops, tacky faux stained glass light fixtures. I knew we didn't have the money for expensive renovations, so I started getting creative and figuring out ways to transform our home into something beautiful for as little money as possible.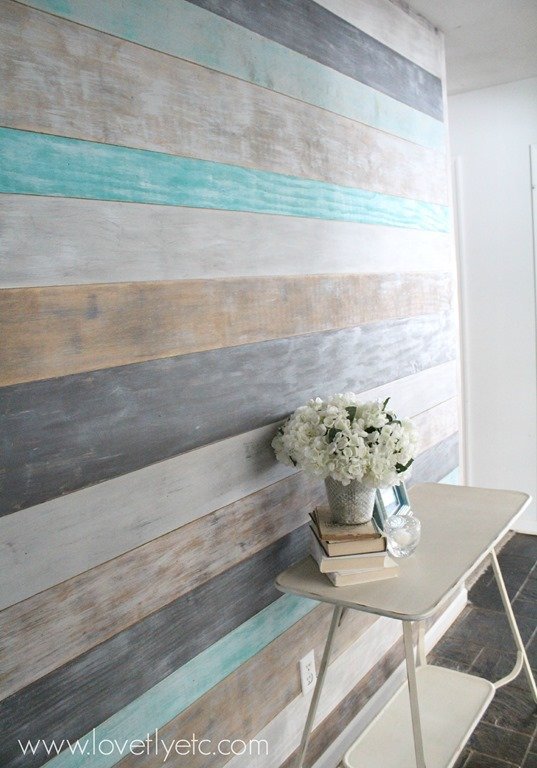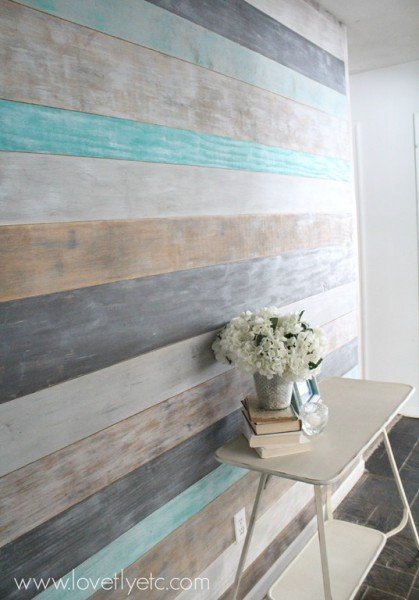 The Heart of Lovely Etc.
Lovely Etc began because I want others to know that being on a tight budget doesn't need to keep you from having a beautiful home that truly expresses who your family is. In fact, I think that it may just be easier to create a really unique home when you don't have tons of cash to spend. The limitations make you get creative and figure out new way to make things happen.
When you visit Lovely Etc., I hope you come away with some great ideas and inspiration. But most of all, I want you to come away with the belief that your home can be completely amazing for very little money. You just have to be willing to put in some time and creativity.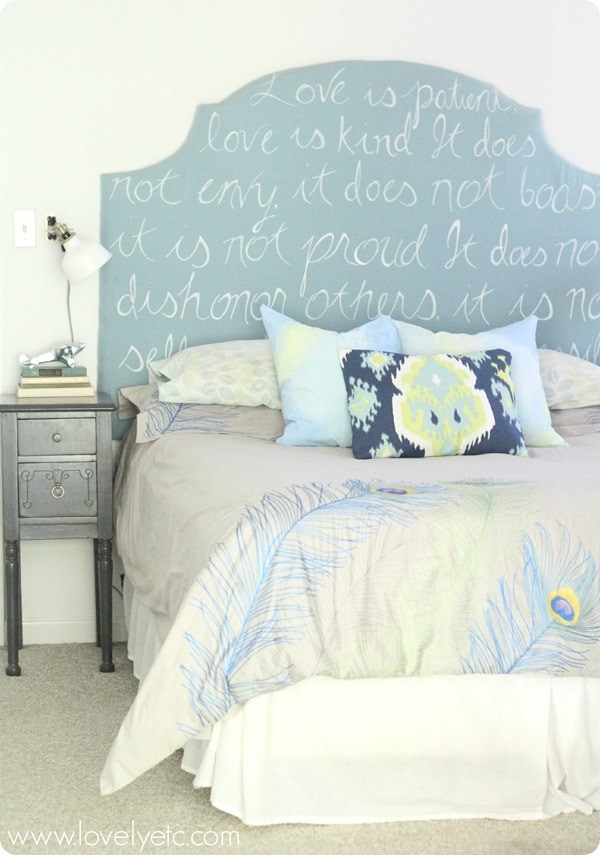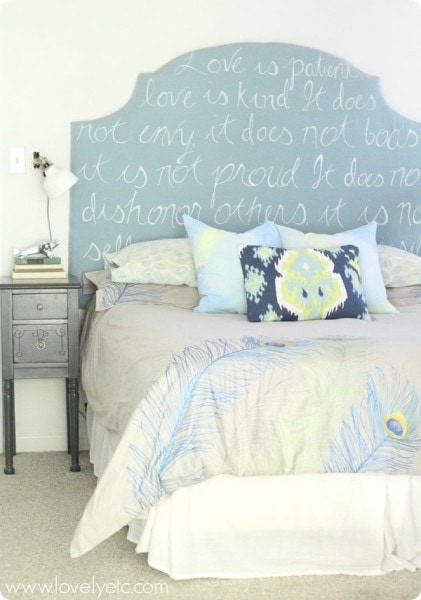 Stuff You Don't Want to Miss
If you're new here, there are tons of projects and ideas to check out, but here are a few favorites to get you started: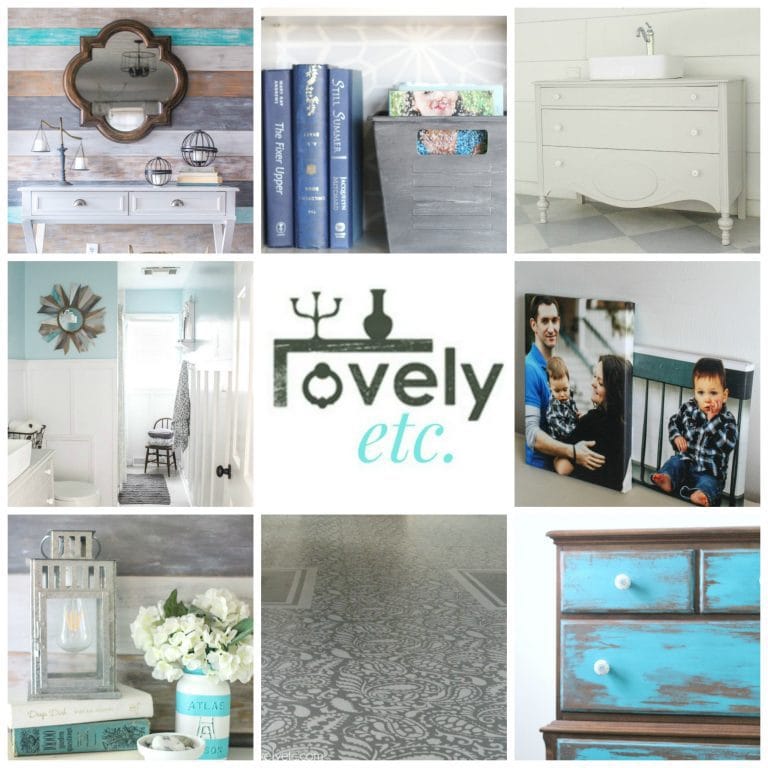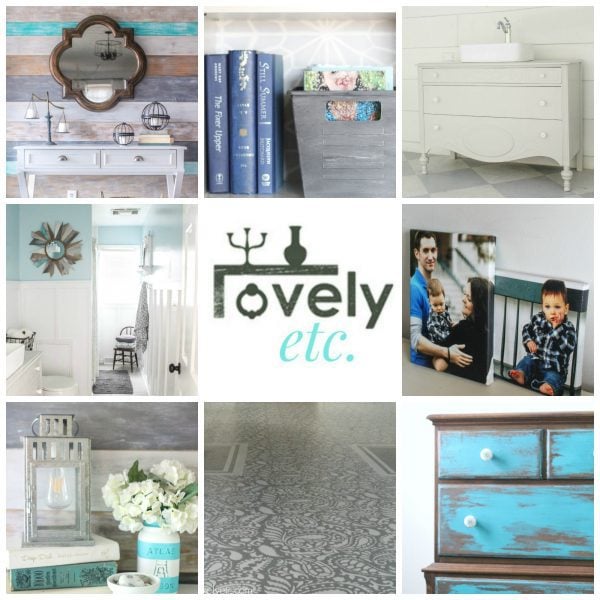 DIY Plank Wall
*
Upcycled Dollar Store Bins
*
Vintage Dresser Bathroom Vanity
Modern Farmhouse Bathroom Reveal
*
DIY Wrapped Photo Canvas
How to Turn a Lantern into a Lamp * Painted Plywood Subfloor * Easiest Way to Distress Furniture
I hope you will stay awhile and leave me a comment to let me know you were here. Or email me anytime at [email protected]. You can also find me on Instagram, Facebook and Pinterest.