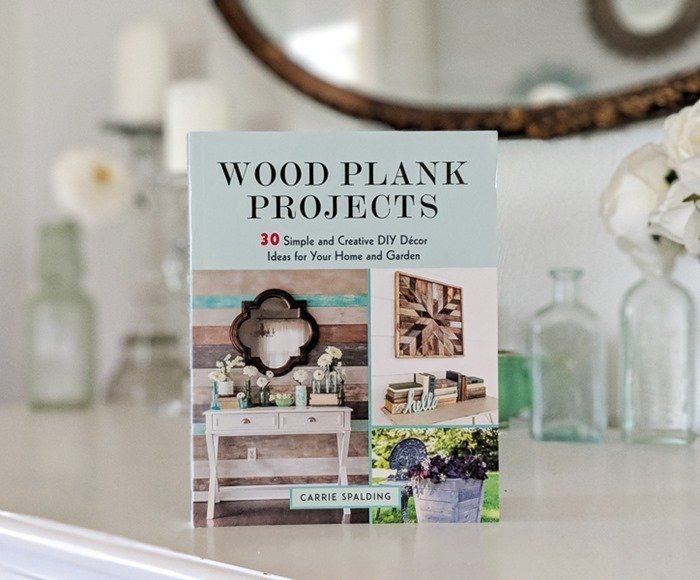 This post contains affiliate links which means if you make a purchase after clicking a link I will earn a small commission but it won't cost you a penny more. Click here to see my full disclosure policy.
Since starting this blog eight years ago, I have done many, many things that I never imagined I could do. I've painted floors and tiled showers and built furniture. I've created videos of myself and been in magazines and put myself out there in ways that scared the pants off me.
And now I can add one more great big, giant thing to that list. I've written a book! A real book that is in real bookstores and is available right now on Amazon!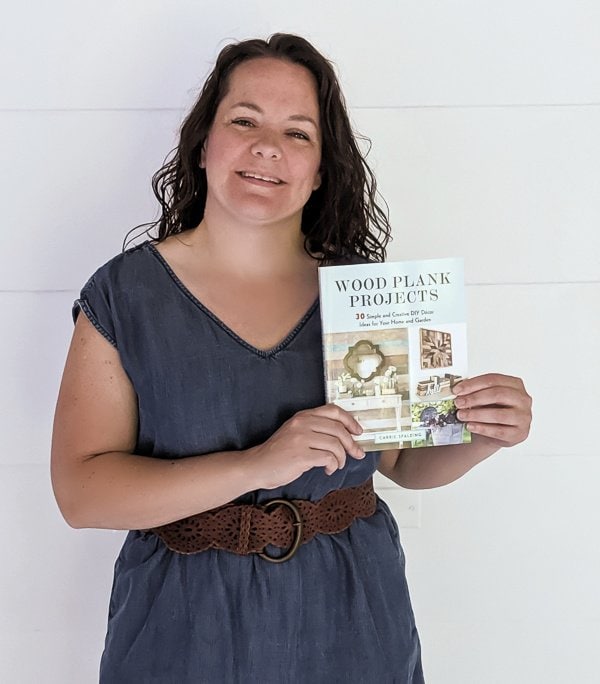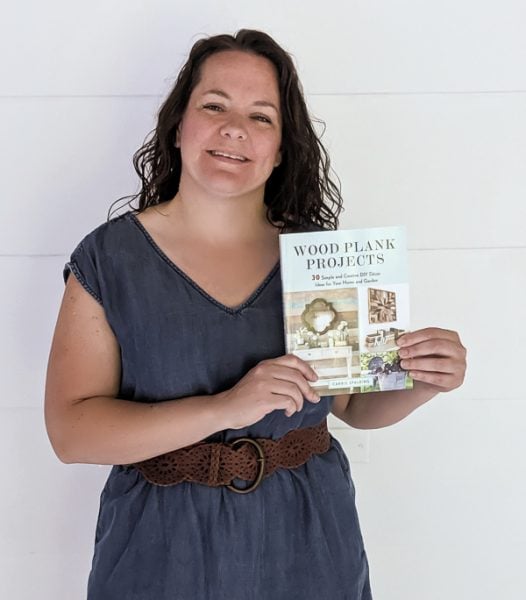 Wood Plank Projects
My book, Wood Plank Projects contains 30 DIY décor projects to bring warmth and personality to your home and garden. These projects use the most inexpensive wood planks available to make beautiful décor pieces that work with many different styles. And many of the projects don't require any special skills and can easily be completed in an afternoon.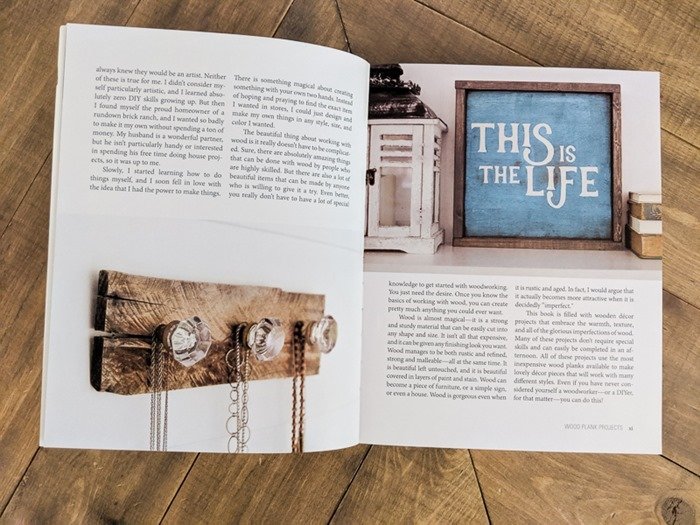 My goal was to make this book a truly useful resource for home DIYers. The first section of the book covers all of the basics – the best types of wood to use, where to find gorgeous reclaimed wood, how to make new wood look old, fabulous wood finishes, and what tools you will need.
Then comes the best part: the projects. There are projects for every level of DIYer from the brand new beginner to the confident DIY maven and every project is categorized by difficulty level so it's easy to find the right project to tackle next.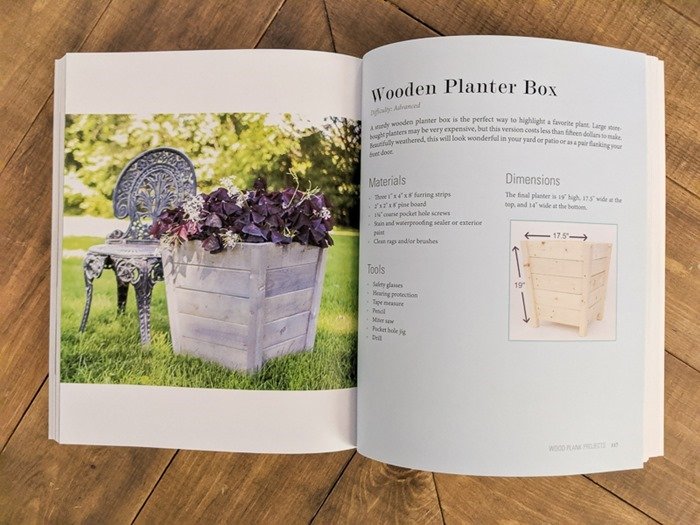 Each of the thirty DIY projects includes a full tutorial with step-by-step photos of the entire process. I hate when DIY tutorials are too vague and confusing to actually follow and try very hard to make my project tutorials as clear as possible!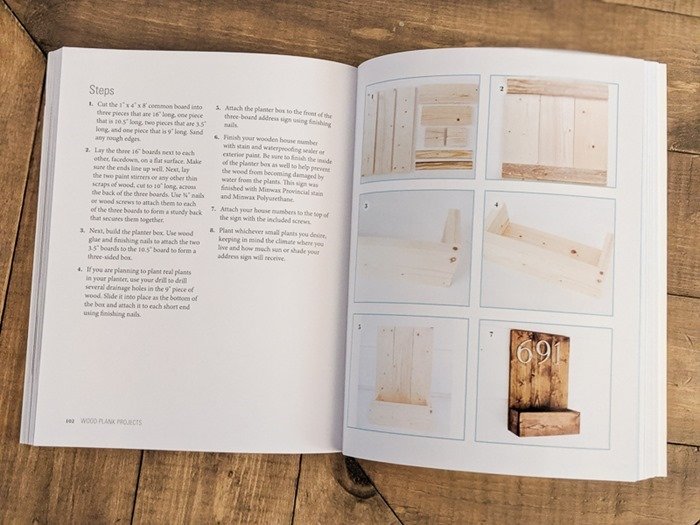 A few old favorites from the blog make an appearance in the book, but the majority of projects are brand new. And I am so excited to share them with you guys! Usually when I finish a project, I get to immediately share all about it, but I've had to keep quiet about all of these new projects since last fall and it has been tough!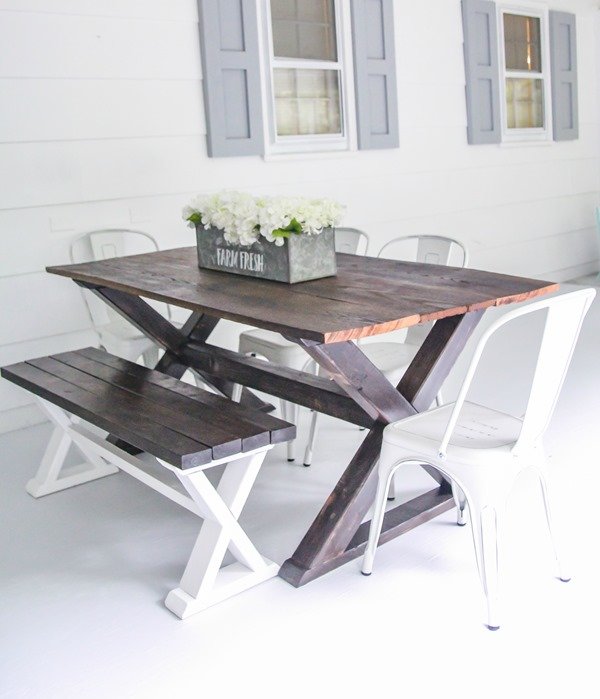 Table, bench, and shutters are all projects from the book.
Wood Plank Projects is available to order on Amazon now. And I would love your help in getting the word out to all of our fellow DIYers. If you could take a moment to share this post on Facebook, pin it on Pinterest, or simply mention it to a like-minded friend, I would be super grateful.