I have a very fun vintage locker update to share today. I picked up these dirty, beige lockers this past summer at a yard sale for five bucks. I love the industrial, vintage vibe lockers can give a space and I even have a
great set of lockers
in my bedroom that I redid earlier this year.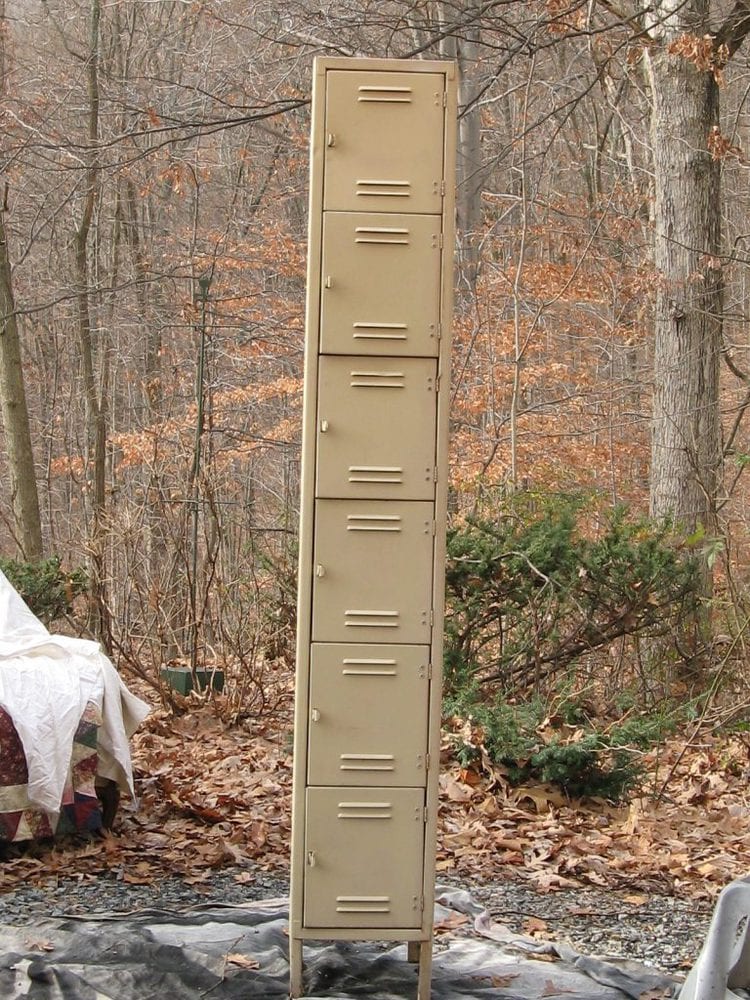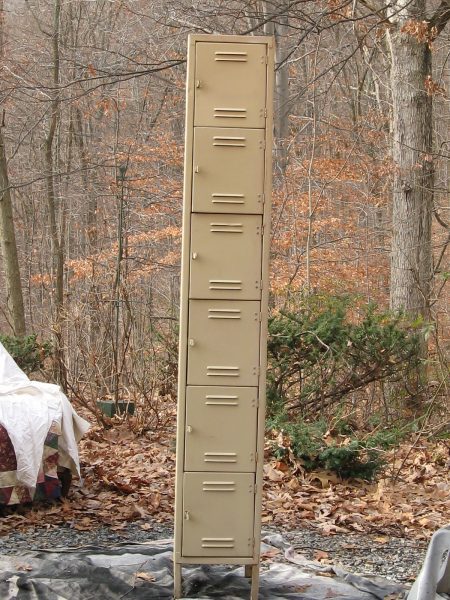 But these guys were pretty blah to begin with. They didn't even have numbers! So I decided to really make them stand out with an oversized graphic. I knew the right graphic could really add some major style. And I found the perfect arrow on an old weathervane graphic at The Graphics Fairy.
Of course, I had to make the arrow huge to work on these lockers. I unrolled a loooong section of contact paper the same height as the lockers and drew my arrow design onto it free-hand. I then used an exacto knife to cut out the design. After spray-painting the lockers white, I stuck my contact paper stencil on the front and stencilled on the arrow design with some pretty turquoise paint.
From blah and beige to tons of personality.
Now I am off in search of more lockers (can you have too many?)
Has anyone else used an arrow design on a project? Or seen any great arrows lately? If so maybe you can point me toward them. (Sorry – I just couldn't stop myself on that one).