Work on the bathroom reno is officially underway! Woo-hoo! This has been a long time coming and I cannot wait to have a bright, shiny new bathroom. But for now I'm sharing an awesome way to get super cheap towel hooks. And I'm marking the first bathroom project as done!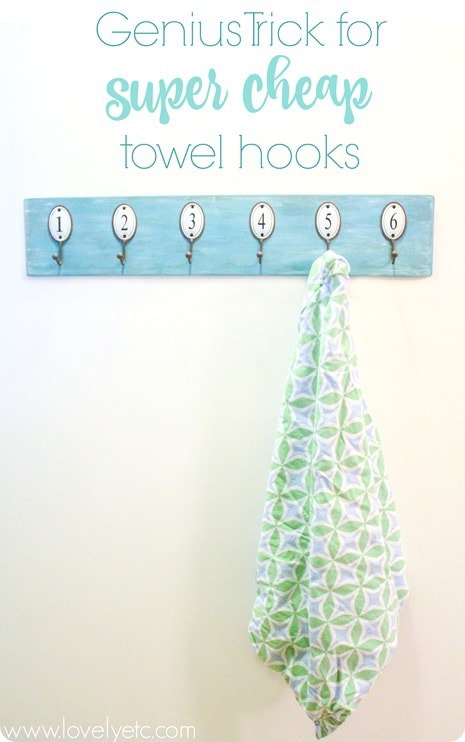 When we bought this house, there was basically an entire colony of towel bars in the bathroom. The previous owners were clearly very concerned with making sure they would have somewhere to hang their towels. I believe there were 4 long towel bars and 5 random hooks in addition to a ring for the hand towel. For a fairly small bathroom, it was insane.
Personally, I'm really not a fan of towel bars anyway. Towels are constantly slipping off into the floor and they never seem to fully dry when they are all folded up. So they all had to go. But we clearly needed somewhere to hang wet towels. (Especially since my husband would prefer to just throw his in the floor if given half a chance.)
So I was on the lookout for some cheap towel hooks. One day I was scoping out the aisles of Marshall's, making sure there wasn't anything amazing I just had to have, when I saw this.

Those enamel number hooks were perfect. And the whole thing was only $7.99. Score! The problem? This little board was only about 18 inches long. It would have looked like ridiculous hanging on the long wall in our bathroom. Not to mention there wasn't really space between each hook to actually hang towels on it.
Luckily a lightbulb went off in my head. Why couldn't I just replace the board with a larger one? Genius! This way I was able to get 6 adorable hooks for only $8, which is way less than they would cost if I had bought them somewhere individually.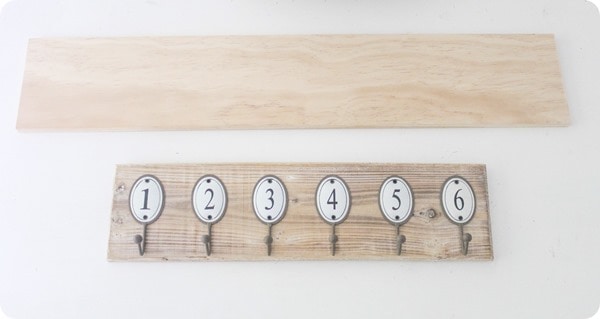 I cut a 30 inch piece off of a scrap piece of wood from my stash, but you could also just buy a precut board from a home improvement store if you didn't feel like messing with a saw. I painted it with layers of gray and turquoise paint until I was happy with the color. And then it was as simple as unscrewing the hooks from the board they came on and attaching them to my new board.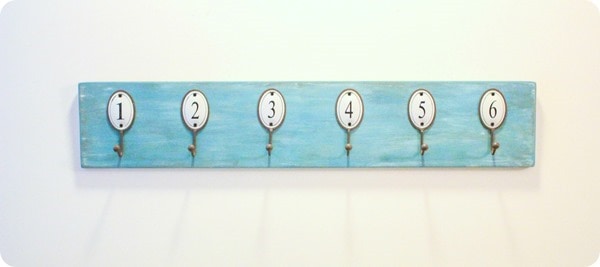 And we've got hooks!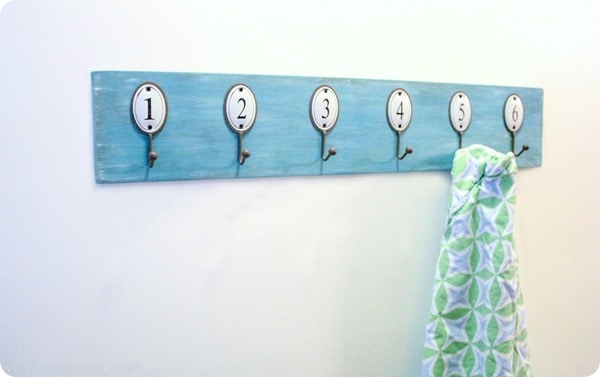 Now I realize this may not be an earthshattering, but it has my brain spinning with other possibilities. There are so many times you could buy a complete piece more inexpensively than paying for each part.
You could buy a horrible, cheap piece of furniture at a yard sale to get the gorgeous hardware. You could buy an ugly piece of art for the nice frame. And you could buy an old beat up sink to get the nice faucet that is still attached. And then of course donate or sell whatever parts you didn't need. So many possibilities and such a genius money-saver! I can't wait to try this trick out this summer when yard sales and estate sales are everywhere.
In the meantime, here are a few other somewhat genius ideas for you.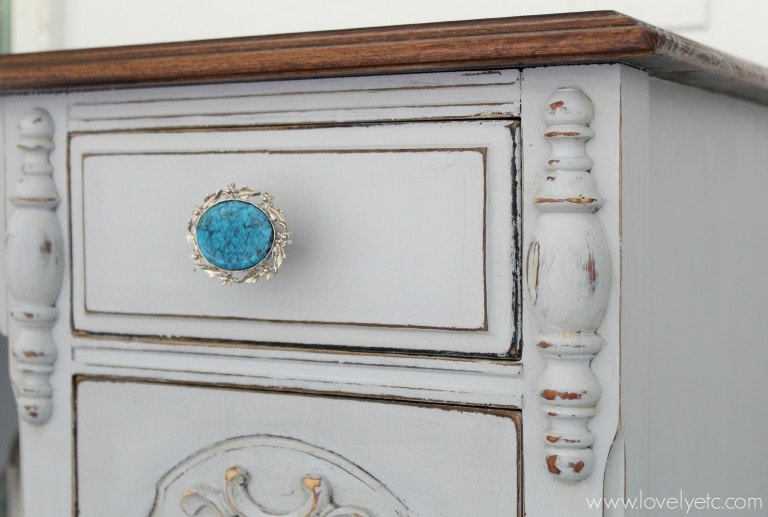 Turn old jewelry into amazing hardware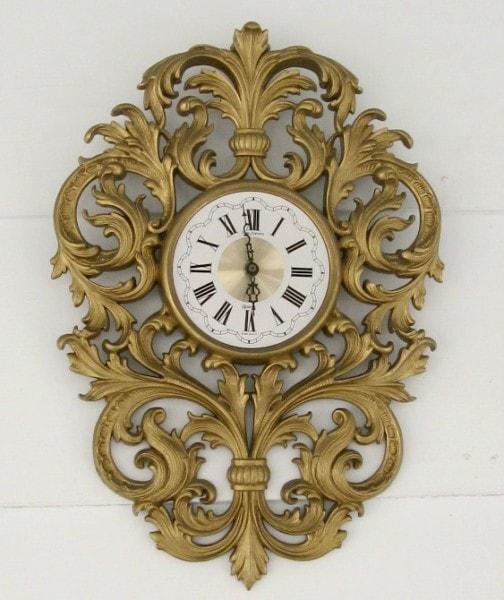 Turn a hideous clock into an amazing mirror