I am so excited about spring! Every time the sun shows its face or the temperature rises a few more degrees, I do a little happy dance. And you can bet I am anxiously awaiting those first fresh green sprouts that mean winter is finally done.
I wanted to add some new touches of Spring to the house, but I was a bit stumped at first. I don't really decorate for any holidays other than Christmas. There's nothing wrong with cute little Easter bunnies and beautifully dyed Easter eggs; they just aren't for me. So when you take away the cutesy stuff, what does that leave for spring decorating?
To be honest, I was kind of at a loss, so I started thinking about what it is I love about Spring so much. The crisp, clear air. The pale sunshine. The return of color. The tiny new buds on the trees. The songbirds. The daffodils. The beautiful weeping cherry trees and Bradford pear trees. Those are the things I wanted reflected in my spring decorating.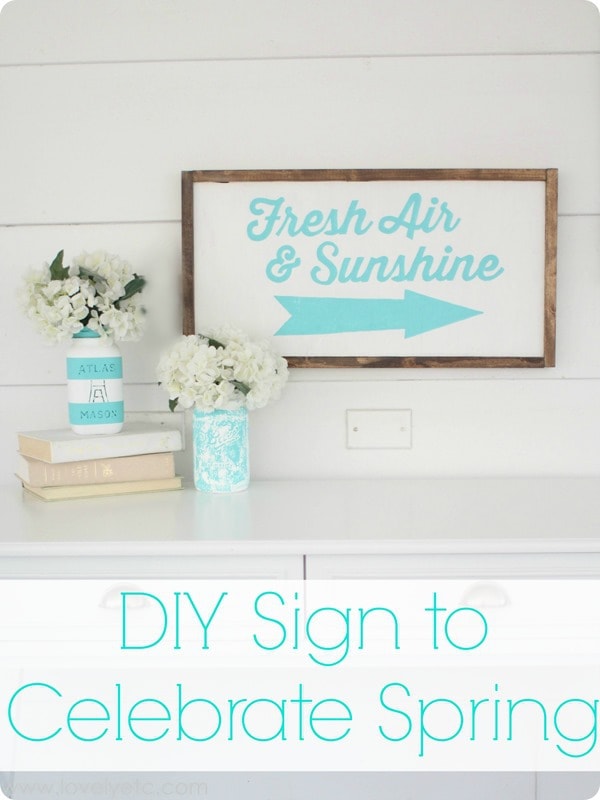 Fresh air and sunshine – pretty much the two best things ever. Be sure to stick around after the tutorial because I've got tons more spring inspiration for you.
This post contains affiliate links – you get to buy stuff you want and support Lovely Etc. at the same time. See my full disclosure here.
Materials needed for DIY Sign
Plywood – My sign measures 1' x 2' and I used 1/4 inch birch plywood. To make things extra simple, I had the wood cut at Lowe's when I bought it. (Or you can grab a pre-cut piece from Amazon).
Wood for frame – 1" x 2" x 8'. Again, I had it cut in the store – 2 two foot lengths and 2 13.5 inch lengths
White paint (Americana Décor Chalky Finish in Everlasting)
Aqua paint (Americana Bahama Blue)
Stain (Minwax English Chesnut)
Sandpaper
Paintbrush
Rag
Hammer and finishing nails
Making a DIY Sign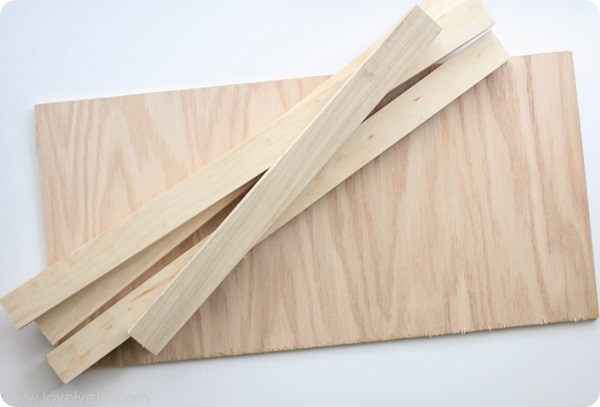 I started by lightly sanding the cut edges to smooth everything. Then I painted the plywood with two coats of white paint.
While the paint was drying, I stained the wood for the frame, rubbing the stain on using an old t-shirt as a rag.
I designed my sign using PicMonkey using the font Grand Hotel. If you are making your own sign, you can print the three pictures linked below full size, in portrait mode.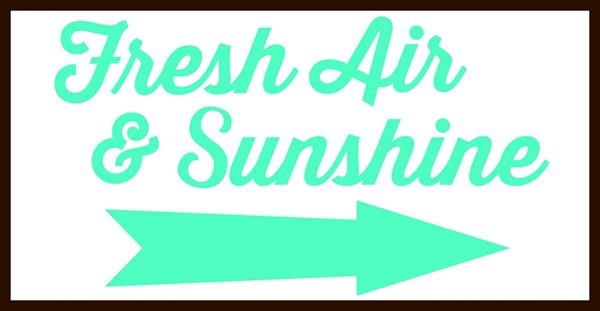 You can easily transfer the design to your painted board by rubbing pencil lead on the back of the papers. Just tape them to the board and trace the outlines of the letters. When you remove the papers, the letters will be outlined in pencil on your board. (Confused? You may want to read this for more details on exactly how to do it.)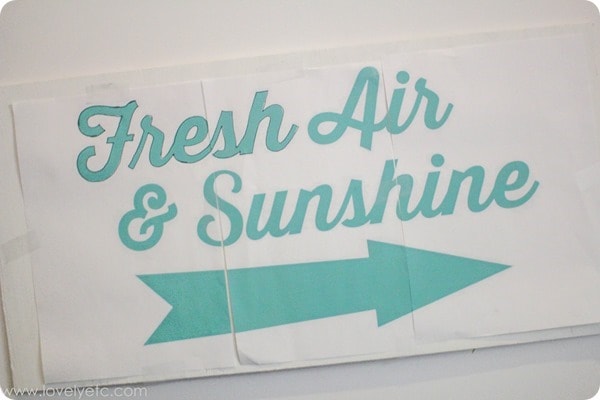 Use a small paintbrush to fill in each letter and the arrow. Once it is dry, lightly sand the letters.
I made the frame simply by nailing each corner together with two finishing nails. The sign itself is held in place snugly without any additional nails.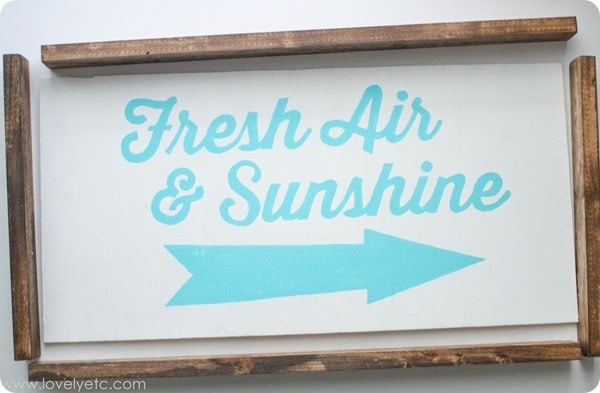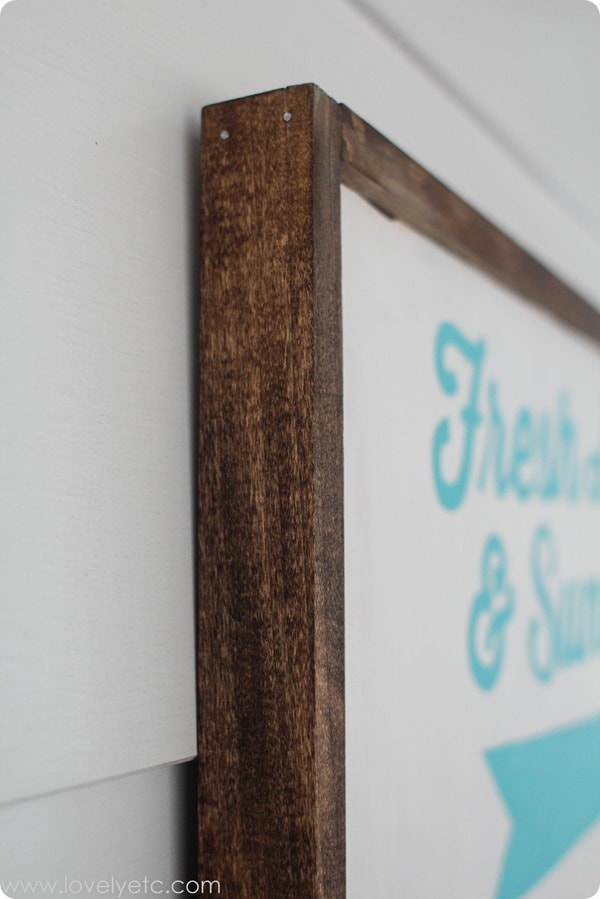 This spring I intend to be outside enjoying the fresh air and sunshine as much as possible with my boys, so I tossed in an arrow as a polite reminder. Fresh Air and Sunshine right this way!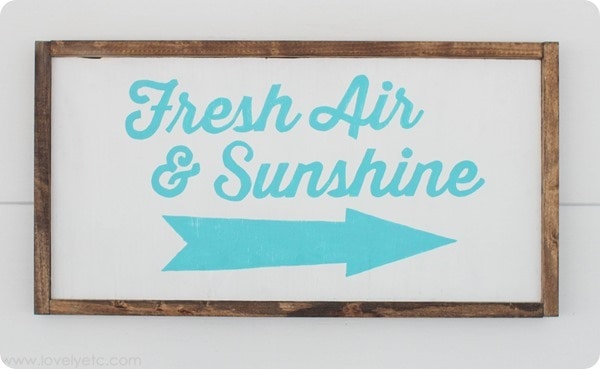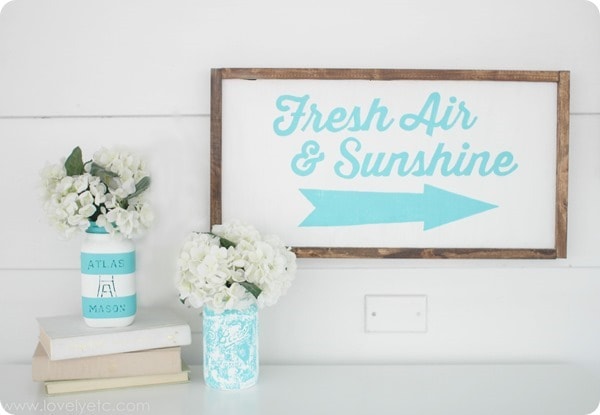 If you're interested, I've got tutorials for that striped mason jar and paisley mason jar as well.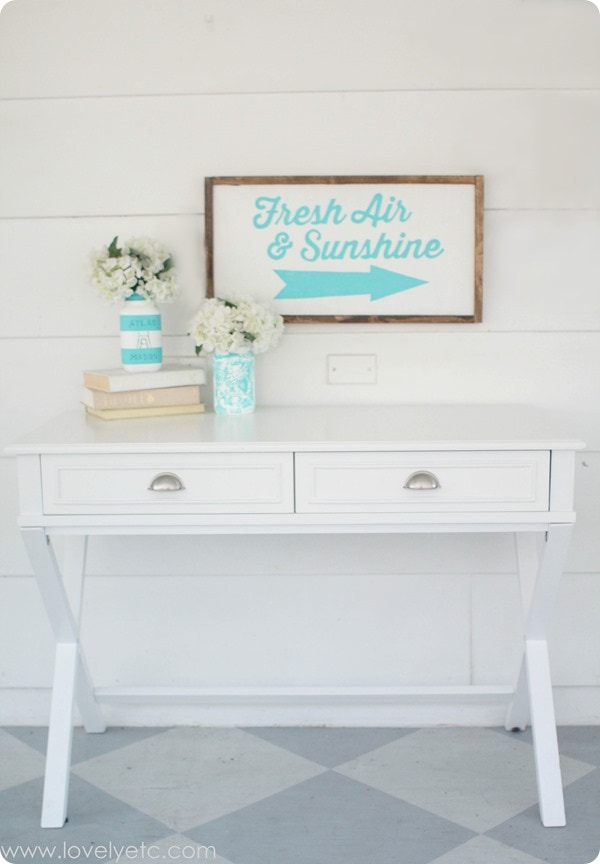 I haven't decided where my little sign will find it's home yet. For maximum usefulness, it should probably be stuck right in front of the TV or on top of my phone as a handy little reminder of what's going on outside. But I'm pretty sure I can find somewhere a bit more decorative for it.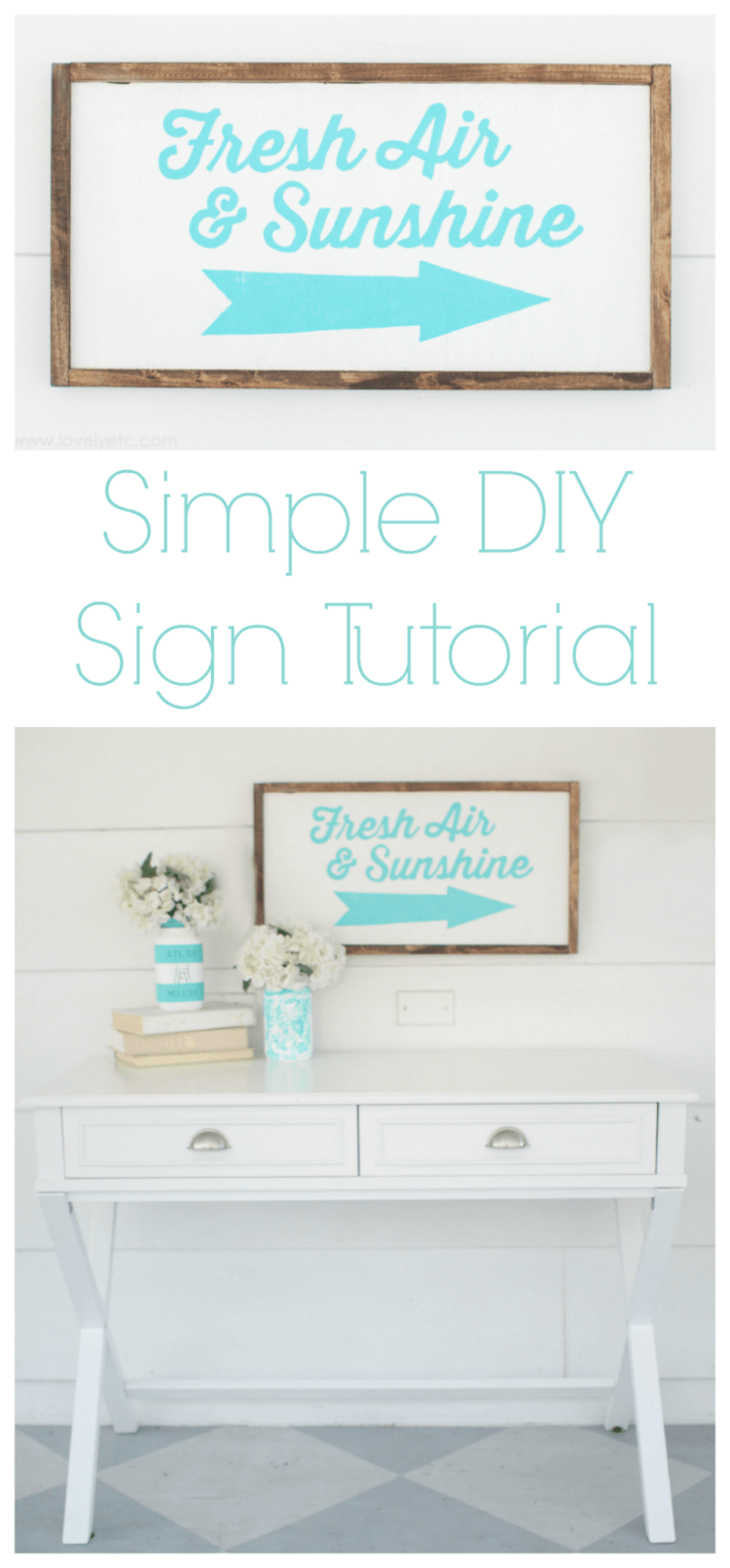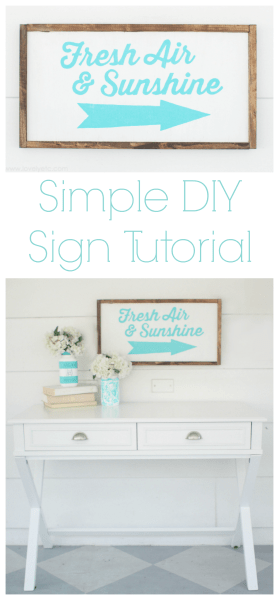 Looking for more spring goodness? I'm joining forces with Hometalk and a bunch of other creative bloggers to bring our best spring DIY inspiration.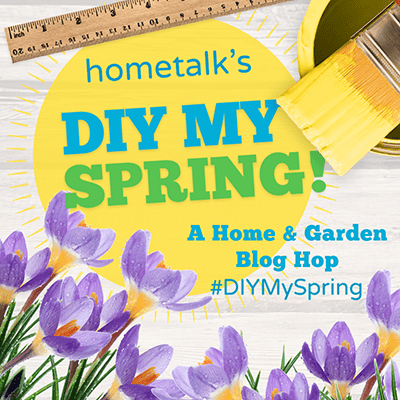 Check out the links below for tons more spring ideas.