I really didn't set out to give our foyer a full makeover, but I guess it did deserve one being the ugliest room in our whole house and all. It all started with the plank wall – which turned out ah-mazing. And of course made everything else look that much worse.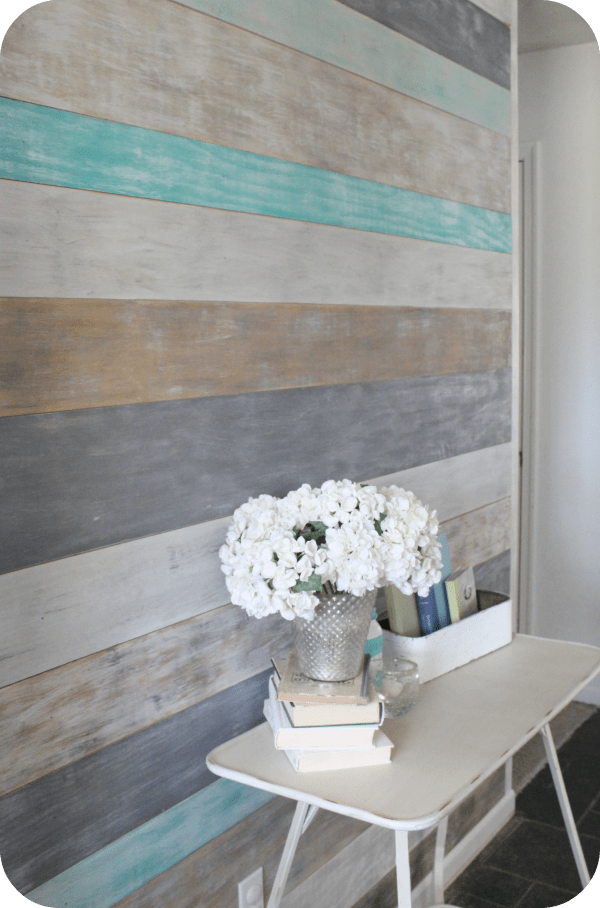 That led to the $20 lighting upcycle.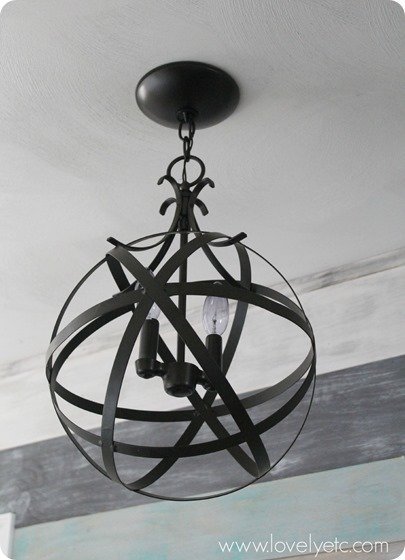 Once that brass lantern was gone, I was itching to kick the big shiny brass front door hardware to the curb as well. I considered just spray-painting the doorknob, lock, and peephole we already had with some oil-rubbed bronze spray paint to match the new light fixture. But that didn't actually seem like the best idea. We constantly use that door and I had a feeling a spray painted door knob just wouldn't hold up. Plus how do you spray paint a deadbolt without getting paint in the lock. I suppose you could put the key in the lock when you paint, but only if you want an oil rubbed bronze key!
So in the end, I got a new oil rubbed bronze doorknob and deadbolt and spray painted the peephole and doorknob backer plate. That alone made a world of difference. But I also wanted to add a little drama so the door itself got painted too. Of course, my first thought was to paint it aqua, but really there are only so many things in one house that can be aqua! I've seen lots of gorgeous black doors lately and love the dramatic look – but black is not for me. So I went with charcoal gray – and I love it.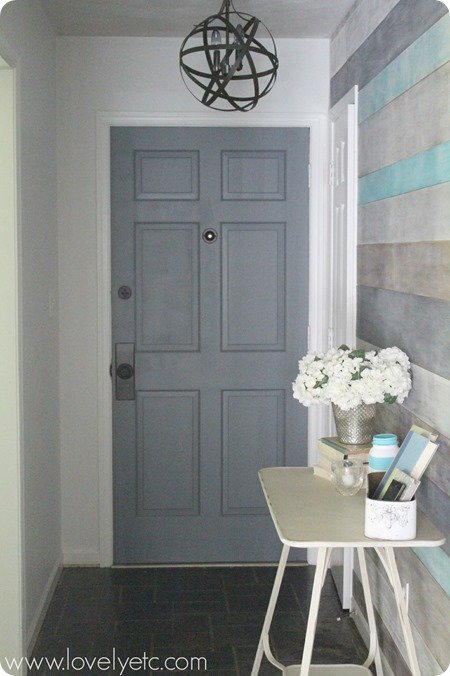 It adds just the right amount of drama and goes perfectly with the plank wall.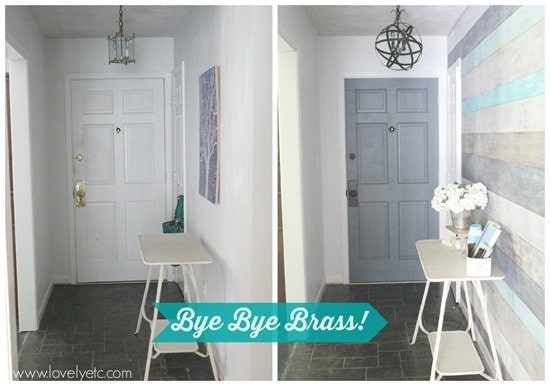 This little foyer is starting to look quite – dare I say – beautiful. After five years of loathing the sight of this room– the very first one you see when you walk in, I finally love it. It just needed a little more personality and a lot less brass!
Check out more of this room including tutorials for the plank wall: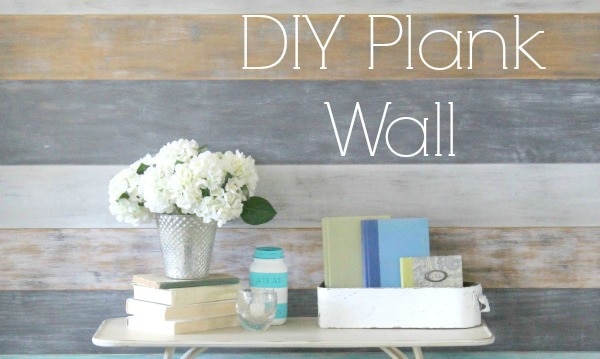 Easy and Inexpensive DIY Orb Chandelier