There is something I absolutely love about vintage toys. They don't light up and make crazy noises and they're made of things like wood and metal instead of cheap plastic. And even better, simple vintage toys can be so fun to repurpose!
I found this awesome old wooden truck last week at a church yard sale. It is big – around two feet long – and very sturdy. There was something about it that I absolutely loved so I snapped it up.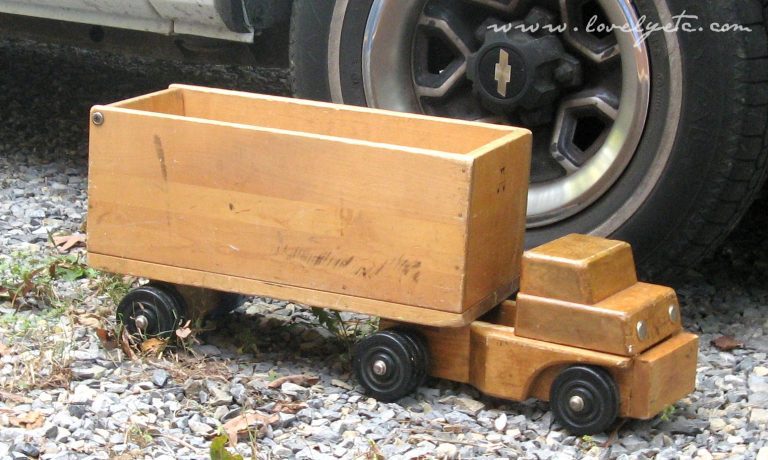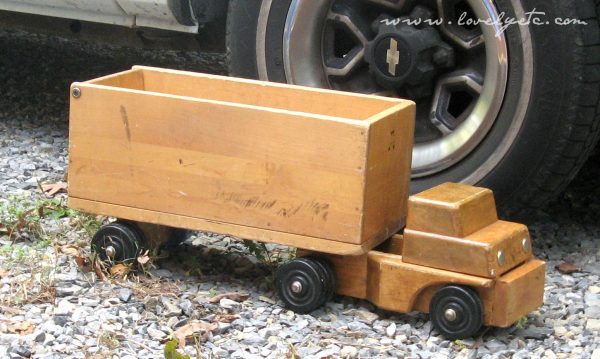 It was pretty banged up from lots of years of use and at first I was planning to paint it a nice bright color. But the thing I really love about it is that it is made of wood, not plastic like other toys. And I didn't want to cover that up. So I decided to really embrace the wood and stain it instead.
I sanded off the old finish first. Since this is fairly small, I sanded it by hand but you could always use a palm sander for the flat parts to speed things up. I started with 100 grit sandpaper and then went over it again with 150 grit. It was a bit of a pain getting in all the little corners of the inside of the truck bed, but all in all the sanding went pretty quickly.
Then I used an old rag to stain the whole thing with dark walnut stain followed by a few coats of wipe-on poly to seal it. I absolutely love how it turned out. It would be still be a fantastic toy truck for a little girl or boy to play with, but I think it could be used all kinds of ways now.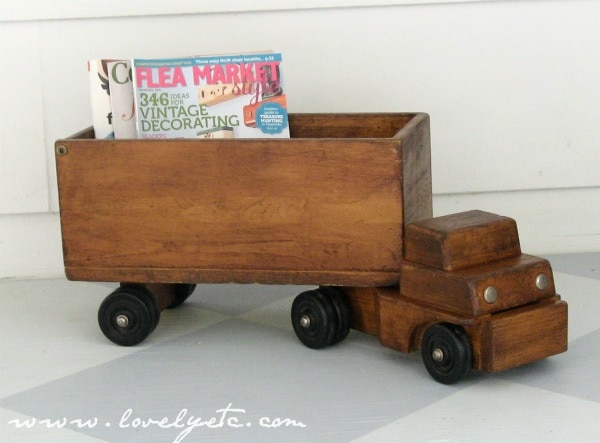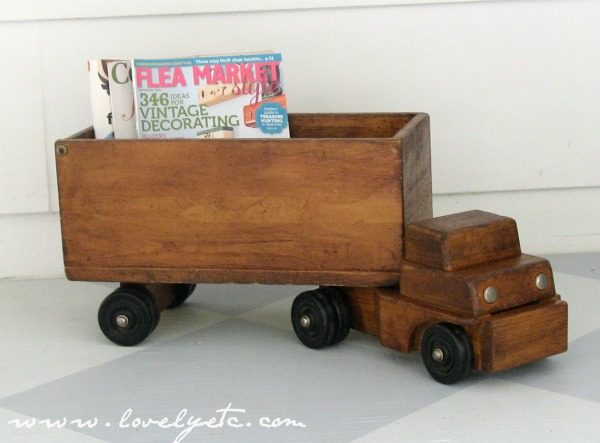 I could see it in a bathroom holding extra towels and toilet paper. Or on a porch planted with flowers. I chose to use it as a cute magazine holder.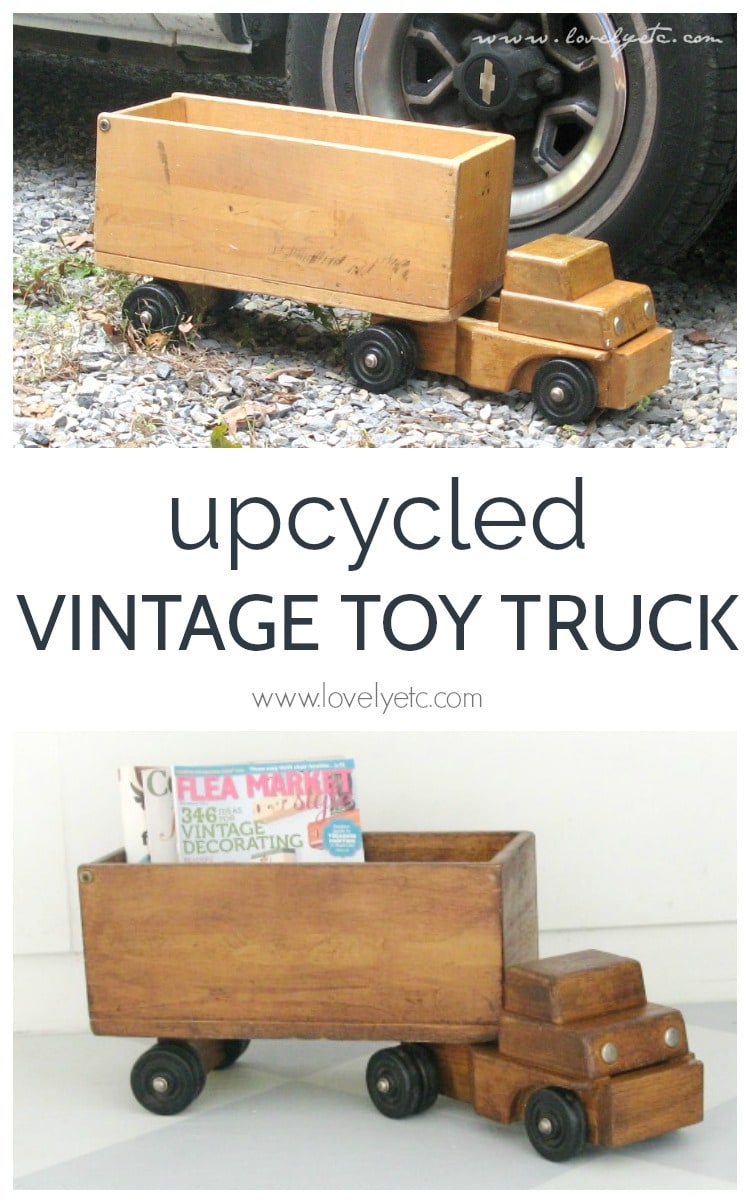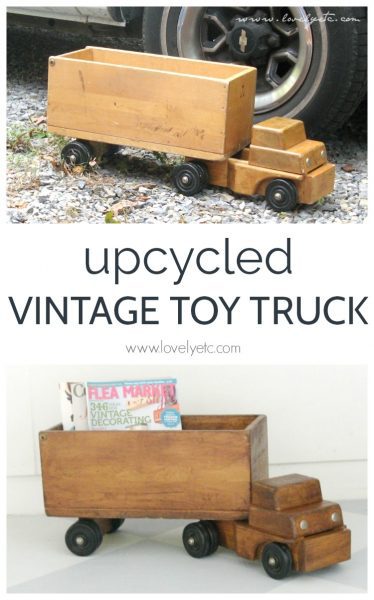 What do you think? Anyone else going to be adding wooden trucks to their thrifting list from now on?