I am loving buffalo plaid Christmas decor this year! I recently made a gorgeous DIY buffalo plaid Christmas wreath and I loved it so much, I decided to make an ornament version as well.
This DIY buffalo plaid Christmas ornament is quick and easy to make and will be gorgeous on your tree this year.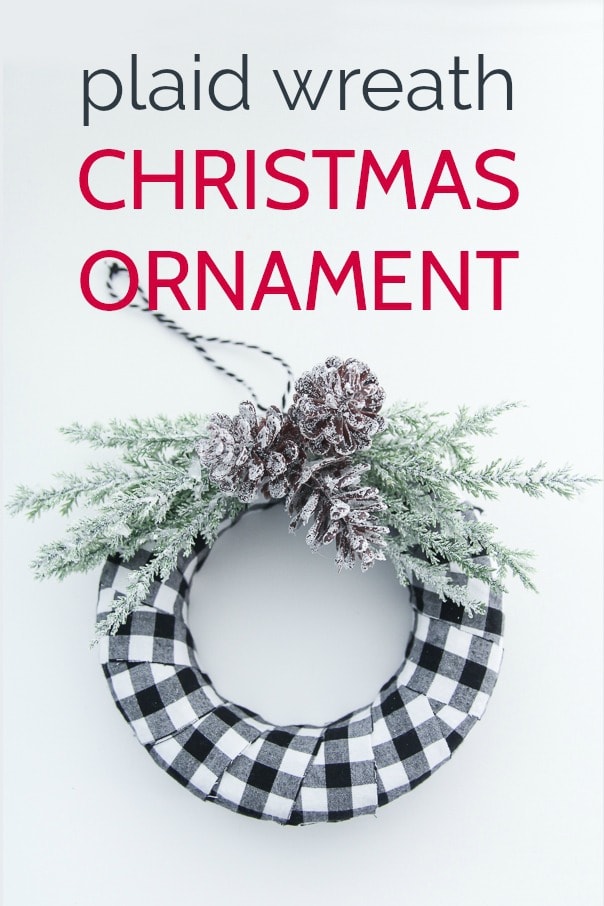 This post contains affiliate links which means if you make a purchase after clicking a link I will earn a small commission but it won't cost you a penny more. Click here to see my full disclosure policy
Materials for Buffalo Plaid Christmas Ornament
plaid shirt or plaid ribbon or fabric with a small plaid pattern
straight pins
scissors
pine cones and greenery
How to make a DIY Buffalo Plaid Christmas ornament
For this ornament I used a child's plaid shirt with a small scale plaid pattern, but plaid fabric would also work well. This black and white buffalo plaid ribbon would also be perfect for this. (Michaels also has some similar ribbon right now but it is selling out fast so if you want some you'd better grab it!)
This plaid has squares that are 1/2 inch in size and the wreath form is six inches in diameter.
The first step is cutting your fabric pieces into uniform strips. Wrap each strip around the wreath form, pinning it in place as you go.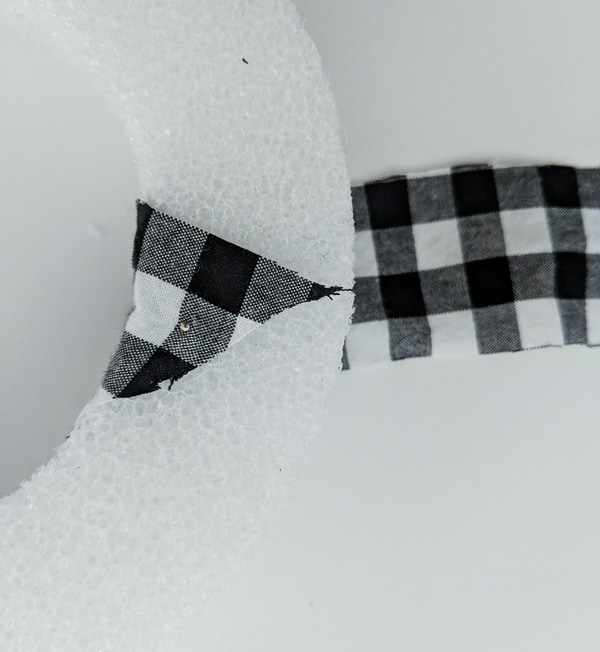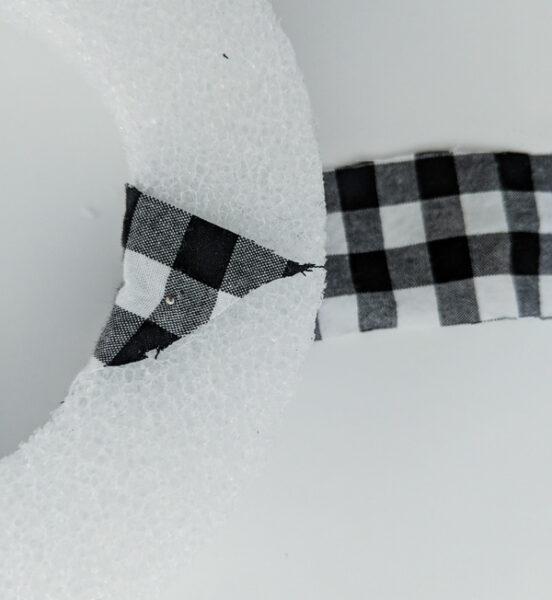 If you are using ribbon, you wont' need to cut it into strips first, you can simply start wrapping it around your wreath, pinning it in place as you go.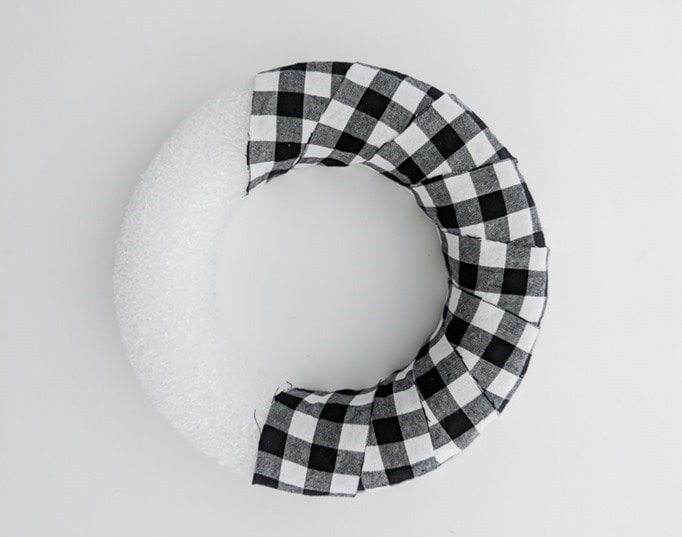 Once the ornament is fully covered, you can attach whatever decoration you want. For this ornament I used a few small pinecones and pine branches.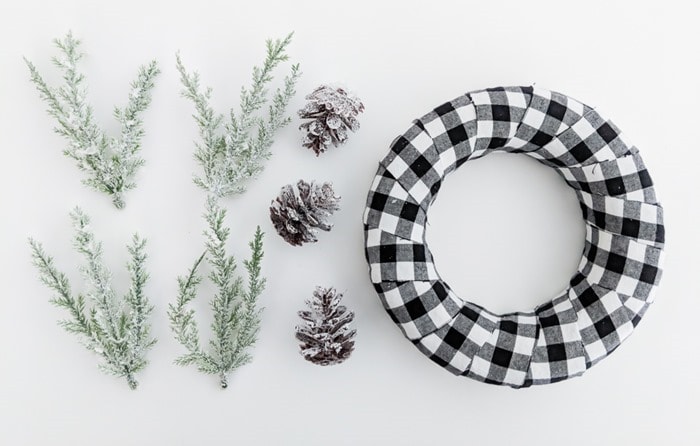 I attached the pine cones and branches using a hot glue gun.
I finished the ornament off with a piece of black and white Baker's twine for hanging.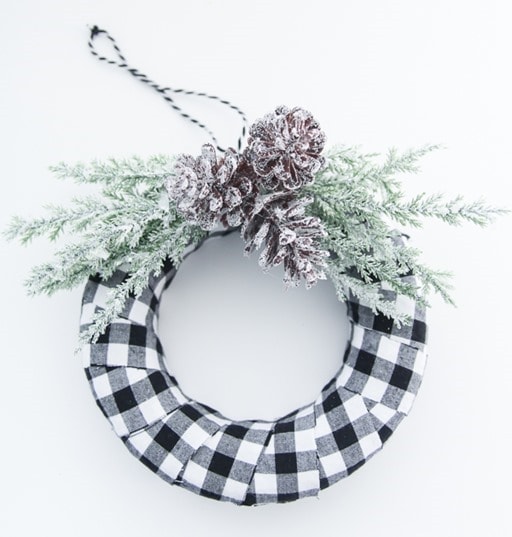 It turned out really cute and only took about ten minutes to make.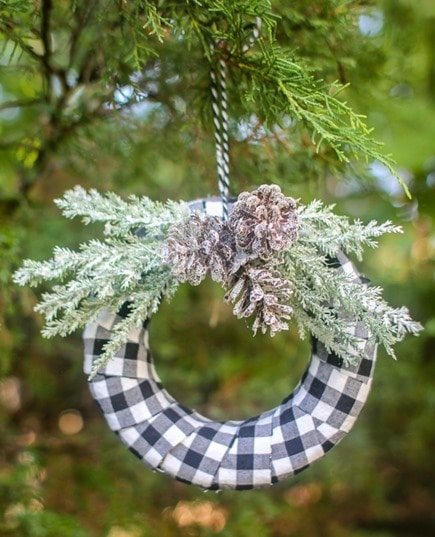 This makes a sweet ornament for the tree, but it is also adorable used as a mini wreath to hang on the back of your dining chairs, on a small mirror, or anywhere else you want to add a touch of subtle Christmas cheer.
And if you are loving buffalo plaid as much as I am, you are going to want to check out my other DIY plaid Christmas decor:
DIY Buffalo Plaid Christmas Wreath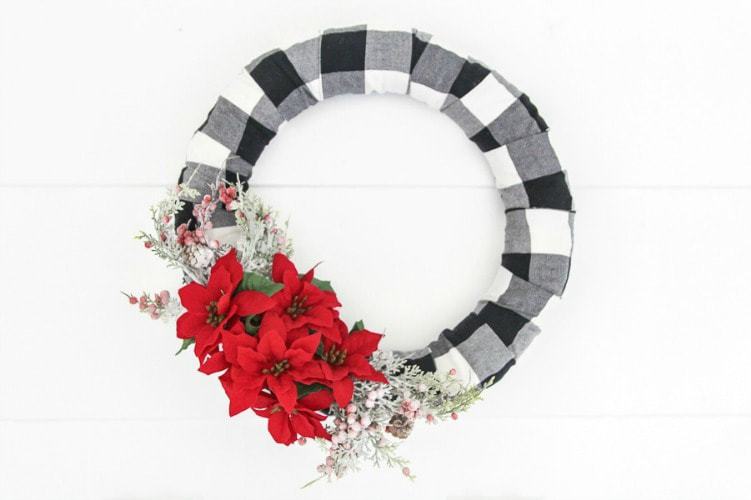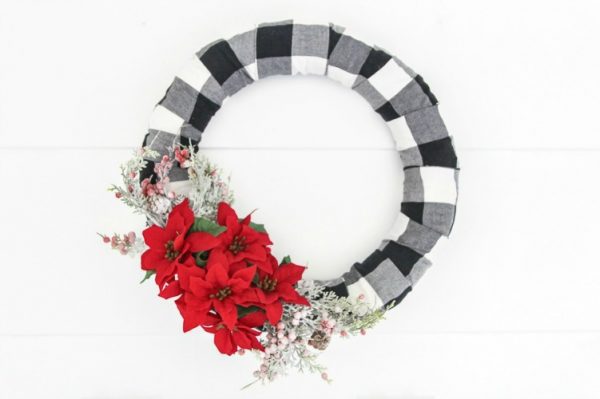 Buffalo Plaid Christmas Ornament with a Twist
Decorating a Colorful, Cozy Christmas Tree (with plaid ribbon!)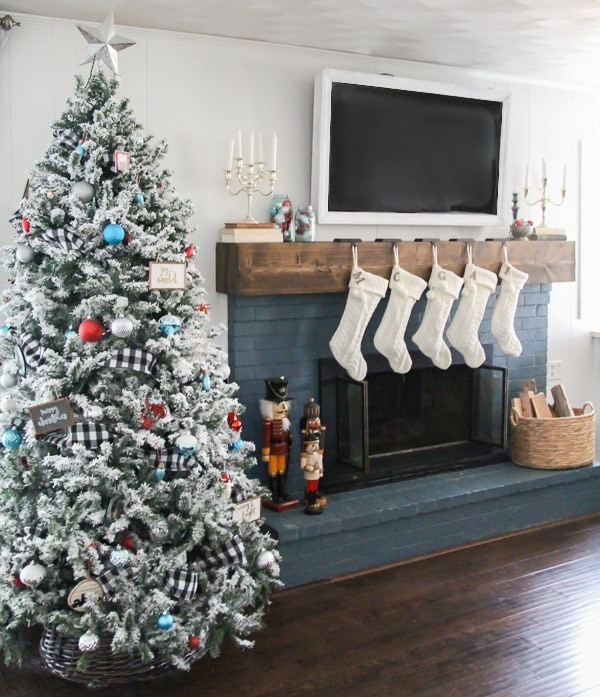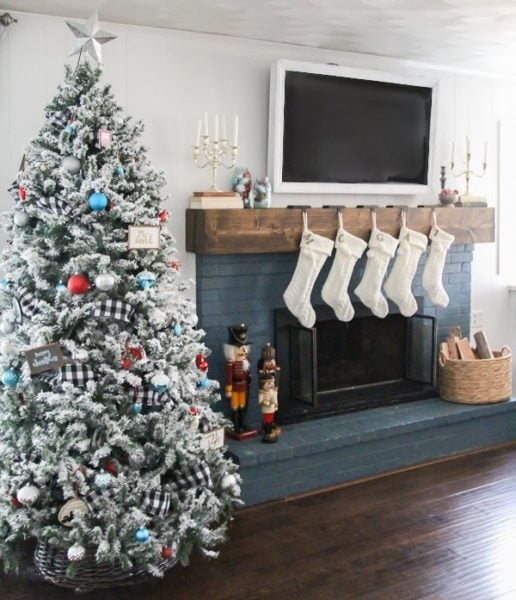 Merry Christmas!