Every year I can't wait to make a few handmade Christmas ornaments to add to our tree.  This year I'm starting things off with a super cute buffalo plaid ornament with a fun twist – it has a pocket! This cute little upcycled Christmas ornament has a tiny pocket on the front that's the perfect size for tucking in a mini candy cane, a note to Santa, or a small gift.  Plus it makes an absolutely charming gift card holder.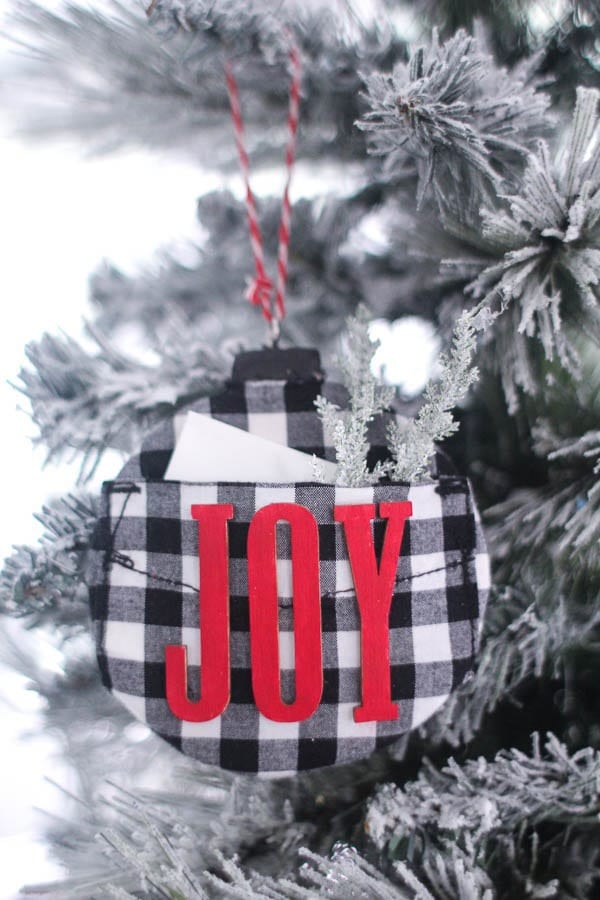 And I'm thrilled to be participating in the fourth annual Handmade Christmas Ornaments Blog Hop hosted by An Extraordinary Day, The How to Home, and Celebrating Everyday Life.  Every year I am blown away by the adorable, creative ornaments shared and this year is no different.  You can see everyone's fabulous ornament ideas at the bottom of this post.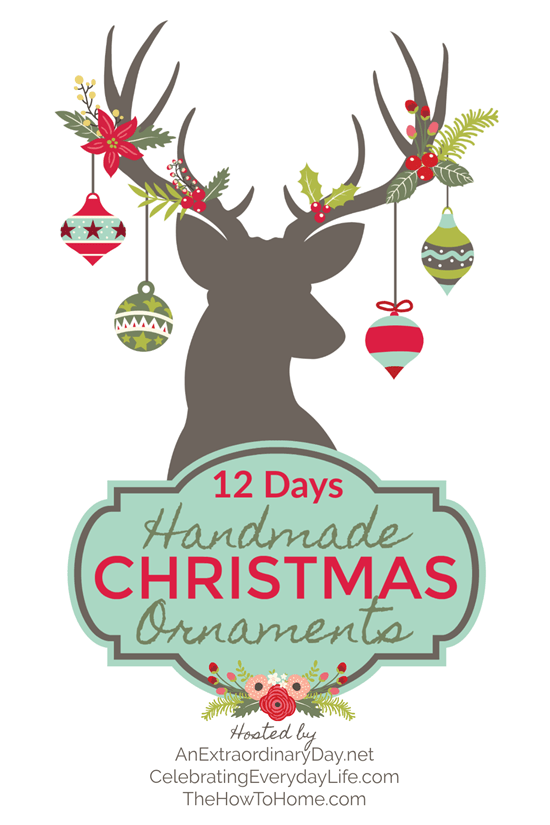 My own little ornament began when I repurposed part of a little plaid shirt for another DIY project.  I had plenty of the shirt left over and I knew I could figure out a creative way to use it all.  When I saw the cute little pocket on the front, a lightbulb went off.  I knew it would make a fun ornament.  I mean pretty much everything is better with pockets, why not ornaments too!
This ornament is really simple to make.  It only requires a few supplies and takes less than ten minutes.  And best of all (for me anyway), no sewing!
I know it's early for Christmas crafting, but what can I say.  Seeing everyone's handmade ornaments is really getting me excited about Christmas.  My boys will be 1, 3, and 6 this Christmas and there is just nothing like the joy of little children at Christmas time.
Ready to see just how easy this ornament is?
This post contains affiliate links which means if you make a purchase after clicking a link I will earn a small commission but it won't cost you a penny more.  Click here to see my full disclosure policy
Materials for Plaid Christmas Ornaments with Pockets
pocket from a child's plaid shirt – if you don't have any outgrown shirts from your own kids, you can find them for a couple of bucks at thrift stores or kids consignment stores
scissors
small wood or chipboard letters  (the set I used is from Michaels)
red paint and paintbrush
black paint pen or black paint
How to make a Plaid Christmas Ornament with Pockets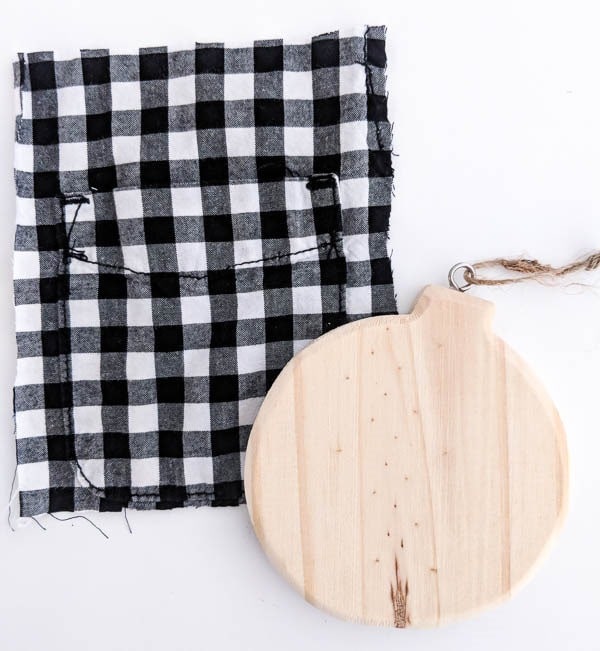 This ornament really is incredibly simple to make.  If you're having trouble finding a good plaid shirt to use, try hitting up a kids' consignment store.  The ones near me are packed with little plaid shirts this time of year and they are only a few dollars each.
Cut around the pocket and figure out exactly how you want to place it on the ornament.  Trim off the excess fabric, leaving about an inch border around the ornament. Wrap the fabric around the ornament, attaching it to the back with your hot glue gun.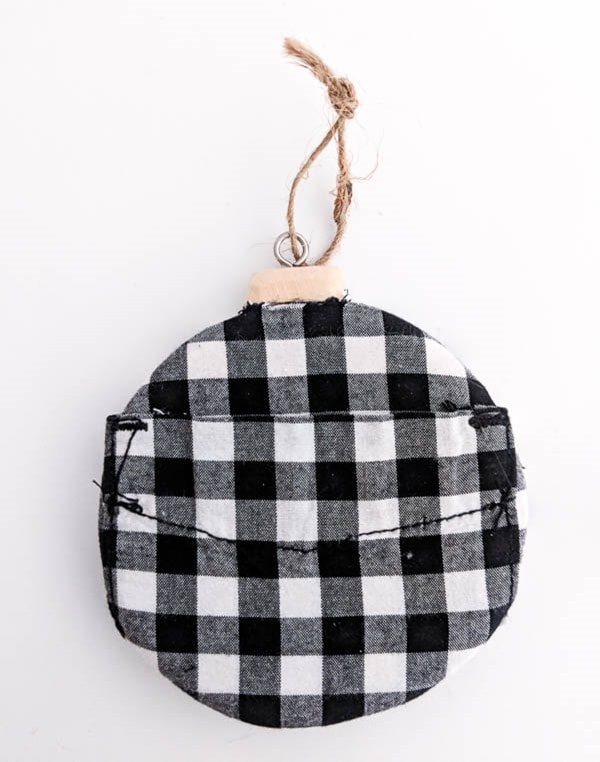 When you get to the top of the ornament, you can cut off the fabric around the ornament 'hanger.'  I used a black Sharpie oil based paint marker to color the top of my ornament but you could also use paint if you prefer.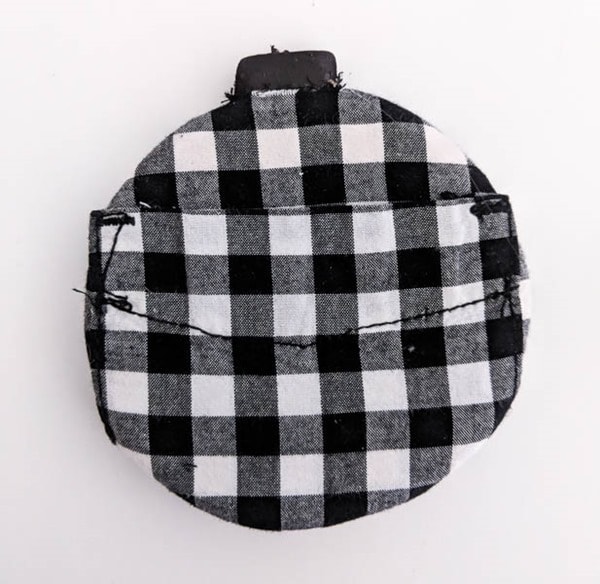 The back will probably look pretty messy with the glued edges.  An easy way to fix that is to cut a circle of leftover plaid fabric and carefully glue it over all of the messy edges.
To decorate my pocket, I added the word joy.  I painted some small wood letters red and then attached them to the front of the pocket.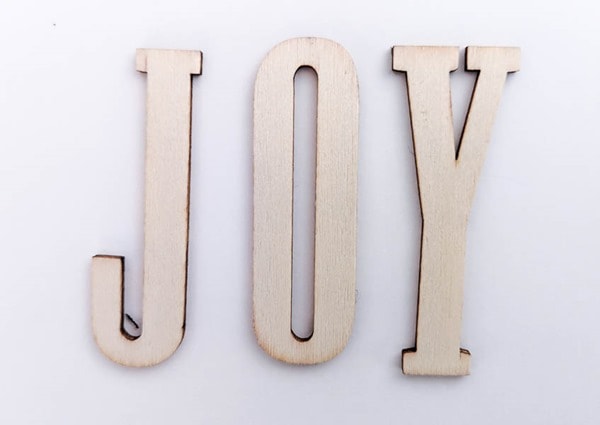 Lastly, I replaced the rustic twine that came with my ornament shape with baker's twine.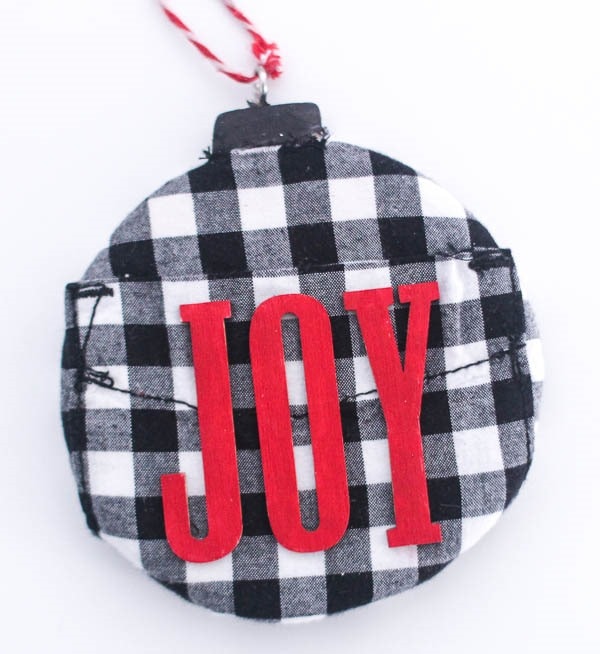 Look how cute it is!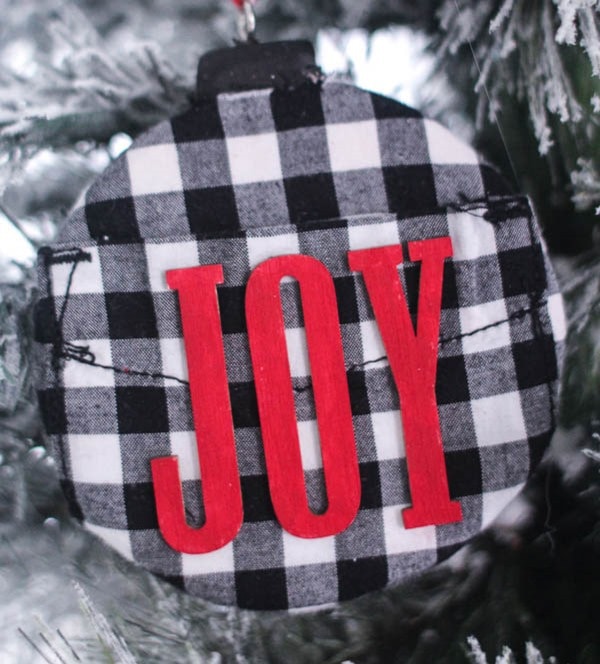 And with a note and a few little branches tucked in the pocket it is even more darling!  I really wanted to stick some mini candy canes in there, but it's a bit early for them to be in stores. :)
Not only is this a fun ornament, I also think it would make a fantastic gift card holder.  I'm always looking for creative ways to give gift cards that are a bit more creative and heart-felt than a plain envelope.  This sweet ornament would be the perfect thing.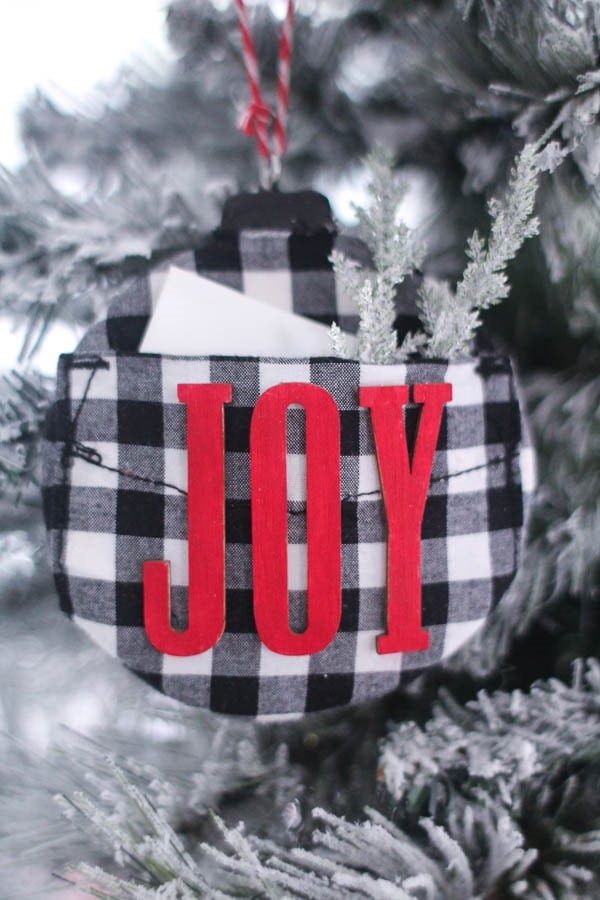 I'd love for you to pin this project on Pinterest!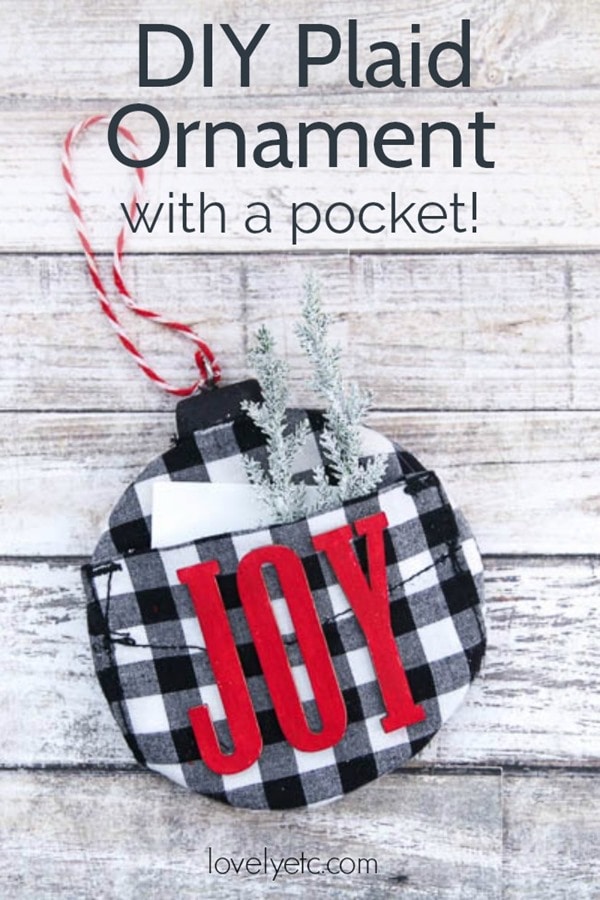 Ready to see a few more crazy good handmade ornament ideas?  Just click the links below for plenty of inspiration.
Here are all 12 Bloggers in order of their appearance:
Day 1/An Extraordinary Day :: Day 2/The How To Home :: Day 3/Celebrating Everyday Life :: Day 4/Atta Girl Says
Day 5/Hunt and Host :: Day 6/Lovely Etc. :: Day 7/Pet Scribbles :: Day 8/Sweet Pea
Day 9/I Should Be Mopping the Floor :: Day 10/Remodelando la Casa :: Day 11/Live Laugh Rowe :: Day 12/The Crafting Nook
And if you'd like to see my other handmade ornament ideas, you can check them all out right here.

More Christmas posts you're going to love: