I've been wanting a fun firewood holder for our fireplace for awhile now but I was having trouble finding the perfect thing. After not finding what I wanted all last winter, I decided to be on the lookout for some great old junk that I could transform into fabulous firewood storage. And I found it!
This post contains affiliate links which means if you make a purchase after clicking a link I will earn a small commission but it won't cost you a penny more. Click here to see my full disclosure policy.
A couple of months ago, I shared my favorite thrifted finds of the summer including these two old radios.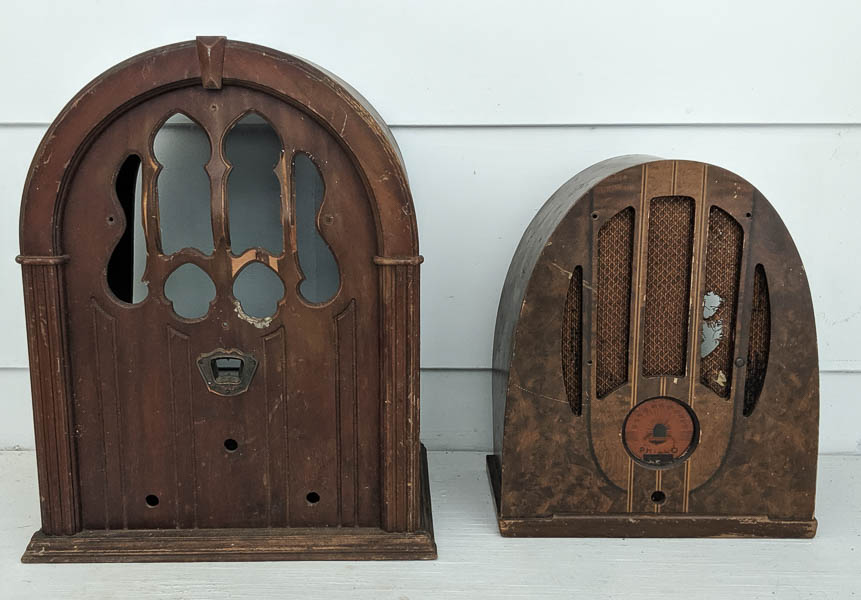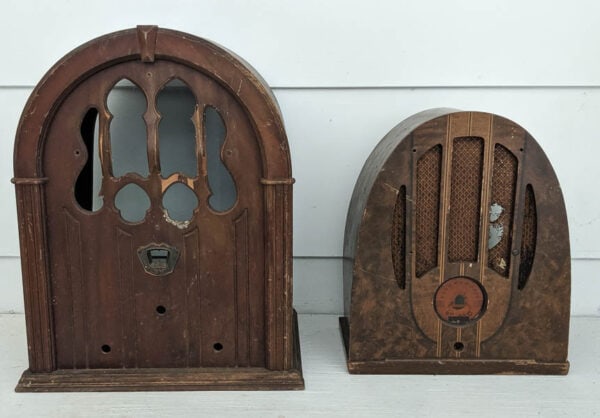 As soon as I saw these guys in the middle of a 40 mile long yard sale, I knew I wanted them. And it was my lucky day because they were marked only $2 each.
The radio guts had already been removed and they really weren't in the best condition which may be why nobody else had snatched them up yet. But I immediately saw tons of potential in them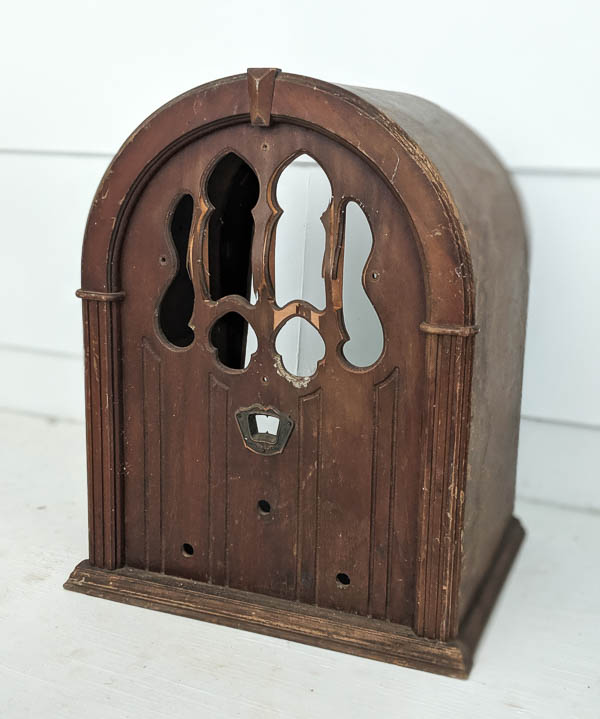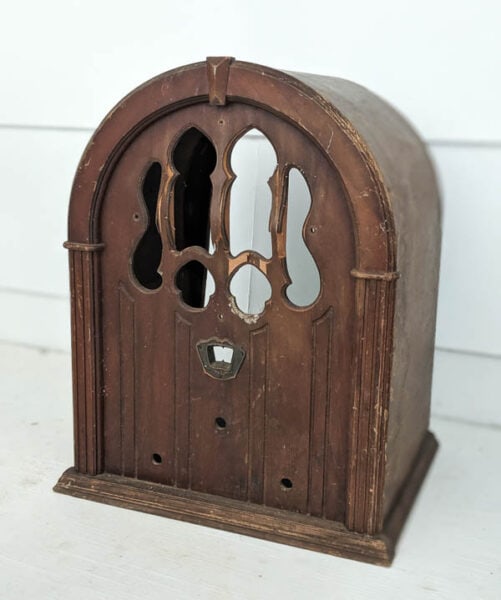 What does all this have to do with a firewood holder?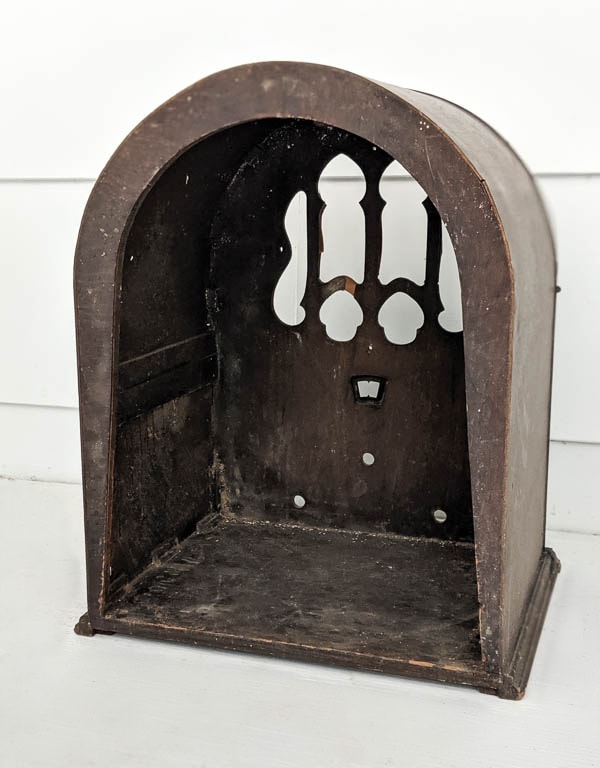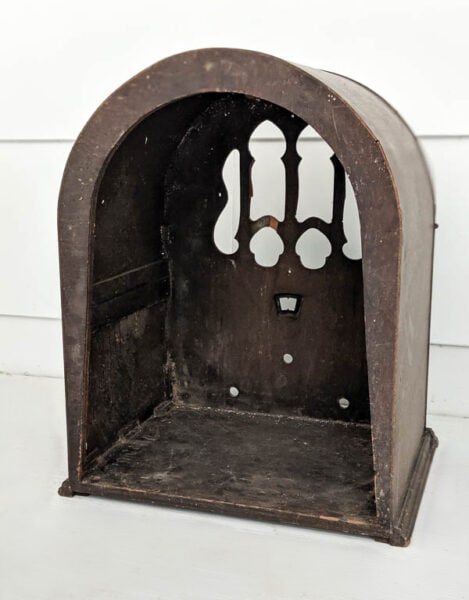 When I saw these old radios, my crazy brain immediately connected this old beat up radio with the perfect firewood holder.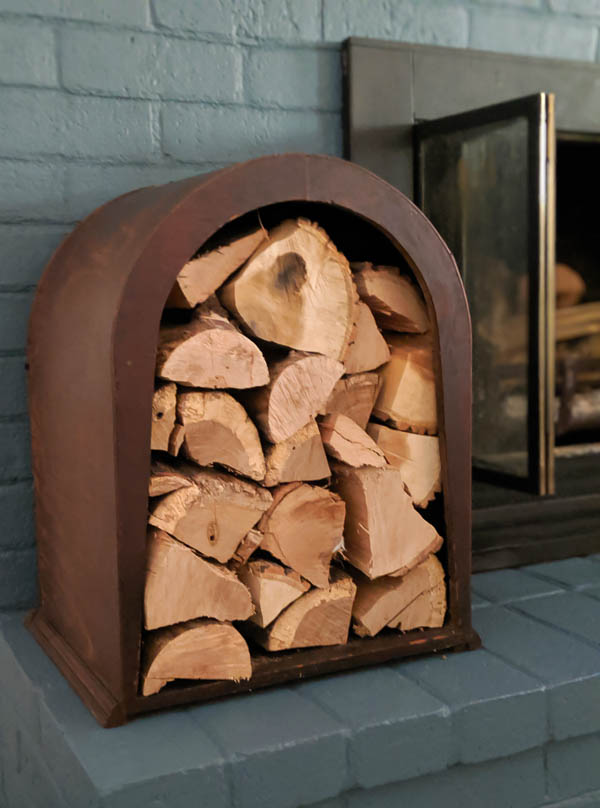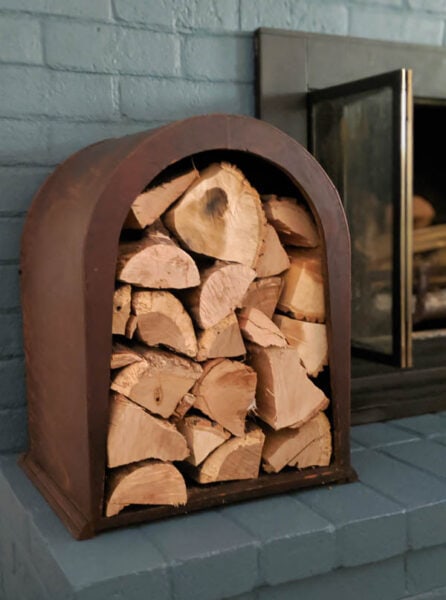 I know it sounds weird…but actually, I love how it looks! I think this is definitely proof that any crazy idea is worth trying because you never know when it will be the perfect solution!
I started by cleaning up the old wood finish which was in pretty rough shape. I cleaned it well with Krud Kutter TSP Substitute and then I rubbed some Howard's Restore-A-Finish into the wood. This is my favorite trick for bringing a bit of life back to old wood without doing an extensive makeover.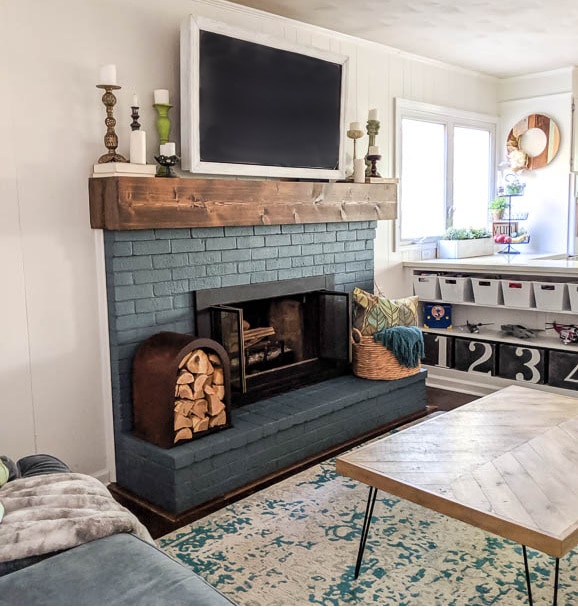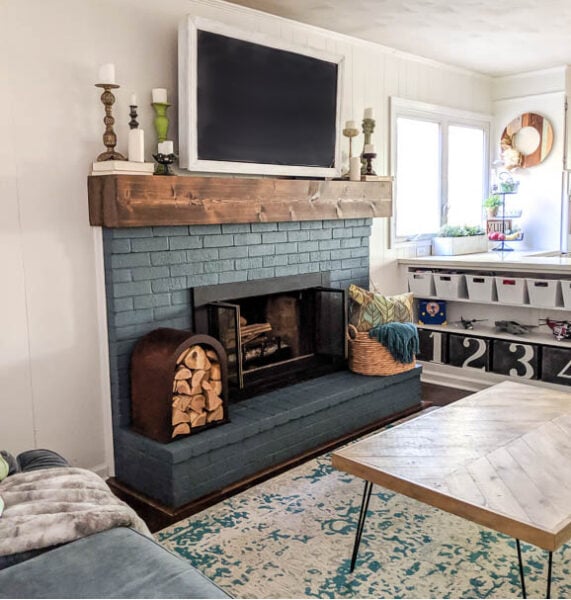 Of course, you can see I wasn't able to show off the beautiful cut outs on the front of the radio. Unfortunately, the veneer around the cutouts was very brittle and falling apart. But even though the radio front isn't in great condition, it's all still there. I simply turned the radio around and put the wood in the open back.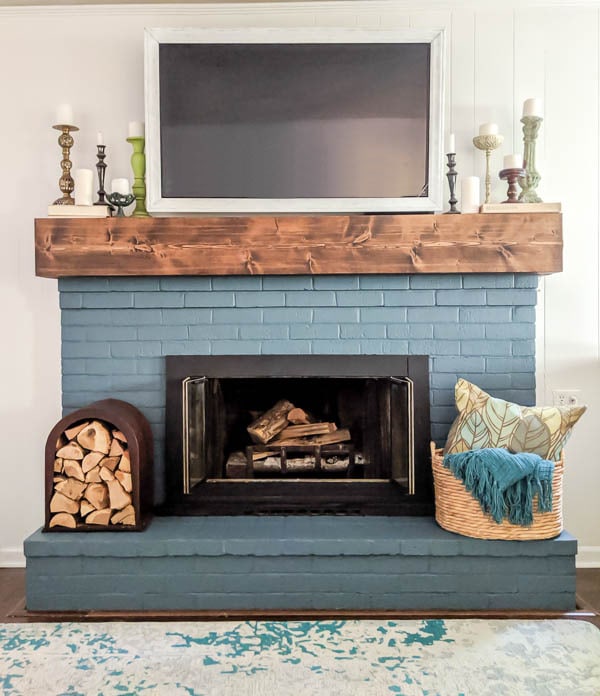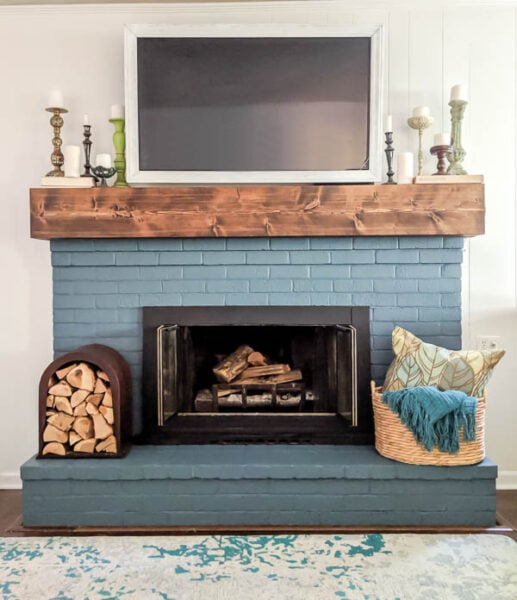 I'm still deciding what to do with the smaller radio. It has a few issues as well but is overall in pretty good condition so I'd love to really showcase those beautiful details.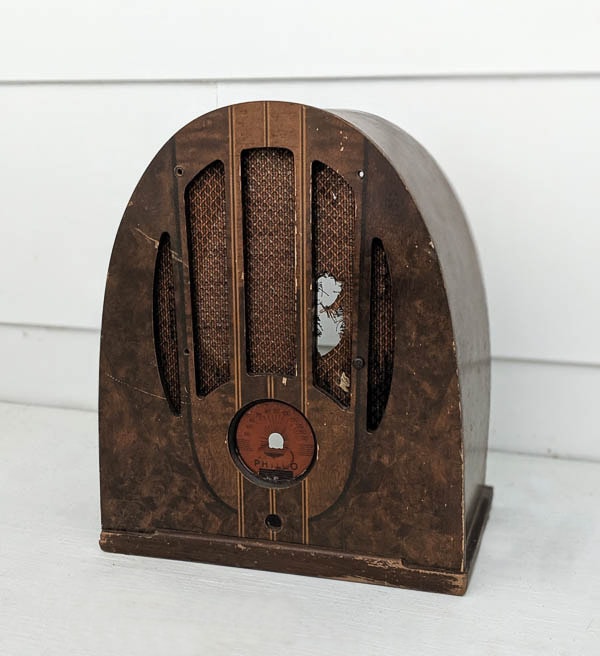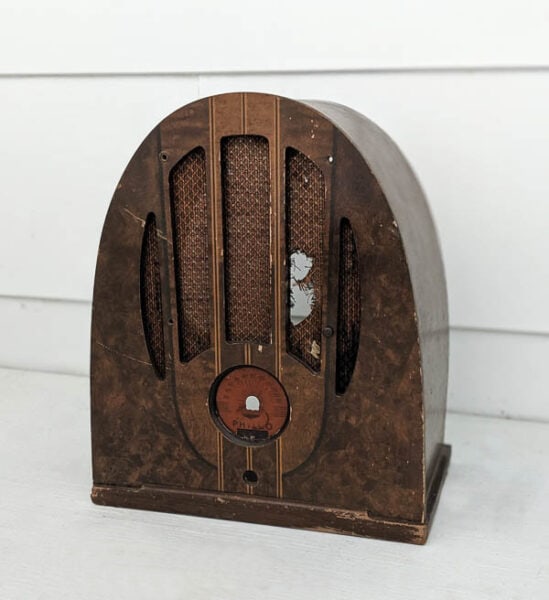 I'm thinking it would make a fabulous lamp. But until I get around to that project, this little radio turned out to be the perfect thing to corral a few books in our built-ins.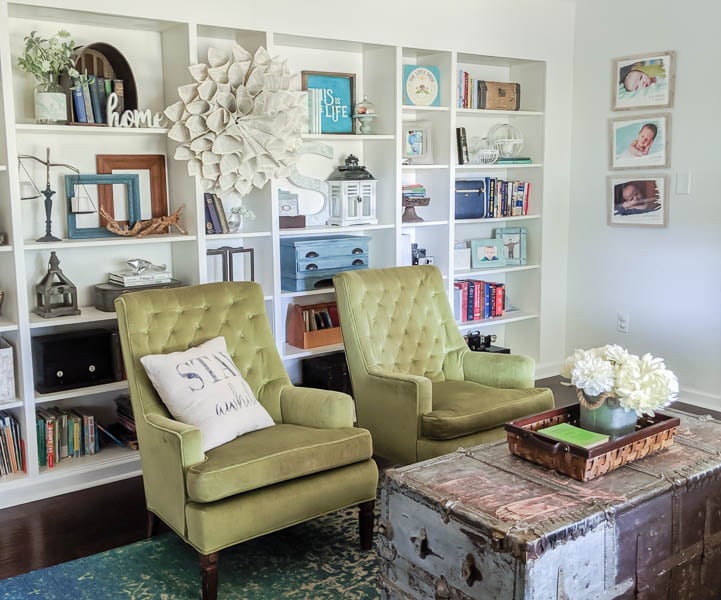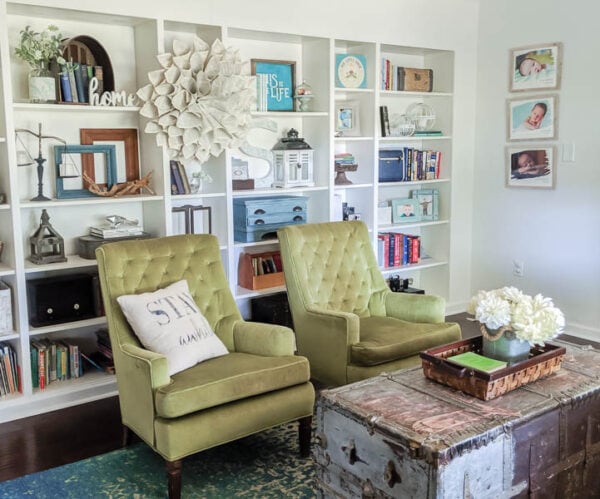 I just love that arched shape.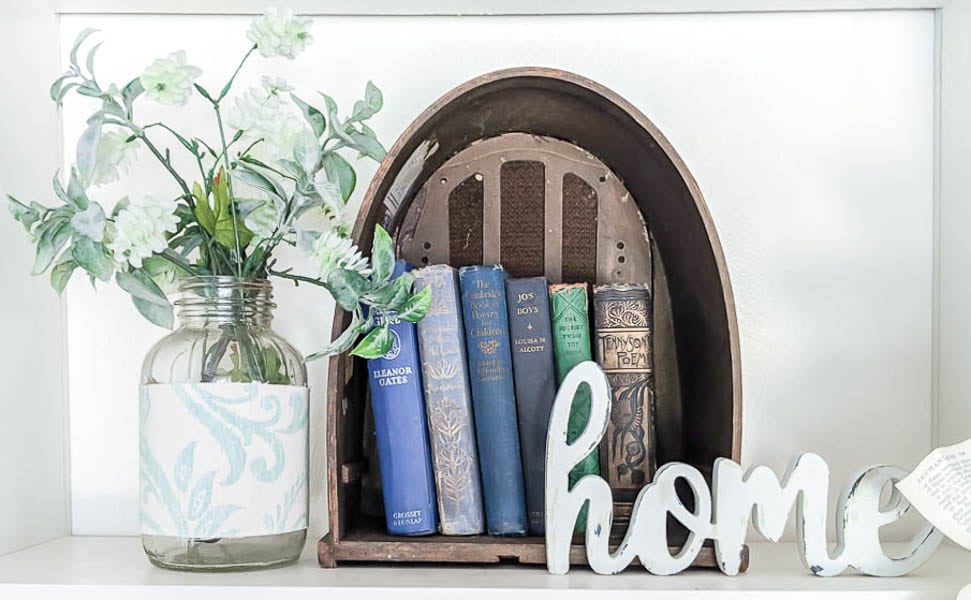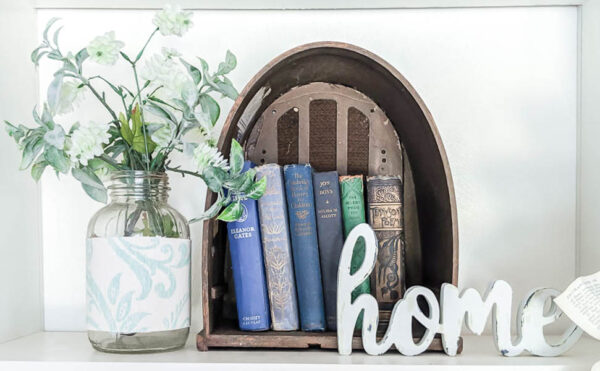 Pin it for later!

Has anyone else upcycled an old wooden table radio? If so, I would love to see it!
And if you love to upcycle beautiful old junk as much as me, you are definitely going to want to check out my other favorite upcycle projects.