Learn how to make beautiful DIY abstract watercolor pillows with this simple tutorial.
If you saw my master bedroom reveal from a few days ago, you may have noticed the gorgeous abstract pillows on the bed. (And if you didn't see it, you totally need to go see it right now because I am ridiculously proud of that room!)
DIYing beautiful abstract paintings is really hot right now so I decided I wanted to get in on it…but with a twist. Instead of painting a nice canvas to hang on the wall, I painted some pillow covers to glam up our bed.
(I shared this tutorial at Domestically Speaking a few months ago, but wanted to be sure to share it with all of you as well.)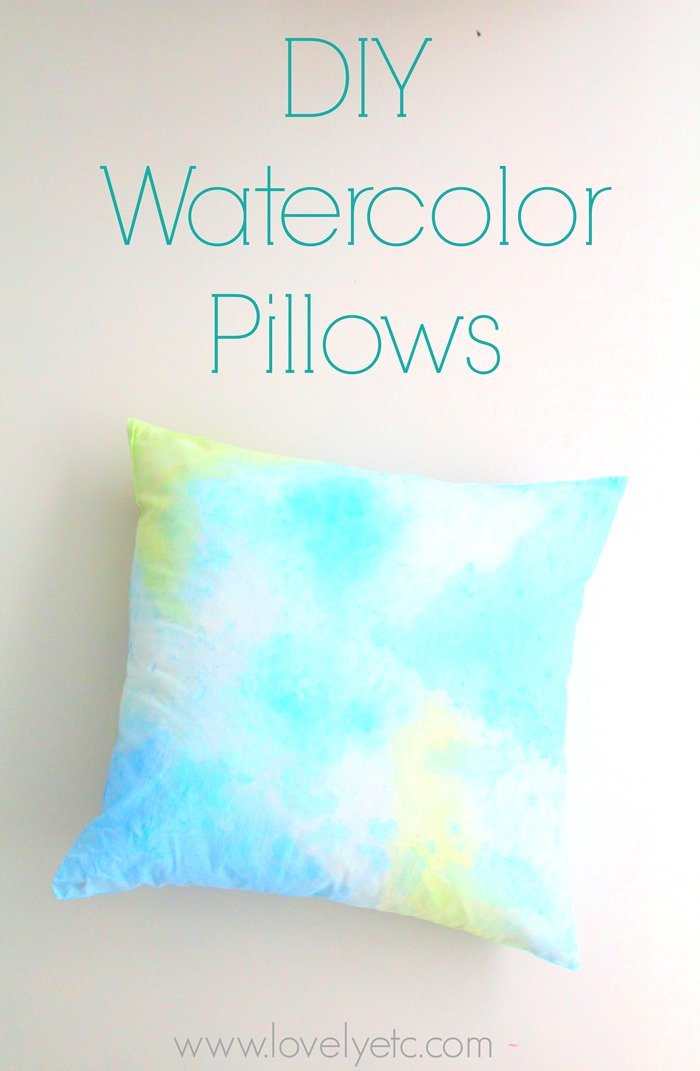 I've painted pillow covers a few times before (including these stenciled pillows and these ikat tie-dye pillows), so I knew it wasn't really a hard thing to do. Not to mention I recently painted a huge world map on a duvet cover for my son's room. (Another must see project if you missed it).
These abstract watercolor pillow covers were much faster and easier than any of those other projects so they are perfect for beginners. The great thing about abstract art is it is impossible to mess up. Plus you don't even need actual watercolor paints to get that perfect watercolor look – just regular craft paint does the trick quite nicely.
Materials
white pillowcase
craft paints
fabric paint medium (you can find small bottles of this with the craft paints or fabric paints)
paintbrush
needle and thread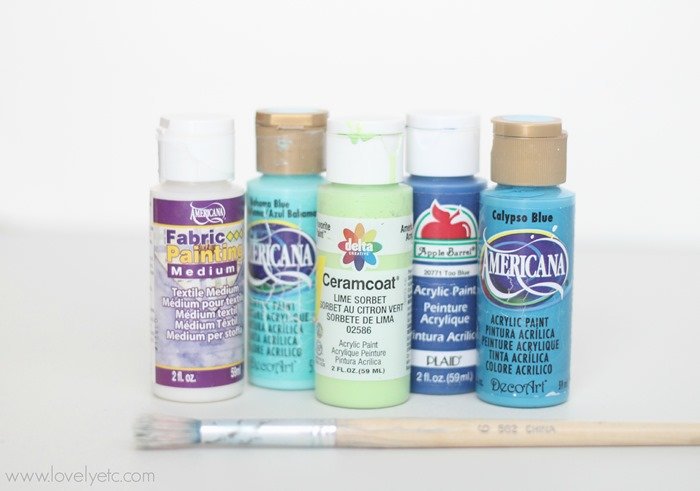 Watercolor Pillow Covers
I started out with two plain white cotton pillowcases from Ikea – the kind that go on standard bed pillows. If you happen to have a white throw pillow cover, that is even better, but regular pillowcases tend to be less expensive and easier to find. There's even a good chance you have some hanging out in your linen closet right now.
First I cut the extra fabric off the bottom of the pillowcases and used it to experiment with my paint colors. To get the soft watercolor look, you need to mix the craft paint with a little fabric medium and lots of water. This takes a bit of trial and error, but I used approximately three drops of paint, ten drops or fabric medium, and several tablespoons of water.
I just mixed my paints in some plastic cups. If you are planning to paint only one side of the pillow cover, be sure to put some cardboard or plastic between the two layers of fabric while painting, but if you are painting both sides anyway, you can skip this step.
Use a paintbrush and paint swaths of color onto your pillowcase. Wherever two colors meet, overlap them a bit. This makes everything blend together and look really soft and layered.
When your pillowcase is completely dry, insert a throw pillow insert, fold the cut edges in to make a straight line, and sew the open edge closed.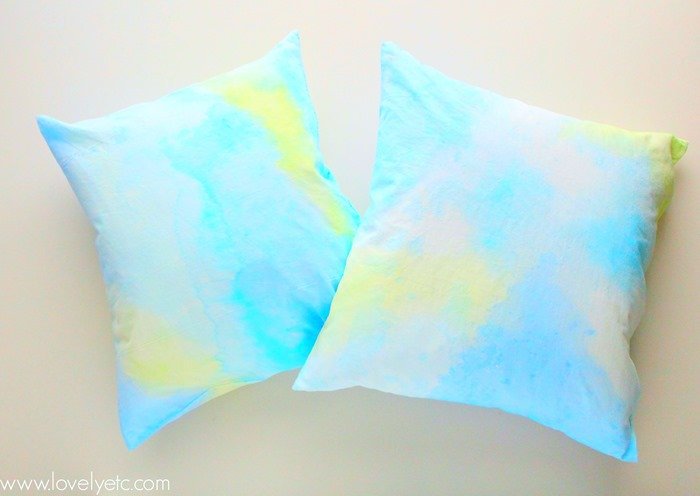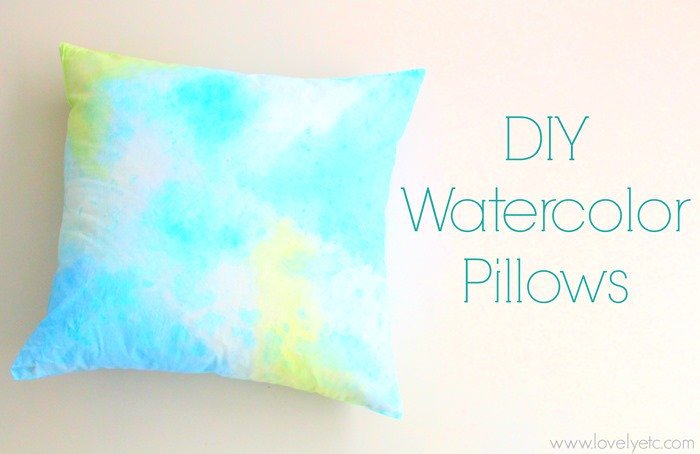 And here they are in our bedroom. I'm loving how the colors look in there although there is a really good chance these might just end up in one of the other rooms of our house. The best thing about cute throw pillows is how easy it is to move them from room to room!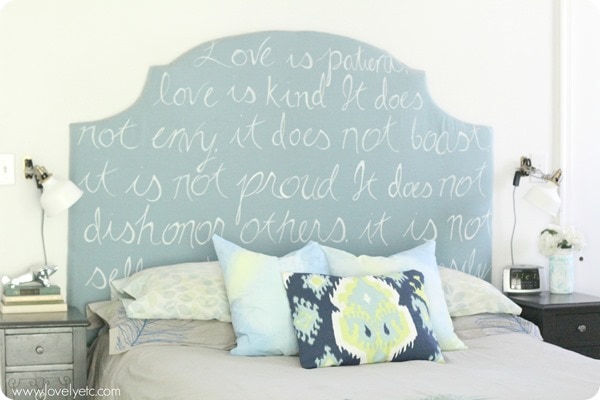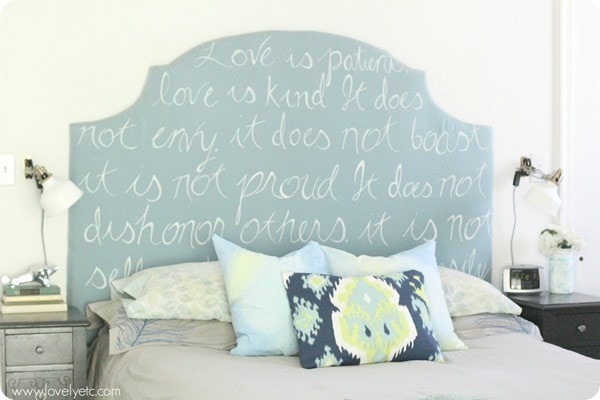 Before you head out, I had to share I have another great craft tutorial posted over at Domestically Speaking today. I've been plotting to make some DIY arrow bookends for awhile now and I'm so glad I finally got them put together. You can find the whole tutorial over at Domestically Speaking .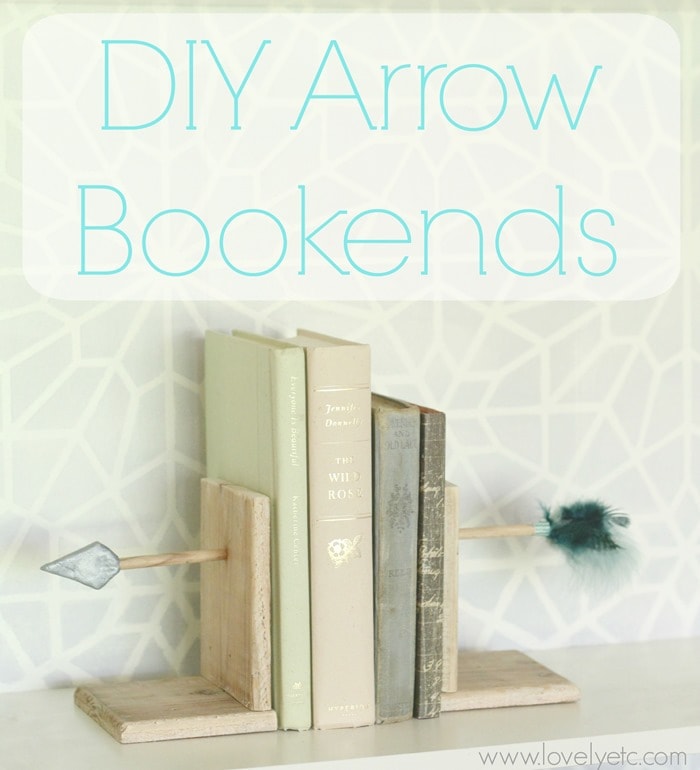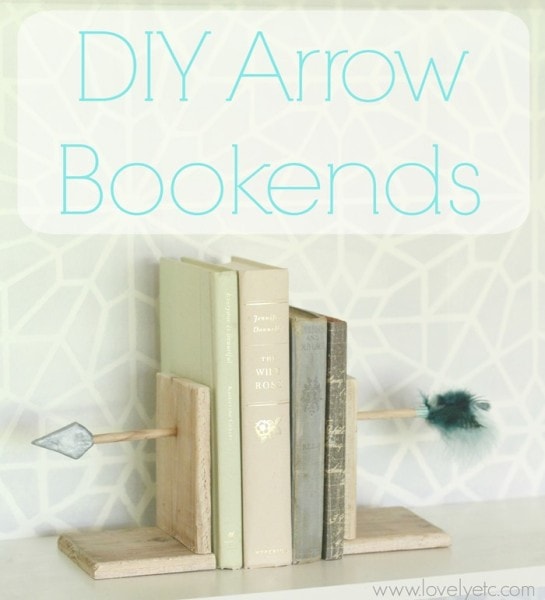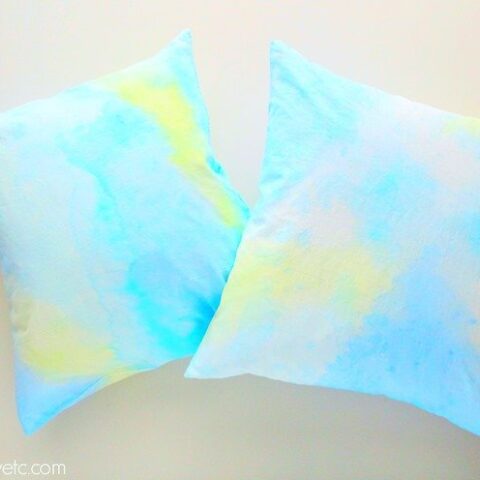 DIY Abstract Watercolor Pillows
Yield: 1 Pillow

Prep Time: 15 minutes

Active Time: 45 minutes

Total Time: 1 hour

Difficulty: easy

Estimated Cost: $10-$20

Make some gorgeous abstract watercolor pillows that will add a pop of color to your home.
Materials
Craft paints
Fabric paint medium
Plastic Cups
Cardboard
White pillow covers
Tools
Needle and thread
Paint brush
Instructions
Put some cardboard or plastic between the two layers of fabric while painting,
Mix the craft paint with fabric medium and water according to the ratios specified on the fabric medium.
Use a paintbrush and paint swaths of color onto your pillowcase until you are pleased with how it looks.
Allow to dry. Flip and paint the other side.
Fill the pillow with a pillow form.
Recommended Products
As an Amazon Associate and member of other affiliate programs, I earn from qualifying purchases.
I originally shared this post at Domestically Speaking on 3/4/15. The project and all photos are my own.