Mother's Day is fast approaching, and this gorgeous mason jar succulent garden is such a simple and beautiful gift for moms. (For that matter, it would make a pretty amazing teacher gift for the end of the year as well.) Not only that, I am also sharing inspiring mason jar gift ideas from a dozen other creative bloggers and an amazing giveaway at the end of this post.
But first, I have to share with you my own sweet Mother's Day in a mason jar project.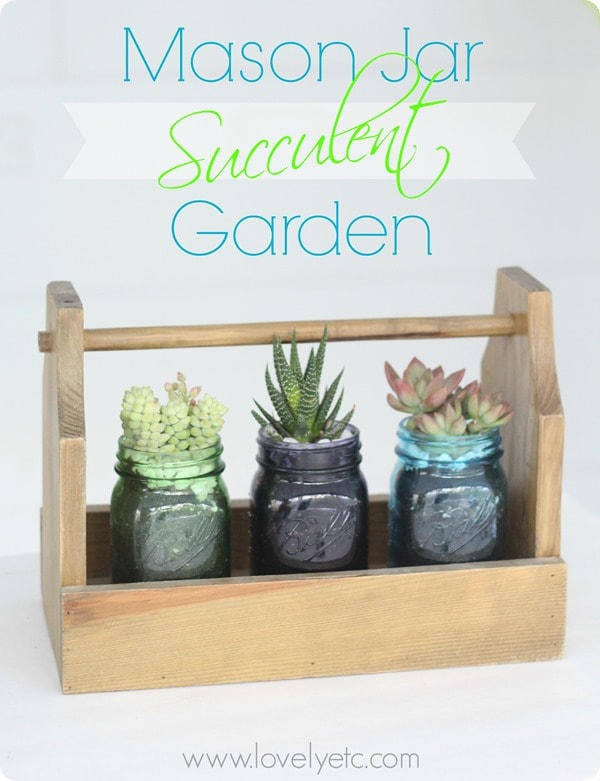 I was very excited to receive an assortment of Ball brand jars in all of their beautiful colors – blue, green, purple, and clear – and couldn't wait to get started on my colorful succulent trio.
I am going to be very honest with you guys. I am not a master gardener; I am not even a mediocre gardener. I may speak the language of paint and tools but plants and I do not communicate well.
Even so, I was determined to plant this pretty succulent garden correctly. (And keep it alive and thriving until Mother's Day when I can pass it on to my mom.) So I did lots of research to figure out exactly how to successfully plant succulents in a jar. And armed with my new-found knowledge, I feel quite confident that my little succulents are going to live a long and happy life.
Materials
Ball brand jars
Small rocks
Succulent potting soil
Small succulents (By far the most fun part of this project was picking out the succulents I wanted to use – they are just so adorable and there are so many kinds to choose from!)
Tiny decorative rocks
How to make a Mason Jar Succulent Garden
The biggest thing I learned about planting succulents is they hate to have their roots in water so proper drainage of the soil is a must. Since glass jars do not have holes in the bottom, you have to devise an alternate drainage method. This is what the small rocks are for.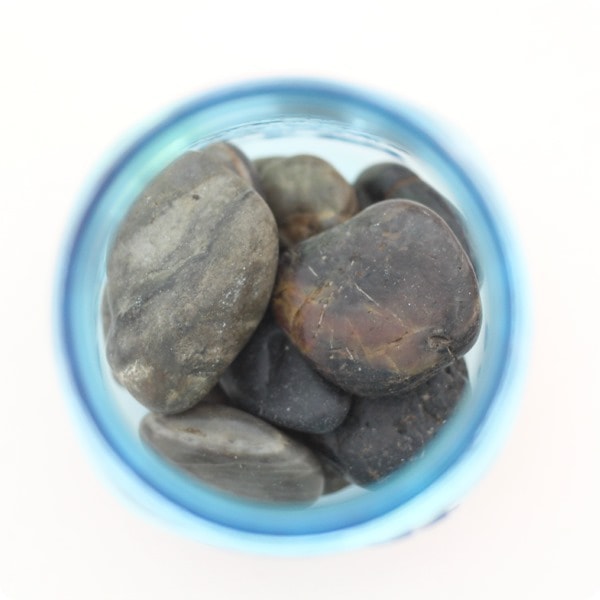 Fill the bottom few inches of your jar with small to medium rocks. I used black river rock for this. I like that the river rock and soil are very similar in color so that it doesn't look messy if some of the soil seeps down into the rock layer.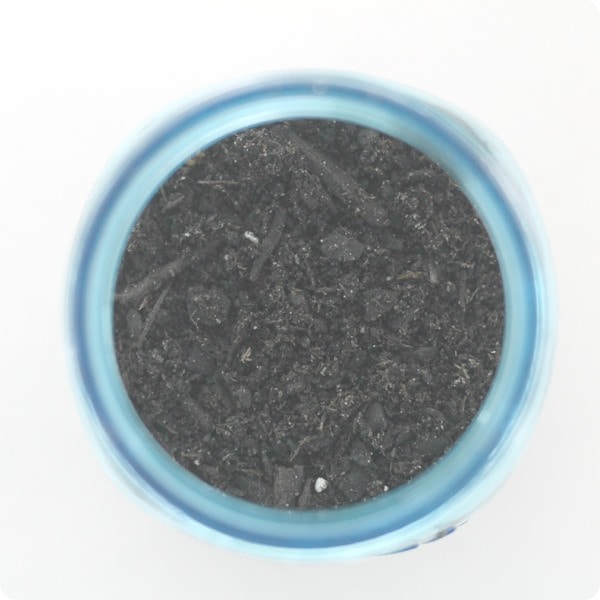 The rock layer is followed by potting soil. It is important to use potting soil that is formulated for succulents because it also helps with keeping the soil well-drained. If you can't find succulent potting soil, you can make your own by mixing regular potting soil with sand.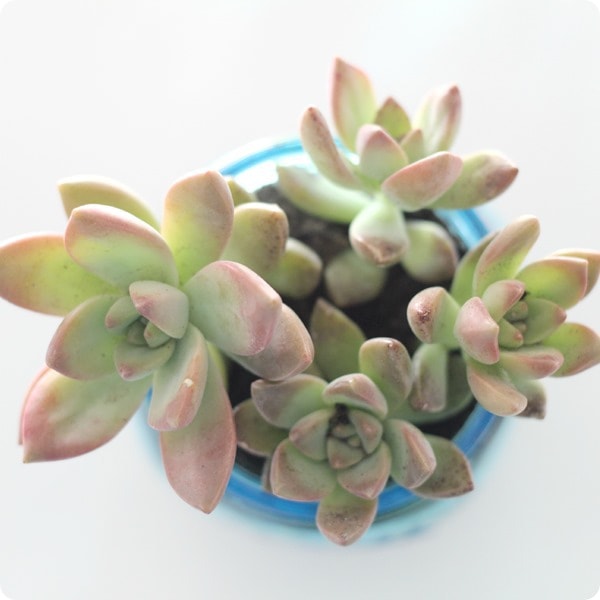 Plant your succulent plants in your potting soil.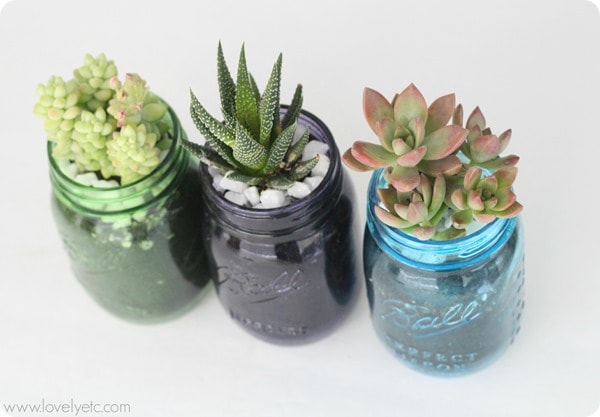 The final step is to use some tiny rocks to cover the top of the potting soil around the plant. Just like succulents don't like their roots hanging out in water, the rest of the plant doesn't do well if it is touching damp soil. To keep everything nice and dry, you just need a layer of small stones between the plant and the potting soil.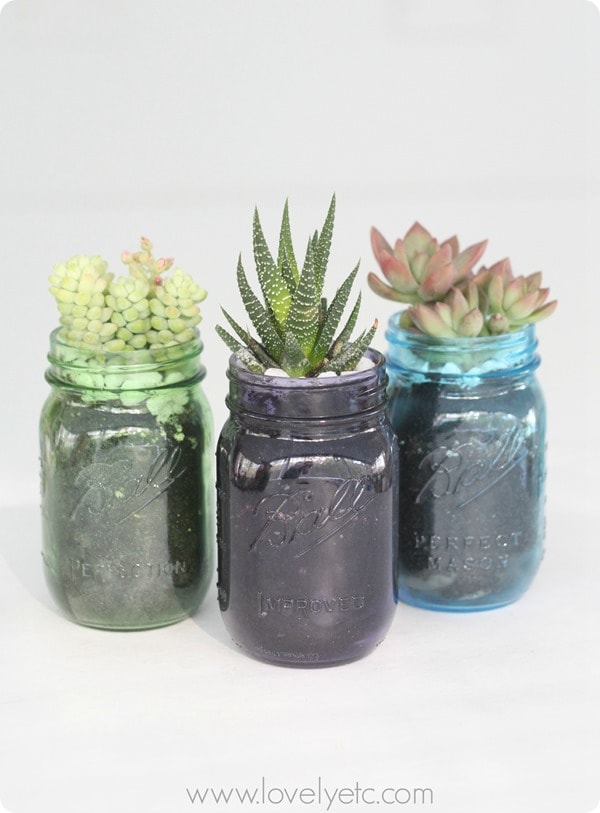 To get your little garden ready for gift giving, you can put it in a basket, crate, or caddy of some sort. I used a little wooden caddy that I swiped from our bookshelves.
I have to say I really love how this little garden turned out and I had way more fun planting it than I expected. Maybe, just maybe, plants and I can be friends after all.
More Mother's Day in a Mason Jar Ideas
And now you are definitely going to want to check out these other amazing Mother's Day in a Mason Jar gift ideas and then enter the giveaway below where you can win your own full set of colorful Ball brand jars along with other really fantastic prizes. (Links to the projects are below the picture.)
Yesterday on Tuesday * Cupcakes and Crinoline * Petticoat Junktion * Domestically Speaking * The Silly Pearl * Orphans with Make Up * My Uncommon Slice of Suburbia * Setting for Four * Lovely, Etc. * An Extraordinary Day * Lolly Jane