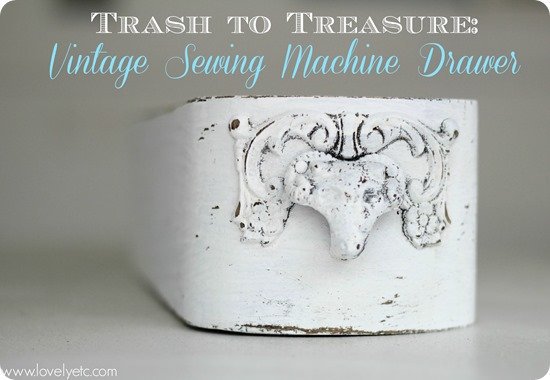 I love rescuing old worn out relics and making them useful and beautiful again. This vintage sewing machine drawer is the perfect example. I've seen old sewing machine cabinets repurposed into beautiful desks and tables, but what do you do when the cabinet is trashed? Save the parts that aren't!
This sewing machine drawer isn't technically a trash to treasure project – technically I bought it at a yard sale last year for two dollars. But when I bought it, it certainly looked like something from the trash.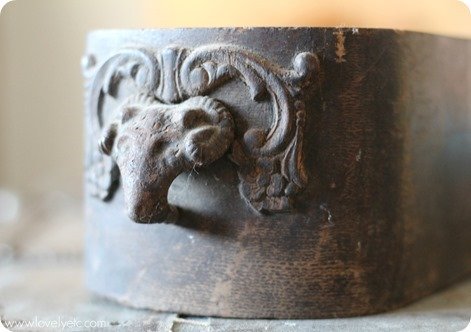 This before picture makes it look much lovelier than it actually was. The wood finish was incredibly dry and cracked and the back of the drawer was completely coming apart. But that ram's head pull! It had to be saved!
This was such a simple fix. I used some wood glue to reattach the back and then painted the whole thing with three rough coats of white paint. Once the paint was dry, I lightly sanded the whole thing. And that was it! So simple.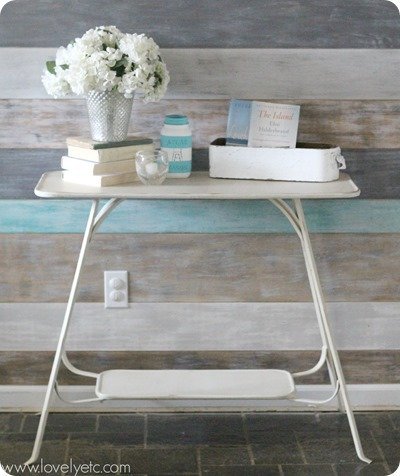 This drawer is currently hanging out in the foyer. It is the perfect spot for stuff I need to grab on the way out the door – my keys, books that need to be returned, outgoing mail.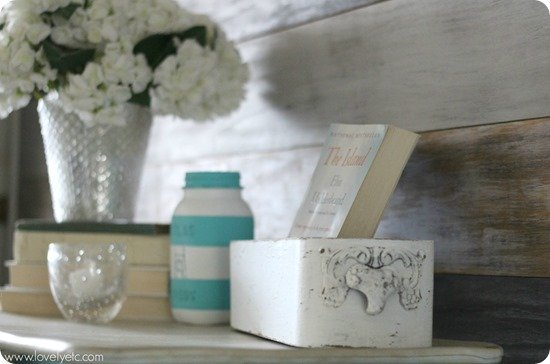 I also think it would work perfectly to corral office supplies on a desk or hold spare rolls of toilet paper in the bathroom.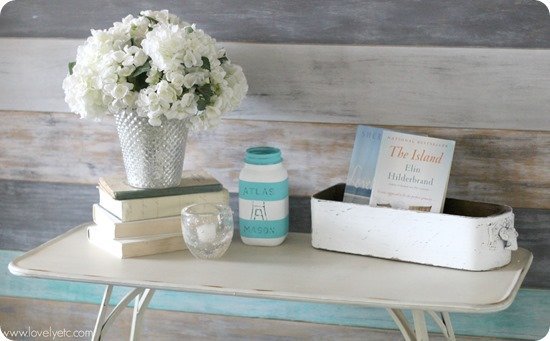 And if you aren't fortunate enough to stumble upon your own vintage sewing machine drawer, there are tons for sale on Etsy. (affiliate link) And while they aren't two bucks, there are a few for under ten.
How awesome would it be to collect a whole bunch of these and build your own card catalog type piece? Completely amazing and completely beyond both my skillset and my budget. But someone should definitely do it!