These six free nutcracker printables are a fun and unique way to add cheery new Christmas art to your home.
My husband has been collecting nutcrackers for more than 30 years now. It all started when he was a little boy and his grandmother began a tradition of giving him a nutcracker for Christmas every year.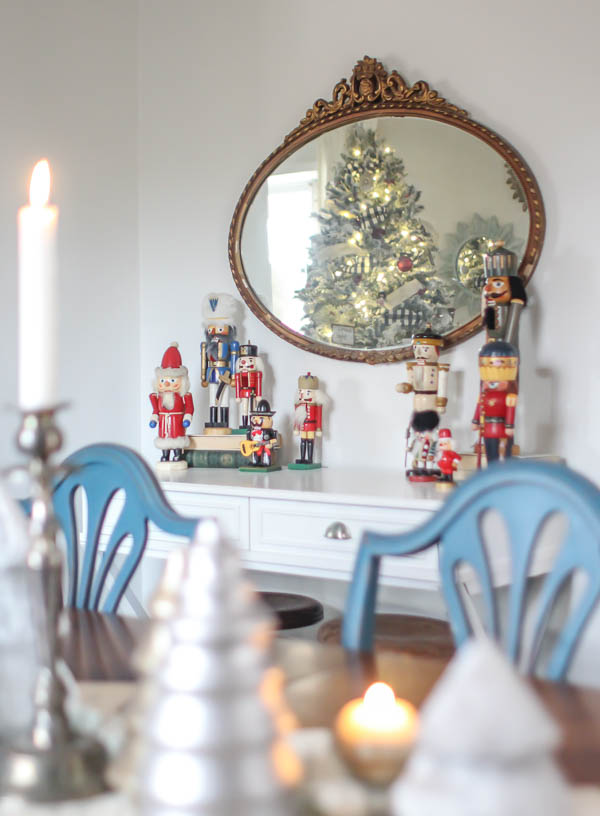 She passed away soon after my husband and I started dating so I took over the tradition and now his collection is pretty impressive!
Other family members have also added to his collection over the years and I'm always on the lookout for vintage nutcrackers when I'm out thrifting.
At this point he has almost every kind of nutcracker you can think of, from a Robin Hood to a Roman emporer to a rock star.
My boys absolutely love his nutcracker collection. They got to choose a bunch to keep in their room this Christmas and I think for them, the crazier, the better.
But out of all of the nutcrackers in his collection, my favorites are still the classics: the soldiers and the Santas.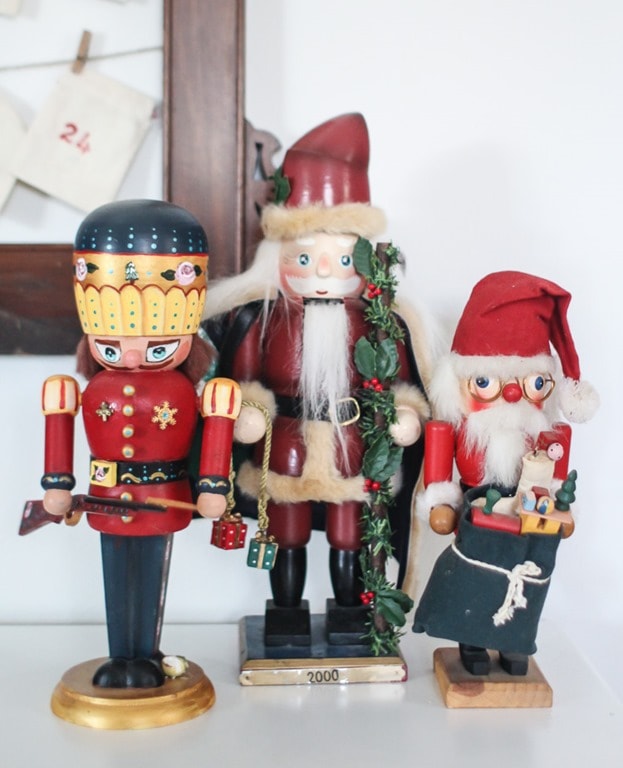 This year I decided to turn a few of my favorite nutcrackers into quick art prints.
And because I know we can't be the only family that loves nutcrackers at Christmas time, I'm sharing them with you all too.
I chose a few of my favorite nutcrackers and took a photo of each one. Then I used the Waterlogue app to give the photos the look of watercolors.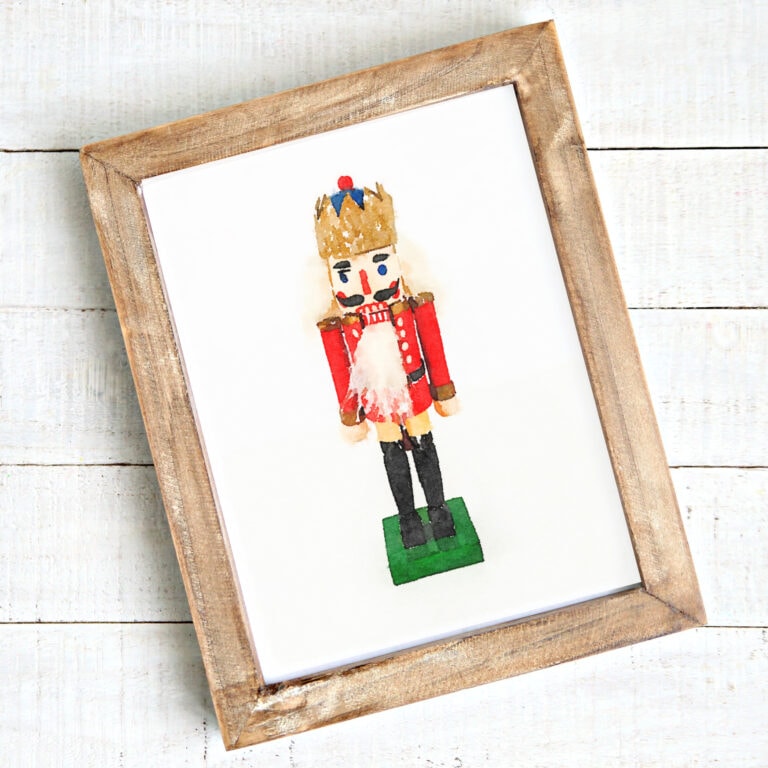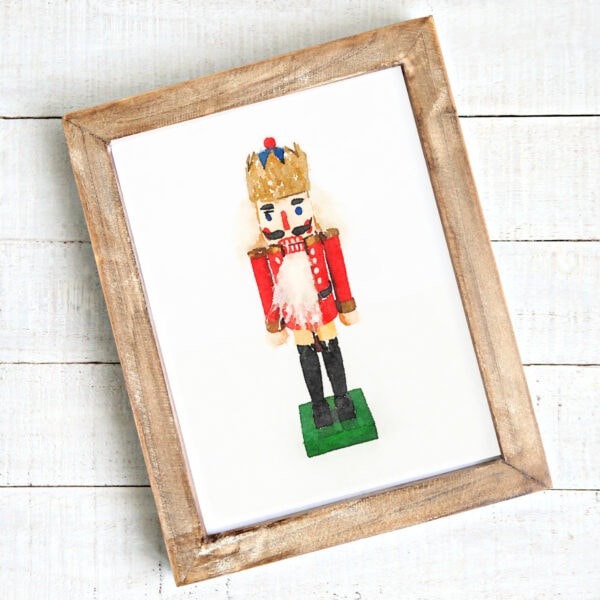 There are six nutcrackers in the collection – three soldiers and three Santas.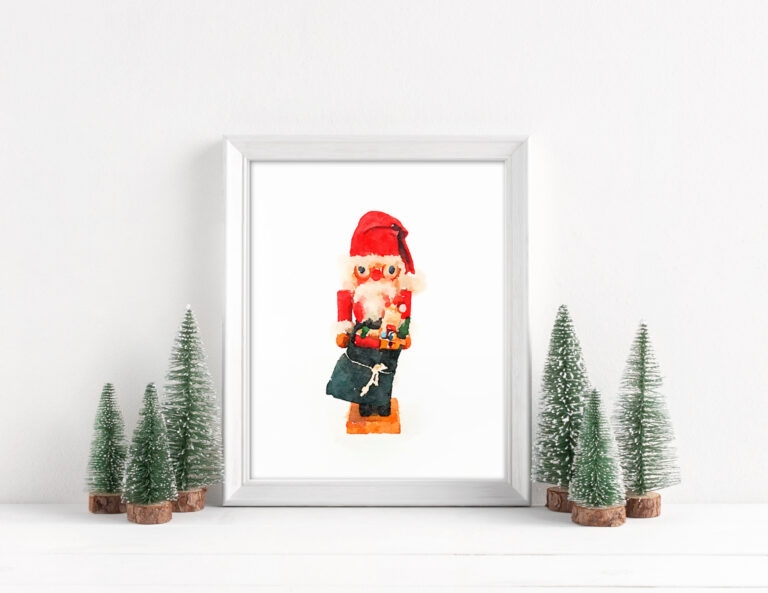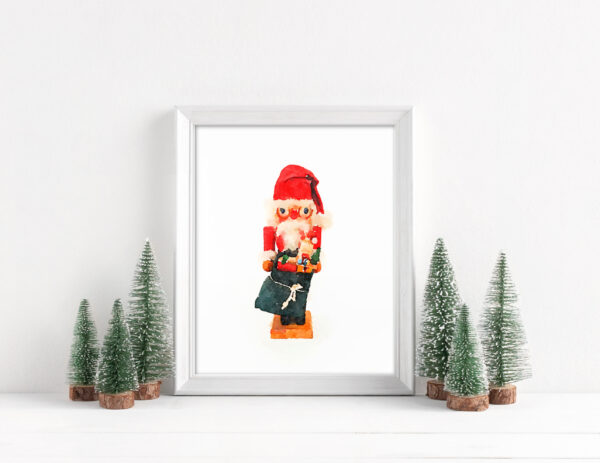 I think they would be really fun displayed together in a gallery wall. Or you can simply pick a favorite to print and frame.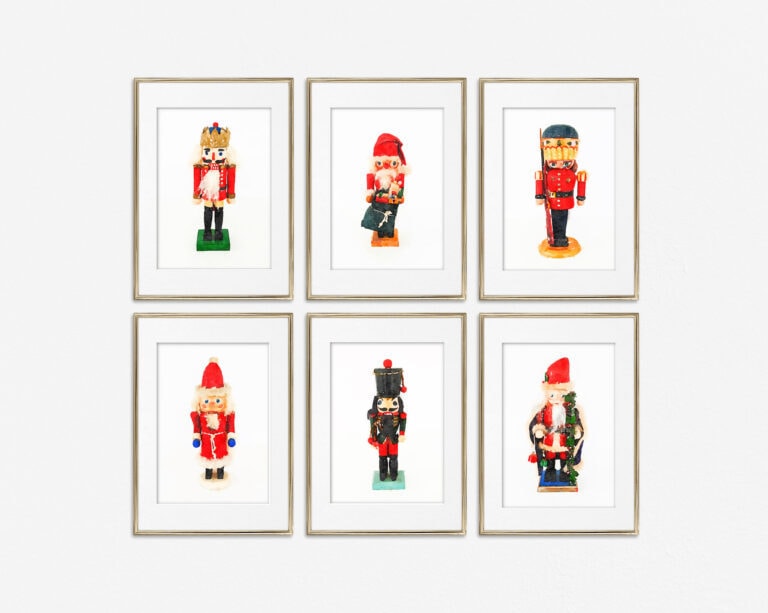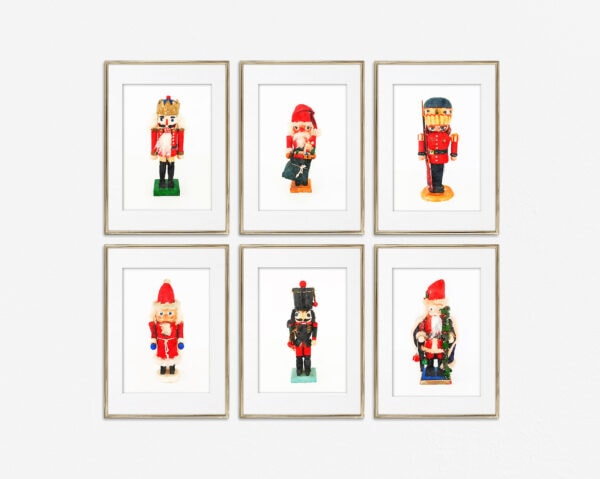 One of the things I love most about these is that they can compliment almost any decor style from midcentury to farmhouse to modern.
They're a bit classic and a bit quirky and will definitely add Christmas spirit wherever you hang them!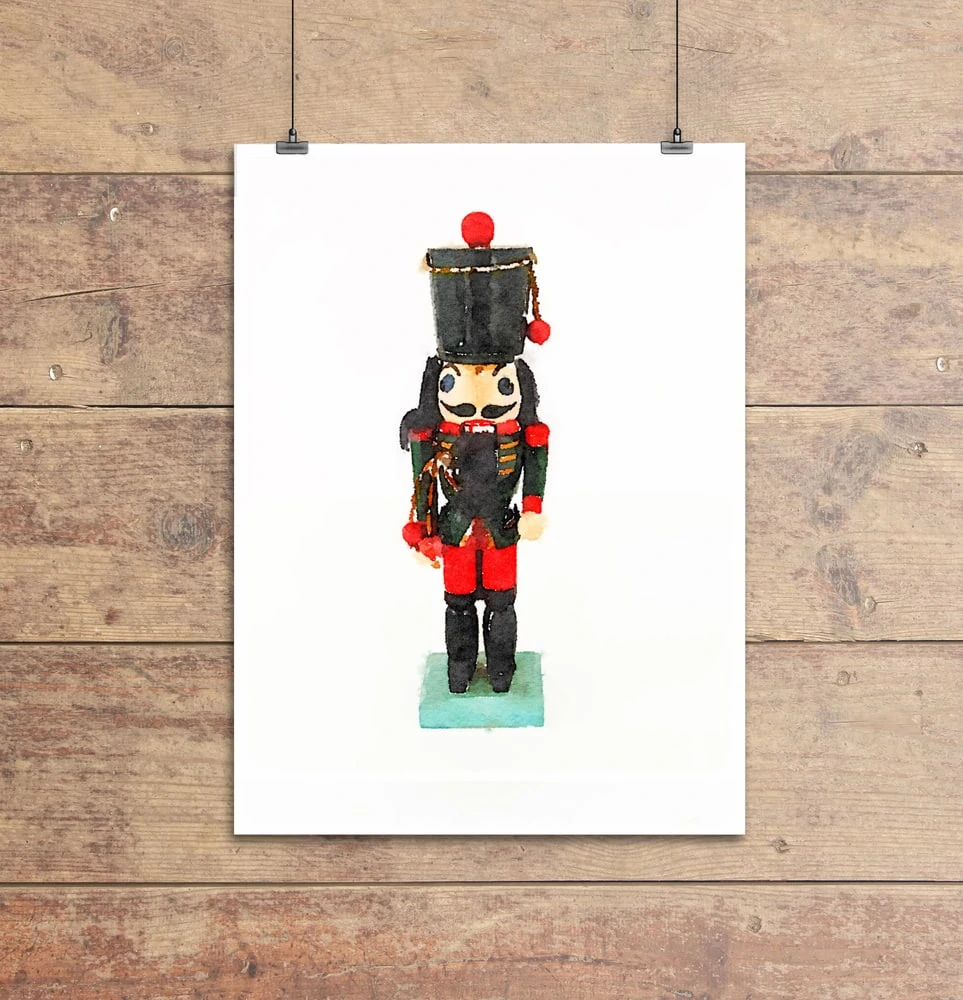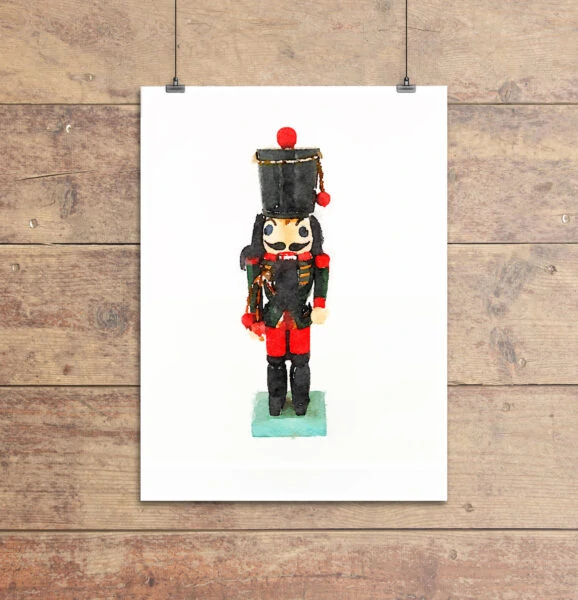 Each printable is available in jpg format and should print perfectly as an 8×10 or will scale easily to print in other sizes.
I'm offering these along with all of my other printables completely free to all of my email subscribers. If you are already a subscriber, you will find you copy in this week's email.
If not, to get your printables delivered straight to your inbox, just subscribe to my email newsletter in the box below. The free download will be sent to your email within minutes and you will get access to all of my other free printables as well along with my weekly email newsletter.
(Printables are for personal use only and may not be resold in any form of course.)
I'd love for you to pin this post on Pinterest!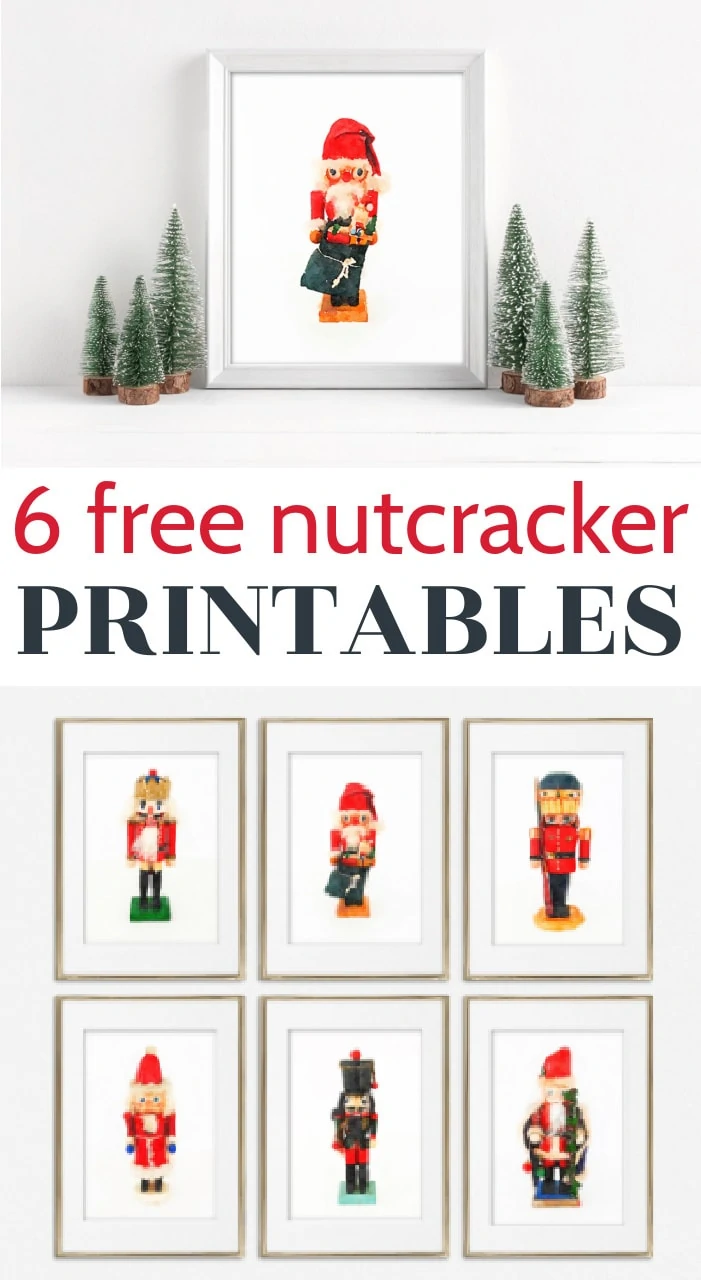 Merry Christmas!