I don't know if it is just me, but I can never seem to find a bed skirt that I like. And if I do manage to find a bed skirt that looks cute with my bedding, it is always too short, too long, too poofy, something.
So when I started pulling my sons' cute shared bedroom together, I knew I wanted to learn how to make a bed skirt from a flat sheet.
Why a flat sheet? Well, I know this brings out strong opinions, but in our house we don't use flat sheets on our beds. I used to put the flat sheet on everyone's beds but they just ended up wadded up under the duvet and made making the beds take that much longer. Since sheets usually come in a set, I have a linen closet full of cute flat sheets that we never use – and they just happen to be the perfect thing for making bed skirts!
But if you love your flat sheets and don't have a closet full of them, you can still easily make your own bed skirt. There are lots of places where you can buy flat sheets separately pretty affordably.
Ready for the best part? This involves absolutely no sewing. Not only that, you don't even have to cut your sheet at all. So later on, if you want to use it for something else, no problem. It will still be completely intact (with a few extra pinholes).
Some links in this post are affiliate links. See my full disclosure here.
Supplies for making your own bed skirt
A flat sheet (I used the sheet from this adorable arrow sheet set)
Upholstery twist pins (sometimes these are even called bed skirt pins)
That's it! Just two things!
How to make a bed skirt from a flat sheet
This is seriously easy. First, you simply drape the sheet over your box spring or bed platform or whatever surface is below your mattress.
I used a twin sheet to make a bed skirt for a twin bed and it was the perfect length, but if your bed is on the higher side, you may need to use a sheet in a larger size.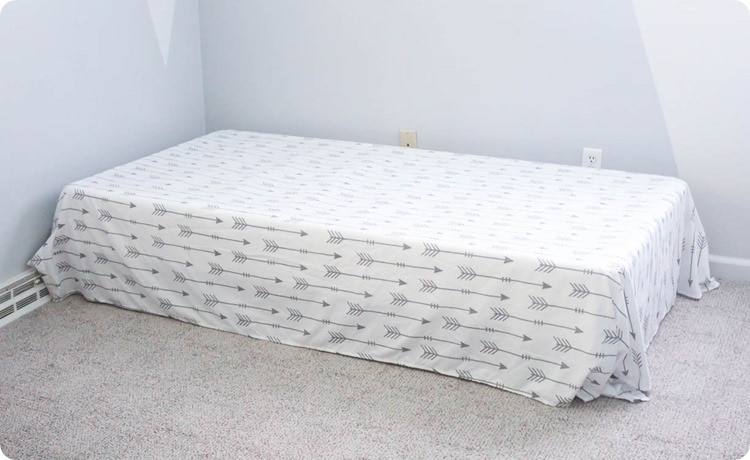 Adjust the sheet so that the edges just brush the floor on any sides that will be visible. In my case, that was the bottom and the side that isn't against the wall.
As you can see, the problem is the corners, but they are pretty easy to deal with. If you have a lot of fabric, simply fold it up on top of the box spring where it will be covered by the mattress.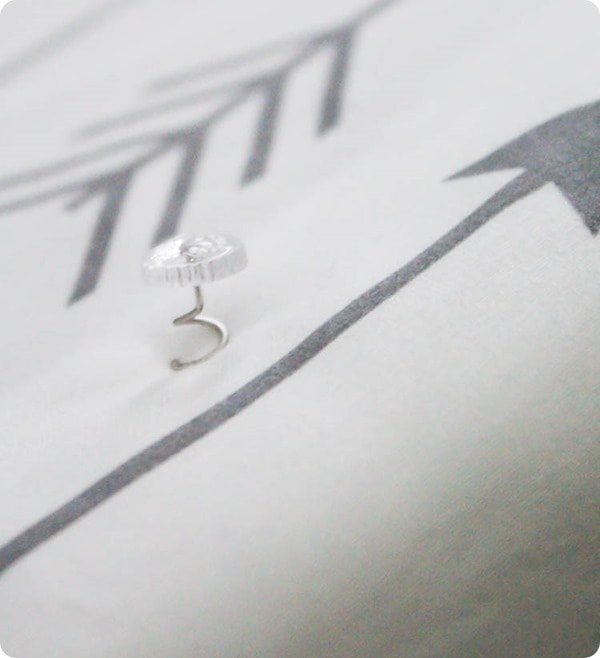 Use upholstery pins to secure the sheet to the top of the box spring, an inch or two from the edges. As you can see the pins are twisty, so you simply twist them into place.
I used a pin every 12 inches or so along all of the sides of the box spring to keep everything secure. (This is also great for keeping the bed skirt in place when you are moving the mattress around to change the fitted sheet later on.)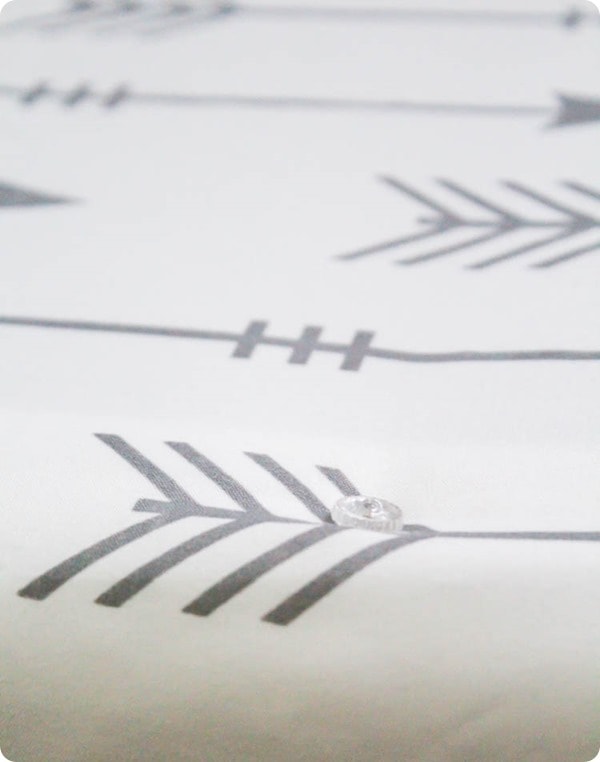 As you can see, once you twist the pin into place, it is hardly noticeable at all.
Now to deal with the corners.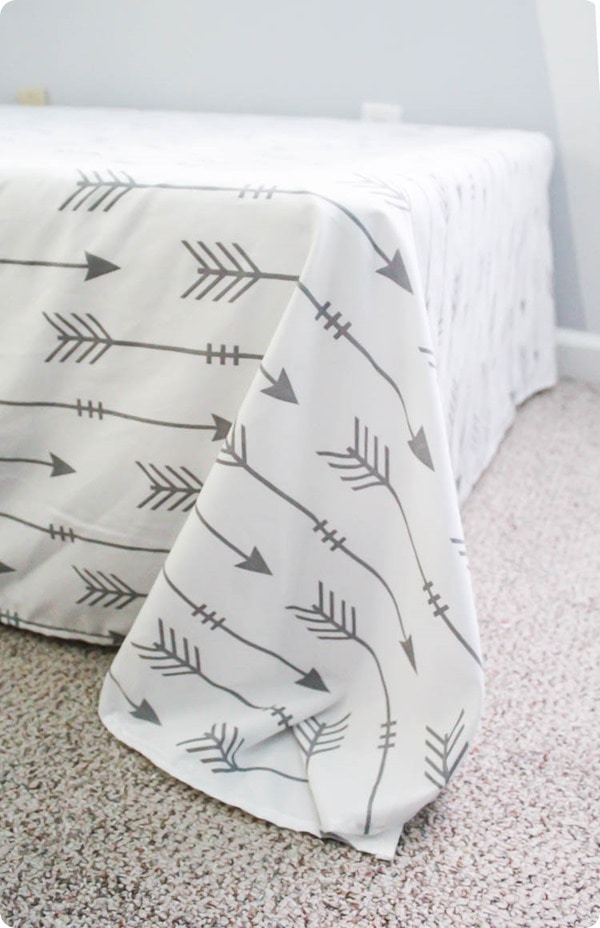 Pull all of the extra fabric at the corner straight across to one side.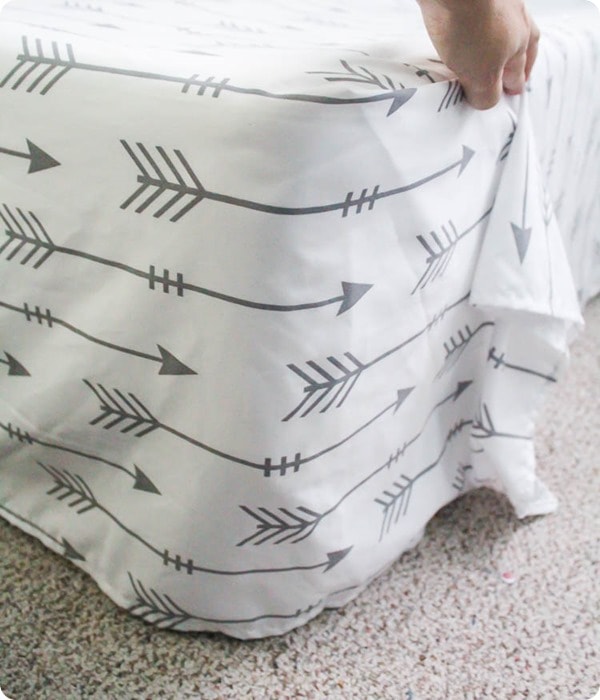 Use two pins, to secure the fabric in place as shown below.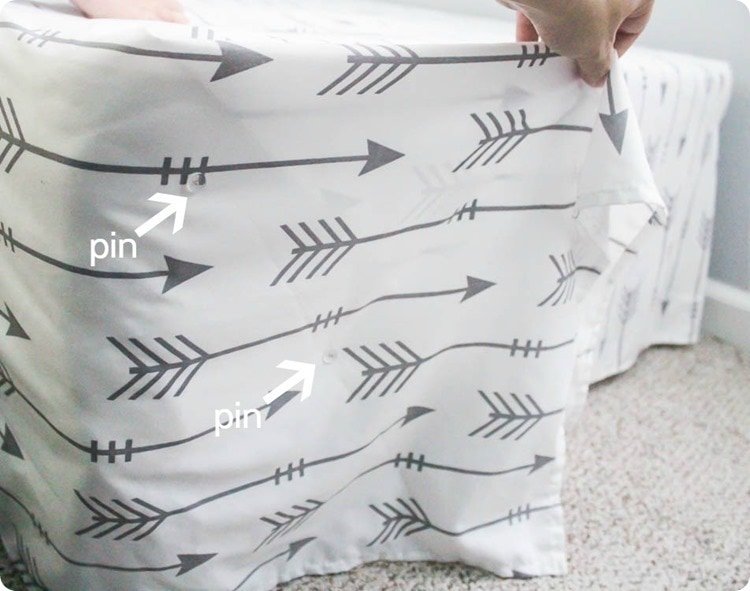 You want the extra fabric to smoothly fall over the pinned section. If it isn't falling quite right, just adjust the placement of your pins.
Not bad, but there are a few more steps to give it a nice tailored look. Use a pin to secure the top of the corner. If you have any spare fabric pooling like in the photo below, fold it under the bed skirt and pin it to the box spring out of sight.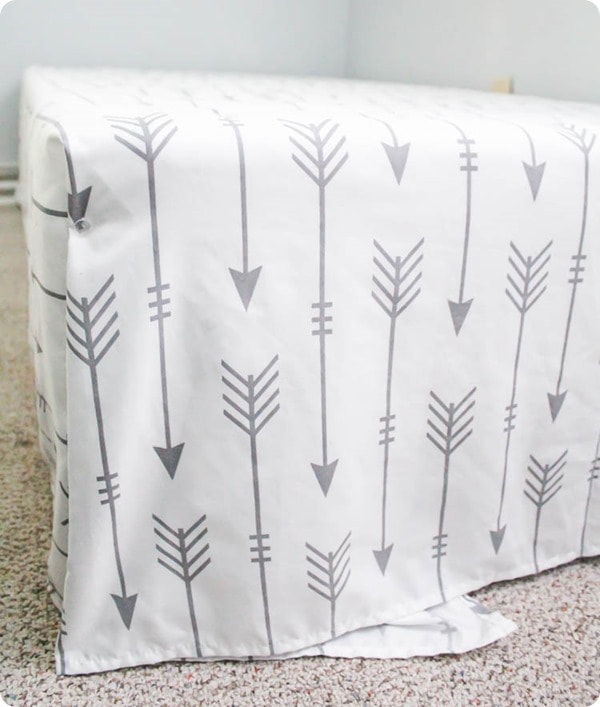 Finally, if you want it to look just a bit more smooth and tailored, you can run an iron over the seam to give it a nice crease. You can also add another pin farther down the seam if needed.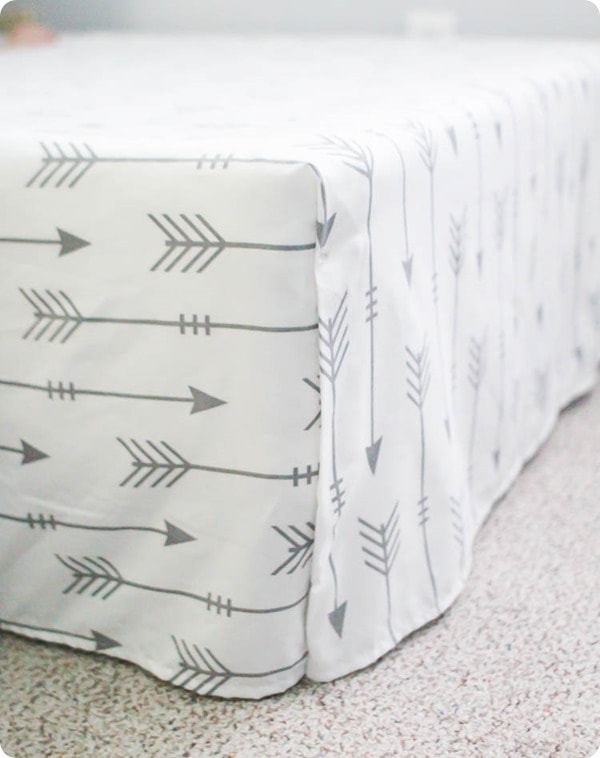 Then just repeat the process for any other corners of your bed that are visible.
For the corners that are hidden by a wall, I simply pinned the extra fabric out of sight between the box spring and wall.
It might seem like a lot of steps when they are all written out like this, but the whole bed skirt takes 20 minutes or less. And for a custom bed skirt in the exact fabric you want, that fits your bed perfectly that's not bad!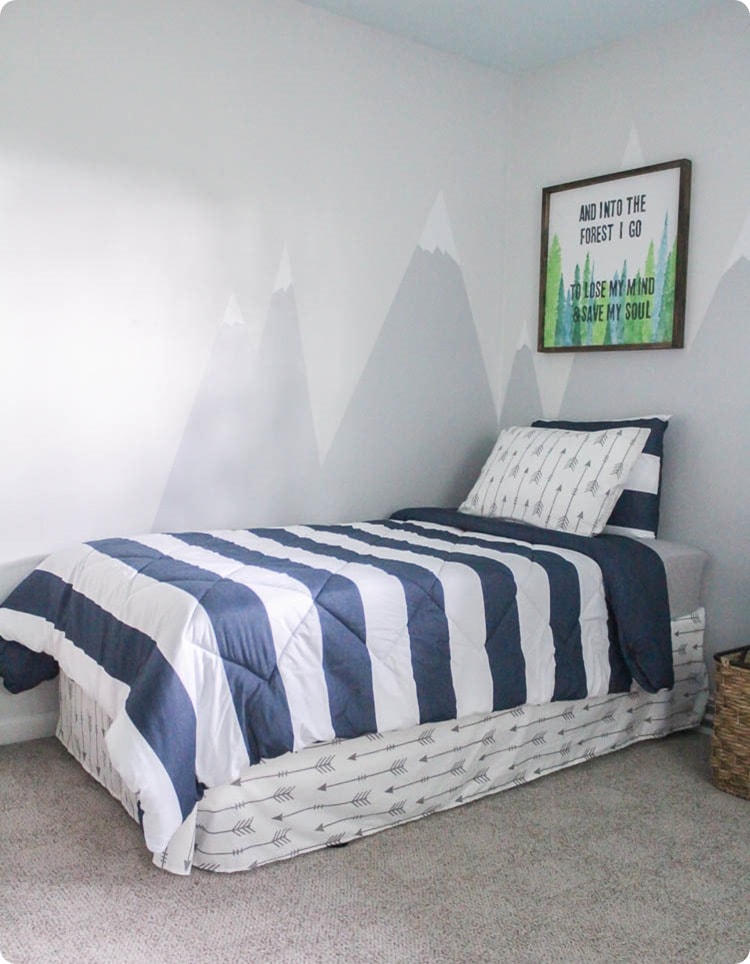 striped comforter set, arrow sheets, gray sheets
I skipped ironing the seam on the second bed (above) and it definitely shows. Whoops! Better go back and take care of that.
I am really happy with how these simple bed skirts turned out. So much that I'm planning to do the same thing in the master bedroom. I'll keep you updated on any new tips, tricks, or issues I run into along the way!
Before you go, if you missed my boys' room reveal, you have got to see it. It might just be my favorite room in the house!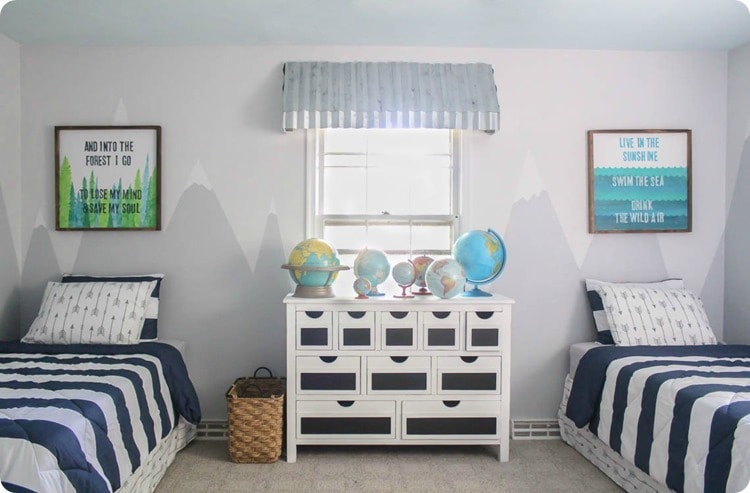 Have a great week!