I picked this little table at a local thrift store over the summer. I liked the curvy shape of the top and the spooly legs.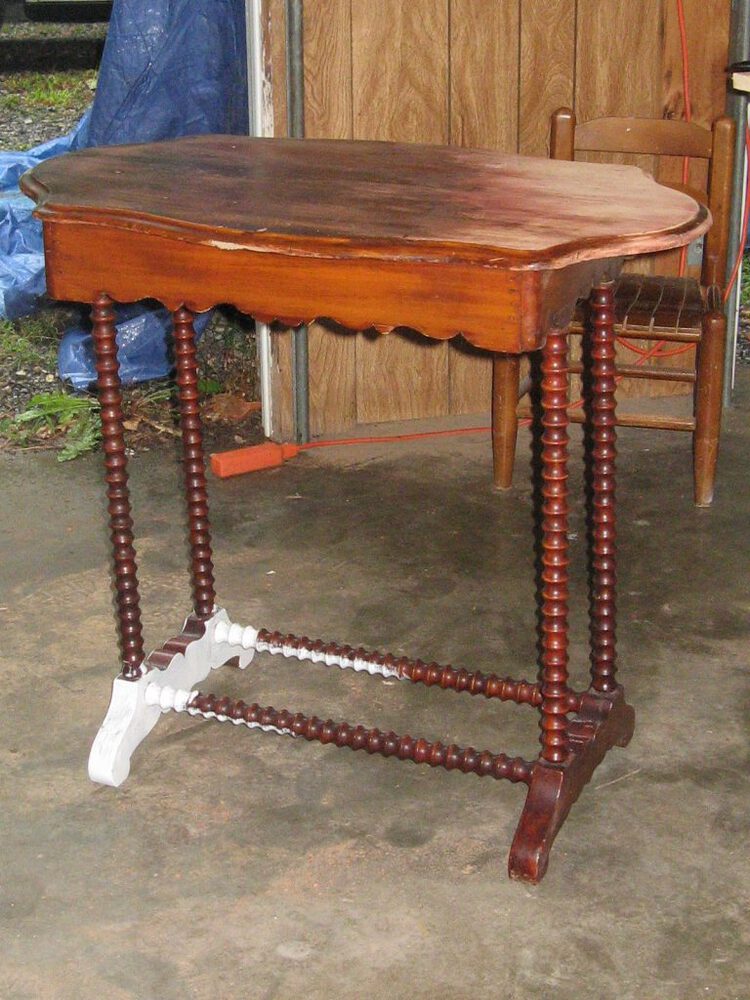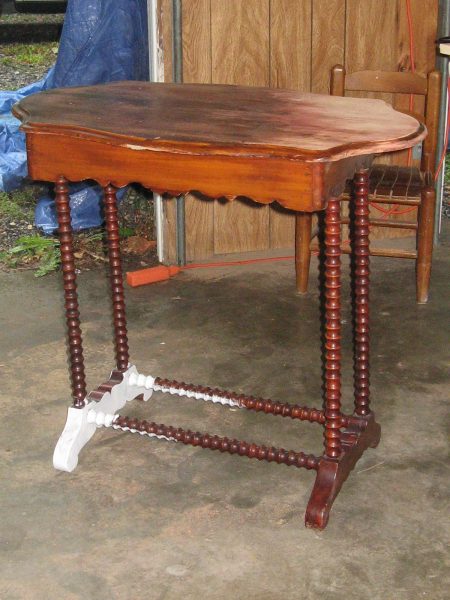 As you can see, I had already started sanding and priming when I took my before picture.
This piece had fallen captive to the dreaded red stain. I had heard about others' difficulties with this type of stain but I still managed to underestimate my opponent. Originally, I was going to sand down the top and restain it a dark walnut. But once I started sanding, I saw that the wood itself had taken on quite a pinkish tone. I didn't want to sand half my tabletop off, so I decided to nix the staining which meant primer was the next step.
Luckily, I knew to use Zinsser oil-based primer. That stuff is amazing – it will stick to almost anything and is the best at covering old stains. Even using my trusty oil primer, there was still some pinkish bleed-through so I added a second layer of primer in a few areas. For those who did not know – you can use latex paint over oil-based primer, just not the other way around.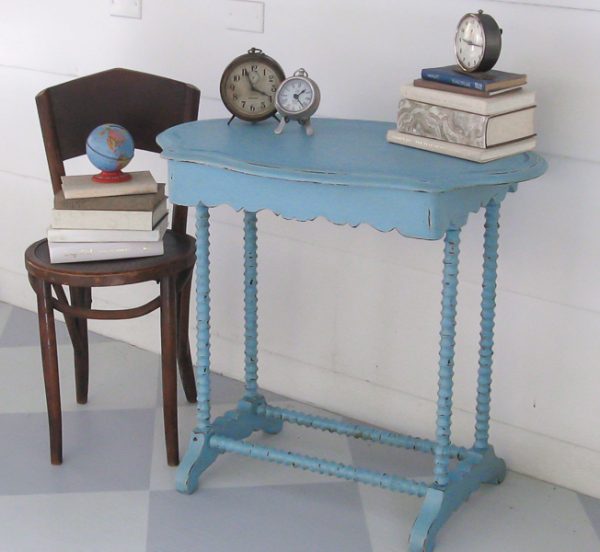 I tried a few different colors before settling on the same oops paint I used on my
favorite aqua cabinet
. I went ahead and wiped it down with the a little Minwax English Chestnut stain as well. Just rub the stain on with an old rag. Then follow up with another rag soaked in mineral spirits. It will remove most of the stain from the actual paint and will leave a nice dark tone to the exposed wood bits.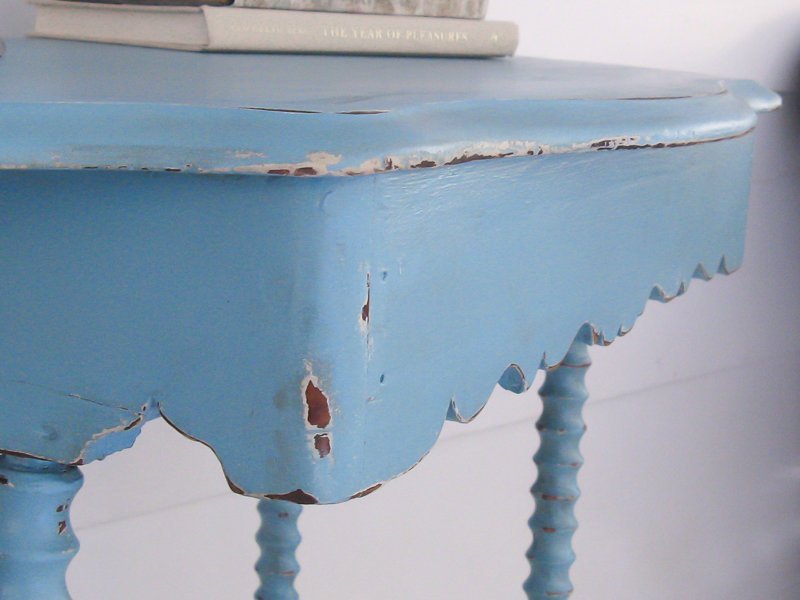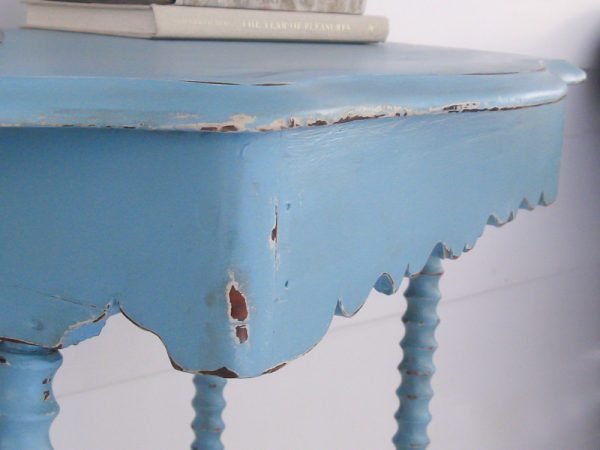 I wanted to add some subtle pizazz to the top so I painted a darker teal border between the first and second coat of paint. When I sanded the top down, the dark stripe was able to peek out here and there.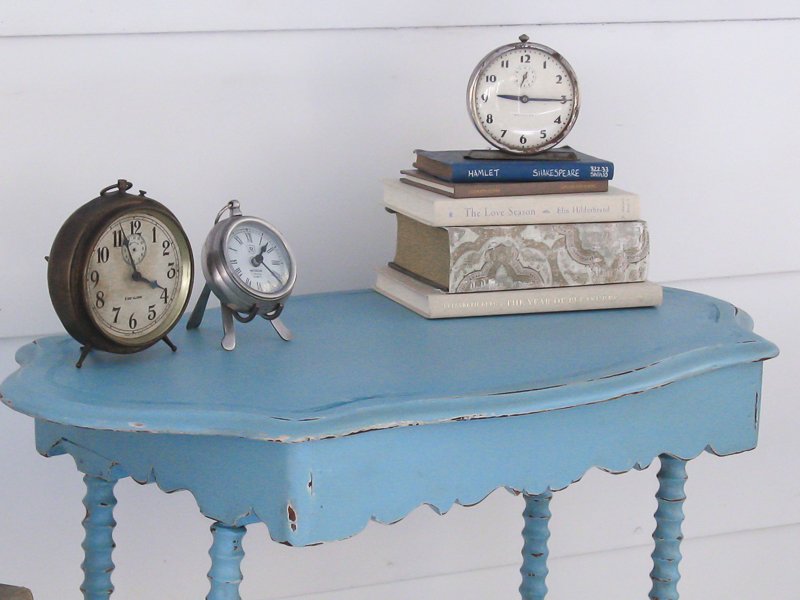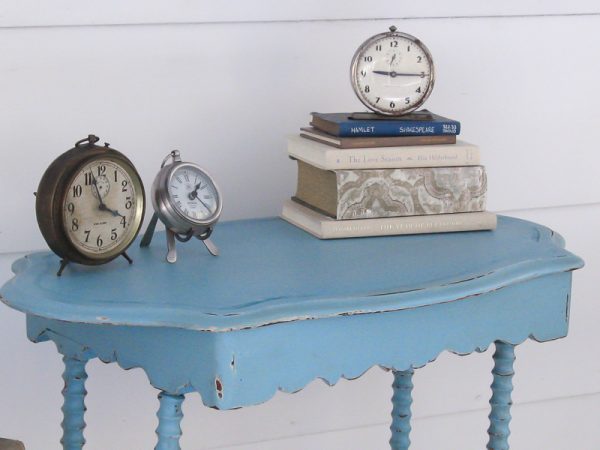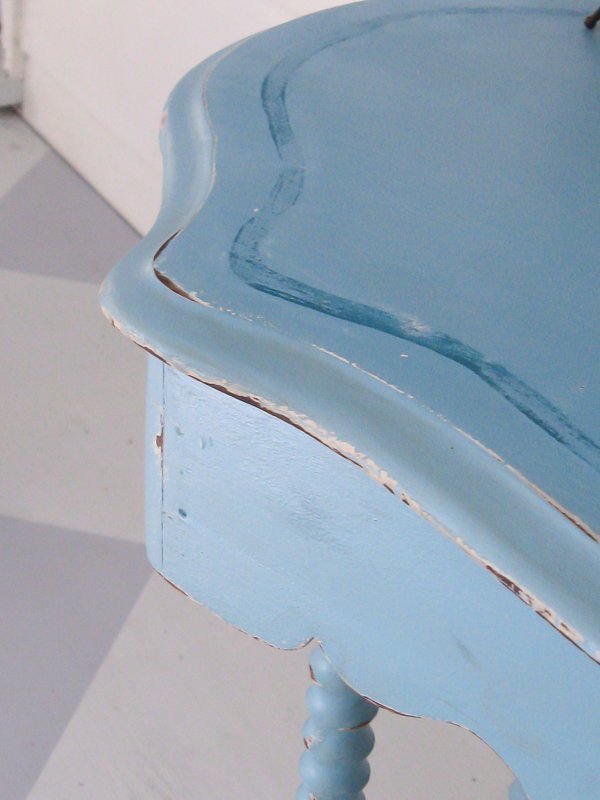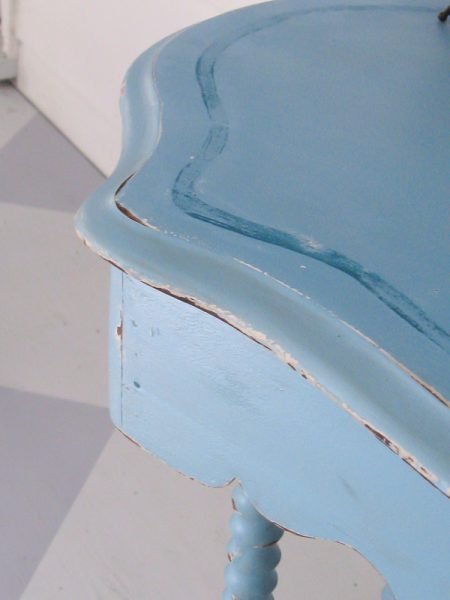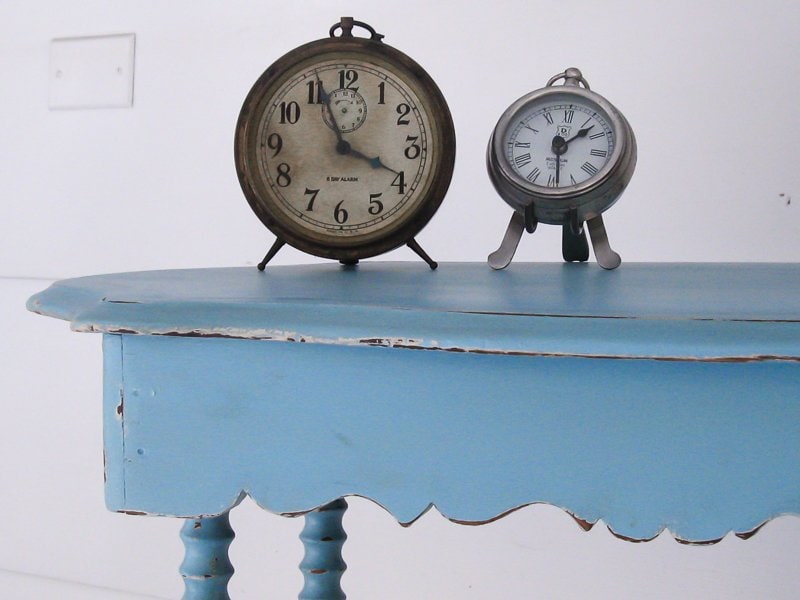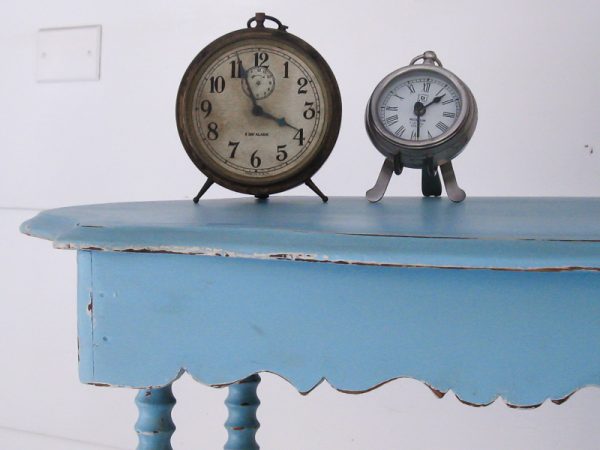 This has got to be my favorite color. I love all blues, but this shade of aqua is sheer perfection.
So what do ya think of her?