You may remember this sad little cabinet that I found at a yard sale several weeks ago. It was in pretty bad shape with peeling veneer, loose glass, and a completely detached back.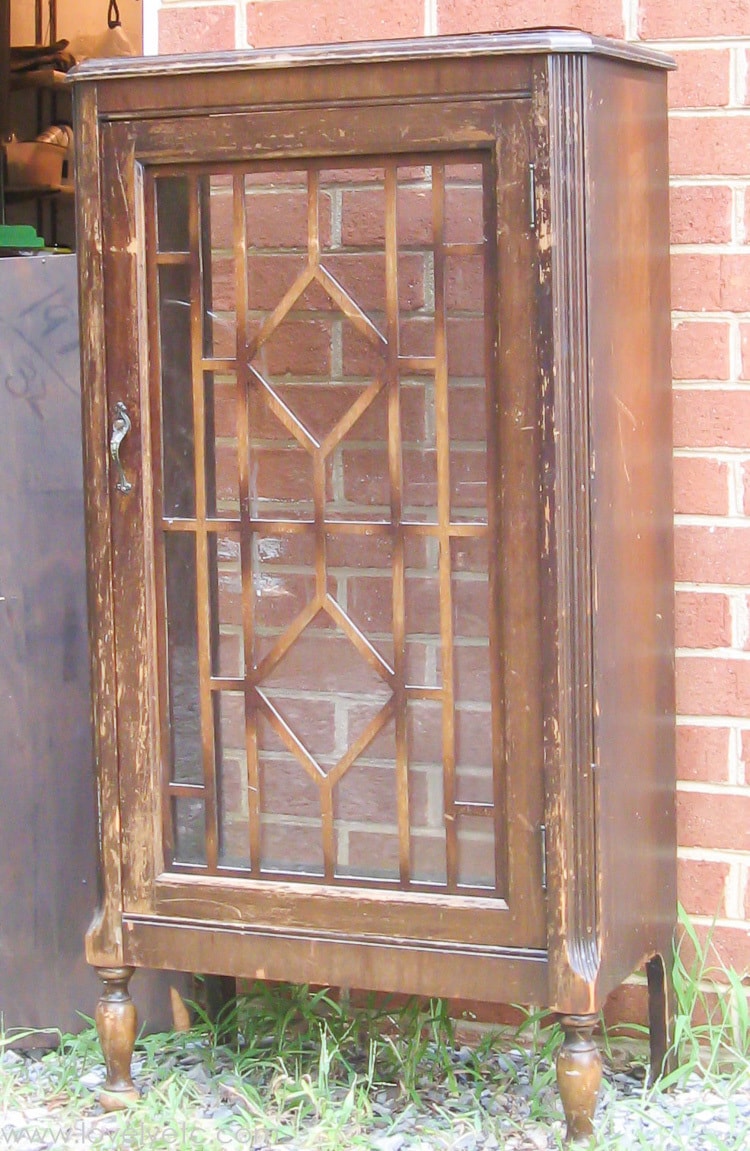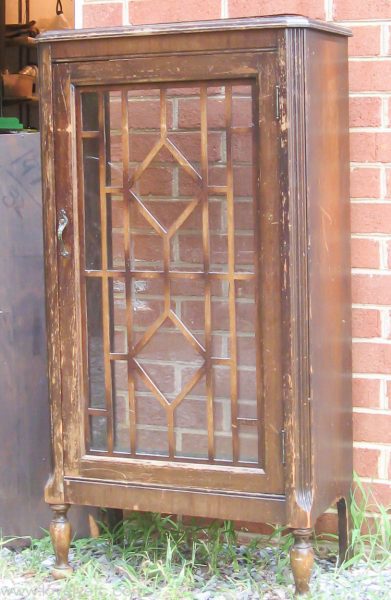 In spite of all that, there was still something very charming about it. But it definitely needed some love!
Luckily none of the veneer was actually missing, but it was coming off in quite a few places. I used basic wood glue to reattach all of the loose veneer and then stacked some heavy boards on top to hold it down while the glue dried. (
These glue injectors
make it super easy to get the glue into even the smallest spaces.)
Luckily the back wasn't missing, it had simply fallen off. I tacked it back on with small brad nails. And I filled in a few cracks with
wood filler
and then sanded it smooth. I removed the interior trim piece and the glass. And finally, I cleaned the piece well and it was ready to paint!
Honestly, a lot of times getting a piece of old furniture prepped takes way longer than the actual painting!
For the paint on this piece, I used my favorite primer:
Zinsser cover stain oil primer
. This is my go-to primer for furniture projects because it sticks to anything and does a great job of sealing in old finishes so they never bleed through onto your fresh paint job. After the primer dried, I sanded lightly to get everything nice an smooth and then painted.
For this makeover, I used regular old latex paint in a couple of my favorite colors: Valspar Cooled Lava on the outside and Behr Peacock Feather on the inside. (Yep, you can totally paint latex paint over oil primer without a problem. It's painting oil over latex that tends to go poorly.) I did use a few tricks to get a perfectly smooth paint job without using a paint sprayer.
First, I added
Floetrol
to my paint. Floetrol is a paint additive that reduces brush marks when painting. The other trick that really helps give a crystal clear glass finish – using a
small foam paint roller
for the flat surfaces and a high quality paint brush to get in the corners and details. (
These paintbrushes
are my current favorites.)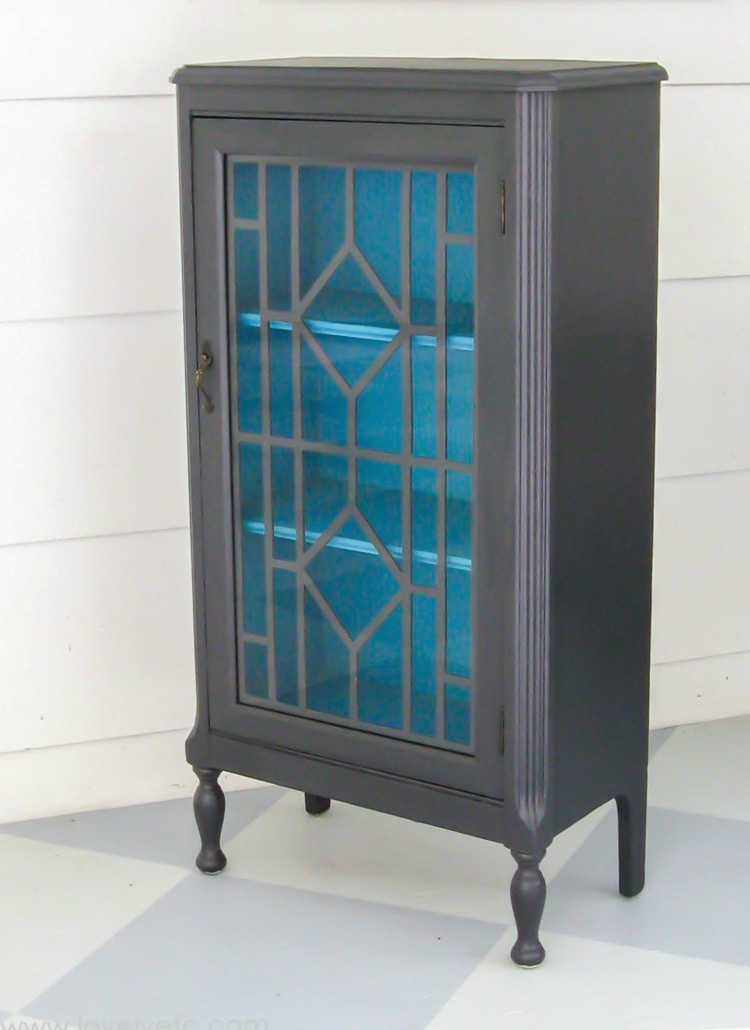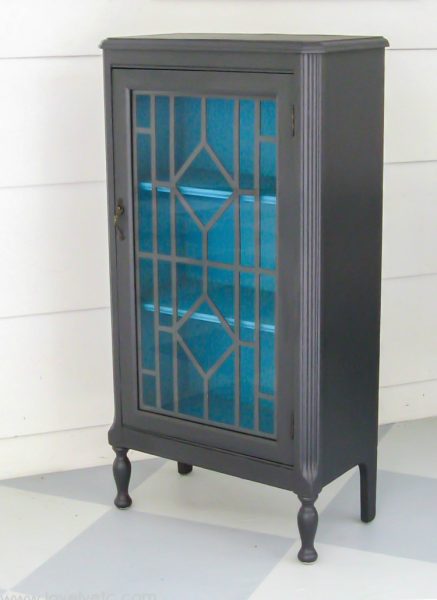 What a transformation! She looks about 1000 times better than the before. And I am really liking the modern colors with the vintage shape.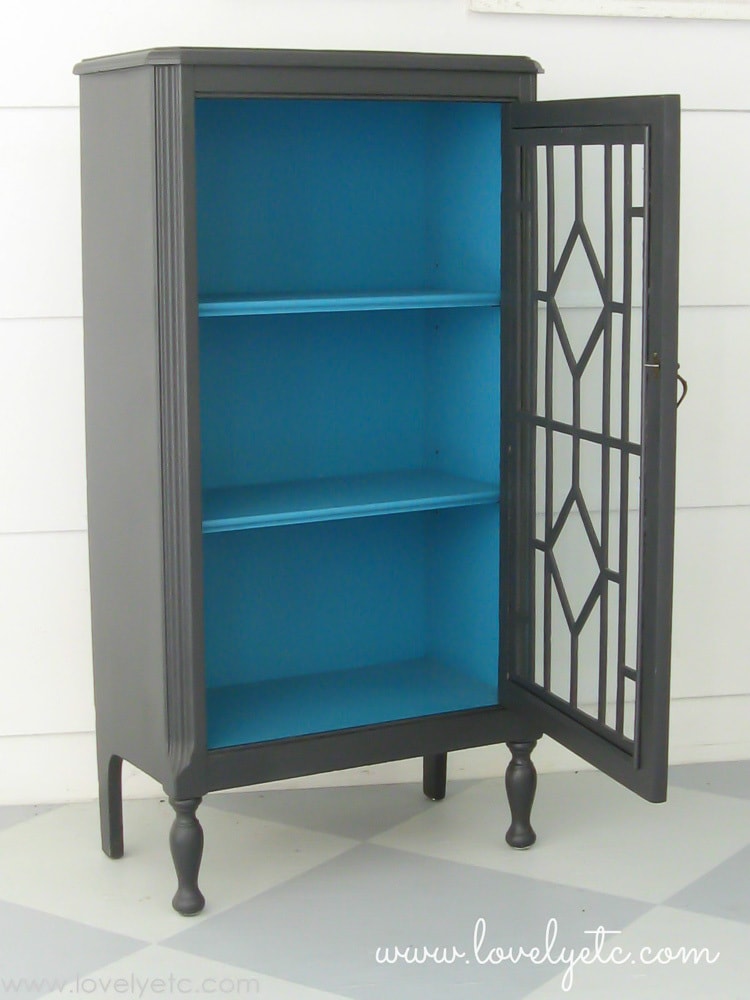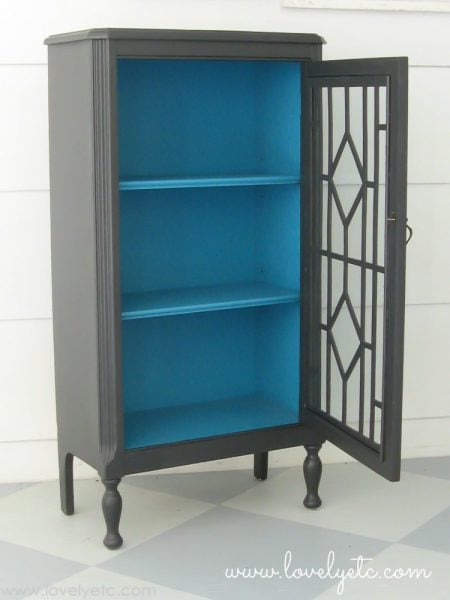 At first I was a undecided about whether or not to reattach the trim piece in the door. I love the little legs and detailing on this piece. But I was worried the front may be a bit busy – and it will look even more busy once it is full of dishes or books or whatnots. Perhaps it would be more polished without the detailing in the door?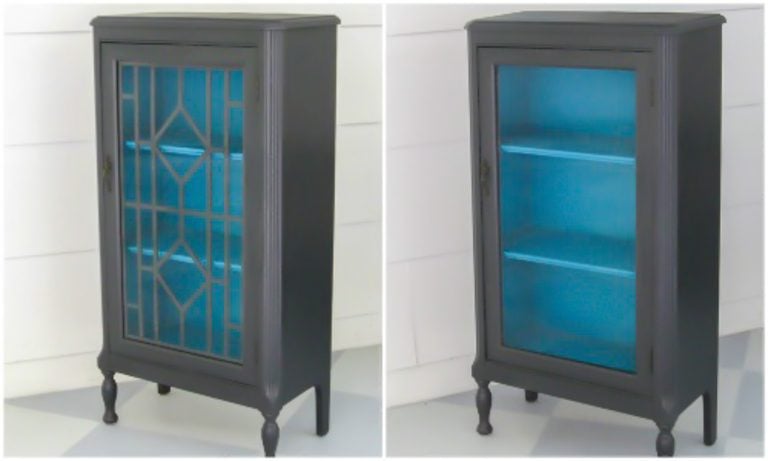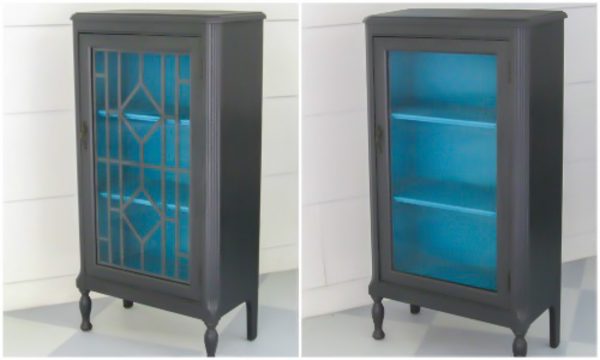 In the end I like it both ways, but it just seemed like a shame to lose the character of that original trim so I added it back. I'm really happy with how it looks in the end – wouldn't this piece look amazing full of all white milk glass or ironstone pieces! What would you have done if this were yours? With trim or without?