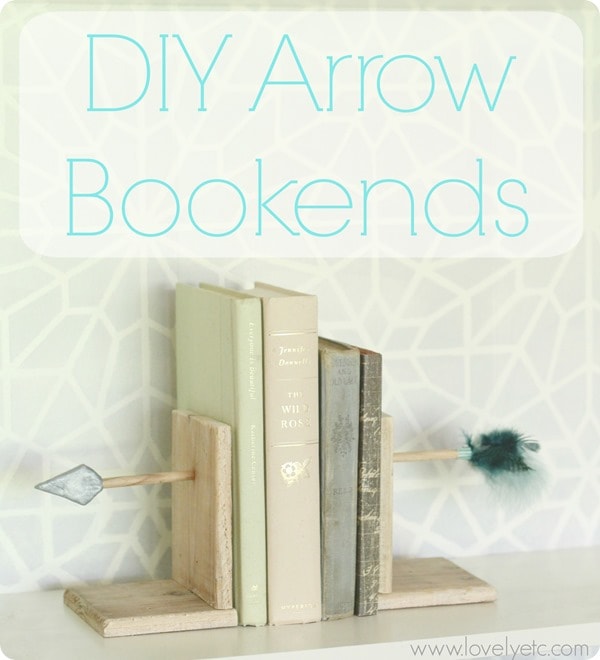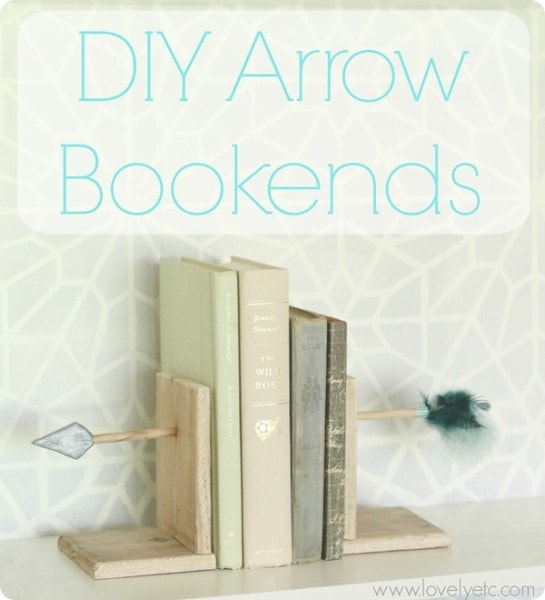 Every now and then I get a brilliant idea out of nowhere for something I just have to create; these DIY arrow bookends were one of those lightning bolt ideas. They may not be life changing or anything, but seriously, look how awesome they turned out!
These bookends manage to be both fun and elegant at the same time and I love, love, love how they look as though the arrow was shot right through the books. (Yep, that is definitely my inner dork shining through. And I'm okay with that.)
Materials
4 scraps of wood, sanded smooth (I used two pieces that were 4 inches by 4 inches and two that were 5 inches by 4 inches)
Drill and small screws
wood glue
small dowel
feathers
colored tape
silver clay
DIY Arrow Bookends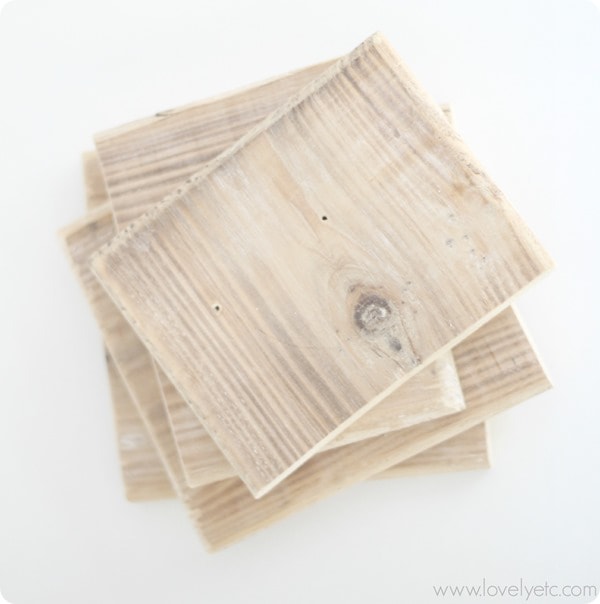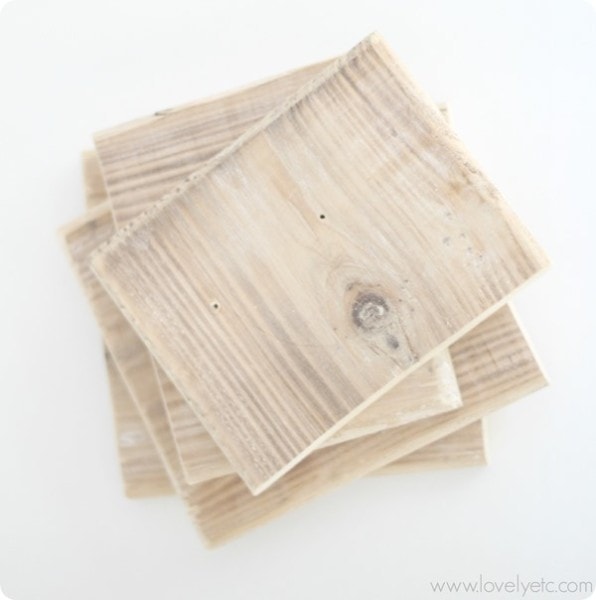 First, you need to construct your bookends. I have to admit I was a little intimidated by this part. I am a DIYer to the core but I do not enjoy actually building things. Thankfully, it turned out to be a painless and fairly easy process. The wood pieces I used were scraps I had left over from a different project, but if you don't have any wood scraps laying around, you can buy a small wood board at any home improvement store. And if you are nervous about using a saw, they will typically cut it for you there in the store.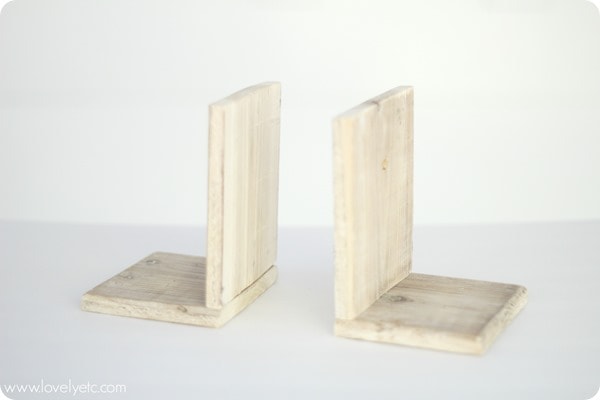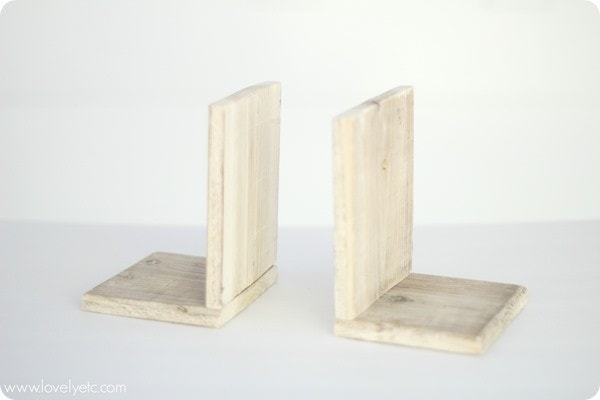 To build the wood into bookends, simply stack one of the taller pieces on top of a small piece. Use your drill and a small drill bit to pre-drill holes up from the bottom and then connect the two with small screws.
I sculpted my arrowhead using silver modeling clay. (This is very inexpensive at any craft store). I cut a small piece off of my dowel and then sculpted the clay directly onto one end. I baked the whole thing in the oven (wood and all) to harden the clay.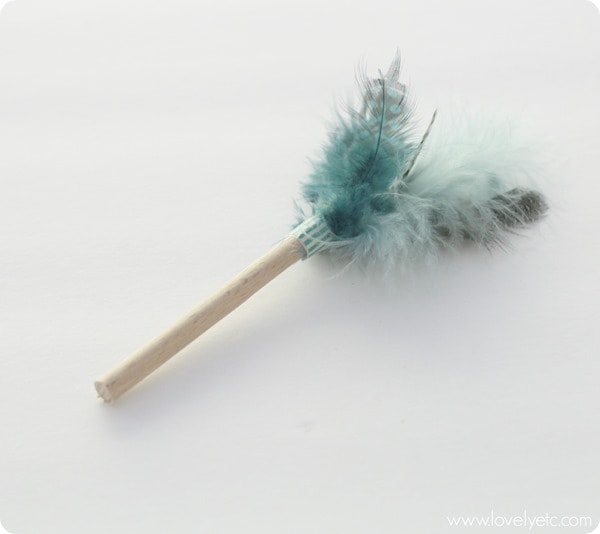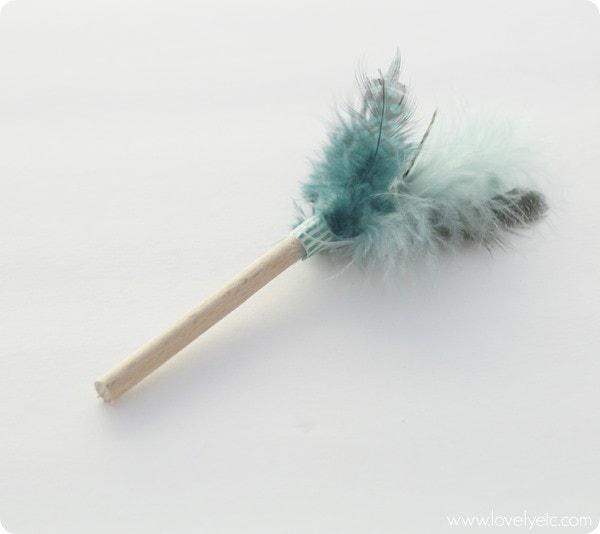 The tail of the arrow was made from another small piece of the dowel. I bought a bag of colorful feather pieces from a craft supply store and arranged a few into a plume at the end of the arrow. I used a thin piece of masking tape to attach the feathers to the end of the dowel and then covered the masking tape with some colorful washi tape.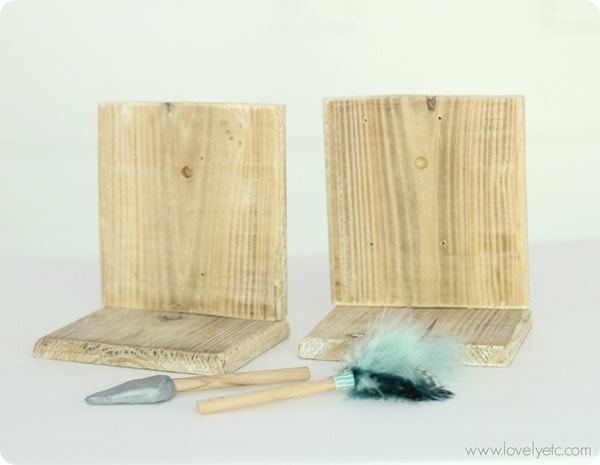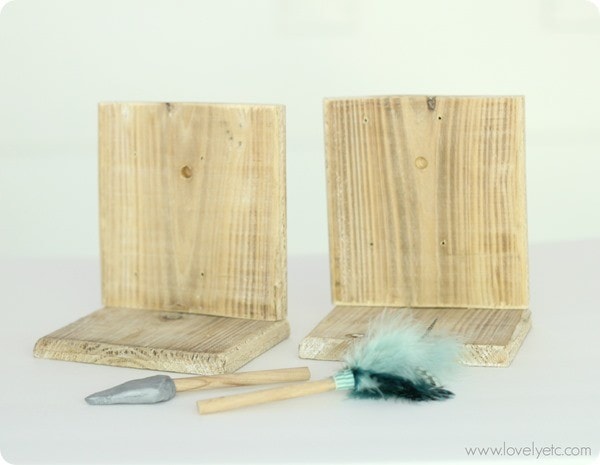 The final step was connecting the two arrow pieces to the bookends. Using the drill, I drilled a small hole in the front of each bookend. I was careful to use a drill bit that was only the tiniest bit wider than the shaft of the arrow. Then I slid each arrow piece into these holes and used some wood glue to attach them there securely.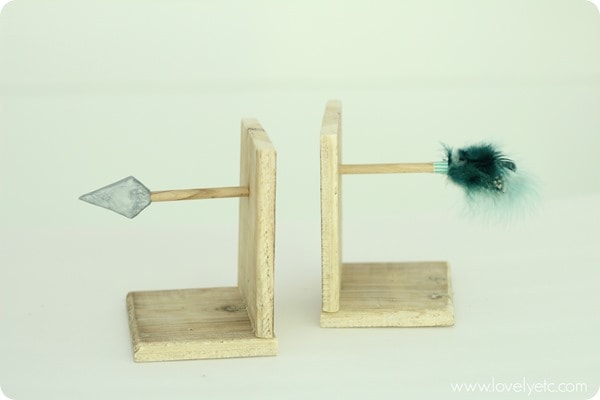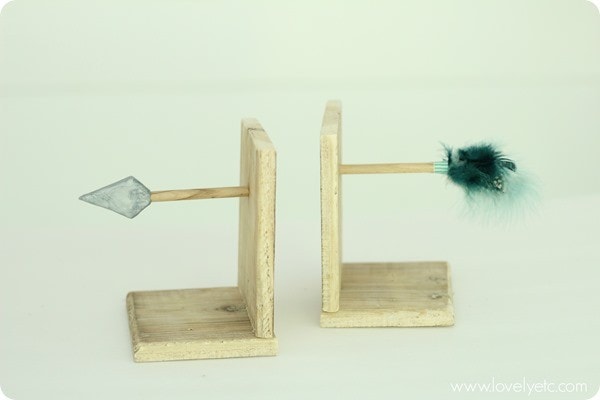 I found the perfect spot for them on our bookshelves and set to work filling them with books.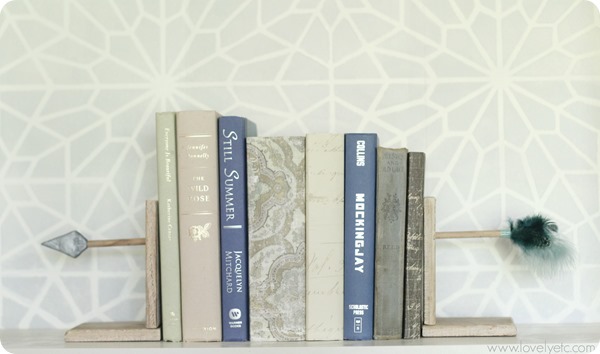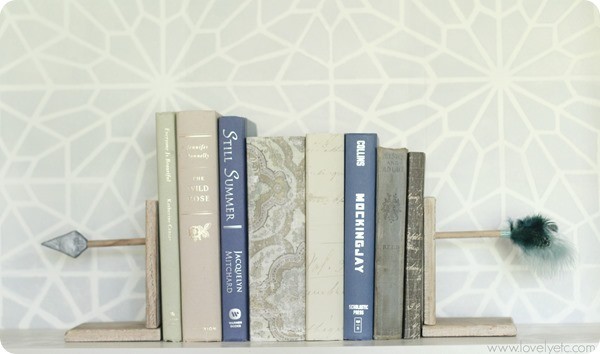 These would be extremely fun in a kids' room, but I think they are elegant enough to work in any grownup space as well. (Which is exactly why they've found a home on our living room built-ins.) Plus, I think every space needs something fun and unexpected to liven it up.