These amazing budget kitchen makeovers all cost less than $1000 and they are filled with creative ideas you can use to remodel any kitchen for cheap.
I am so excited to share these budget kitchen makeovers with you. We all know how expensive kitchen remodels can be.
When you're staring at a dark, dated kitchen that seems to need all new everything, it can feel impossible to make a difference with a small budget.
But with a bit of creativity and some hard work, you really can completely update your kitchen for less than $1000.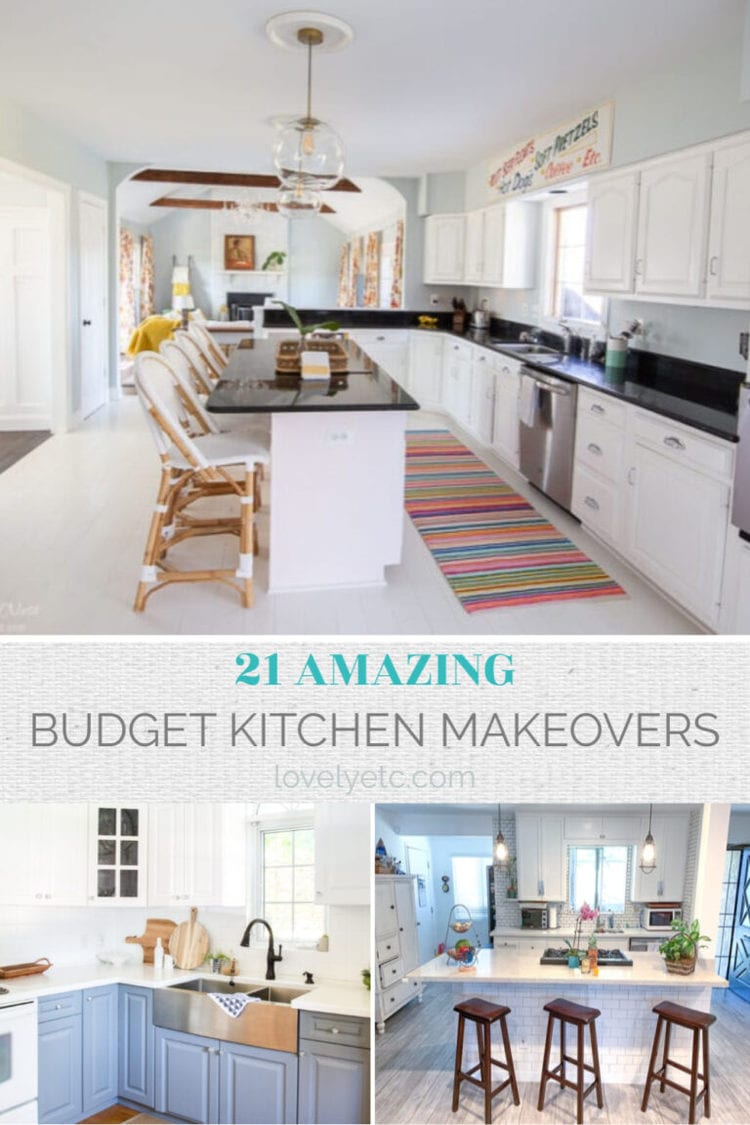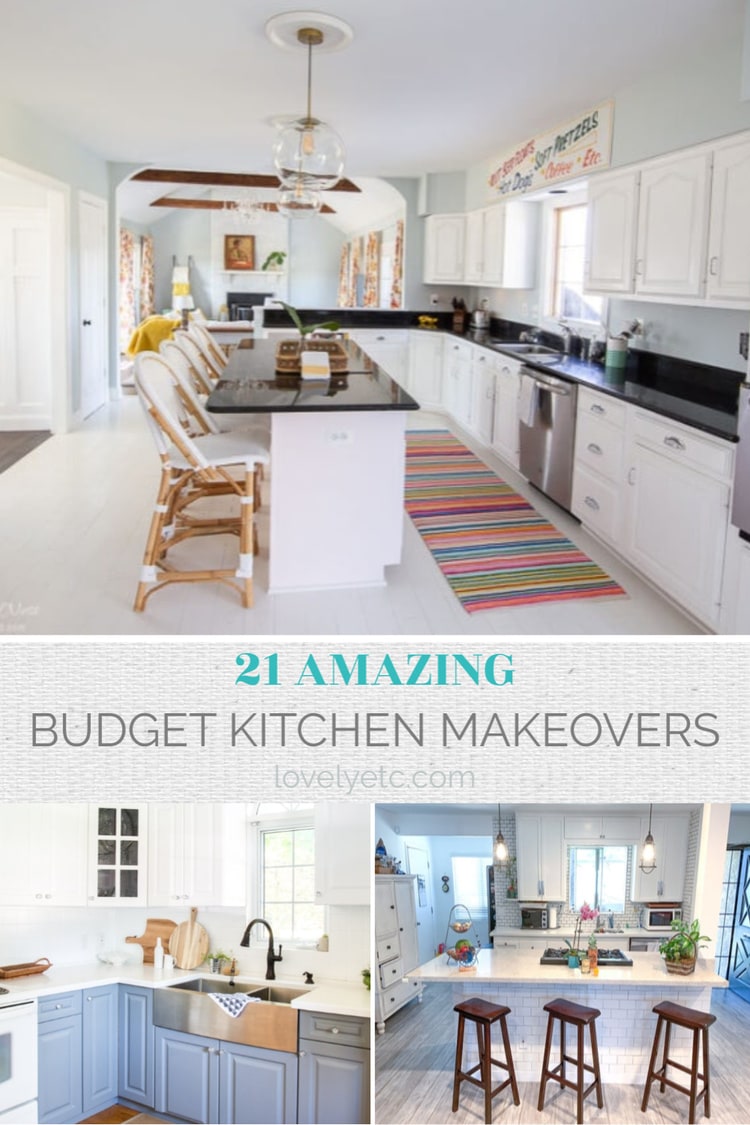 21 Of The Best Budget Kitchen Makeovers Under $1000
It's amazing how far a tiny budget can go when you really get creative and think outside the box.
These 21 budget kitchen makeovers are absolutely beautiful and they are packed with amazing inspiration for budget cabinet makeovers, countertops, backsplashes, flooring, and everything else you need to create an amazing kitchen you will love to spend time in.
Are you as amazed by these budget kitchen makeovers as I am?
This just goes to show you that no matter how outdated your kitchen is, you can transform it into a space you love without breaking the bank.
MORE BUDGET KITCHEN MAKEOVER INSPIRATION
Check out these DIY projects for even more budget kitchen ideas.
15 Amazing ways to redo kitchen cabinets
Painting oak kitchen cabinets white: the secret to perfectly smooth cabinets
How my painted countertops look after three years of use
Where to buy inexpensive cabinet knobs and pulls
I'd love for you to share this post on Pinterest!