I have a fun new printable to share today that I am really excited about!
Behind the scenes I've been giving our master bedroom a refresh that was way overdue. My goal is to finish this entire room refresh using only things I already own and not buy a single new thing for the space. I will be sharing all of the details of our no-cost master bedroom soon. Sometimes I hate to share too much when I first start working on a project. A lot of DIY projects around here seem to move at a glacial pace and I hate to share a bunch of plans and then have nothing to update for months.
But I did want to go ahead and share this cute little printable I created for the room. So far my plan not to buy anything new is going really well and I've been able to get creative with things I already own. I gathered a bunch of things I had stored (hoarded) in the basement to use as a sweet little gallery wall and just needed a cute print to pop in one of the frames.
I was immediately drawn to the phrase Let's Get Cozy. As much as I want our home to be beautiful and fun and unique and happy, I want it to be a cozy landing place for our family most of all.
A lot of times we talk about getting cozy in fall and winter, but I think coziness applies all year long. I love to cozy up with a book and a blanket when it's cold and gray out. But I also love to relax in a rocking chair on our porch and listen to my boys play and laugh once spring hits. To me both embody the sense of safety and comfort and peace that makes up a cozy space.
Plus nothing describes how a bedroom should feel as well as cozy!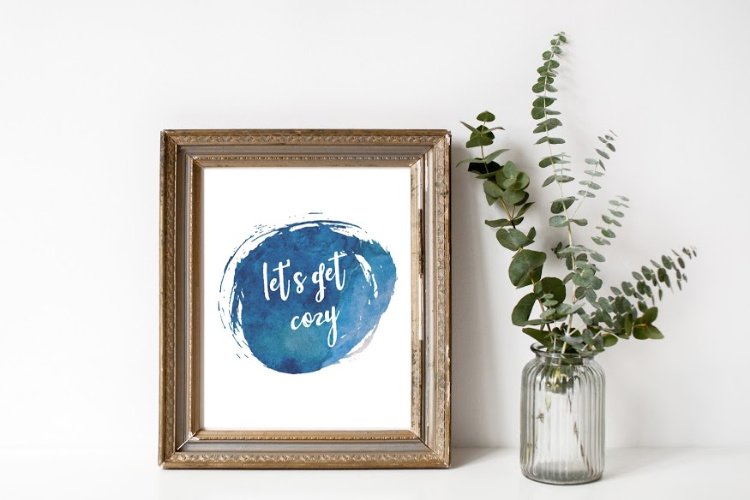 This sweet little navy print is what I came up with.
I love how simple it is and I think it would look just as fun in a family room, laundry room, or any other cozy spot in your home.
I made versions of this sweet printable to fit both vertical and horizontal frames and it is perfectly sized to print at home as an 8×10.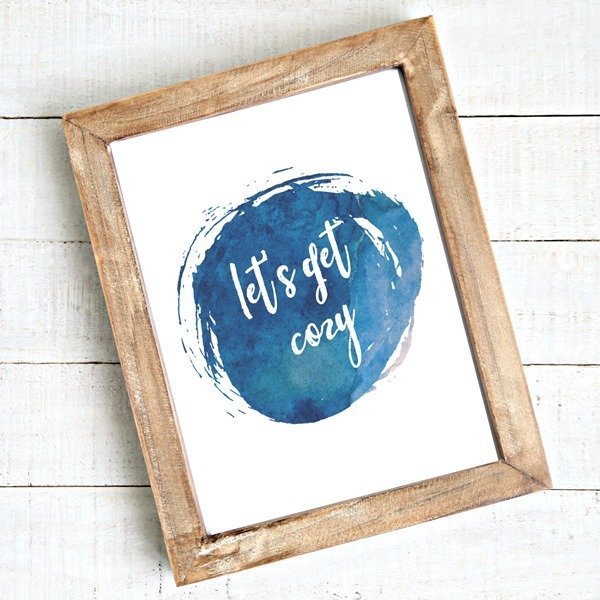 I'm offering these along with all of my other printables completely free to all of my email subscribers. If you are already a subscriber, you will find you copy in this week's email. If not, to get your printables delivered straight to your inbox, just subscribe to my email newsletter in the box below. The free download will be sent to your email within minutes and you will get access to all of my other free printables as well along with my weekly email newsletter. (Printables are for personal use only and may not be resold in any form of course.)
Don't forget to pin me to Pinterest!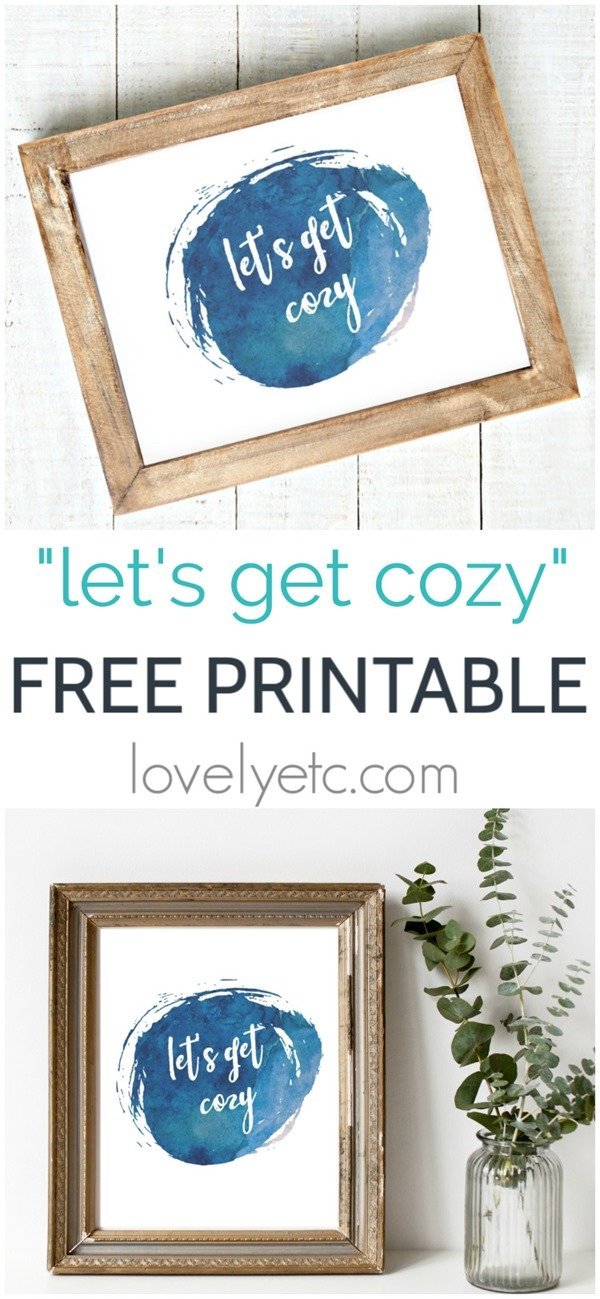 Looking for more fun free art? You can see all of my free printables right here.