"This shop is part of a social shopper marketing insight campaign with Pollinate Media Group™ and Wet-Nap but all my opinions are my own. #pmedia #showusyourmess http://my-disclosur.es/OBsstV"
We did it! We drove over 2,000 miles in 8 days with our 20 month old Griffin. And not only did we live to tell the tale, we had a blast.
All of us. Even the tiny boy trapped in his carseat!
Without using an ipad, portable DVD player, or any other electronics. Seriously – little man didn't watch a single movie the entire time. And we still had a great time. There's proof – it can be done!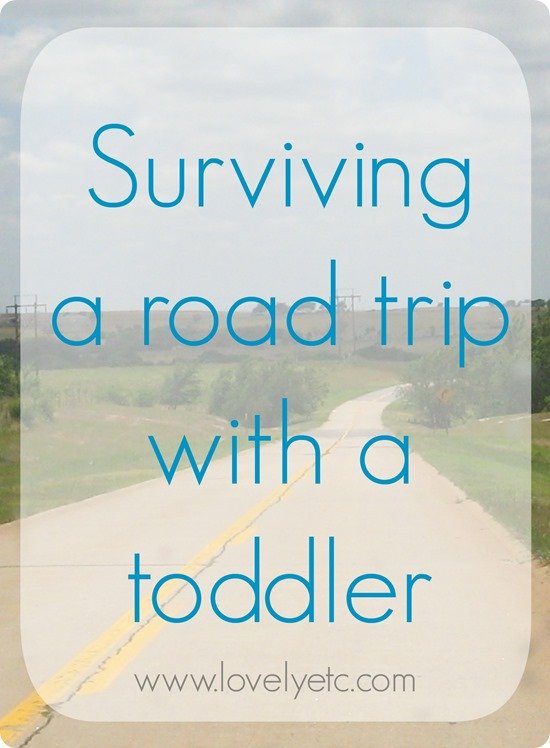 So first of all, why did we drive so far? The short answer is because we wanted to. When I found out my husband was unexpectedly going to be able to take a week off from work, I wanted to do and see as much as possible. While still getting in some time on the beach of course. So we plotted a course from our home in Virginia to Charleston, SC to Cumberland Island, GA to St. Augustine, FL to Sanibel Island, FL and back. It sounds like a lot I know, but we got to see some really amazing places we have been wanting to go for years. Plus, all of those stops really broke up the loooonnnnggg drive to Florida – instead of driving 14 hours at once, we were able to break it down into four or five hour chunks. Which is great when you are an adult and even better when you are a toddler.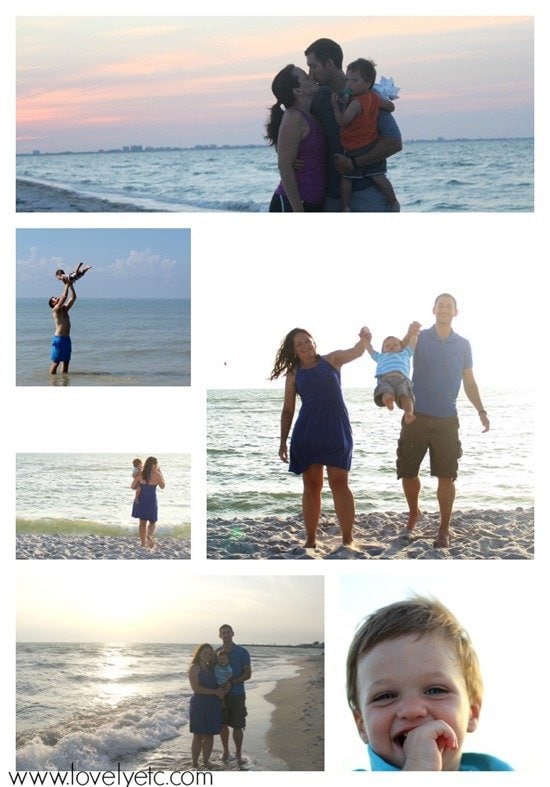 Even so, I knew it was going to be tough on Griffin being in the car so long. I thought carefully before we left about how to make the trip more enjoyable for him and in return more enjoyable for us as well. These are my top tips for surviving and even loving a long road trip with a toddler.
Use sleep to your advantage

The absolute best times for travelling are very early in the morning, during naptime, or late at night. Nothing makes a long drive go by faster than sleeping through it. The more you are able to drive while your toddler is sleeping, the easier the trip will be for everyone. Enough said.
Make frequent stops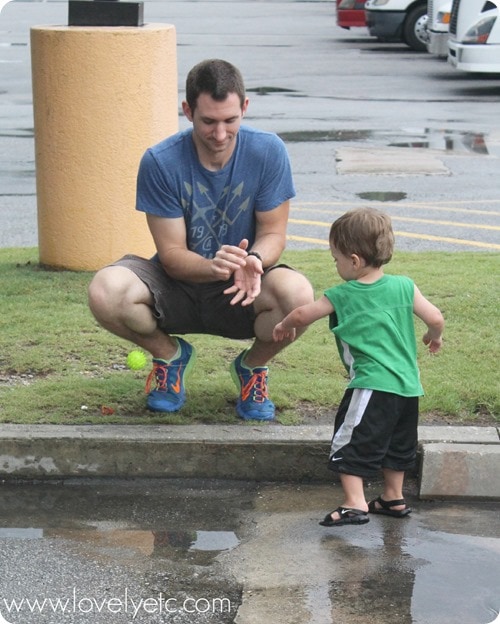 We tried to look at the whole trip as our vacation, not just the part at our destination. Which meant doing what we could to make the ride enjoyable rather than just pushing to get to our next stop as quickly as possible. A big part of this was stopping every couple of hours to get out and stretch, play, even run around.
Rest areas and welcome centers are definitely the best place to stop – you can't beat a nice grassy patch for your toddler to run around. But sometimes rest areas just don't appear when you need them. In those cases, we found gas stations could work just fine too. The most important part is to let your toddler get out of their car seat and move around. Griffin had tons of fun playing catch at the back of a gas station parking lot or even just standing in the front seat playing with the mirror.
Pack a few toys
I knew that Griffin was going to need something better to do other than stare out the window. Especially since his carseat is still rear-facing so the poor guy can barely see out the window to begin with. But of course we couldn't pack up his whole toy arsenal. So a few days before the trip, I set aside a few very small toys that he really likes and could play with in the car – a set of drumsticks, a few books, an egg shaker, a toy cell phone, a yellow squeeze toy and his beloved pinwheel.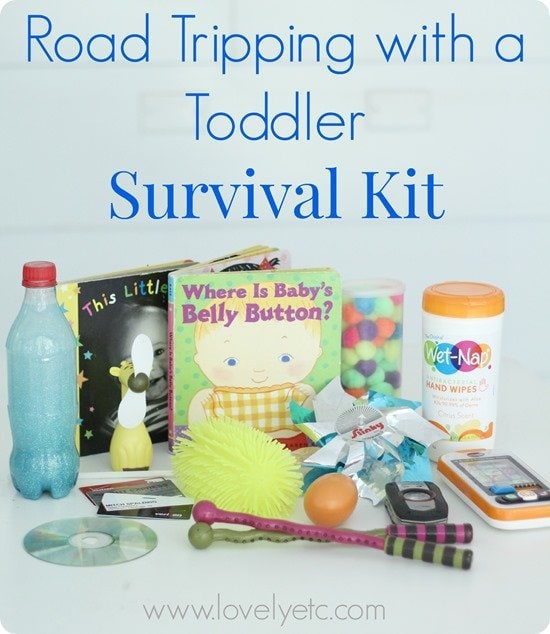 I also put together a few other distractions. I bought a small handheld fan from the dollar store which was a huge hit. I made a glitter calm down bottle like this one for him to play with. I also picked up a pack of pom poms and put them into an old drink mix container. Griffin had a blast emptying the container and then stuffing the pom poms back in. Although, in retrospect this one is probably better left home. It occupied him for a long time but always seemed to end with little pom poms all over the car.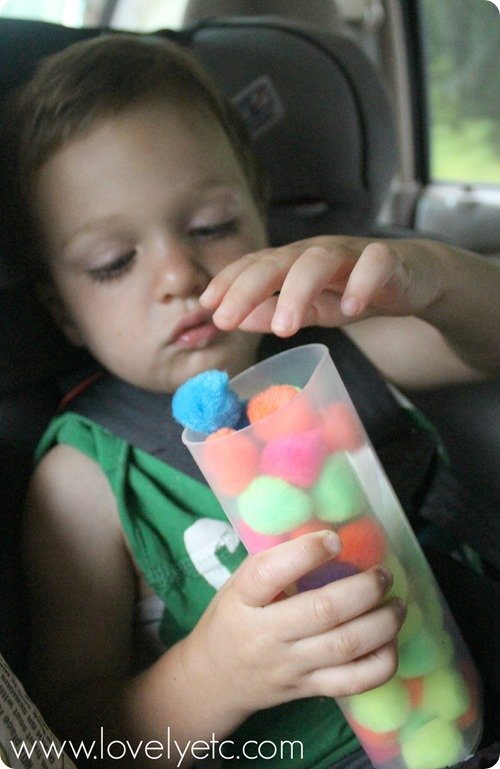 Pack some 'grown up' stuff
We all know that toddlers love random 'grown up' things way better than their actual toys. (I mean seriously, a full roll of toilet paper is a toddler's dream!). So I also packed some old gift cards, a nonworking CD, a measuring cup, and an old cell phone. He loved each and every one of these things. Especially the measuring cup – go figure.
Pack snacks…lots of snacks
Every roadtrip needs snacks and lots of em. Have plenty of snacks on hand for everyone in the car – you'll prevent a lot of hangry passengers, plus you'll save yourself from having to buy the way over-priced treats at gas stations along the way. Fruit pouches, goldfish, graham crackers, animal crackers, Cheerios – anything easy to eat with your fingers. And don't forget to pack plenty of water and drinks too.
Be prepared for messes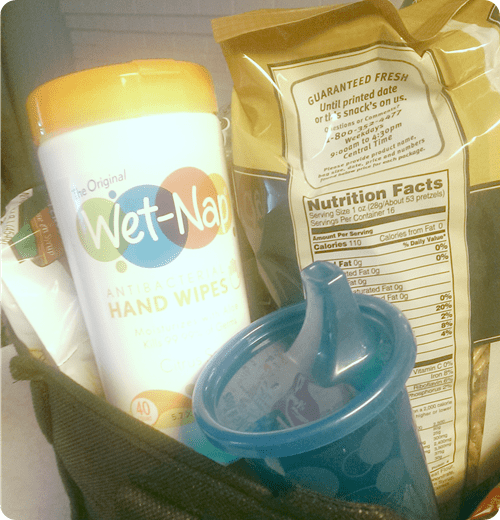 When you're stuck in a car for hours, messes pile up quickly. Trash accumulates, toys get thrown all over, and everyone mysteriously becomes sticky. Wet-Naps were so handy to have to help combat this. Whenever we stopped for gas, it was super easy to wash hands and faces without having to trek into the dirty gas station bathroom. And I have to admit, they came in handy for me just as much as the toddler. I, of course, am the only one whose soda exploded all over me when I opened it. I was so glad we had a pack of Wet-Naps on hand. I was really happy with how they dealt with all of our messes: they are softer, stronger, and even have aloe to help moisturize. I found mine at Walmart in the napkin aisle. Plus, bonus, you can click here for a coupon for .55 cents off. (Love a good coupon).
We had an Ah-mazing trip from start to finish. But I will say, even though Griffin did excellent in the car, we did have a few toddler meltdowns during the vacation.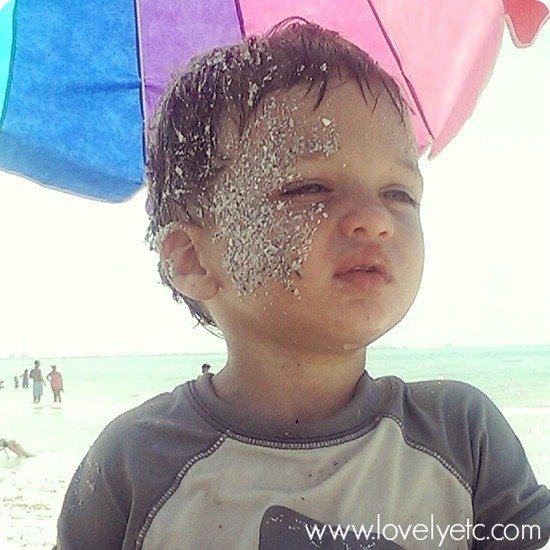 This is what happens when you throw a tantrum in the middle of the beach and then get up and pretend nothing happened. What can I say – that's real life with a toddler.
So those are all of my best toddler travel tips – have any to add?