I'm at it again – crafting away with my seashell collection.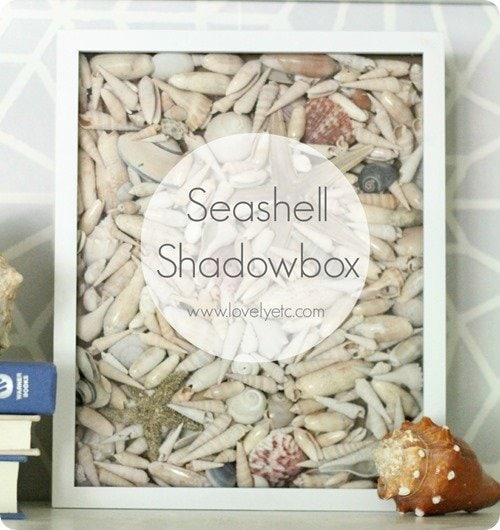 The danger with seashell crafts is it is so easy to go too far.  The more simple the project, the less likely it is to end up looking like tacky décor from a 1980s beach condo.
This project = so simple I almost feel silly sharing a tutorial.
Except that I do have some tips to make it turn out gorgeous and effortless.  (Because we all know most effortless things – from hair to makeup to décor – actually require a bit of planning).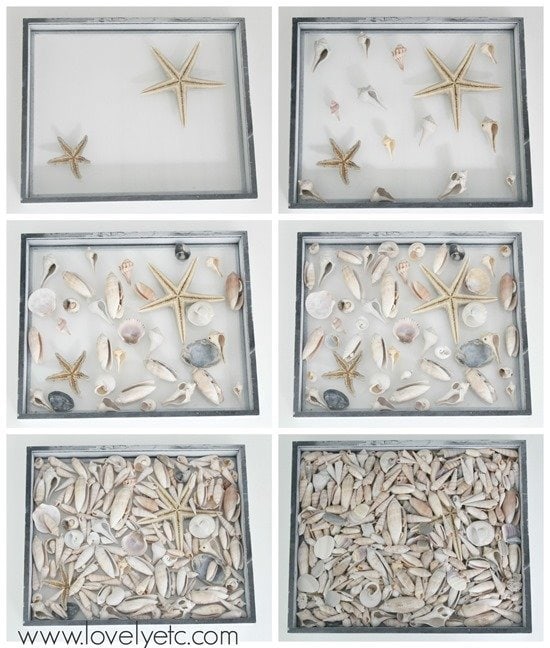 Gather all of your shells.  Take out any that are too thick to fit in your frame when it is closed.
Separate your shells into a few piles – tiny ones, bigger ones, and extra special ones.
Start with the extra special ones – lay them on the glass first (face down).  Fill in around them with bigger shells.
Fill in all the little cracks and holes with tiny shells. Shake your frame a little to spread everything around.
Put the backing on your frame and stand it up.  As the shells settle, you will see bare spots at the top of the frame.
Open the frame back up and fill in the bare spots with more shells.
Duct tape the back of your frame closed just to be safe.
So…the duct tape thing.  A few years ago I made a similar shell shadowbox using a different type of shadowbox.  No duct tape.  One day as I was rearranging things on my shelves, this happened.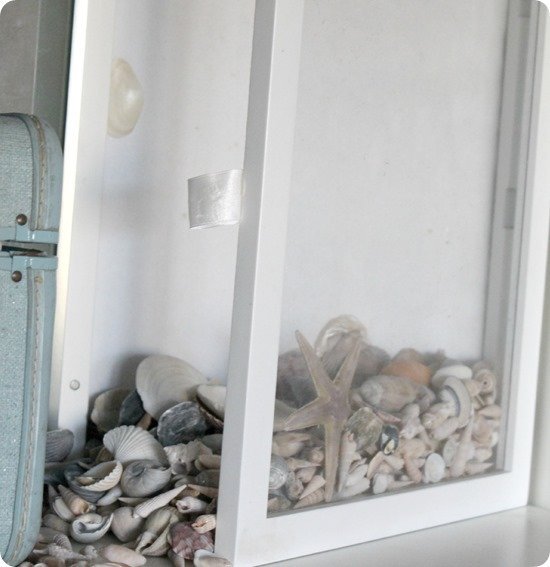 Lesson learned.  Luckily, my new version is completely secured and ready for action.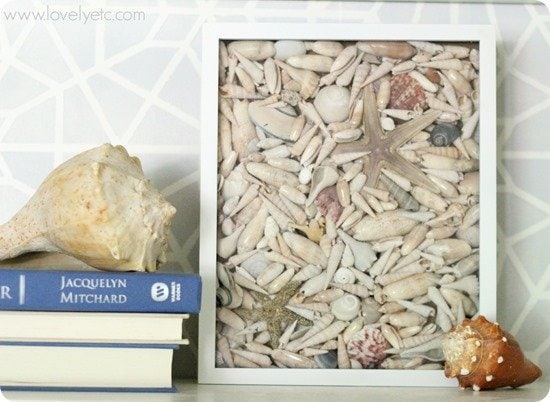 Hope you are enjoying your summer!  Anyone else have any awesome seashell crafts to share?  I'm always on the lookout for more ideas.