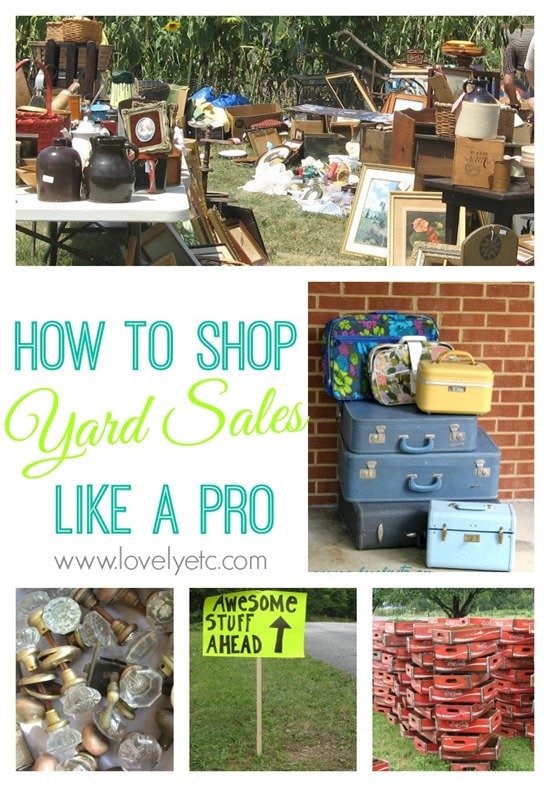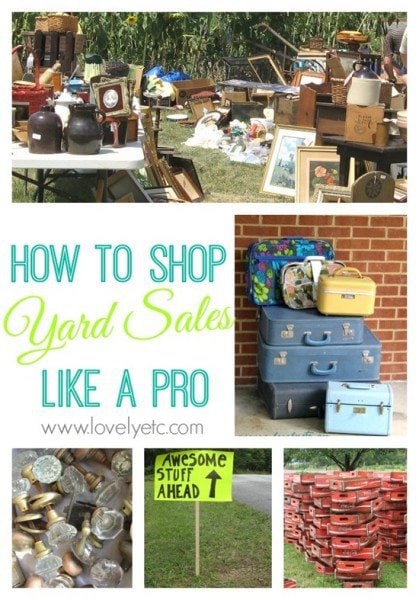 Today's message – look past the dirt and junkiness and find the potential.
I love yard sales and all the treasures they hold. But as I'm sure you know, most of the treasures start out looking like…well, just a bunch of junk.
Yard sales are the perfect place to really fuel your creativity. When I see something at a yard sale, I immediately begin thinking about what it could become.
Perhaps it just needs a fresh coat of paint or a good cleaning. But my favorite finds often end up becoming something totally different from what they were originally intended to be. The trick is to not just see what something is but what it can become.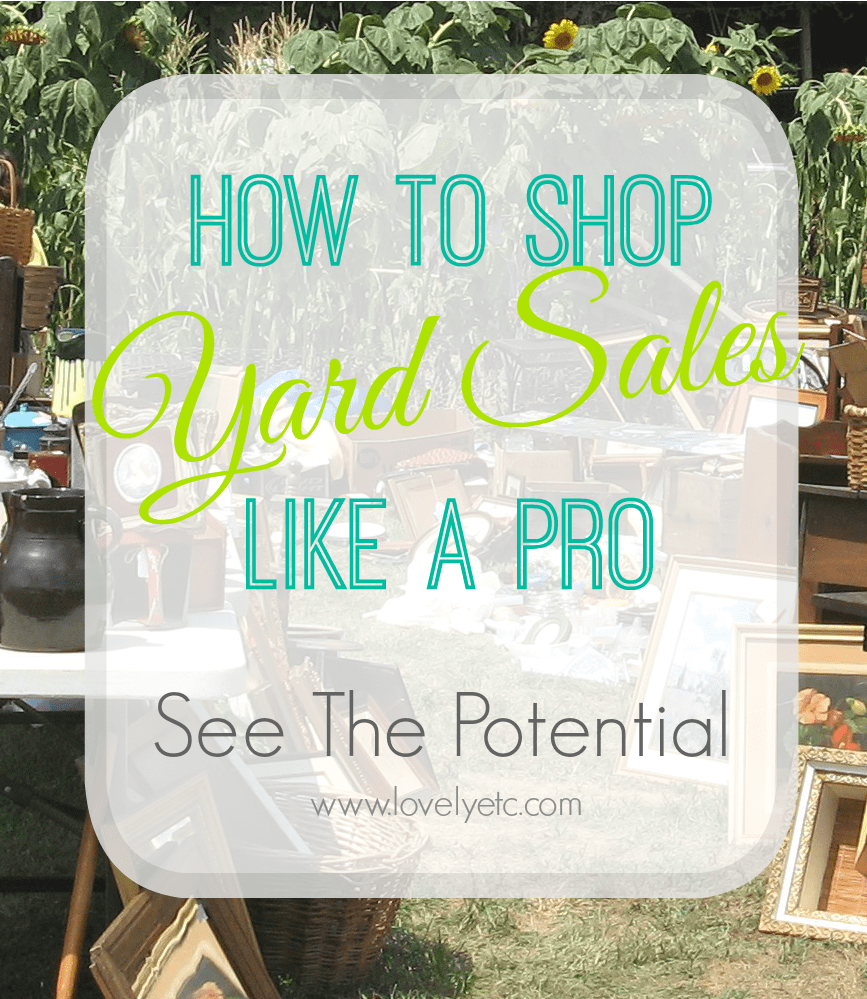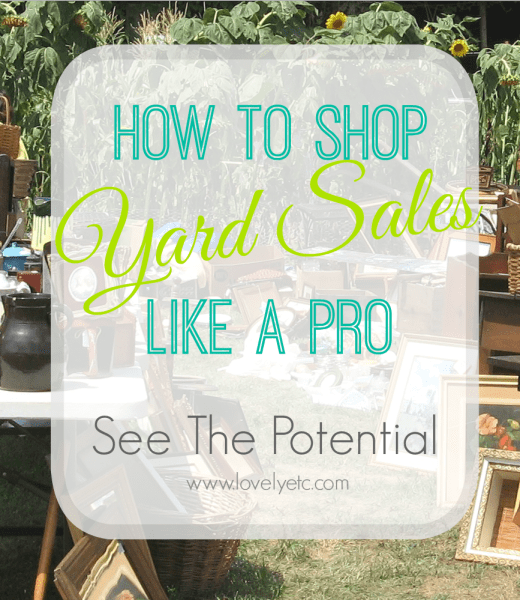 Here are some of my own favorite transformations.
This is the final week of my yard sale series. I hope you have enjoyed it because I have. Starting next week, instead of sharing tips I will be sharing all of the fabulousness I have been finding at yard sales myself. (Hopefully!)
So what are your favorite yard sale transformations? Is it easy for you to see the potential in a piece of junk or does it take lots of effort and pinterest searching to come up with a great idea?
Be sure you don't miss the rest of the series:
Shop Yard Sales Like a Pro
Have a Plan
What I Buy
The Nice Girl's Guide to Haggling