I love to shop yard sales for many reasons. I love that they are full of unique things you just don't find at Target. I love the thrill of searching out that one amazing treasure in a huge pile of junk. And I absolutely love getting a great bargain.
If yard sale goods didn't have such great prices, they really wouldn't be so exciting.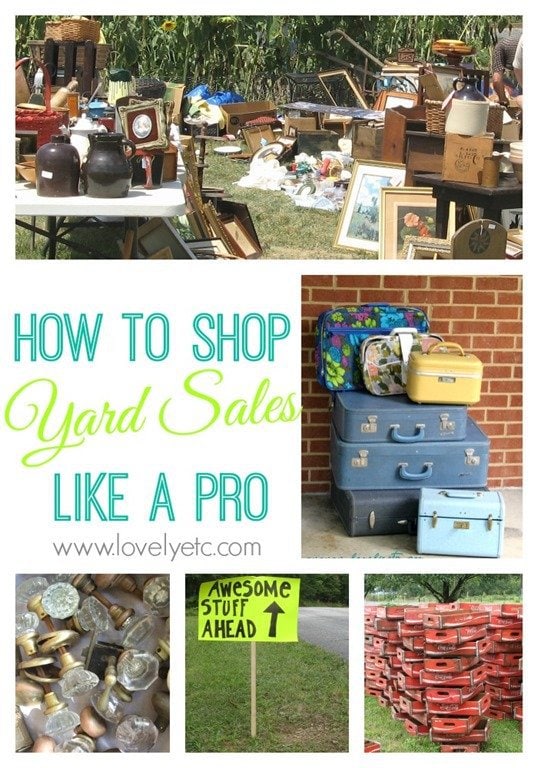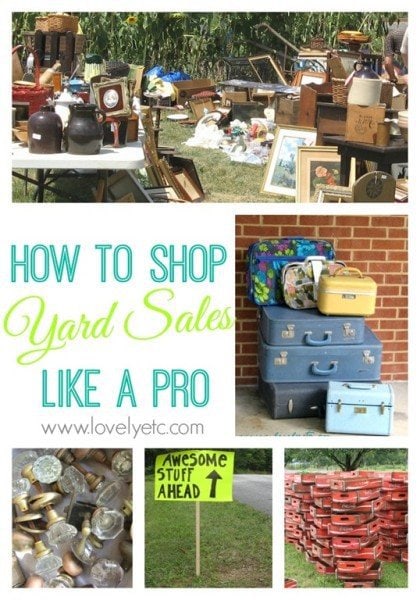 So how do you get these great prices? Some sellers certainly don't seem to realize they are selling used stuff off of plastic tables on their lawn and are a bit delusional in their pricing. But, thankfully, most people having yard sales just want to get rid of unwanted stuff and make a little cash in the process.


The Nice Girl's Guide to Haggling
As previously mentioned, yard sales are not like Target. Prices are very flexible. Most sellers expect people to bargain. I used to feel bad about trying to haggle for a better price on things that are already so inexpensive. But I realized that the seller is there to sell stuff and I am there to buy stuff. If we can find a way to make that happen, everyone is happy.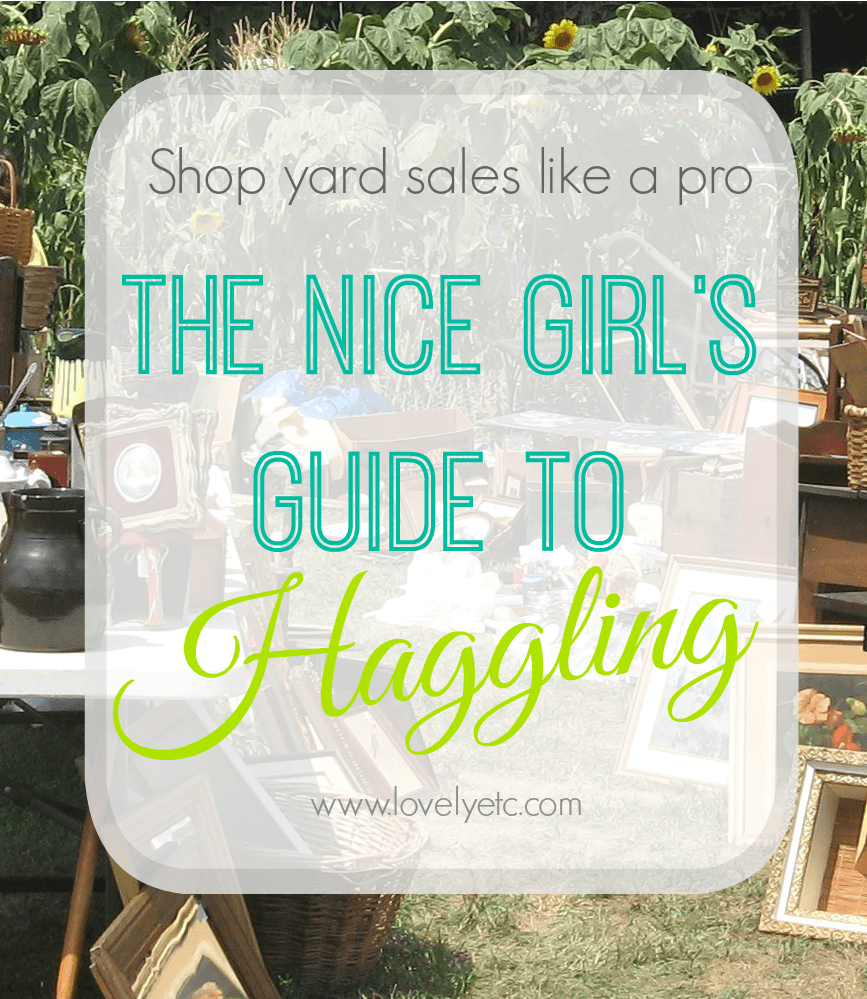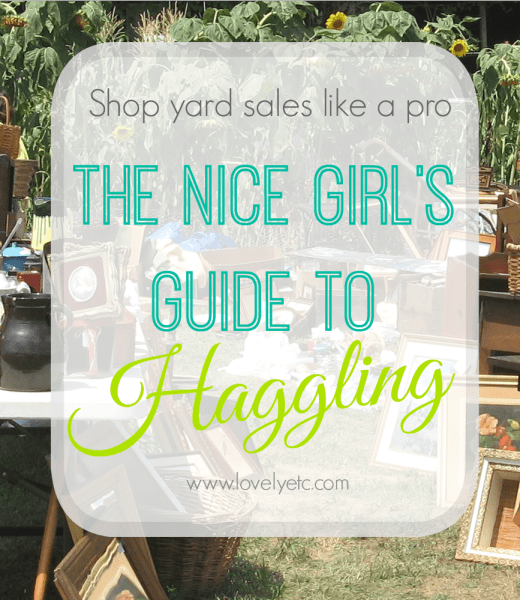 When I think about haggling, I picture stony-faced old men who talk about how horrible something is to get a better price for it. I don't talk badly about the item I'm trying to buy. If it were really so horrible why would I want to buy it? I also do not insult the seller's intelligence or argue.
I want to get the best price but what can I say – I'm a nice girl. I don't want to have to be mean to get a deal. I have refined my haggling technique to get me the good prices with no need to feel guilty afterwards. These are my tried and true strategies.
Have an idea of how much you are willing to pay for something before you ask the price. Pay attention to prices when you go to sales and you will soon see patterns emerge. I have a great collection of vintage cameras. I paid $15 for one of my very first ones. With time, I realized that I could usually find them for $2 – $5 so that became my limit.
When you find something you like, ask the price. Once the seller tells you a price, look at the item a few more minutes without saying anything. This gives you a chance to think about whether or not you are willing to pay that price. Sometimes the seller wants to get rid of stuff so badly, that as soon as you hesitate, they jump in with a new lower price.
If you think their price is a little high, ask nicely, "Will you take x?" They will either agree, meet you in the middle with a new price, or say no. Most of the time, they agree. Don't go too crazy. Sometimes I just ask them to knock a dollar off. Sometimes I ask for more.
If they are waffling, get out your cash and hold it in your hand. Just the sight of cold hard cash (even tiny amounts) can really motivate a seller.
If you are buying more than one item, try to get one discounted price for the whole pile. This almost always works. Win-win. They get rid of more stuff, you pay less.
If I recently bought a very similar item for less, I tell them. "I just bought a bunch of frames just like this for a dollar each. Would you give me the same price?" Many sellers agree.
If they refuse to budge on the price and you feel it is too high, don't be afraid to just walk away. It is your money and nobody decides when you spend it but you.
And if the price they give me to begin with is more than fair, I don't even try to haggle. I think to myself, "Well, I really like this lady. She knows what she's doing – I'm going to see if I can find something else worth buying here."
What about you – do you haggle? Are you hard core or more of a softie like me? Do you have any other tips to share?
Be sure you don't miss the rest of the series:
Shop Yard Sales Like a Pro
Have a Plan
What I Buy
See the Potential