I am joining what may just be one of the best challenges ever – The Thrift Store Throwdown. 15 thrifting pros are participating in the challenge all about finding great junk, sharing it with others, and repurposing it. (I mean really, doesn't it sound fun already!)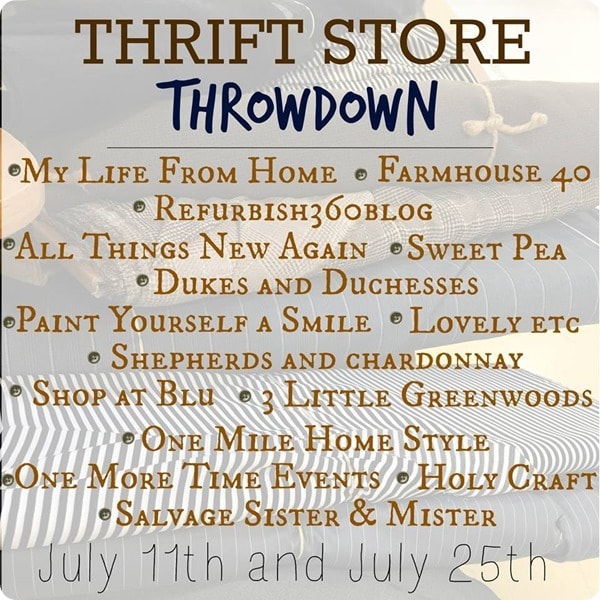 Each of us had $15 to spend at a yard sale, thrift store, and flea market on a diamond in the rough. Then we shipped our finds off to one of our fellow thrifters. Over the next few weeks we will all be transforming our thrifted goodies into something amazing and of course sharing the final reveals with you. Can you see why I am excited?
I was lucky enough to receive a big box from Randi at Dukes and Duchesses. Dukes and Duchesses is a new site to me but I quickly discovered that Randi is a master at repurposing thrifty finds. Definitely my kind of girl. She had tons of great projects to check out, but these are a couple that really stood out to me.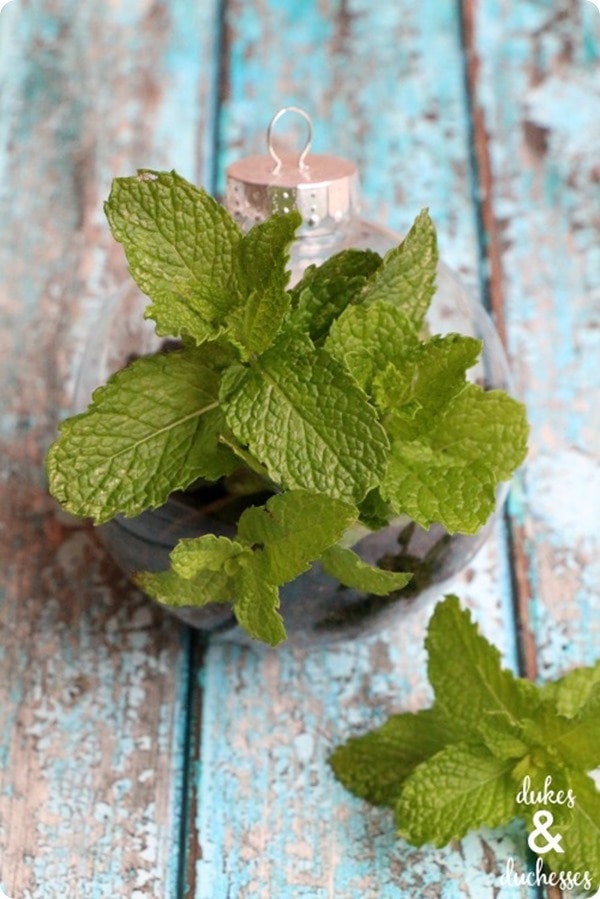 This herb terrarium is made from a Christmas ornament – how smart is that! A big row of these hanging in your kitchen window would be amazing.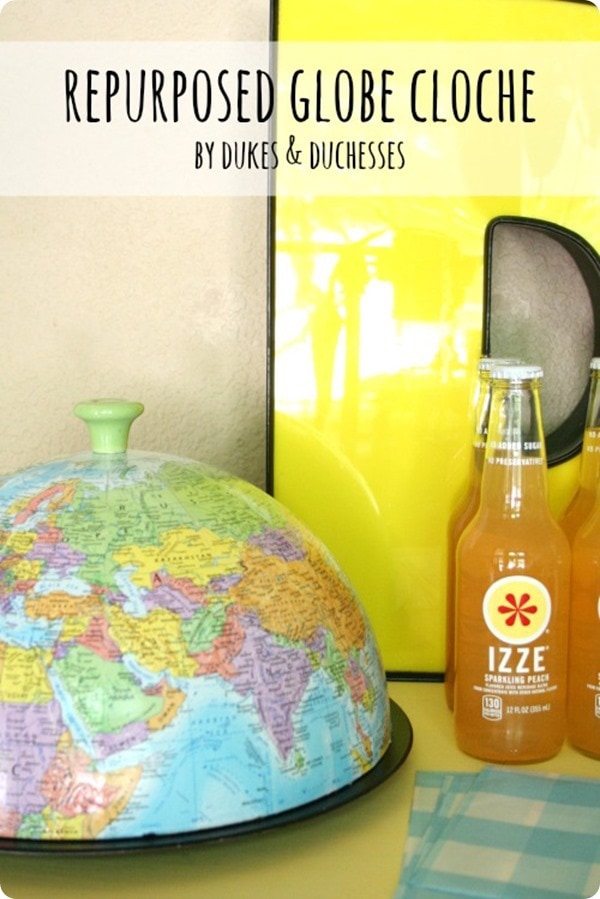 And this cloche made from an old globe. I am a sucker for anything made from maps and globes, so this one is definitely going on my project list.
So what thrifted treasure did she send me? I was super excited to come home to find a box waiting for me on my porch.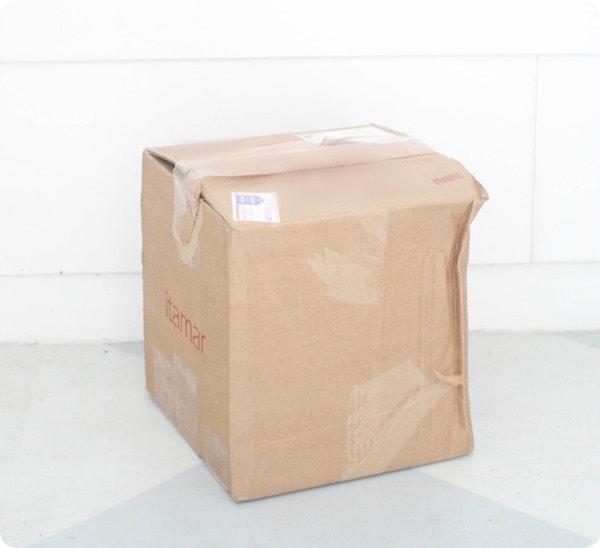 And inside, swathed in bubble wrap, was this little ceramic cow head.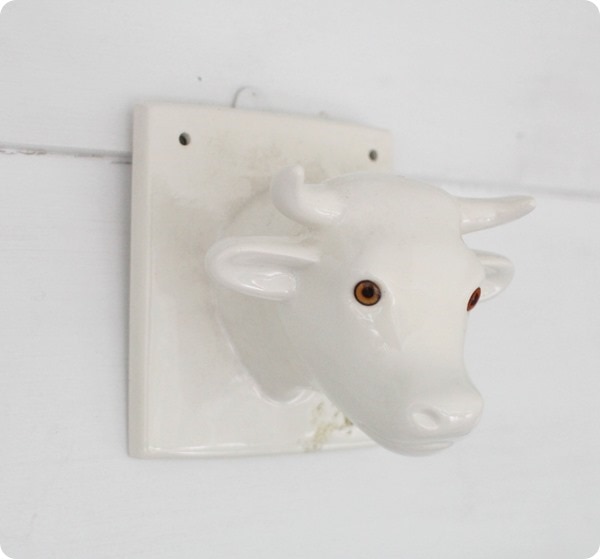 How cute is this guy! He's actually kind of cute the way he is, but I'm really excited about figuring out how to transform him.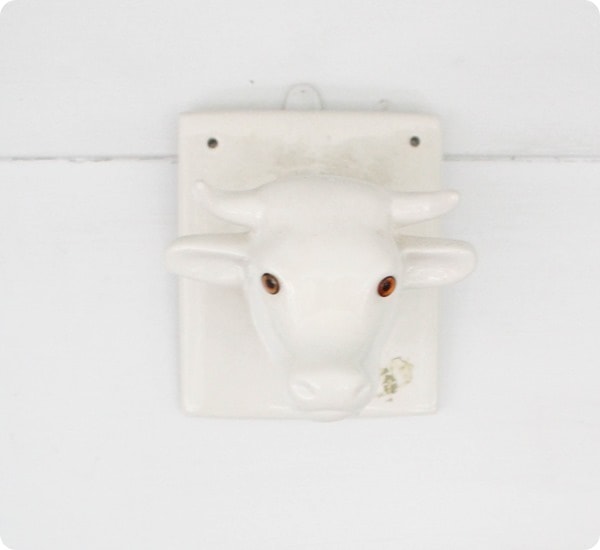 One thing is for sure – he is getting a dose of color one way or another! I'm definitely open to suggestions – what would you do if this guy was yours?
Want to see what thrifty finds I picked up and mailed off? (I'll admit it, a small part of me totally wanted to keep it for myself!) You can see all of the thrifted treasures including what I sent to Shop at Blu at the links below.
Refurbish 360 Blog
How fun is that? I wish we could do a huge thrifting challenge that you could participate in too, but for now I'd love to hear any suggestions you have for my sweet little cow!