It is time for the Thrift Store Throwdown! This little project may just be the easiest thrift store update ever. It was so easy, it took less than an hour and only one supply. You really can't beat that.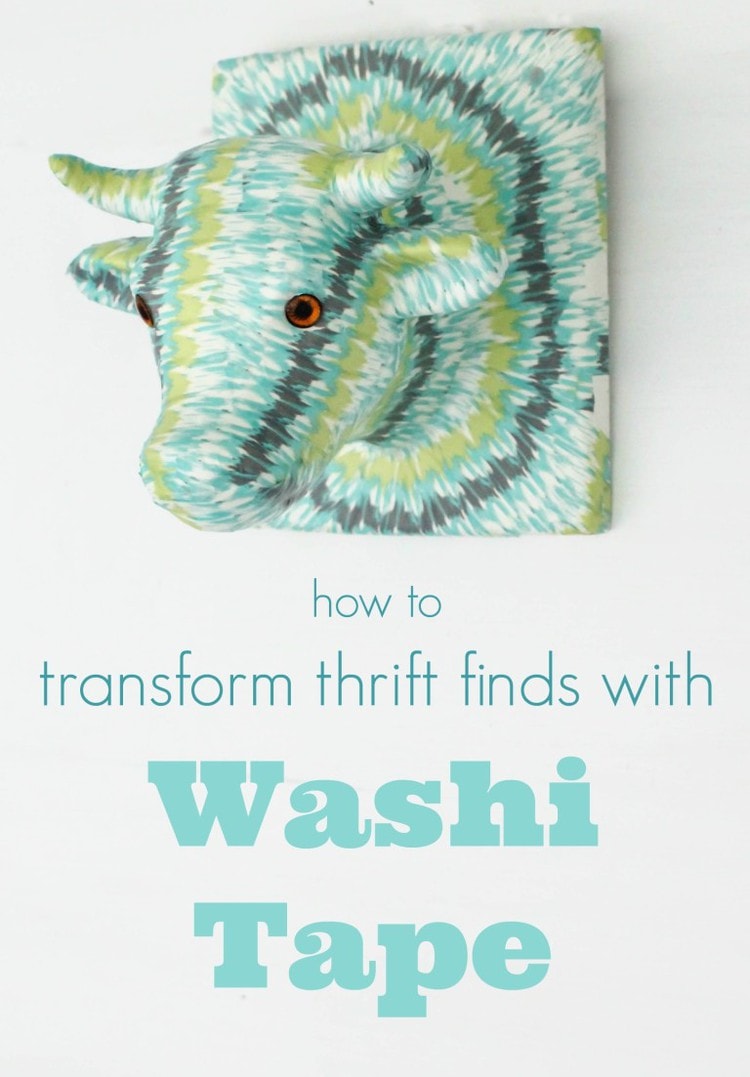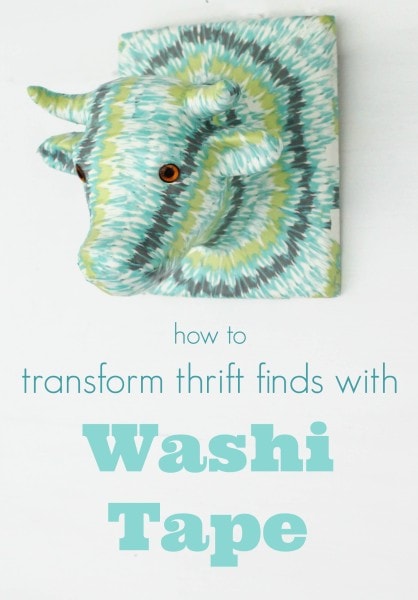 As I shared a few weeks ago, a few other bloggers and I joined together to challenge our upcycling skills. Each of us found an item or two at a thrift store and sent it off to one of the other bloggers. The challenge was to take the item we received and make it awesome. I received this cute little ceramic cow head from Randi at Dukes and Duchesses.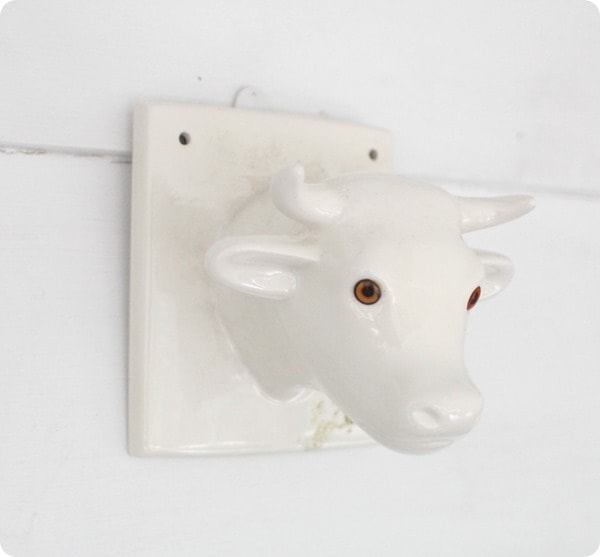 Now the thing about my little cow is she was already so cute. I really would have been pretty happy hanging her up on the wall as is. But that would be incredibly lame and not in the spirit of the challenge at all, so I started thinking about what to do. I knew I definitely wanted to add some fun color. I know super neutral décor is in right now, but I could care less. I need color in my life!
I thought about so many things – painting the whole thing like jadeite, painting just the horns gold, painting stripes on the square back. Then I started thinking maybe decoupage was the way to go. I knew she would look so cute with a tiny little floral print or a great ikat. But I still wasn't sure any of that would really be better than she already was in classic white.
Until I came up with a genius idea. A simple way to add all the color and pattern I could want. Washi tape. Washi tape decoupage may just be the smartest decoupage idea ever. It comes in a million colors and patterns. It is super thin and flexible so it easily molds to any surface. Each roll only costs a couple bucks. And the best part for me – it is removable from most surfaces! So if one day in the future, I want my little cow white again, I can make it happen. Clearly, this might not be the most durable solution for decoupaging furniture but for small decorative pieces like this, it is perfect!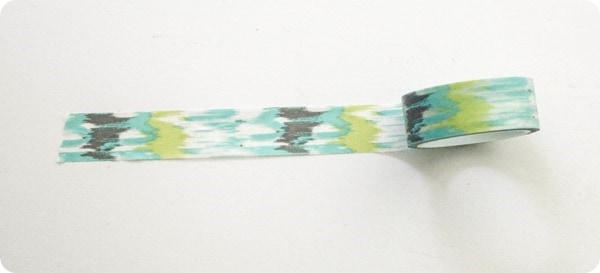 I used this cute ikat washi tape that I have had for awhile. The process was incredibly simple.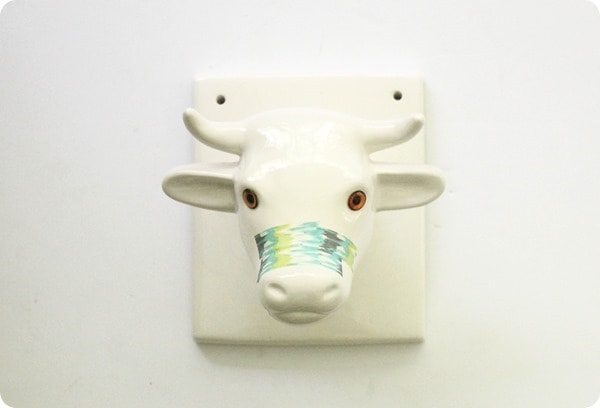 I just tore off small strips of tape and smoothed them onto the cow. At first, I was simply placing them next to one another but then I realized a pattern was forming, so I went with it.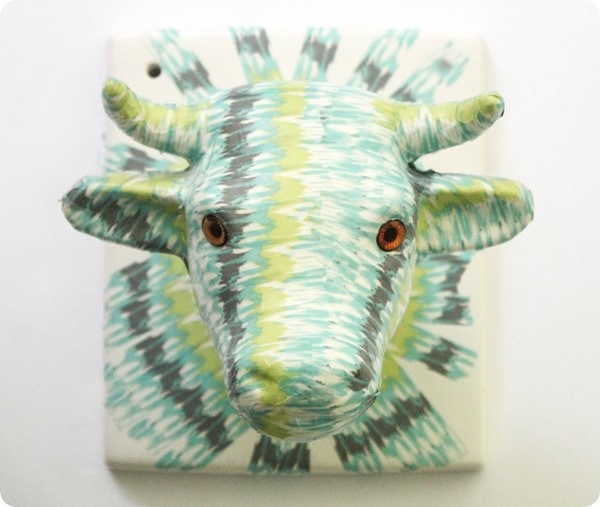 I worked from there to cover the entire thing, smoothing any wrinkles out with my fingernail as I went.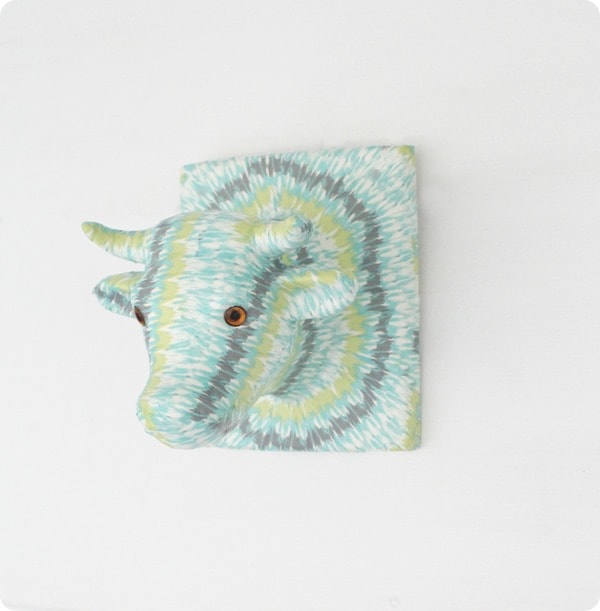 She definitely has some personality now!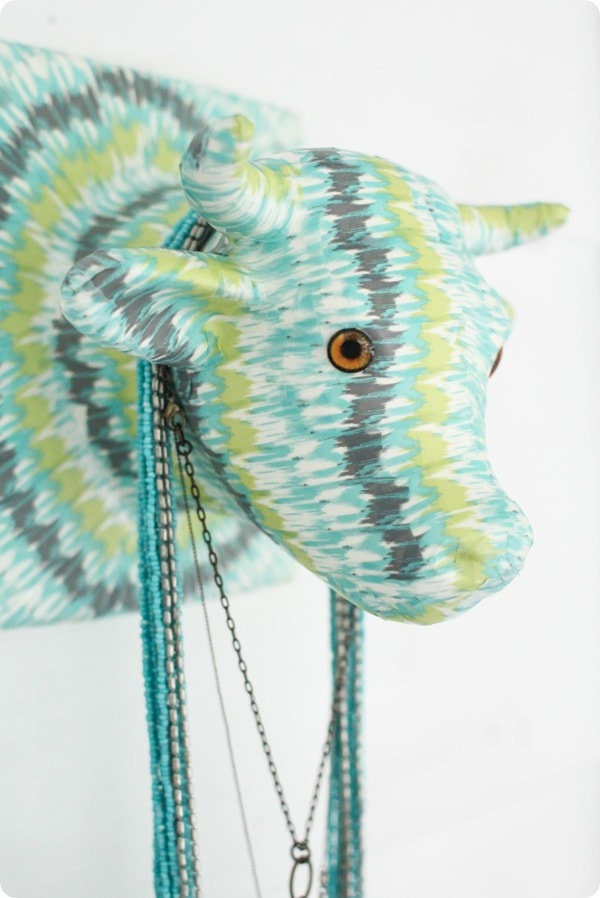 I think this little cow is going to be perfect in the gallery wall in our master bedroom, holding a few favorite necklaces. And you can bet I have my eyes out for anything else that might benefit from a bit of washi tape decoupage!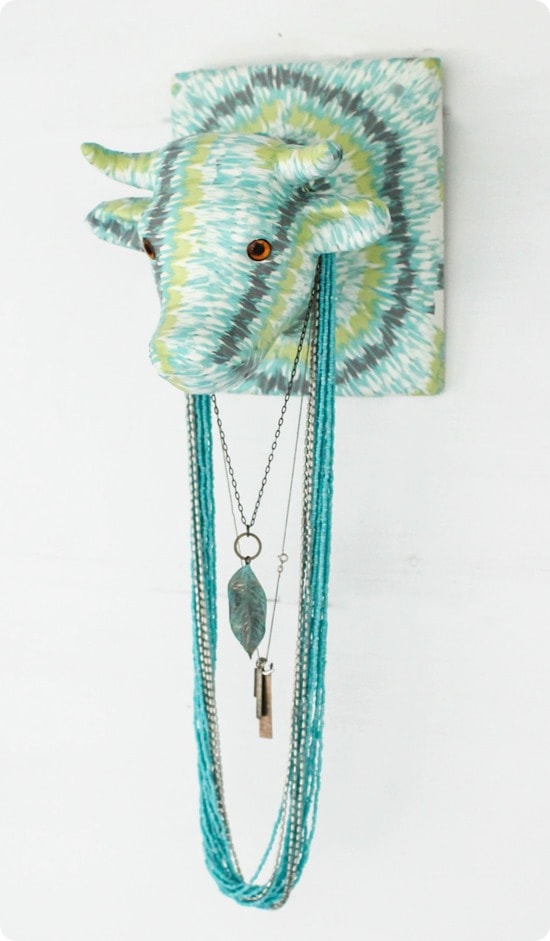 *Update! This cutie ended up being the perfect hand towel holder for my bathroom redo! See the rest of the room right here.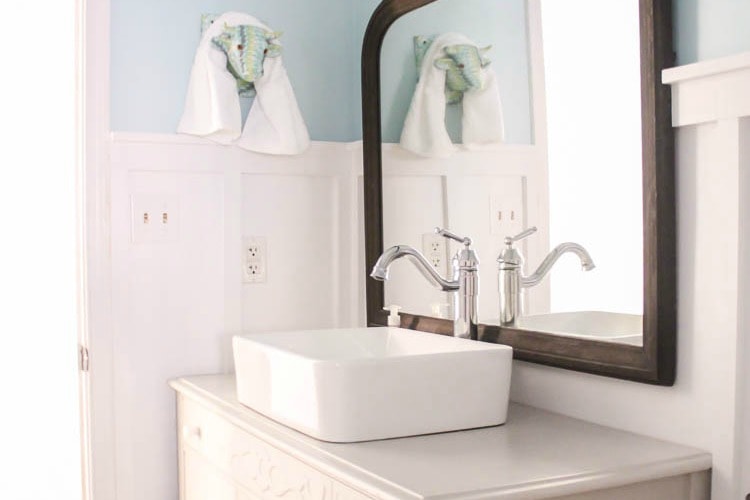 Want to see what the rest of the participants did with the thrifted items they received? You can see everyone's reveals at the links below. And let me tell you, I definitely got off easy with my cute little cow. Some of these ladies had a major challenge on their hands!